EASY SWAPS FOR A TOXIN FREE HOME
These are my tips for easy swaps for a toxin free home. This is part of my journey that I started when I was pregnant with my first child. This goes beyond just healthy food and into the toxins all around us. This is the ultimate list and guide.
These are some easy swaps I've made over the years. Take it slow. Take your time. Take one thing at a time. I will try to give you a glimpse into my toxic free home. I will show you my favorites of all the nontoxic products on this list!
This post may contain affiliate links which means if you click on these links and make a purchase you will support my family and my blog at no additional cost to you. Thank you for supporting my blog by sharing my journey and the products my family uses and loves.
"FRAGRANCE" (WHAT IS FRAGRANCE?)
What is fragrance? Fragrance is a chemical compound made to smell nice. We all love nice smells. Smells go directly to our brains and make us feel a certain way. Plainly, scents can make us happy. But we know the chemicals in "fragrance" are not good for us.
Anywhere you have fragrance you'll need to look for a replacement. Essential oils are a perfect swap for chemically engineered smells. Think about it. God gave us these essential oils from the plants He gave us to make our lives fragrant and to use to support our health. How can we say no that? That's incredible.
FRAGRANCE REPLACEMENT. Any and all Young Living therapeutic essential oils.
CHECK YOUR ESSENTIAL OILS CAREFULLY. Be sure you don't use essential oils that are filled with chemicals and toxins. Unfortunately, we have to be really careful and read every label and check every ingredient these days. But even scarier is that some things aren't properly labeled. To be considered therapeutic grade essential oil only 5% of that oil has to be pure. The rest can be filler. Isn't that scary?
That is why I only use Young Living Essential oils now that I know that. Young Living has above-organic standards. I know that every drop of Young Living oils are pure. I know they are safe for my entire family, to put onto and into our bodies. I can go visit every single farm and see exactly where these oils come from…from seed to the seal of the bottle. It's so refreshing to find a company this transparent!
UPDATE 2021: I started adding in some Doterra oils because they are also safe and I love some of their smells! I know that Doterra and Young Living have pure and safe standards and their are no toxins or fillers.
CANDLES
This was a hard one to stop buying. I love the candles called Bird of Paradise by Circle E. And who doesn't love Yankee Candle or a fun trip to Bath & Body Works? I mean, haven't you seen the meme on Facebook about how the 80's smelled like Cucumber Melon from Bath and Body works? Too bad it's all filled with "fragrance" which we know are bad for us.
CANDLE REPLACEMENT. I now use the diffuser in my starter kit. You can see the diffuser here and some of the oils from the kit are in this photo also (but there's SO MUCH MORE included in the kit) not included in that pic.
I also love love love this little hack. I put these little spray tops on my bottles. You can use them undiluted but because I'm cheap and I don't really want to go through my oils that quickly, I like to add alcohol or witch hazel to mine.
You can keep one in each bathroom as an air freshener for guests! (I love this idea.) You can spray your pillows and linens. You can spray your laundry. You can walk through the house and spray, spray, spray!
I diffuse essential oils every day.
Lately I have been in love with diffusing Lavender. Just lavender. 8-10 drops in my large rooms.
I also love Thieves & Frankincense for immune and general health support.
Stress Away (has vanilla) & Peppermint together make a great combo.
HOME AIR FRESHENERS
Instead of just candles I used to have plugins and wax warmers all over my house. No really…like ALL OVER. Like in every room. I guess you'd call me scent obsessed…if that's a thing. I really do love a nice smelling room.
HOME AIR FRESHENER REPLACEMENT. Instead of my wax warmers, candles & plug ins, I now use the diffuser in my starter kit. You can see the diffuser here and some of the oils from the kit are in that photo also (but there's SO MUCH MORE) not included in that pic. You can add on more diffusers every month in your Essential Rewards order while you're earning more rewards. Or you can buy a couple cheap ones from Amazon to start. I do think the Young Living diffusers are much prettier. And, it took years for Young Living to develop this safe plastic to be used in the diffusers. I prefer to not have plastic anything in my home if I can help it so it really makes me happy to know that the plastic in these Young Living diffusers is safe. One less thing to worry about!

CAR AIR FRESHENERS
I always loved Vanilla in my car. I used to buy those junky vanilla fragrance leaf air fresheners in a 3 pack. I kept them in my glove box. I let them put air fresheners in my car at the car wash.
Not anymore my friends. No more of that toxic stuff!
CAR AIR FRESHENER REPLACEMENT. I have one of these in my car vent. I add Lavender or Thieves or Peppermint or I can also add one drop of Stress Away & one drop of Peppermint just like I would combine for my diffuser recipes. (I used Lavender today on the way to the park with the kids.). It's also fun to let them pick. They like being involved in the good foods and safe smells.
ALL CLEANERS (COUNTER, CARPET, TOILET, BATHROOM, KITCHEN, FLOOR, MIRROR, WINDOW, ETC)
Start looking at ewg.org and you'll be shocked at the trickery involved in selling us "natural" products that we think are healthy and they're toxic. It's so upsetting! For example, this Method Non-Toxic Granite Cleaner gets an F rating on ewg.org. Yes, it says NONTOXIC in the name of the product and it's toxic.
Also, when you're trying to simplify life, it makes life so much easier to use only one cleaner on ALL THE THINGS. I've simplified my life so much and put routines into place where I can to make life easier. And, what I've learned is less is more. ONE cleaner for all the things makes my brain happier and less fatigued. And my cabinets are less full. My laundry cabinets are nearly empty. It's awesome!
ALL CLEANER REPLACEMENT. All the cleaners (counter, carpet, toilet, bathroom, kitchen, floor, granite, mirror, window, and all the rest) can be replaced with ONE BOTTLE OF THIEVES HOUSEHOLD CLEANER at 88 cents or less a bottle. Can you believe that? It's crazy. It comes in a concentrated bottle so get the 14 or 64 ounce cleaner bottle (not the samples) and then you'll buy these amber bottles from Amazon. I have four bottles (I bought 2 packs of 2). You will have this cleaner….. like forever. Seriously. At ONE TINY CAPFUL per huge amber bottle you'll have this bottle for a LONG LONG time, even using it on all the things.
OTHER BOTTLES I LOVE from Norwex. They have silicone so they break a little less often!
I also did a blog post on SALS SUDS and you can make a lot of safe cleaners with this one simple bottle as well! I use Sal Suds for my laundry detergent (plus vinegar), my dishwasher detergent and my dish soap. I buy it by the gallon here and I get a new gallon about 2x a year.
Thieves household cleaner. Four places in my home.
One bottle in the kitchen.
One bottle in the laundry room (to use as stain remover)
One bottle in master bath & closet (use as stain remover before clothes go into wash. Use in bathtub, shower, counters, toilet, etc.)
One bottle in kid's / upstairs bathroom to use in tub, toilet, bathroom counters, etc. I can also stain treat clothes there if I remember.
DR. BRONNERS SAL SUDS & VINEGAR FOR ALL LAUNDRY AND DISHES
I buy one gallon of Sal Suds about every 6 months or less.
I refill one of these smaller bottles with a pump for my laundry. I use 2-3 pumps per load in my HE washing machine. I also add vinegar in as fabric softener or I make the recipe in my ebook!
I have this liquid soap container squirt bottle at my kitchen sink. I put in sal suds and wash my dishes with it. I also add 2 squirts to my detergent container in my dishwasher and a ramekin with vinegar in my top rack.
I use this dish net. They never get gross. I can tell when the dishes are clean vs a brush. I have used these for years. HACK: cut them in half! They are too big for me! If you haven't discovered Norwex. You need it now. Read about it here and here.

TOXIC ANTIBACTERIAL HAND SOAP
You can read all about it on my blog post about DIY Foaming Soap here.
ANTIBACTERIAL HAND SOAP SWAP.
TOXIC ANTIBACTERIAL HAND SANITIZER
This one has been HUGE throughout covid. I'm sure I look like an idiot whenever someone stands there with a bottle of hand sanitizer and I'm both in shock and disgusted. That stuff is so toxic!
My favorite hand sanitizer recipe has been perfected throughout Covid. It's my DIY Foaming Hand Sanitizer Recipe.
I honestly prefer a sanitizer without too much alcohol. It's drying and it burns. BUT to really get your hands clean… you need alcohol.
My favorite way to sanitize hands on the go!
I prefer my old recipe of DIY Foaming Hand Sanitizer which is in this post. And it's also basically my DIY Hand Soap Recipe and I add Thieves & Peppermint for the essential oils. I love having this in my purse so I can use this instead of the toxic and stinky soaps when we are out.
Then, if we don't have access to a sink. I will squirt my DIY Hand Sanitizer Recipe on their hands. They will wash it around and then I will wipe it off with one of the alcohol wipes below. Double whammy….holy clean hands!!!!
TOXIC CLEANING WIPES REPLACEMENT
I have written about how much I love the DYPER BRAND cloth diapers and disposable diapers. I switched to disposable diapers after 8 years of cloth diapering due to this amazing company. I am in love. I use these wipes to wipe hands off! They also can be used as a replacement to your Clorox wipes that is safe and natural. Are you in love with this company yet like I am?!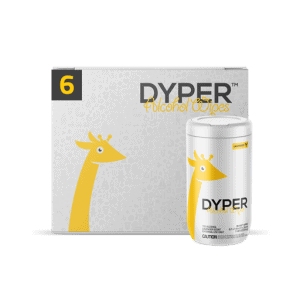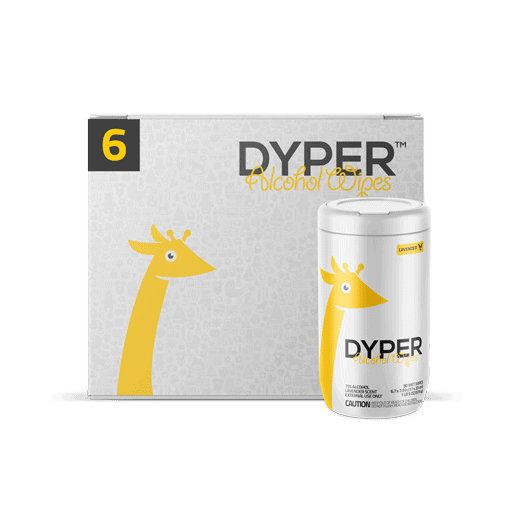 They also have a replacement to your Clorox wipes that is safe and natural. Are you in love with this company yet like I am?!
UPDATE 2021 – SANITIZING WIPES
Dyper hasn't had their alcohol wipes for a while. Boo! I still have some and am still using them! 🙂
I found a safe replacement that gets a 1 RATING ON EWG! They are Honest Company Sanitizing Wipes with Aloe & Alcohol!
To clean counters and toilets and things…check out hydrogen peroxide wipes and check out these alcohol wipes at Target! They are legit as far as cleaning agents go….BUT BEWARE..hydrogen peroxide can bleach!!!!!
TOXIC LAUNDRY STAIN REMOVER
I can't believe I hadn't tried this before. It had been in my kitchen for years before I ever tried it on my laundry stains! (hand to forehead!) Stain remover was one of my last non-toxic product swaps because it was such a drain on me to always have stains on clothes. I had a hard time finding a "green" stain remover that actually worked. I was sick of throwing away good clothes or having clothes sitting in the laundry room all the time in the middle of a stain treatment. It was such a drain that I went back to using chemical ones for a while until…..
TOXIC LAUNDRY STAIN REMOVER SWAP IDEA #1.
Now, I just keep a bottle of Thieves Household Cleaner Spray in my laundry room. I use it on my clothes and I clean off the tops of the washer/dryer etc with it. If I have a difficult stain I'll try some Thieves Household Cleaner undiluted. Or I'll create a mixture of Thieves Dish Soap & Hydrogen Peroxide and let it sit but not for too long.
TOXIC LAUNDRY STAIN REMOVER SWAP IDEA #2. THE BOMB DIGGITY.
Have you ever heard of mixing Blue Dawn with Hydrogen Peroxide as stain remover? It's amazing…. except that Blue Dawn is toxic and this recipe is sooo good it literally can eat through you clothing! Yikes!
1 part Sal Suds (instead of the toxic blue dawn) and 2 parts hydrogen peroxide. Bam.
BUUUUUT. Warning. Don't leave it on too long! It might bleach your clothes!
TOXIC LAUNDRY DETERGENT & FABRIC SOFTENER
IS LAUNDRY DETERGENT TOXIC? There's a simple way to check to see if you laundry detergent is toxic. Go to ewg.org and check. Most commercially bought laundry detergents are full of all kinds of unsafe junk. Often….I'll give you one guess….fragrance. Go look. Who doesn't love a good laundry detergent scent? I used to LOVE that smell. Then, I found out it was toxic. My daughter now tells me when things smell like "stores" and she means the cleaning aisles full of these chemicals.
This was a hard swap for me….like other fragrance swaps. In my previous life, before I found toxic-free living, I had a Gain detergent smell I absolutely adored. I loved that fragrance filing my closet and laundry room and smelling it all through my days. Then I learned better. I learned how dangerous that off gassing is to all of us…including our children smelling this all day long. And, when you know better you do better. (Maya Angelou, right?)
When I was making the switch to safer laundry detergents, I searched ewg.org and the safe ones on those lists were hard for me to find to buy. They weren't in my stores and they were hard to find online also. This was years ago and it might be easier today….but not by much.
Over the years, I have tried A TON of laundry detergents. One, in fact, I am quite certain cost me my washing machine. I guess I should do a post about that. The laundry detergent with shaved Castile bar soap ruined my washing machine. After years of trying TONS of different detergents from stores and Amazon and making my own, I think I have found my very favorites.
MY FAVORITE LAUNDRY DETERGENT SWAPS.
This

powdered

detergent is my favorite safe detergent. It works SOOO well and I've researched each ingredient!
This Sal Suds is so simple. 2-3 squirts in the detergent container. Add vinger as a fabric softener. So easy.
Shop This Post - Laundry Detergents
EWG Rating A
All-Purpose Cleaner, Pine Cleaner for Floors, Laundry and Dishes, Concentrated, Cuts Grease and Dirt, Powerful Cleaner, Gentle
I have reserached every ingredient in this formula. I usually use Sal Suds but I take this with me when I travel (because it is powder). And I use this to brighten my whites and on really stinky and tough stains!
EWG Rating A
I add direclty this into my washing machine. I use Sal Suds in the liquid dispenser also.
SAFE LAUNDRY DETERGENT TRAVEL HACK!
I take my Norwex Laundry Detergent with me in a tiny container when I travel!
It's a powder so I can sprinkle some in a hotel sink and wash our clothes and hang them to dry if needed!!!!
MY FAVORITE LIQUID FABRIC SOFTENER SWAP.
I find the simple DIYs are the only way to go. Especially during busy seasons of life.
I tend to just use straight vinegar as laundry fabric softener.
But when I have time and feel really creative, I mix up a batch of fabric softener like the recipe in my ebook….2 cups white vinegar, 2 cups water, 1/8-1/4 cup glycerine. You can add essential oils also.
MY FAVORITE FABRIC SOFTENER/DRYER SHEET SWAP. Instead of fabric or homemade dryer sheets, I just prefer to use these wool dryer balls with a few drops of essential oils.
Dryer Balls I bought my current set (the dog ate the last ones) two years ago and they're still perfect. I have a white set and a black set.
Purification Essential Oil or any smell you like. Lavender. Orange.
Shop This Post - Laundry Fabric Softener
Add vinegar. Just vinegar. As fabric softener in your washing machine.
I add this to my vinegar sometimes.
TOXIC TOOTHPASTE & MOUTHWASH & FLOSS
It's kind of like my deodorant search. The ones that are at the health food store aren't actually as safe as I thought they were, they didn't smell as great (or in this case taste as great) and I wasn't sure they worked as well. Check them on ewg.org.
TOXIC TOOTHPASTE & MOUTHWASH & FLOSS SWAP.
UPDATE 2021: My new favorites are actually Doterra. I like the flavor better!
I really loved my Thieves toothpaste the first time I tried it. I also learned that cavities are caused by bacteria in the mouth and if Thieves is getting rid of that bacteria it would make sense that I have not had a cavity since I started using Thieves toothpaste. I used to have them more often than I'd like so I'm hoping there is a correlation and not just a coincidence.
The Thieves mouthwash burns a bit…but doesn't all mouthwash? UPDATE 2021: The Doterra mouthwash burns less and I think it tastes better. Sorry!

TOXIC DEODORANT & ANTIPERSPIRANT
I have a whole post about this because it's near and dear to my….heart? Nose? This is a REALLY HARD swap if you try to go to the drug store or the health food store and find a "natural" deodorant. They either aren't natural enough or they're terrible and you will have a Stinky Summer of 2015, for example. Not that I know anything about that.
I've done the work for you and THESE ARE MY FAVORITE NONTOXIC DEODORANT SWAPS.
STICKY RESIDUE REMOVER
This is such an easy swap…. it's crazy. Instead of the chemical goo gone stuff, just use Lemon Essential Oil. And a little hint is that Young Living Lemon Vitality Essential Oil is the exact same as Young Living Lemon Essential Oil you can use either one you have on hand. I love Lemon Vitality in my water so I have that on hand all the time. At $6 a bottle it's always in my essential oil cabinet.
STICKY RESIDUE REMOVER SWAP. Lemon Vitality Essential Oil or Lemon Essential Oil.
DIRTY LEMONS IN YOUR WATER
Can you believe the same Lemon Vitality Essential Oil above that you will use on your clothes to remove sticky residue is the same product you can use to add a drop to your water and enjoy a tasty beverage? That's how it should be! If you can breathe it in and put it on your skin and clothes, you should be able to eat it. The things we put on our skin and breathe in are going into our bodies the same as if we ingest them….only they don't pass through our liver to filter toxins.
When I waited tables in college, they stored the lemons on the FLOOR in the color and then we picked up a lemon, sliced it and put it in the water cup of YOUR glass. How gross, right? I do not order lemon in my water at restaurants.
LEMON SLICES IN MY WATER REPLACEMENT. Instead I drop a drop of Lemon Essential Oil in my water. And it tastes delightful!
TOXIC DISHWASHER DETERGENT
This one is obvious because we can taste & smell these chemicals in our cups after they come out of the dishwasher sometimes. Trust your gut and look into a safer detergent for your home.
I always suggest looking on ewg.org for safer versions but I HAVE SPENT HOURS researching products that are safe AND then where to easily buy them.
TOXIC DISHWASHER DETERGENT SWAP. I finally found a dishwashing detergent I love and it's so simple. I just squirt 2 squirts of Sal Suds from this pretty squirt container on my counter.
WARNING ABOUT HUSBANDS. Make sure he knows to only use 2 squirts or you'll have a flood of suds on your floor! 🙂 Ask me know I know this!
HOT WATER AND DRY IN THE DISHWASHER IS BAD FOR PLASTIC RIGHT? Right. Have you read my post on my Plastic Free Kitchen (ok it's almost plastic free, but it's definitely plastic-less!) . Find it here.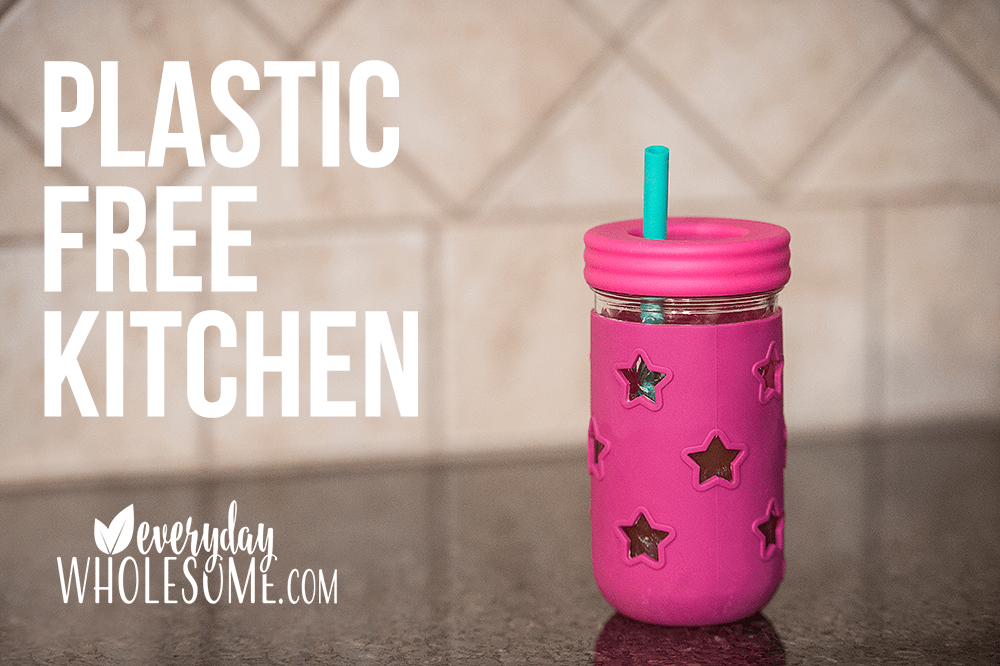 TOXIC DISH SOAP
This one, again, you can smell and you can see it. You know the blue dawn dish soap works but it's not good for you to smell or eat, so it's time to find something else.
MY FAVORITE TOXIC DISH SOAP SWAPS.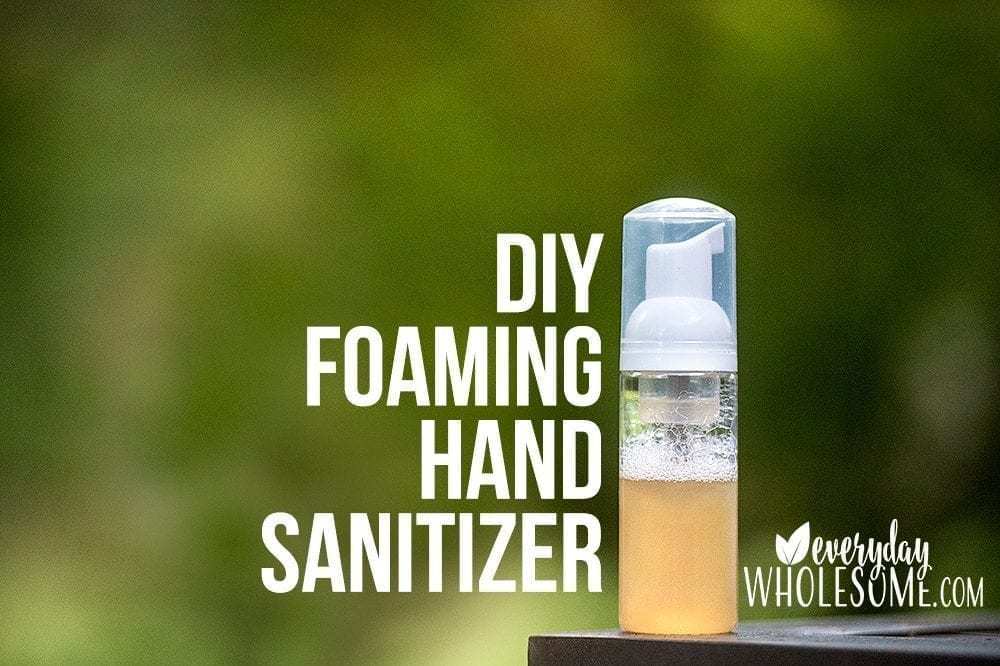 TOXIC HAND SANITIZER
My kids do not like hand sanitizer that is not mine. They turn down hand sanitizer at school and at the doctor's office. It's stinky and burny and they prefer mine. I think once you remove all the chemicals it's as if you become a toxin finder out in the world. They smell artificial and it's as if your body repels them. I feel like we now know that those smells are unnatural and my kids don't like them. But they do love our essential oils.
MY TOXIC HAND SANITIZER SWAP.
MY DIY Foaming Hand Sanitizer is our favorite. And it doubles as hand soap when we are out and about and don't want to use the chemically, commercial hand soap in the public restrooms also. The foaming part of this recipe makes it really easy for kids to use and it also saves on products because we don't use a whole lot at a time. Anything foaming uses about 1/10 of the amount of soap you would use otherwise. But if I don't have time to make it or for a great gift item….
Thieves Waterless Hand Purifier is my back up and I have it on hand if I run out of my homemade or just to have it on hand. I also love to gift this because it's fabulous.
DIY Spray Hand Sanitizer Recipe is new!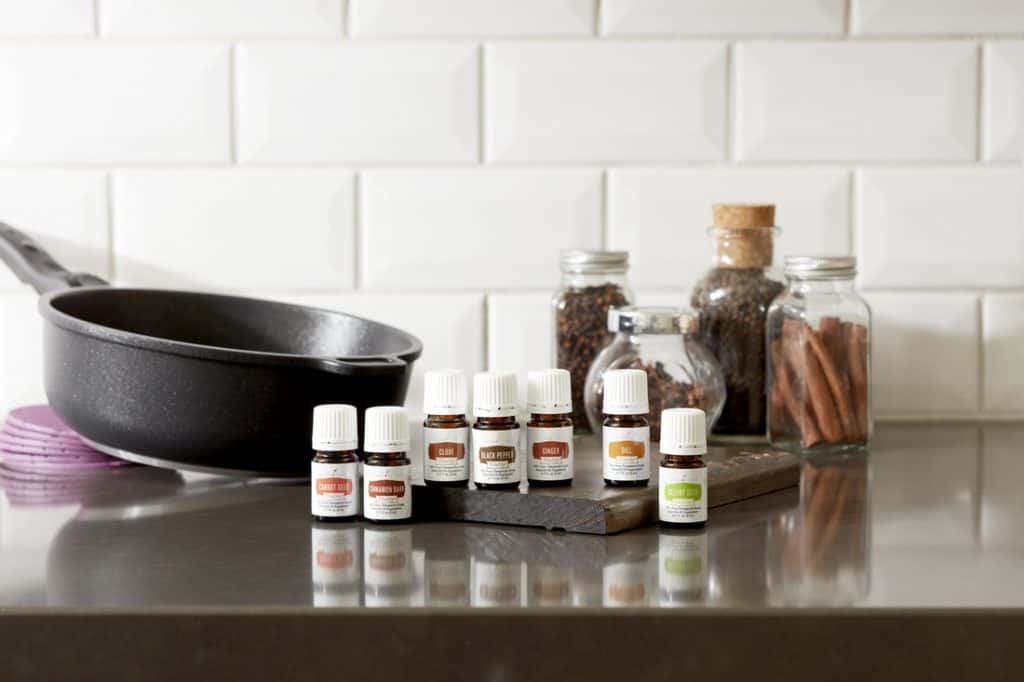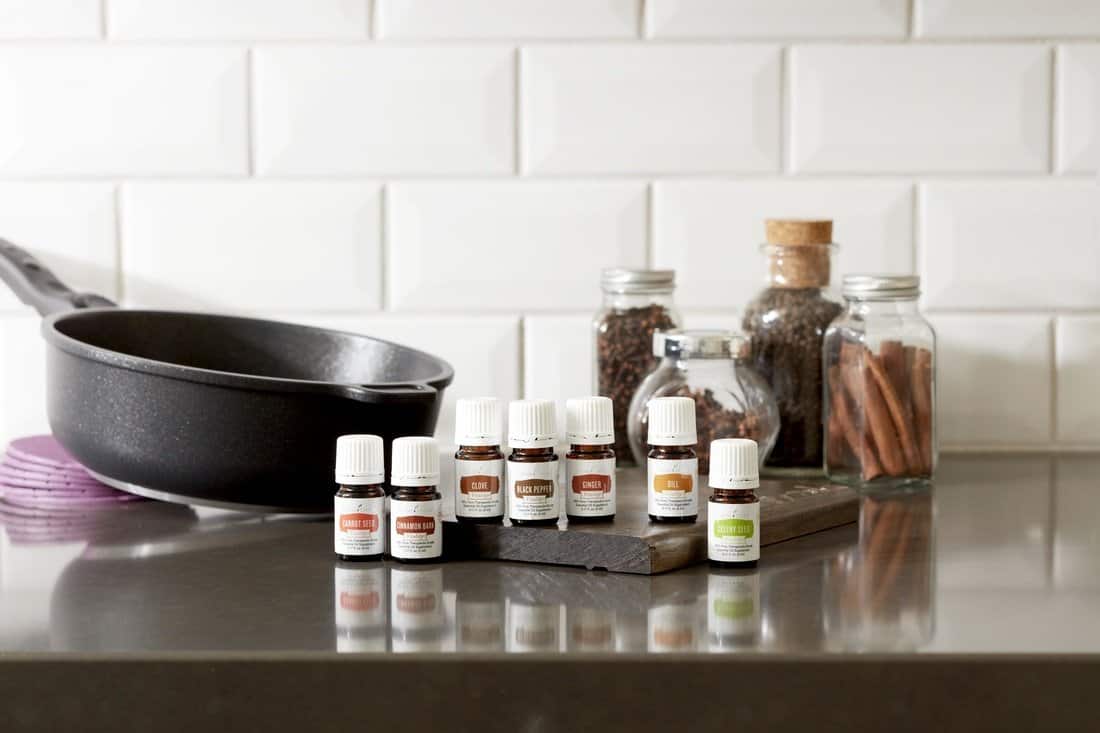 NONSTICK COOKWARE
This was one of my last swaps simply because I COULD NOT FIND A SAFE SWAP that was actually safe and actually worked. Well I switched a long time ago but all the "safe" pans I tried didn't work well or for very long. Or they were terribly NOT nonstick. The cleaning was such a pain we were always complaining about how much effort it took to clean the pans! I actually tried new pans every year at least, if not more frequently. And, I googled and tried to make my cast iron safe. I came up short and it drove me insane every time I made eggs….so every single day of my life until……
NONSTICK COOKWARE SAFE REPLACEMENT THAT ACTUALLY WORKS AND IS NONSTICK. I found THIS TITANIUM PAN. It's heaven on earth for a crunchy mama looking for a safe, easy to clean, nonstick pan. It's the bomb. And, my husband agrees (and he usually thinks my crunchy things don't work as well. Not this one. He loves it too!) It only lasts for a year or so before you need a new one.
NONTOXIC COOKWARE REPLACEMENTS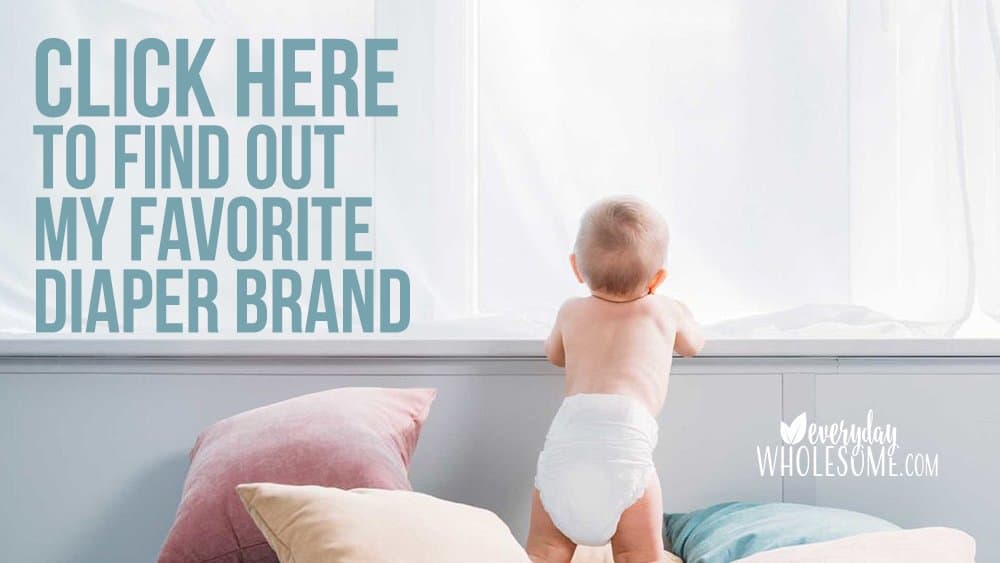 WHAT ABOUT NONTOXIC BABY PRODUCTS?
The more time goes on, the more simple my routines become.
No fragrance. Nothing you can't eat goes on the skin. Simple. Use things in every room of the house.
Some of our favorite baby products.
THE BEST SAFE, AFFORDABLE NATURAL DISPOSABLE DIAPER BRAND
This brand made me switch after 8 years of cloth diapering to using disposable diapers!!! Read the full post here.
Why I love this brand…..
It's super easy to order.
Their customer service is THE BEST.
They don't stink.
They are SUPER absorbent!
The cost is consistent.
They are inexpensive for safe, natural bamboo diapers…..that actually work!!!
They only have one color. It's simple. I love simple.
COUPON AND PROMO CODES FOR FREE STUFF!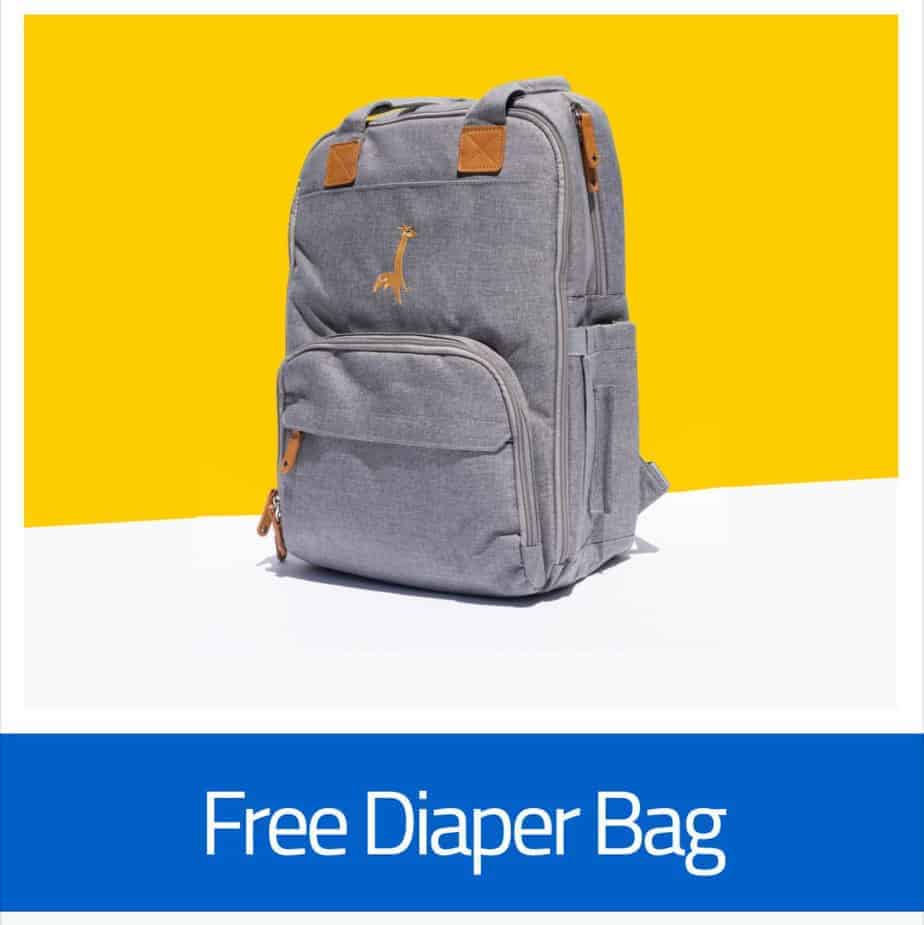 My other safe nursery items if you love Young Living like I do:
WHAT ABOUT NONTOXIC BEAUTY PRODUCTS?
I have some posts in the works on my beauty routine. Most of my favorite products are beautycounter.
Here is some information I've put together about the beauty products I'm loving right now from beauty counter. I'll be updating this every month as I change my routine and products.
Shop this post - Nontoxic Beauty Swaps
PIN THIS TO PINTEREST & SHARE WITH YOUR FRIENDS!


SaveSave
SaveSave
SaveSave
SaveSave
SaveSave
SaveSave
SaveSave
SaveSave
SaveSave
FREEBIE DOWNLOAD