How to make Essential Oil DIY Perfume, Room, Body or Linen Spray Recipe
How to smell nice and still be healthy. Out with the toxic fragrance and in with a simple DIY homemade essential oil spray perfume that's safe and healthy and smells lovely. This essential oil hack works as a DIY room spray or DIY linen spray or a natural perfume fragrance for mom. What's your signature scent?
WHAT'S WRONG WITH FRAGRANCE? IS FRAGRANCE TOXIC?
Below I will share my DIY essential oil perfume spray recipe, but first let me tell you about my journey into essential oils. Before I started using essential oils to support our immune systems and our health around here, I decided to get rid of chemical "fragrance" in our home. I was shocked and devastated when I discovered that the Bath & Body Works Sandalwood Vanilla Plugins and Scentsy Satin Sheets wax bars I had in almost every room of the house were dangerous for our health. I love nice smells. What was I to do???
ENTER: Essential Oils. I knew I loved smells so I had to replace them with something that was not filled with chemicals. I found essential oils.
WHY ADD CARRIER OIL AND/OR ALCOHOL TO DIY HOMEMADE ESSENTIAL OIL PERFUME SPRAY RECIPE?
Both alcohol and carrier oils like this or this help to carry the essential oil "fragrance" into the skin.
I prefer to add carrier oil if I'm making a roller ball perfume.
I prefer to use alcohol if I'm making a spray essential oil "perfume."
PIN THIS TO YOUR DIY OR ESSENTIAL OILS BOARD

WHAT KIND OF ALCOHOL SHOULD I USE IN DIY PERFUME RECIPES?
I am not a perfume expert. I am not an alcohol expert. And, I am not a chemist. But I did a little research for you. From what I understand the highest proof alcohol is the best option. Choose something like Everclear if you can. I guess it's hard to find and it's often sold in larger bottles so that makes it pricey. If you don't mind a cheaper vodka you can use that though.
WHY HIGHER PROOF ALCOHOL? Apparently the higher proof alcohol mixes with the oils to make actual perfume versus just alcohol and oil (not mixed) in the same container. If you're not interested in a higher proof alcohol you can just get a cheaper vodka and if it doesn't bother you, it'll still work.
Here are a few options, starting with the best options at the top….
(BEST CHOICE) Perfumer's Alcohol (I have never tried but I found this one on Amazon for you.)
(BEST CHOICE) Everclear (I don't drink so I don't really know about where to get it but I think it's illegal in a few states so you might need to research this one.)
Vodka (highest proof available)
Rubbing alcohol (according to the experts, just don't)
Witch Hazel (according to the experts, just don't)

HOW TO MAKE YOUR OWN DIY HOMEMADE PERFUME ESSENTIAL OIL ROOM SPRAY RECIPE
This is a very much simplified version of the DIY Perfume over at Overthrow Martha.
HOW TO MAKE YOUR OWN DIY HOMEMADE PERFUME ROOM ESSENTIAL OIL SPRAY RECIPE REUSING EMPTY ESSENTIAL OIL BOTTLES
HOW TO REUSE EMPTY OR EMPTY-ISH ESSENTIAL OIL BOTTLE | ESSENTIAL OIL ROOM SPRAY WITH WITCH HAZEL
This is my new favorite way to spread scent throughout my home! It is fast and simple and is less wasteful.
I have been adding spray tops like these to my empty-ish bottles and using as room/linen sprays (Lavender) and spraying my clothing, my stale smelling rooms, etc. I love this idea!
Remove cap.
Remove orifice reducer. (the little plastic thingy.)
Fill container part of the way with highest proof of alcohol you can.

See section above about which types of alcohol to use.

Put on spray top.
ENJOY!
DO YOU BLEND YOUR OWN PERFUME?
I love Young Living blends. They do all the work for me. Reading about Base, Middle & Top notes sounds like too much work for me at this point in my journey. Maybe that will change but for now, you'll have to share your favorite blends for me to try because I can't get into blending my own yet.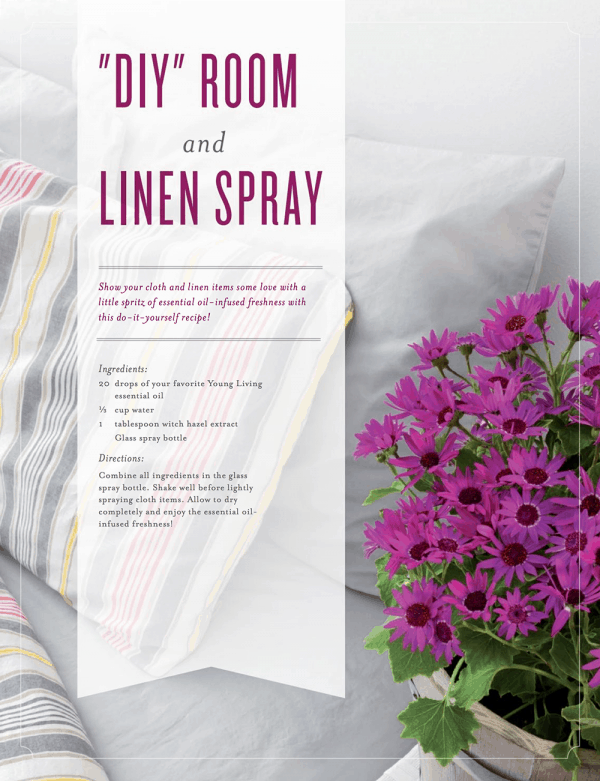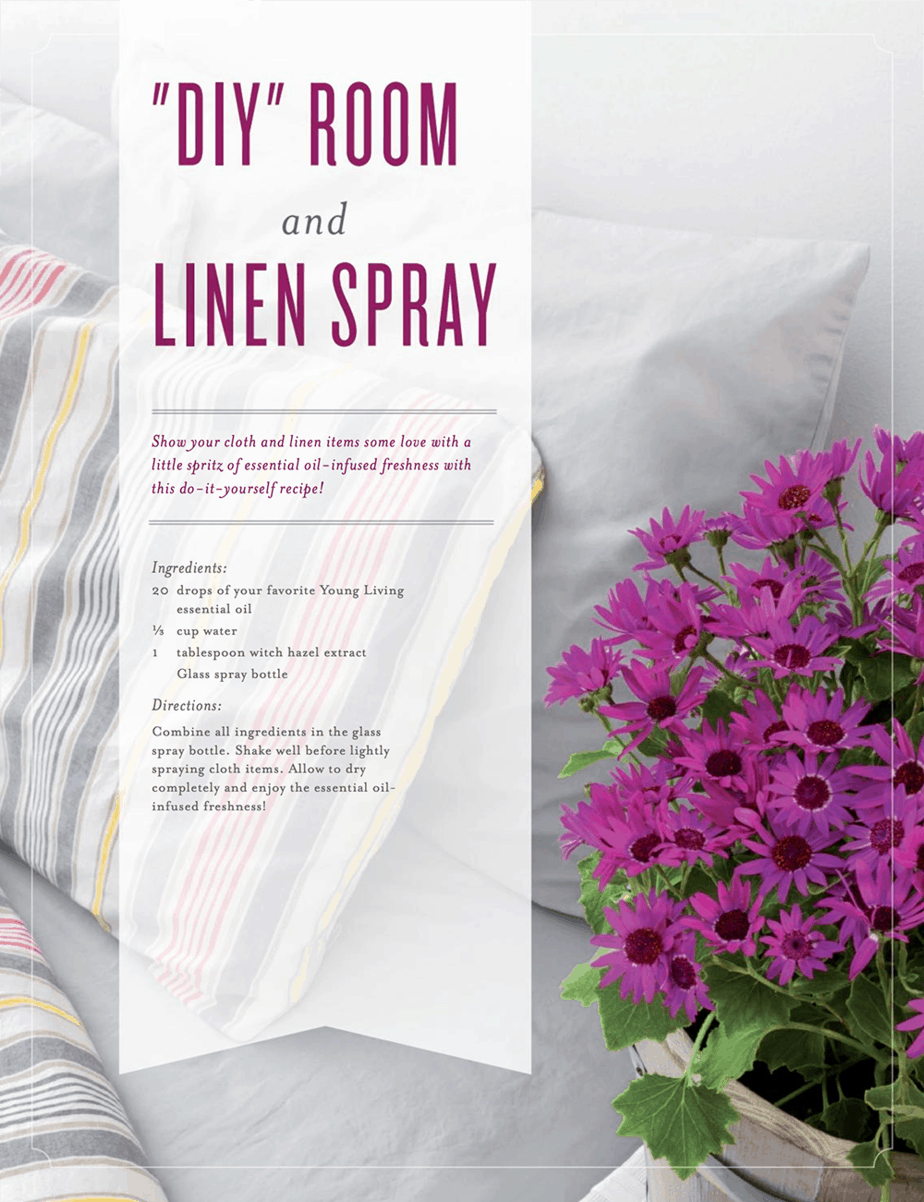 MUST HAVE YOUNG LIVING ESSENTIAL OIL BLENDS FOR DIY PERFUME SPRAY
Stress Away is a favorite of most people. It is the only Young Living essential oil that contains vanilla.
Joy is another fan favorite.
PIN THIS ON PINTEREST….

FREEBIE DOWNLOAD