This monster cookie recipe is a favorite at our house. We have learned to substitute the chocolate chips and the m&ms for Whole Foods versions with fewer chemicals, food dyes, and yucky stuff.
I adapted this recipe from the original that I used many years ago by using natural versions of the chocolate chips and M&Ms from Whole Foods without all the yucky stuff. I also swapped out the sugary peanut butter with an only-peanut version with no added sugar. I also adjusted the recipe so that I could use an entire jar of peanut butter so it was less cleanup than making a mess with an extra spatula and measuring cup. And, removed some of the sugar and Karo corn syrup. Oh, and I also made them smaller when I make the minis and we love those because really, these are too big!
WARNING: Do not try to double in a 5 quart Kitchenaid.
MONSTER COOKIES RECIPE
INGREDIENTS
1/2 c butter softened

1 c sugar

1 c brown sugar (packed)

3 eggs

2 c PB (one 16 oz jar of creamy all-natural)

1/4 t pure vanilla extract

4 1/2 c reg. oatmeal uncooked

2 t baking soda

1/4 t salt

1 c M&Ms

(natural from health food store)

1 (6 0z) package semi-sweet choco chips (natural from health food store)
Directions
Preheat oven to 350 degrees.

Cream the butter with mixer.

Gradually add sugar, beating well until fluffy.

Add eggs, PB, vanilla & corn syrup. Beat well.

On lowest mixer setting, add oatmeal, baking soda, salt. Stir well.

Add M&Ms and chocolate chips.

Mix by hand before putting on pans.

Drop dough 1/4 c at a time on lightly greased cookie sheets.

Drop dough by 1/8 c at a time to make MINI MONSTER COOKIES.

Bake 350 deg for 12 min. Centers will be slightly soft but will "harden"
What's your favorite not-so-healthy recipe that you make occasionally? Post a link below if it's online!
If you try this recipe, PLEASE let me know what you think!!!!
PIN IT.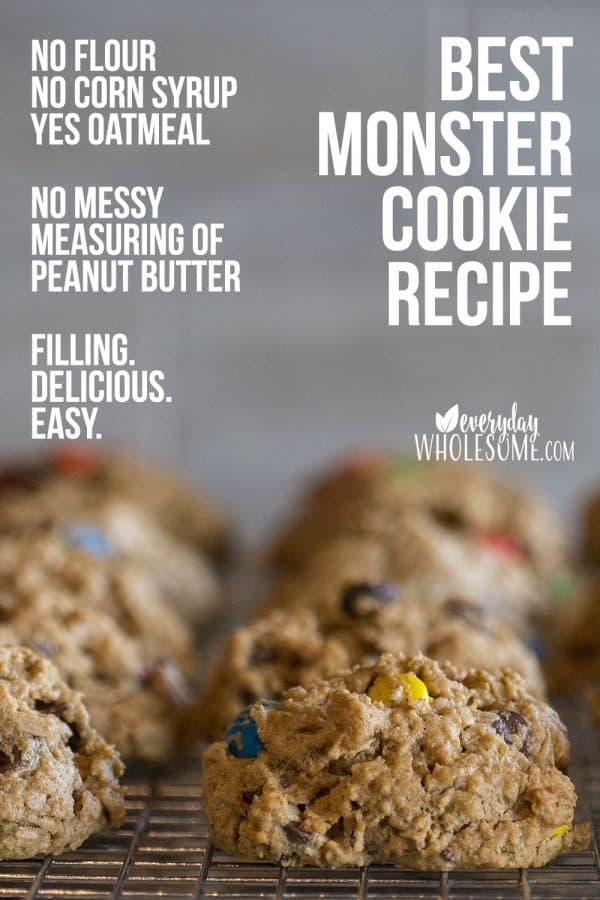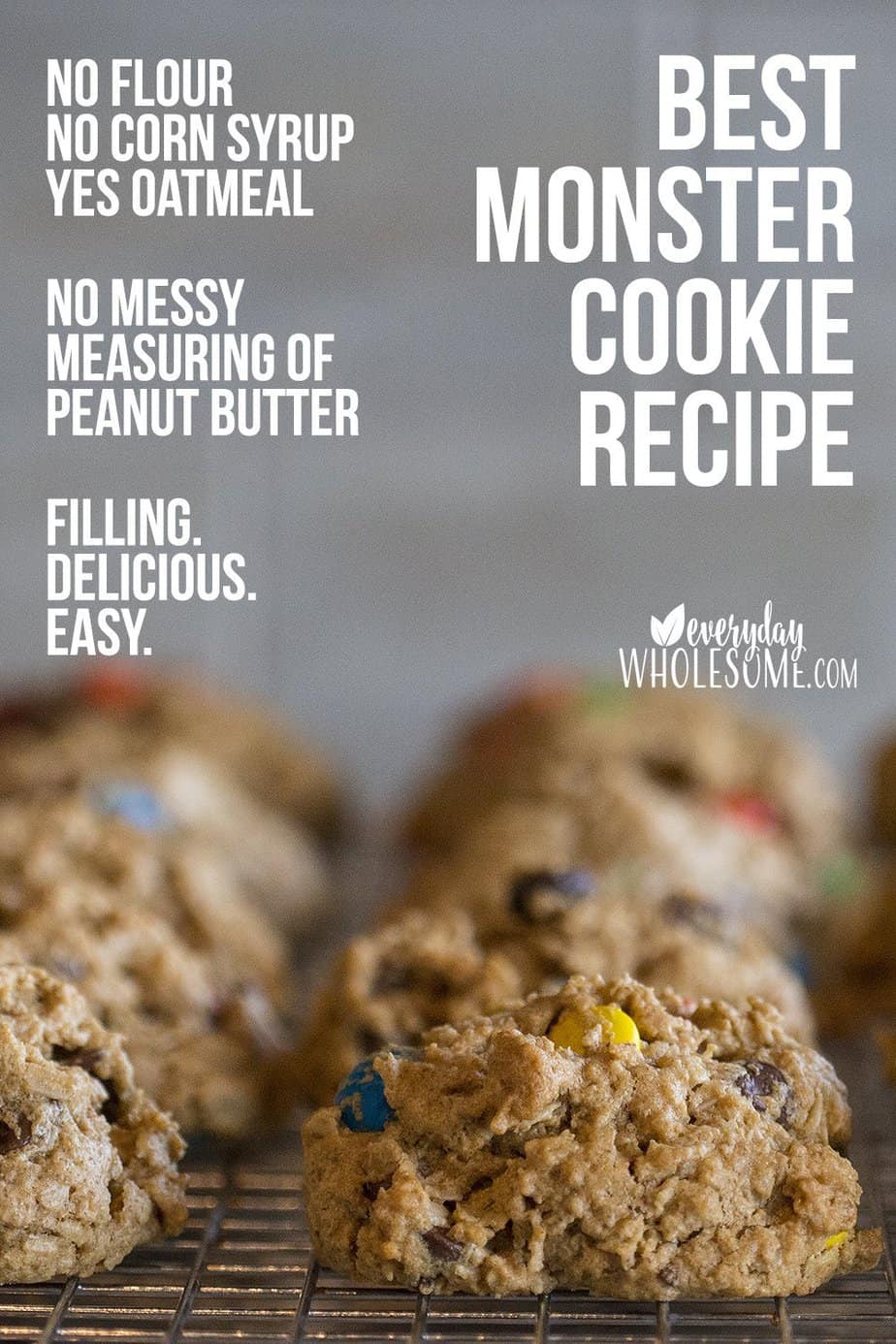 FREE DOWNLOAD!