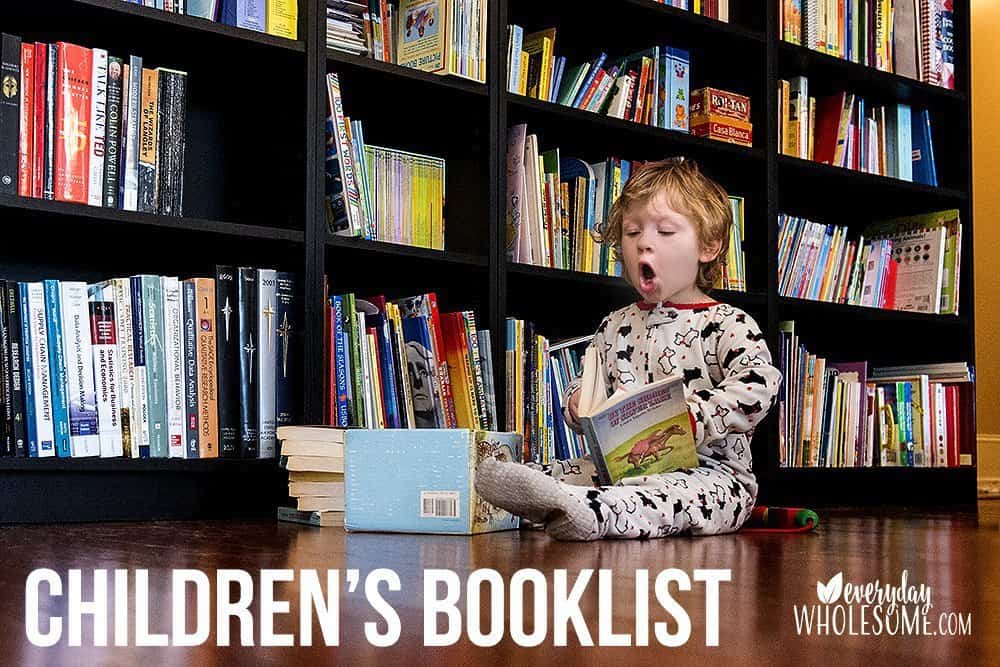 This is my complete library of my very favorite children's books of all time. I included Children's Fiction Picture Books, Nonfiction Picture books, Board books, books for Catholic and Christian families, books for seasons. I am still updating this list. Please comment with your favorites!!!
I HAVE READ EVERY BOOK ON THIS LIST AND I APPROVE OF THEM ALL
This post contains affiliate links. If you purchase a book using one of these links, this blog will earn a small commission at no cost to you. Thank you for supporting this blog!
WHY THIS BOOKLIST?
Finally, brothers, let your minds be filled with everything that is true, everything that is honourable, everything that is upright and pure, everything that we love and admire — with whatever is good and praiseworthy.

[Philippians 4:8]
WHAT'S THE BIG DEAL ABOUT STORIES? A story is best way to teach a lesson. It's the best way to appeal to someone's heart. It's the best way to make an impact. We are trying to do all of these things with our children.
WE NEED TO BE SELECTIVE about what our children are reading. I believe that children remember stories and they identify with characters. I think it's important that we choose books wisely in order to teach our children character through stories.
In the books below you should not find BAD WORDS that I don't want my children to use. I used to change these bad words when reading stories aloud to toddlers but now that I have an actual reader in the house I'm more careful. You should not find things like bad attitudes or snarkiness or fighting in the books below. If you do and one slipped by me, please let me know.
THERE ARE SOOOO MANY AMAZING BOKS OUT THERE! I cannot own them all. But I can weed out the ones that do NOT fit in the with the values I am trying to teach our children.
This list is my attempt to make a comprehensive list of the books we love.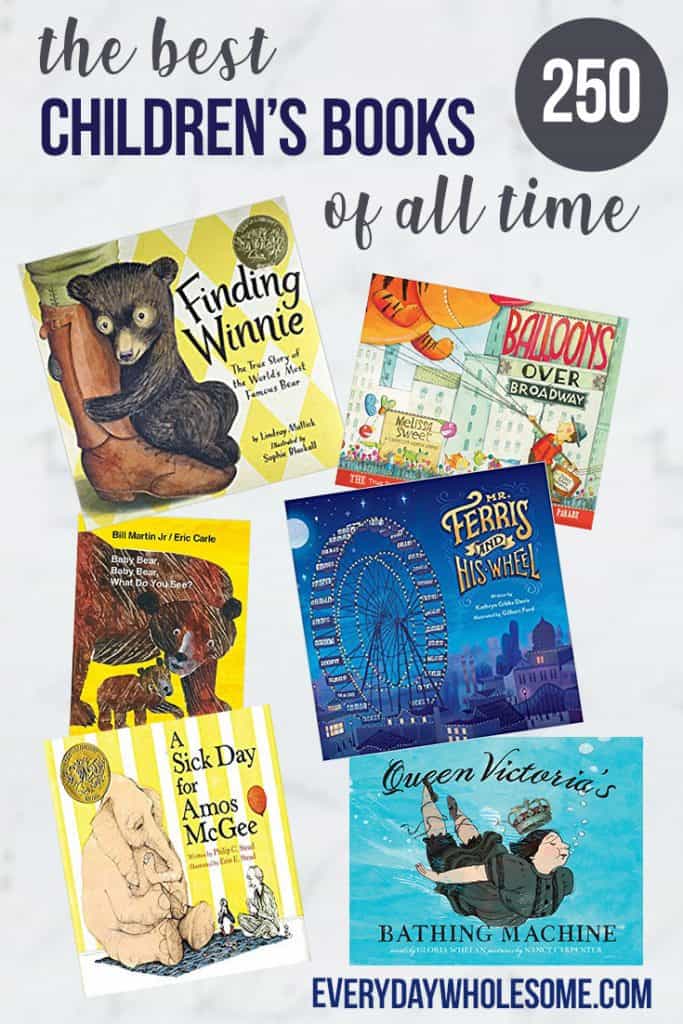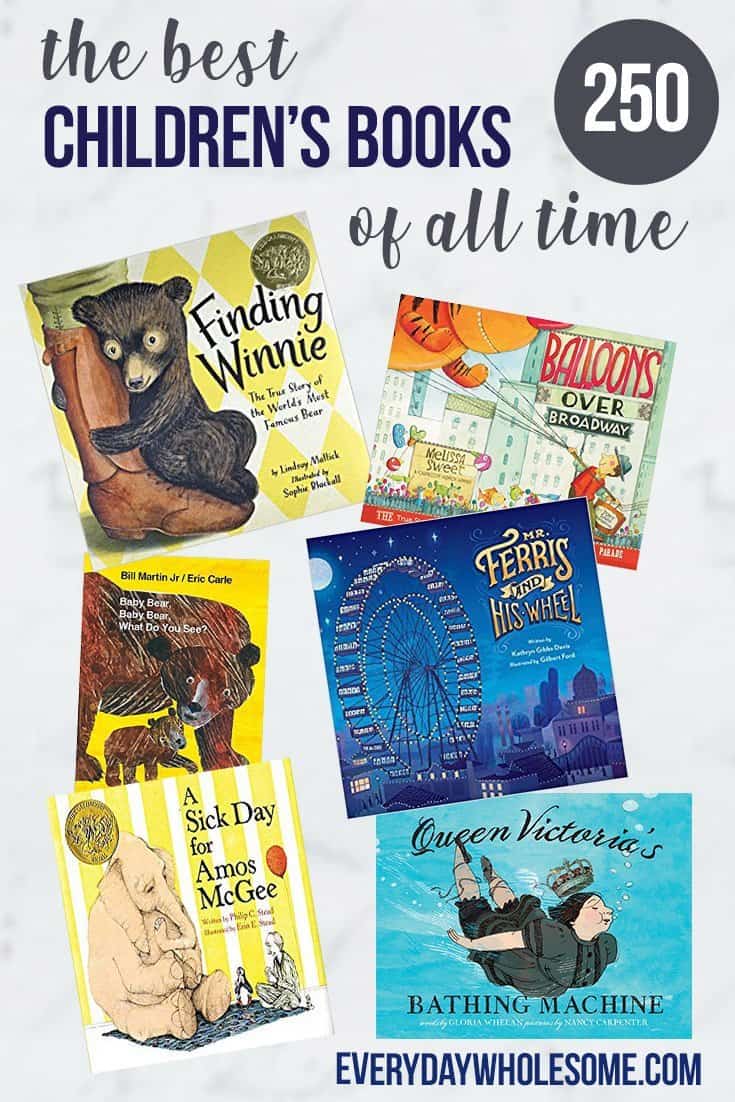 CHILDREN'S FICTION PICTURE BOOKS…all ages
CHILDREN'S NONFICTION PICTURE BOOKS…all ages
CHILDREN'S FIRST READERS
USBORNE BOOKS
CHILDREN'S CHRISTIAN & BIBLE BOOKS
CHILDREN'S CATHOLIC BOOKS
CHILDREN'S CHAPTER BOOKS
CHILDREN'S CHRISTMAS BOOKS
CHILDREN'S BOOKS ABOUT….MOVING
CHILDREN'S BOOKS ABOUT….THE NEW BABY
CHILDREN'S BOOKS ABOUT….THE NEW PUPPY
CHILDREN'S BOOKS ABOUT….HOMESCHOOLING
CHILDREN'S BOOKS ABOUT….BYE BYE PACIFIER
CHILDREN'S BOOKS ABOUT….THE DENTIST
CHILDREN'S BOOKS ABOUT….THE DOCTOR & HOSPITAL
CHILDREN'S BOOKS ABOUT…GOING TO SCHOOL
BABY & TODDLER BOARD BOOKS
CHILDREN'S BOOKS ABOUT….WINTER
PIN IT TO PINTEREST.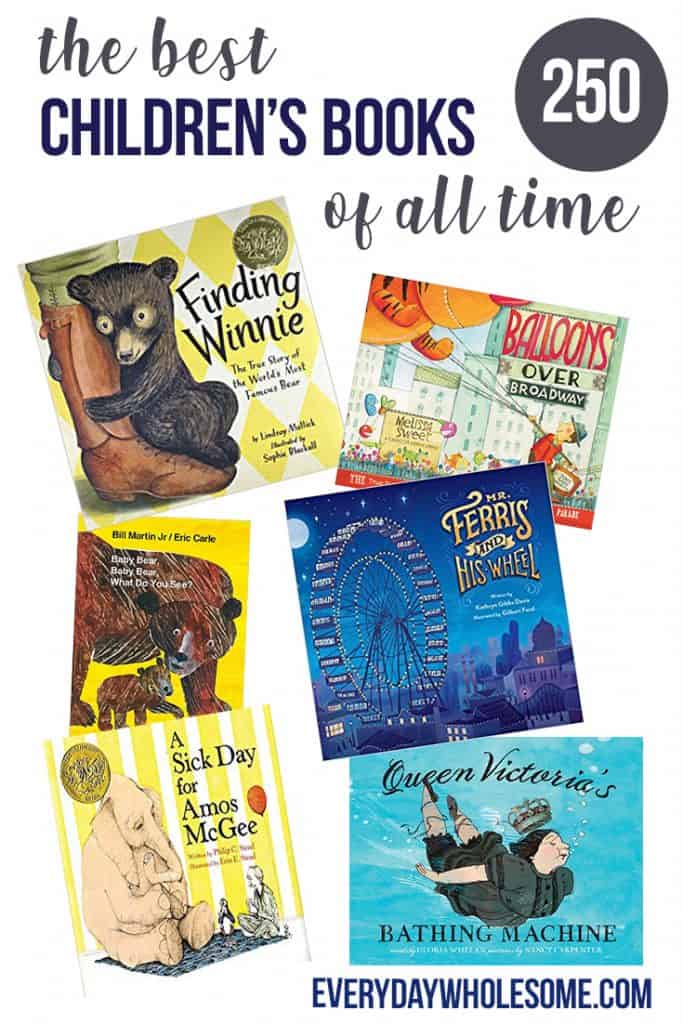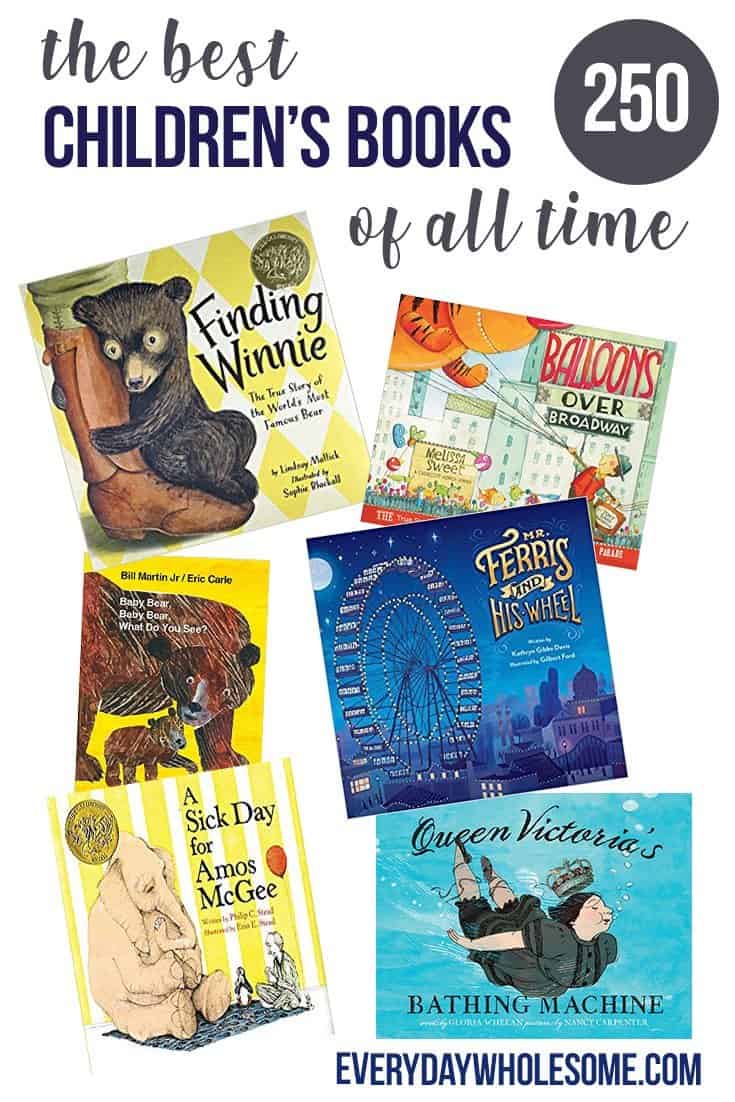 Which books did I miss??!! Comment! I'd love to hear from you!
GET YOUR FREEBIE DOWNLOAD BELOW