Why I Quit Cloth Diapering after 8 years!
After cloth diapering 3 children over the span of 8 years I finally quit cloth diapering after finding the best non-toxic, natural disposable diaper brand that I love. I love DYPER brand disposable diapers' subscription service and how easy and affordable it is. Dyper also carries wipes and pull-ups and makes natural diapering simple. They are giving away a free diaper bag when you sign up! How awesome!
This post may contain affiliate links which means if you purchase from one of these links I may receive a commission at no cost to you that will support this blog and my family. Thank you for your support!

This post is in no way sponsored or endorsed by DYPER or any other diaper brand included in this psot. I'm just a mom who has researched this stuff for my family and decided to share it all with you! Any mistakes or inaccuracies in this post are my own, and I will gladly correct them with the right information, once I know about it. Please feel free to comment and share! I love to chat!
MY CLOTH DIAPER HISTORY.
I LOVE CLOTH. I have a deep love of cloth diapering. I love the fluff. I love the colors. I love the safety and cleanliness of it. I just adore cloth diapering. I fell in love the first time I used them, which was on my first child as soon as she was big enough to fit into all in ones (and after we moved when she was a newborn).
DISPOSABLE DIAPER SMELL. I have always despised the small of disposable diapers (read on...my favorite new, non-toxic disposable diapers don't stink (FREE DIAPER BAG!!!). For some reason, the smell of disposable diapers is truly disgusting to me. But, I do not mind the smell of ammonia in a cloth diaper. Personal preference I guess?
CHEMICAL BURNS. I had a disposable diaper break open (unbeknownst to me) and it burned our daughter's privates terribly. It was awful. Oh, mother's guilt. It's legit. I felt terrible. I was then even more biased toward cloth and had a hard time using anything disposable after that.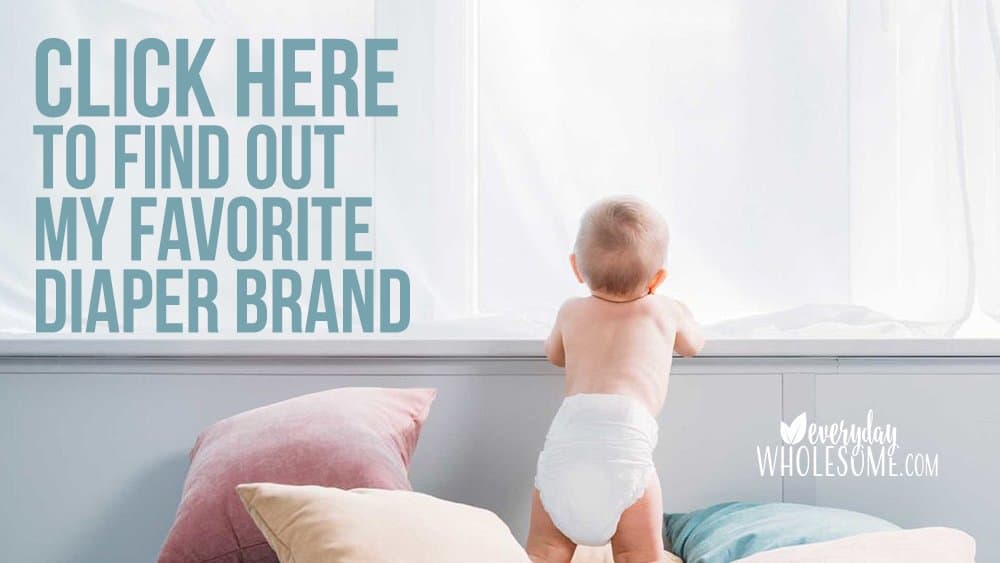 THE BEST SAFE, AFFORDABLE NATURAL DISPOSABLE DIAPER BRAND
This brand made me switch after 8 years of cloth diapering to using disposable diapers!!! Read the full post here.
Why I love this brand…..
It's super easy to order.
Their customer service is THE BEST.
They don't stink.
They are SUPER absorbent!
The cost is consistent.
They are inexpensive for safe, natural bamboo diapers…..that actually work!!!
They only have one color. It's simple. I love simple.
COUPON AND PROMO CODES FOR FREE STUFF!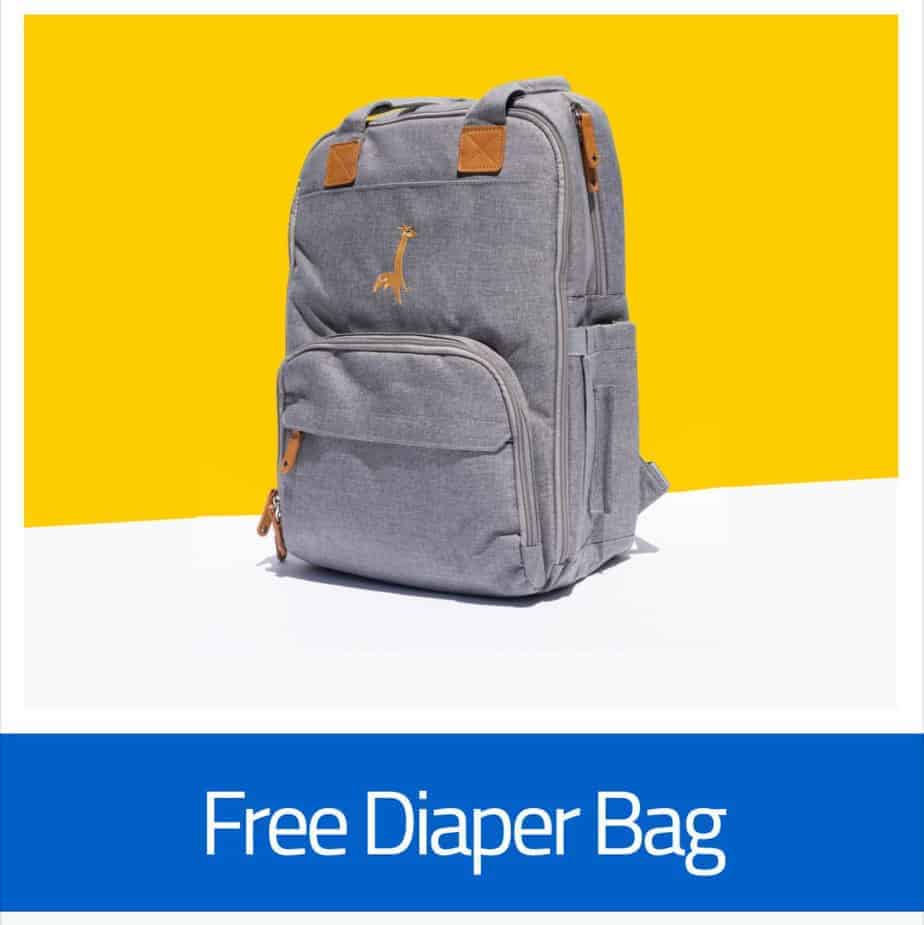 WHY NON-TOXIC, BIODEGRADABLE ORGANIC BABY DIAPERS MATTER.
Wondering why disposable diapers are mostly toxic? Google it! You'll be shocked.
We also need to take special care when considering products that will touch our thinnest skin…the skin on our privates. Ladies, this includes us… when we think about our feminine hygiene products. This thin skin absorbs more of the chemicals.
I always go by the rule that we try not to put things on our skin that we would not eat because our skin absorbs these toxins the same way….only without filtering through our liver.
ARE DYPER BRAND DIAPERS SAFE?
Dyper brand diapers biodegrade faster. Better for the environment.
Ingredients all listed and available. Here is a graphic that shows the ingredients used, where and why.
I have fallen in love with this company and love their transparency.
I feel like we have to research companies now and trust companies versus products because even if the labels seem safe, we never really know what's in a product.
WHY DID I QUIT CLOTH DIAPERING FOR THE BEST NON-TOXIC DISPOSABLE DIAPER?
Below you will find the 7 reasons why I quit cloth diapering for Dyper Brand nontoxic disposable diaper subscritpon service. I love them so much.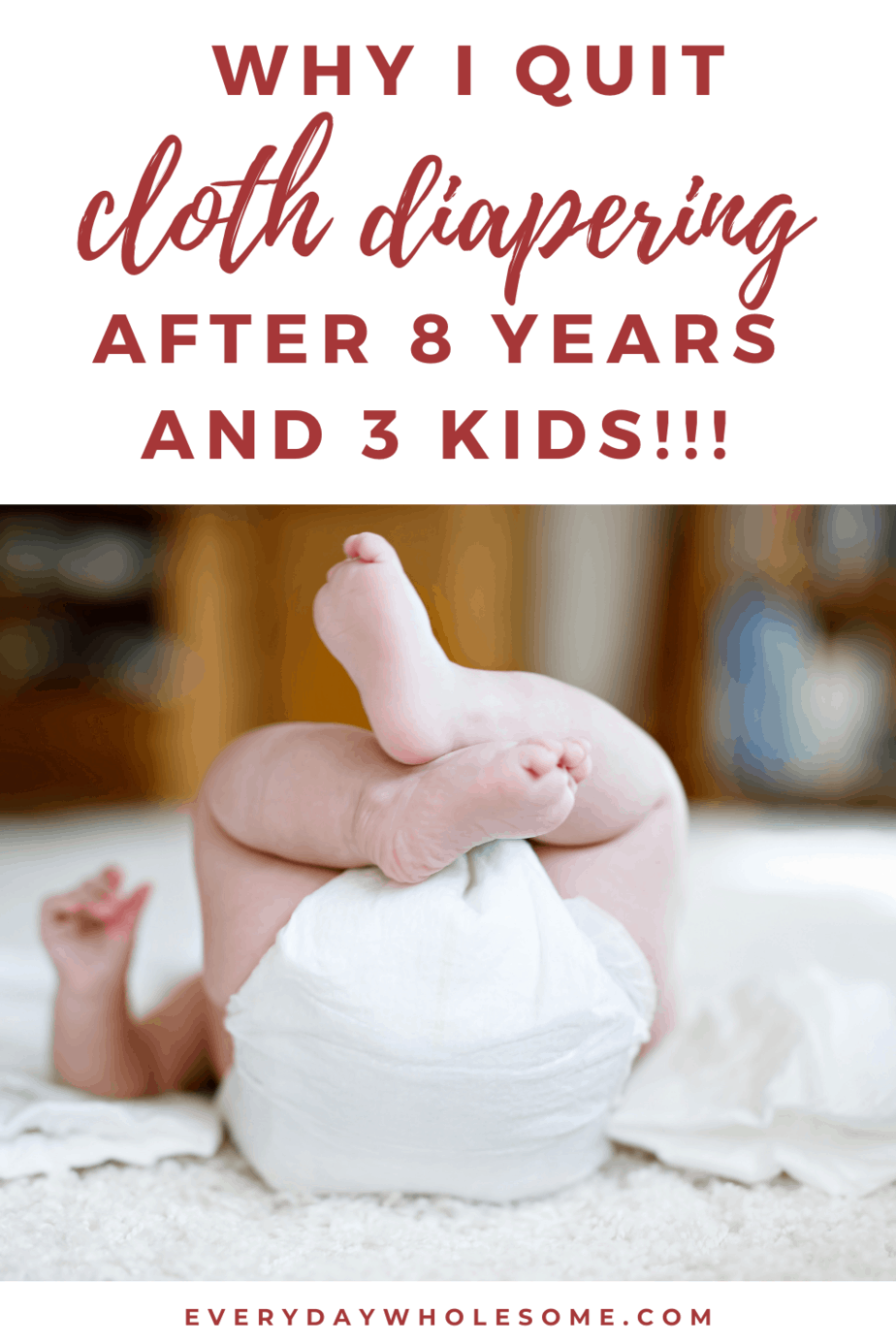 #1 I FOUND DYPER BABY DIAPERS
WHAT MAKES DYPER BRAND DIAPERS THE BEST NON-TOXIC, NATURAL & SAFE BRAND AND COMPANY? LET ME TELL YOU!
Dyper Brand disposable diapers wowed me in so many ways. They are simple and they just do things well. It's easy to order. It's cheap to order. They are great diapers in the way they work and the way they fit. They are awesome in all the ways. Let me tell you about it.
DYPER IS A SUBSCRIPTION SERVICE. Just like my supplements and my essential oils, I love subscription services that include safe products, are easily customizable, and offer savings. I like to change the dates of my orders and make it totally customizable for me. I just go in there and click to order and all my info is saved. It's so simple.
DYPER MAKES IT EASY. I found it really complicated to find really good non-toxic brands. I searched the internet often. I would find some tiny company that had non-toxic diapers that moms liked. I'd try to order and I would get one shipment from Amazon of not enough diapers and they were expensive. I would feel bad about spending so much on diapers and I would stop buying them. Or I would go back to Amazon to buy them the next time and they were gone. It was too hard. It wasn't simple. DYPER is different. It's so easy. You just set up a quick account. Pick a size and they send you a huge box. You can adjust it online from there. It's very simple and to the point.
DYPER CUSTOMER SERVICE IS AMAZING. I accidentally ordered the wrong size the first time and they were so easy to work with. They offered me the correct size and told me to keep the larger size for a friend or for later. Then, I had an issue where I accidentally ordered the wrong size again (we were moving. I forgot). They asked for those back but they gave me a FedEx label. We lived in a small town and I we were moving and I couldn't get to the FedEx office all the way across town and they were super nice and asked me to keep that box too! I was hoping for a UPS label. Anyway, my point…they are so great to work with!!! Good customer service is a huge selling point to me. (Another company I love working with lately is Potterybarn. Just a side note).
DYPER DON'T STINK. I mentioned above I really have a distaste for disposable diaper smell and guess what? These don't smell like that. Sure if you let it sit for a few days it doesn't smell nice. But every time I change I diaper I don't smell that distinct smell that I dislike to much. It matters to my daily life. I love that about DYPER brand non-toxic diapers.
DYPER COST IS CONSISTENT. I love that I know how much the big box of diapers is going to be every month, every order. I can stop and start my subscription anytime.
DYPER IS INEXPENSIVE. Compared to other non-toxic disposable brands they are a good deal.
DYPER ORDERING IS EASY. Setting up my account took a few minutes on my phone. It was super easy and simple. No glitches. No problems, except that I picked the wrong size.
DYPER ONLY HAS ONE COLOR. To a cloth diaper lover this could be a con I supposed. But to a busy mom who often suffers from decision fatigue, I have found that less decisions are better. I even have come to the realization that when I open up my cupboards or drawers I need things simple and that often means THE SAME. The same kind of cups. Matches already made in clothing. The same kind of diaper. Just grab one. That is all. No other choices. No other decisions when I order. No change. Just a diaper.
#2 WE MOVED ACROSS THE COUNTRY.
This move was the hardest move we have lived through so far. And, we have moved A LOT as a military family. You'd think it would get easier? And maybe it is harder because we assume it will get easier. This move was the hardest for sure. This was our third summer in a row moving. We are kind of over it. And this time, I packed and my husband loaded 10,000 pounds of our items ourselves (called a DITY). It took a month or so… off and on and WORE us out emotionally and physically. It was too much. We won't be doing that again, most likely. Then, we were on the road moving across the country for a couple weeks. Then, we were "homeless" in an AirBNB waiting on our house for another week. Then, our new house flooded on night #2 because of our washing machine that was damaged in the move.
Somehow these non-toxic disposable diapers entered my life at a time I was super busy and I embraced the ease of use and lack of diaper spraying and washing and they just eased into my life and were here to stay because of the season I was in. Apparently God knew I needed something to take a back seat because life and moving was all I could handle during that season.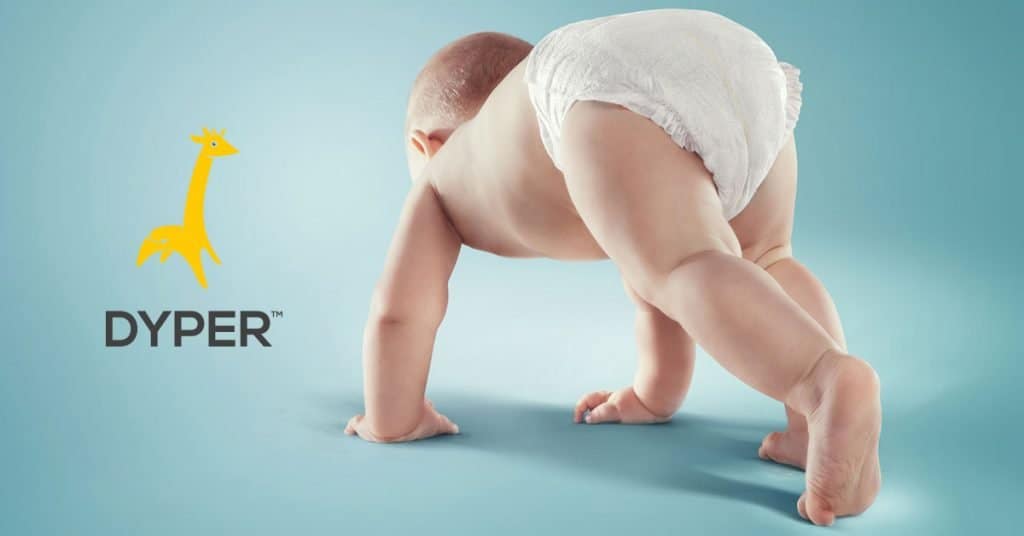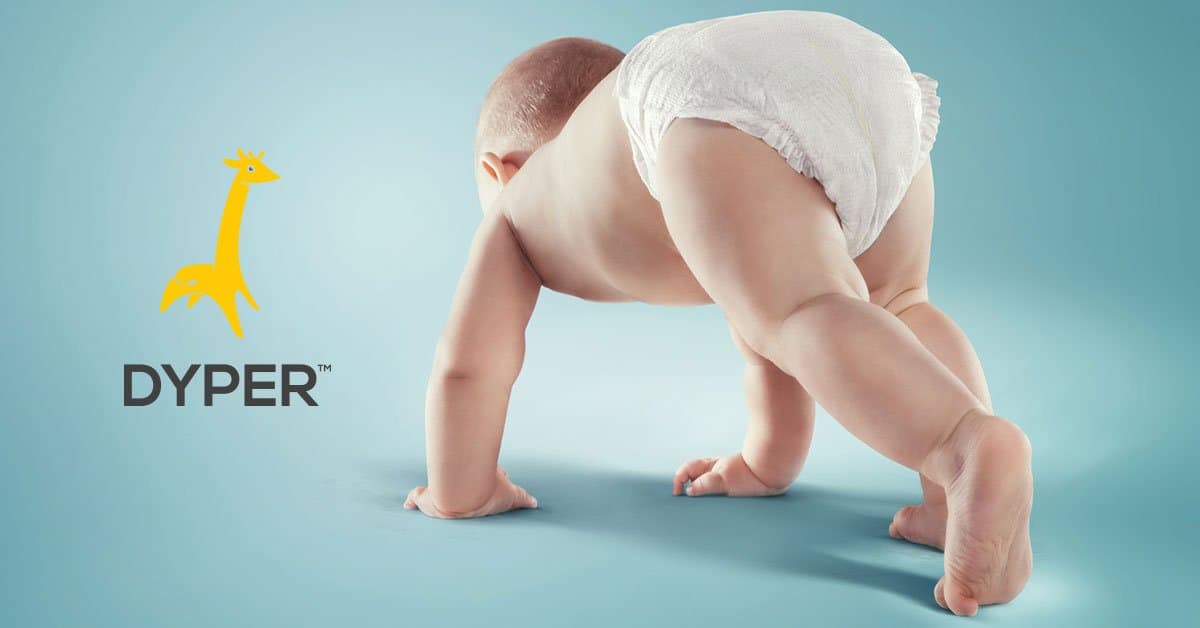 #3 TIME SAVINGS.
I am trying to do all the things. I am busy. The time savings was welcome. This was a season with ANOTHER move on the horizon, a husband working all the time, selling my mom's forever house and moving her, and THREE children…which is a game changer. I felt like I had a pile of dirty, poopy cloth diapers ready to spray because I couldn't spray them while baby was sleeping (too loud and next to his room in that house) and I couldn't spray them when he was awake because he was standing there getting splashed with poop or doing something dangerous when I had poop on my hands and couldn't grab him. I needed to spray poopy diapers when my hubby was home to watch him for a minute…well, he was never home, it seemed, that year to watch him. Anyway, it became a source of stress so cutting that out just felt right during that season. And, I jut haven't gone back. I have to admit I have enjoyed how easy this has been! I had tried other disposable diapers off and on throughout the years but none were as easy to use and as great of a product as Dyper.
I do a lot of laundry. Read my paperless kitchen post. I wash a lot of towels. (Working on a post currently on my new towel routine that has saved at least one or two loads of towels per week! Two less diaper loads a week was really helpful. My diaper load took 2.5 hours to wash and at least 2 hours to dry so it felt like it took a whole day.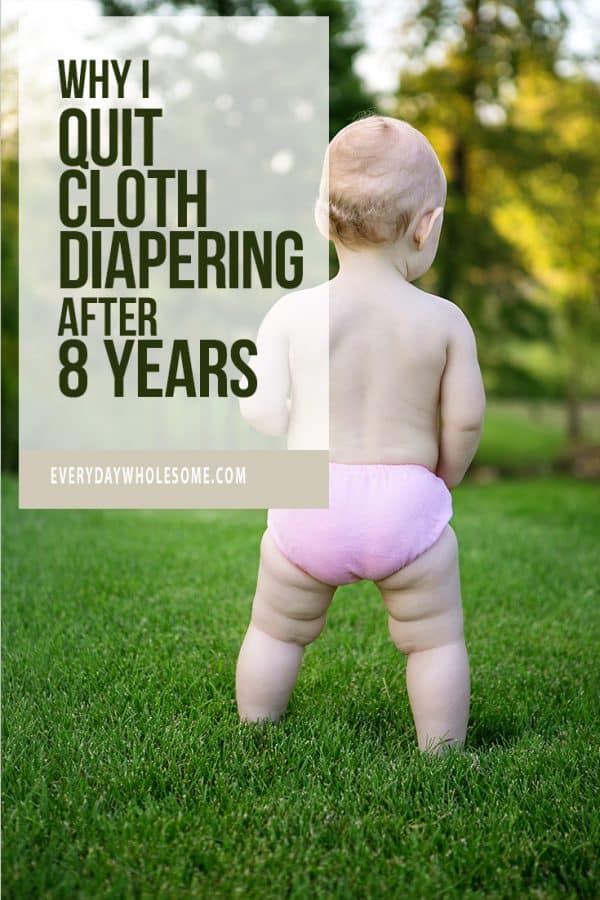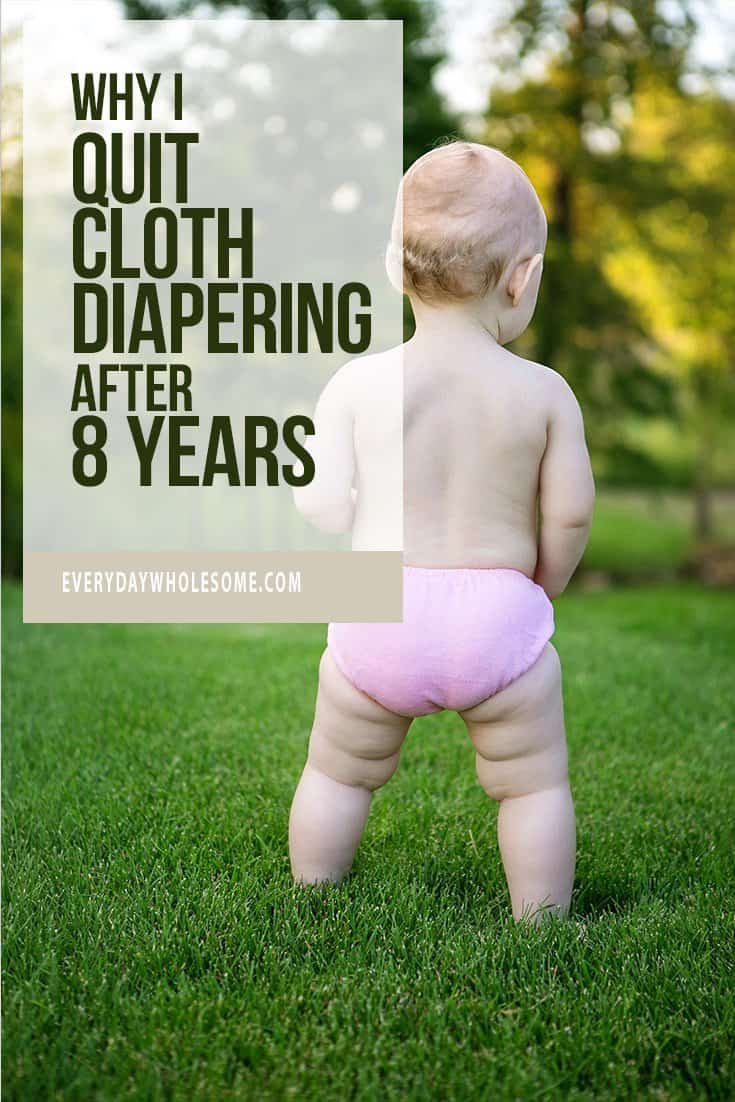 #4 BOY DIDN'T LIKE DIAPER CHANGES & DYPER BRAND DIAPERS HOLD A LOT OF PEE!!!
The boy did not like to sit for diaper changes. It was a constant battle of wills or should I say battle of mom's creativity. I had to outsmart him with something very interesting in order to get him to sit still to change his diaper. Spreading out diaper changes has been amazingly helpful to the flow of my day, especially when we are out and about. I have very few leaks and when I do it's all my fault for not changing him often enough.
Also, Dyper just came out with "briefs" or pull-ups and I'm hoping this will also help because we are currently potty training and he doesn't want to wear diapers. Sigh.
My kids also drink a lot of water and (Berkey post coming soon and you can read about our non-plastic drinkware here) so they pee a lot, which means I have to change diapers a lot. I actually potty trained my oldest probably sooner than she was ready because she peed through her cloth diapers EVERY 2 hours and I was carrying cloth diapers and changes of clothes for every 2 hours during the day. It was too much. So I potty trained her and it was a battle and it was no fun. Where was Dyper back then when I needed them?!!
PIN THIS TO YOUR BABY DIAPER BOARD ON PINTEREST
#5 NO MORE LEAKS.
DYPER brand diapers hold SO much pee (like I said above). The only time I have leaks is when I push the limit of the diaper too far. It's my own fault. These diapers are truly amazing and changing fewer diapers and having less leaks is so helpful for my day.
#6 TRAVELING OUT OF THE HOUSE & DURING A MOVE GOT EASIER.
Packing up cloth diapers was getting tedious. Planning is easier now with a pack of diapers in the car at all times. I always have wipes in my bag and I always have 1-2 diapers in my bag. I change diapers in the back of my car so my process and system is easy and it's less to pack up and think about when we get in the car. And I can carry a smaller diaper bag without carrying tons of large cloth diapers anymore….and forgetting them in the car.
I can carry a smaller diaper bag and I don't have to think so hard before I leave the house to make sure I have diapers.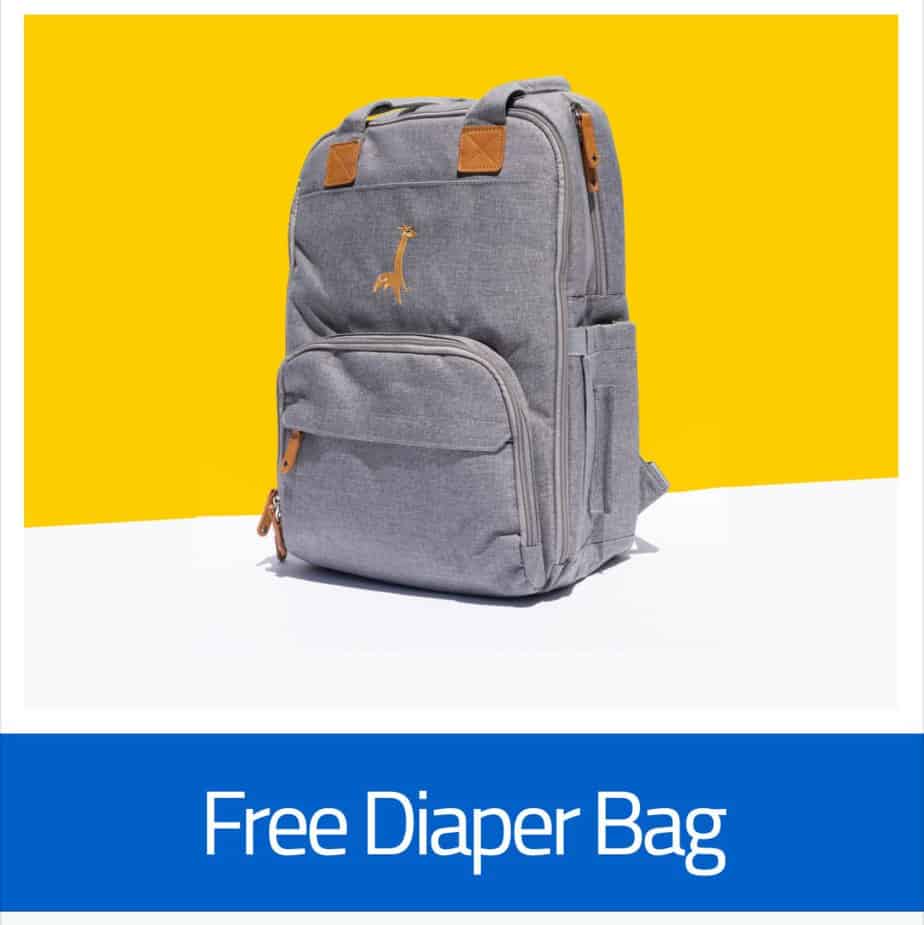 #7 DYPER SUBSCRIPTION IS WAY CHEAPER!
The Dyper subscriptions are $64/month. Period. That's it. You get 120-200 diapers, depending on usage. (And it's cheaper if you are military. YES, THEY GIVE A MILITARY DISCOUNT!!!)
SOS DELIVERY. They also give you 2 free packs of diapers free, overnighted wherever you are, every year if you are about to run out! Awesome, right?
FREE STUFF. You get a FREE DIAPER BAG just for signing up. $59 value for free! And, they accidentally sent me the wrong box once and they let me keep it! So, I have gotten a lot more than I have paid for. This company has wowed me for sure!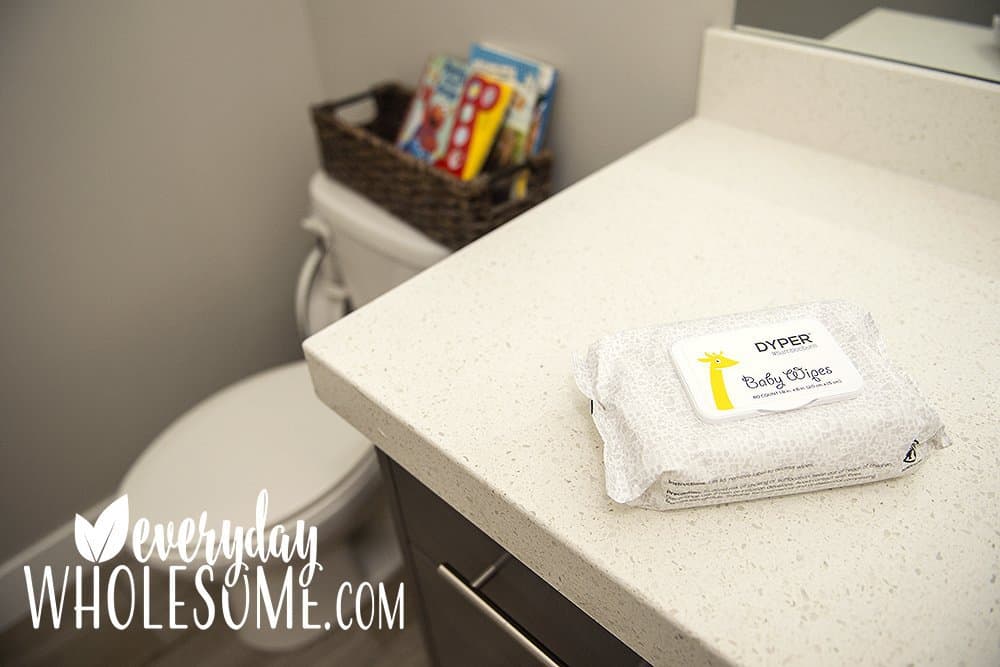 WHICH WIPES DO I USE?
I just ordered my first set of Dyper brand wipes. They are GREAT! They are smaller. They are nontoxic. They do not have a smell. I love them! The have replaced Water Wipes for me!
NEW WIPES BRANDS…. Dyper brand & YL Seedlings Wipes.
I still use my BAMBOO NO SEW WIPES as WASHCLOTHS now in the kids' bathroom. And I use them on other parts but for diaper changes I have gone completely disposable. Gasp. I never thought I'd say that. I do love love love the bamboo wipes I made. I still feel nostalgic thinking about them!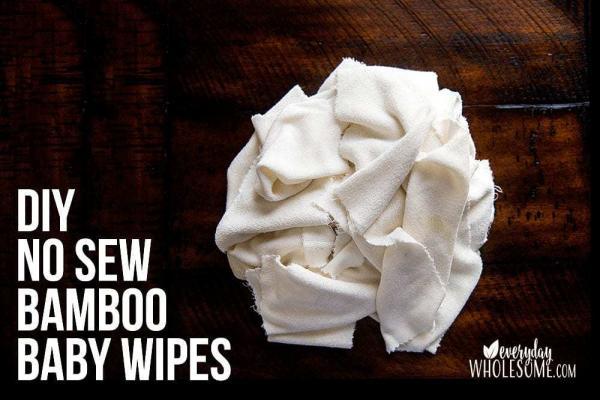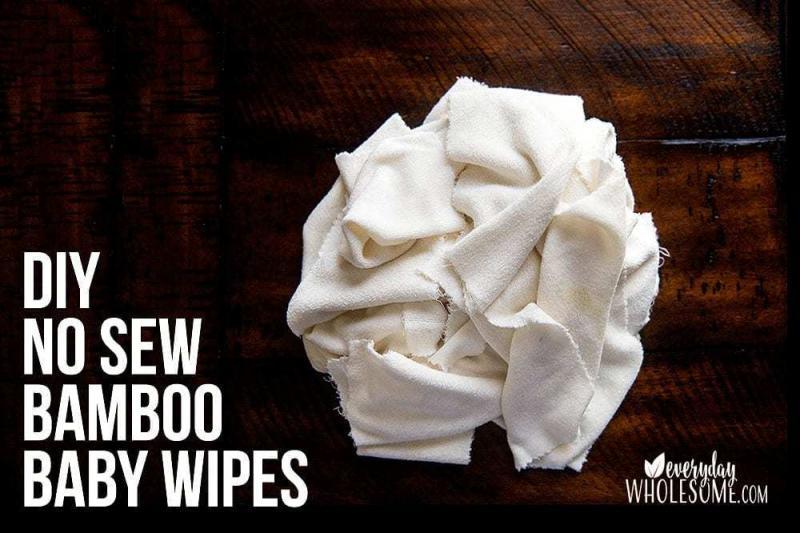 DOES DYPER BRAND HAVE PULLUPS? BIG KID DIAPERS?
They just started carrying them!!! Woohoo!!! They call them "briefs" and you can find them here. I just ordered my first set for nighttime for my preschooler and for daytime for my "potty training" toddler.
DYPER BRAND BRIEFS (pull-ups) ARE SOOOO INCREDIBLY SOFT!!! They surpass the competition in a huge way! They are so comfortable I wish they made them for postpartum. Just kidding…only kind of.

WAS I PAID FOR THIS POST?
I was not paid for this post. I was not offered Dyper brand diapers for free. I genuinely did my research, found them, paid for them (I pay for them every shipment) and am writing this review to share with you. They did not give me anything for free. They did not ask me to write this review. I just want too share this with you because it might bless your life like it has mine!
I heard about Dyper from a friend on Facebook and I heard good things. I decided to try it out. Dyper just works. It works well. The diaper works. The delivery works. The customer service works. It's just all so easy. Dyper makes things super simple and easy and it's so refreshing as a busy mom to just have something WORK.
ARE YOUR NAPPIES FROM OTHER DISPOSABLE DIAPER COMPANIES SAFE AND NONTOXIC?
One of the most upsetting parts about this research is how hard it is to find out WHAT is in the diaper brands that are easiest to buy! The ingredients re hard to find.
I urge you to purchase from companies that are….
transparent and not hiding ingredients.
looking out for the best for your family.
HOW MANY DAILY DIAPERS?
Newborns use at least 10 diapers a day on average. Before we potty trained a few weeks ago, we were using Diaper Brand Diaper subscription all day and we only used about 5 maximum per day. We were not going through the entire pack of diapers in a month.
DISPOSABLE DIAPER COST COMPARISON WITH POPULAR DIAPER BRANDS
Dyper Brand Diaper subscription is $64/ month (less if you utilize the military discount but we'll use $64/month to start.
260 newborn diapers = 25 cents per diaper
220 small diapers = 29 cents per diaper
180 medium diapers = 36 cents per diaper
140 large diapers = 46 cents per diaper
100 extra large diapers = 64 cents per diaper

Click here to get your own DYPER brand diapers AND GET YOUR FREE DIAPER BAG!!!!
I had a friend who shared about it on Facebook. Thanks to her I tried it too! So I'm sharing with you now hoping to help you too!
MORE LAUNDRY SAVING IDEAS
I do a lot of laundry with workout clothes, 3 kids, a paperless kitchen and cloth diapers added an extra full day or more of diapers to my loads. The load took 2.5 hours to wash and 2 hours to dry….two times a week probably. It took over my laundry room and has been kind of nice and liberating to not deal with these loads.
We just implemented a new towel process that is helping my laundry loads. I will do a complete post on this soon. The basics are….
Everyone has their own towel color. These are the towels I picked and everyone loves them! Only 2 towels per person. One in the wash or folded in the linen closet and one in use.
Everyone has their own towel hook that they can reach (in their bedroom and in the bathroom) so there are no excuses about towels ending up on the floor or prematurely in the hamper.
Sounds super simple but when you are in a house for only a short time and moving all the time, the idea of adding hooks and systems seems exhausting. I promised when we moved I would figure out a towel system to save myself laundry and make the children accountable for their towels, using the same towel all week.
DYPER BRAND DIAPER COUPON CODES
MY FRONT PORCH RUGS.
I am very proud of my entryway! I'm so proud when I can finally decorate something and I feel like it is complete. I love the way the rugs go together and I love what the rug says. It's sooo us! Now, it's almost fall and I need to add to it but I need more help! I'll have to search Pinterest again!
MY OTHER CLOTH DIAPER POSTS.
PIN TO PINTEREST….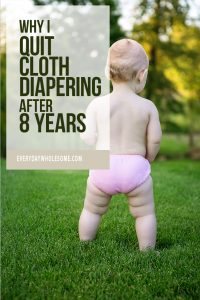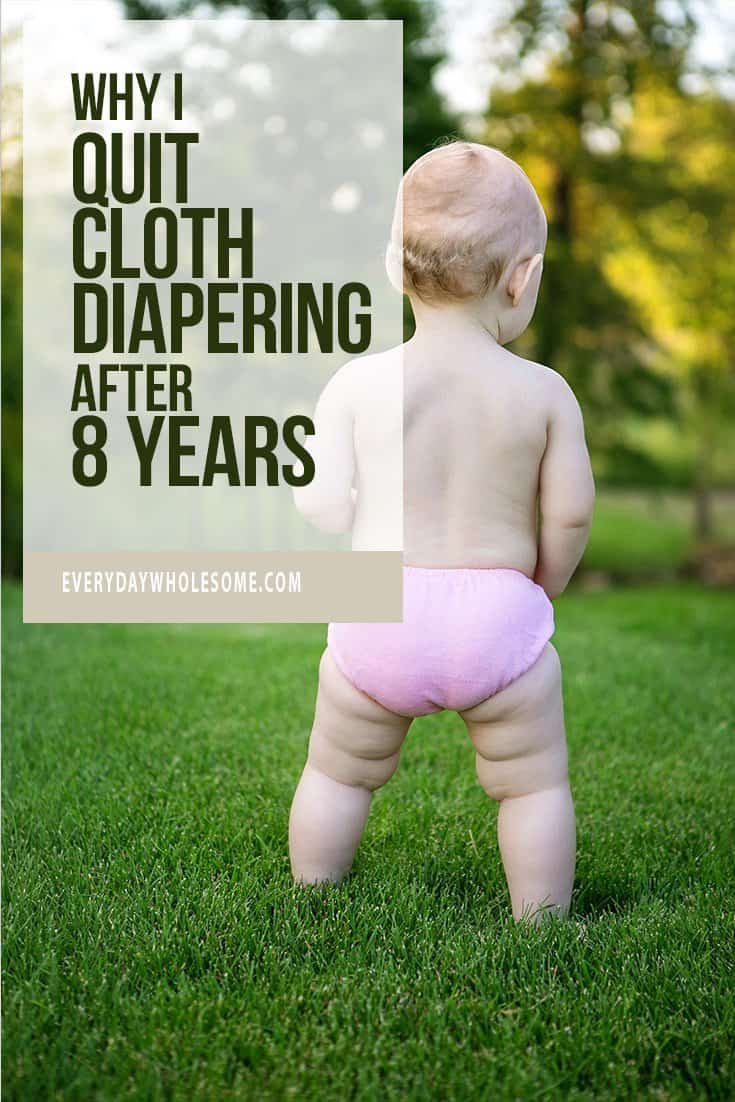 FREE DOWNLOAD!