Best Birth Announcements & The Easiest!
This is a sponsored post. This post also may contain affiliate links which means if you purchase from these links I may receive a small commission, at no cost to you. Thank you for supporting my blog!
These baby birth announcements are the easiest and simplest and also the best! My favorite part about these custom birth announcements is how easy they are to address with the app to gather addresses and the easy process for sending them! Use your newborn photo shoot photos for custom cards and send these gorgeous, custom cards out quickly and without extra work for a new mom!
I know it sounds silly but no one wants to send out a cheap or boring baby announcements. Also, I have to admit that the more kiddos I've had, the busier life has gotten and the less I've felt like spending an evening addressing envelopes to send out baby announcements.
In my "free time" when the kids are awake I want to spend time with them as much as I can. I have to spend a portion of their time awake cooking, cleaning, doing laundry etc. And when they are sleeping? I prefer to do something I really enjoy doing. There is so little time as a mom to spend time doing the things I enjoy so I do not want to address envelopes all night. I want to read a book. 🙂
Keep reading for the easiest solution to the best birth announcements and the reasons why I love Basic Invite for all of your baby announcement needs.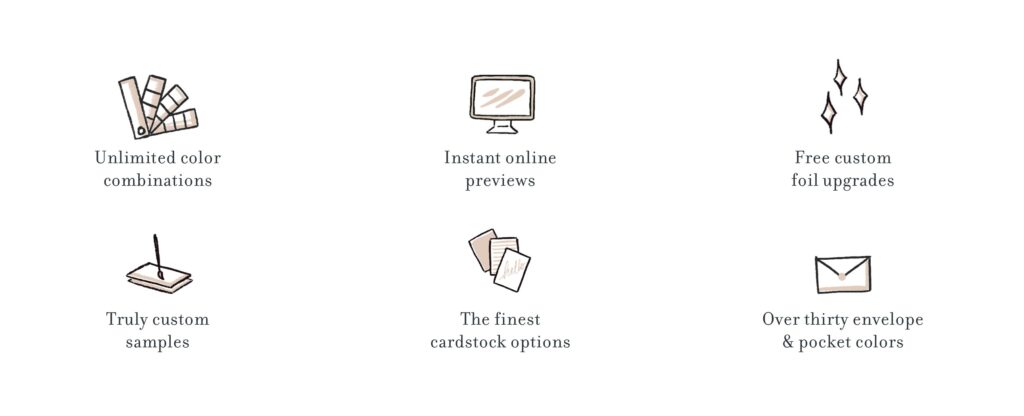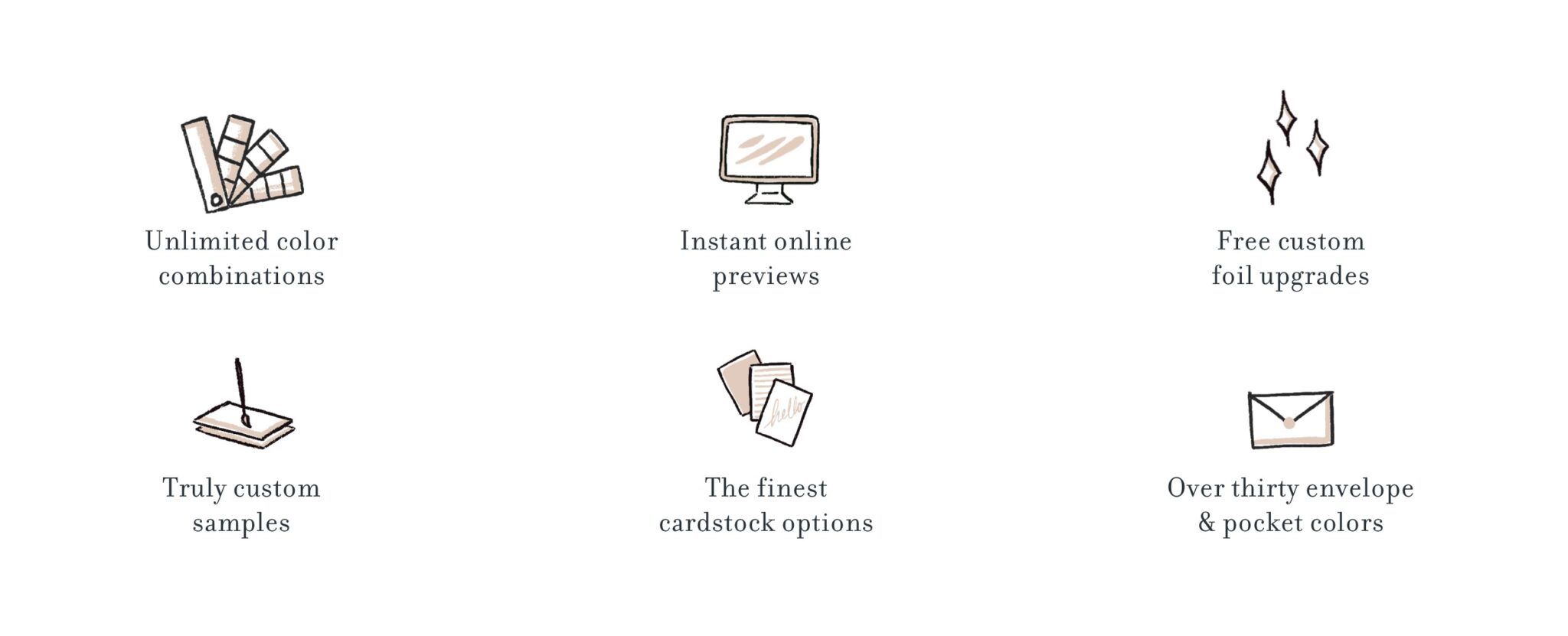 PIN THIS TO YOUR BABY BOARDS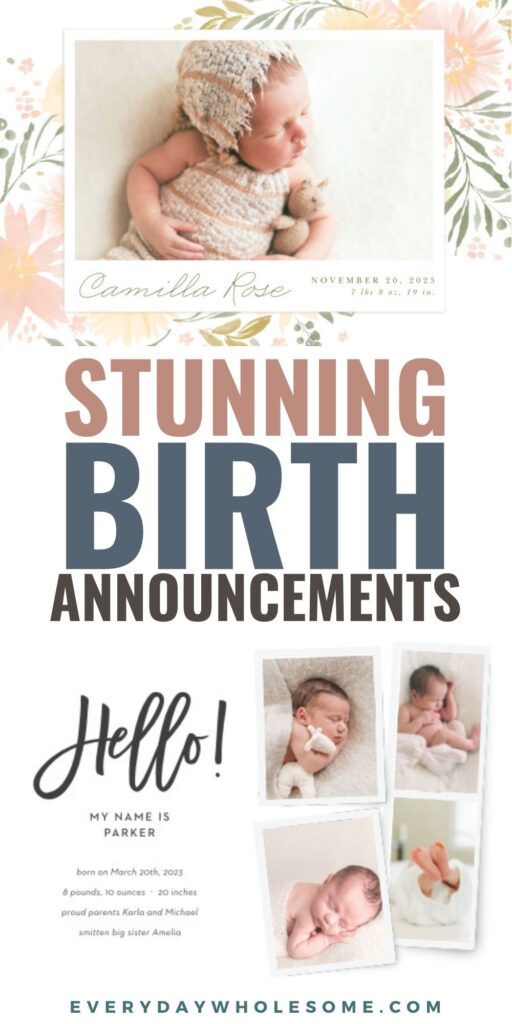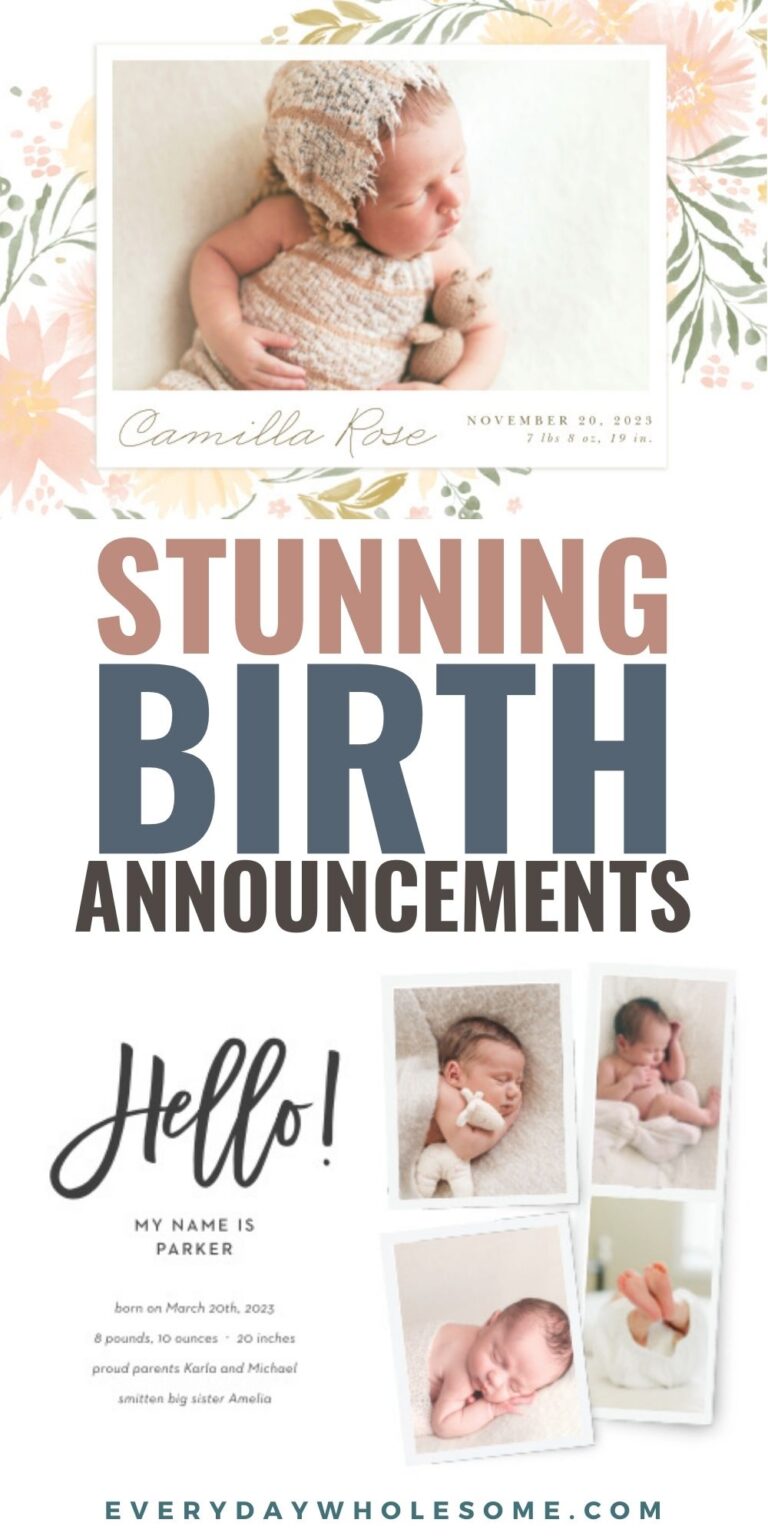 BABY PHOTO ANNOUNCEMENTS
I used photo announcements for all my my baby announcements (we have three kiddos). I also used photo card for almost all of our baby showers, birthday invitations, thank you notes, Christmas cards…etc. All the invites and all the cards have photos on them. Surprised? I am a photographer after all! 🙂 And I love photos. And we are military so we are far away from so many family and friends that I love the idea of updating them all with photos. And I also really love making things personal. Who doesn't love receiving a gorgeous, personalized baby announcement that they can put up on their fridge or in a frame and enjoy for months?!
Check out these baby photo announcements.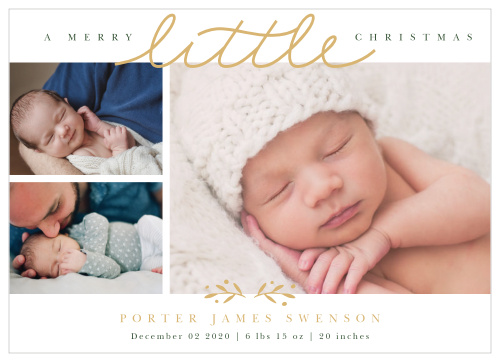 HOLIDAY BIRTH ANNOUNCEMENTS
Check out these holiday birth announcements. I absolutely love it when I can combine a holiday card with another card I was going to send out….baby announcement or moving card for example. Killing two birds with one stone right?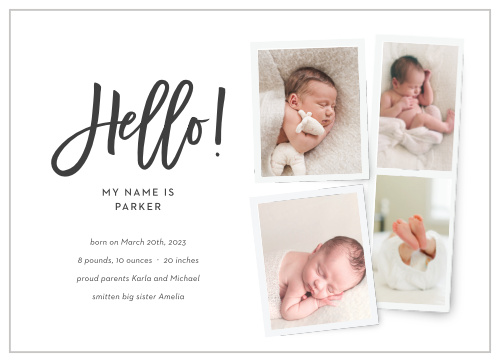 BABY ANNOUNCEMENT & BASIC INVITE DISCOUNTS CODES
Basic Invite is offering my readers a special code for 20% off with this coupon code: EVERYDAYWHOLESOME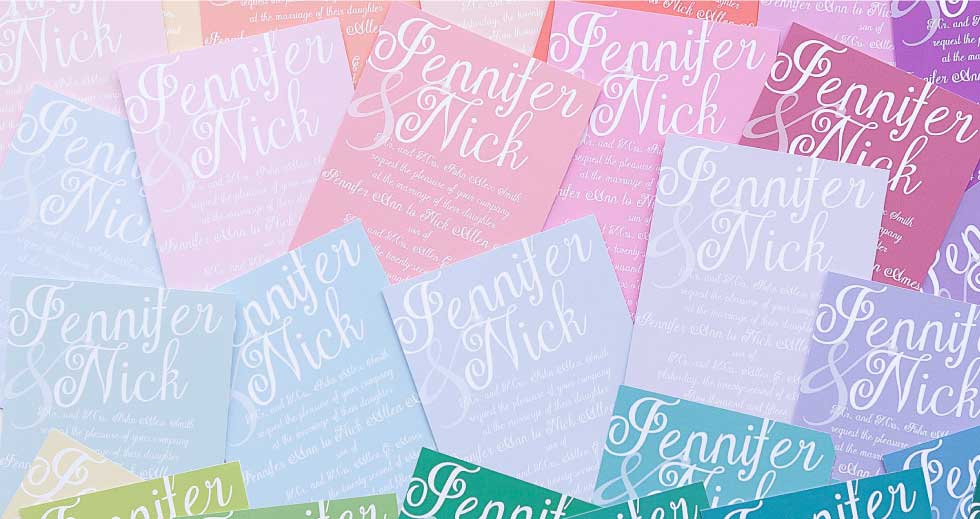 7 REASONS WHY BASIC INVITE SO AWESOME!
#1. Almost Unlimited Colors.
I didn't understand this until the night before my first child's first birthday party. All my hopes and dreams were wrapped up in this party being perfect. Sigh. #firstchildproblems I have now realized it doesn't matter. To them, or my friends, or my family, or to me really. Anyway…..it had to be perfect.
And I was printing the adorable, matching cupcake toppers and they didn't match! Why?! Because not all printers can print the right color or Teal/Tiffany Blue that matched the party! Who knew?! Not me!
Basic Invite is one of the few who can print almost unlimited color options with instant previews online. As a photographer I know the problems with seeing something on the screen and then getting the final product and it's NOTHING like what I thought it would look! Again, printers. Basic Invite has you covered! Woohoo!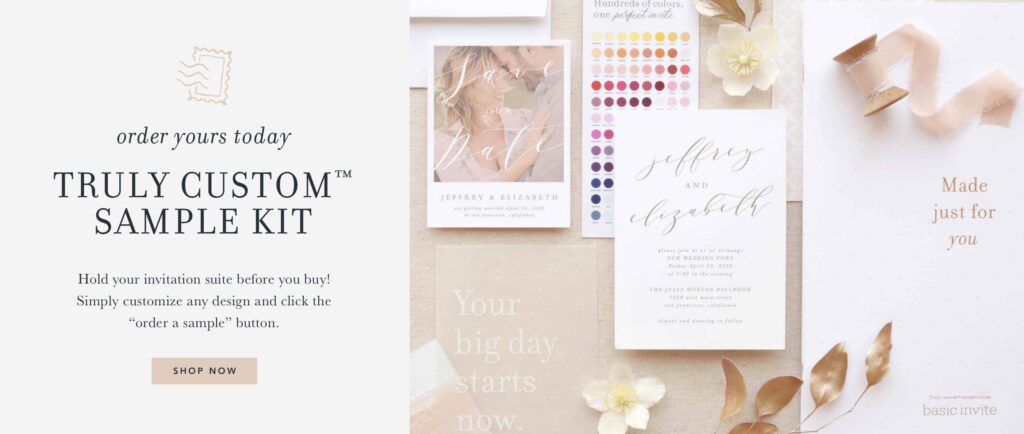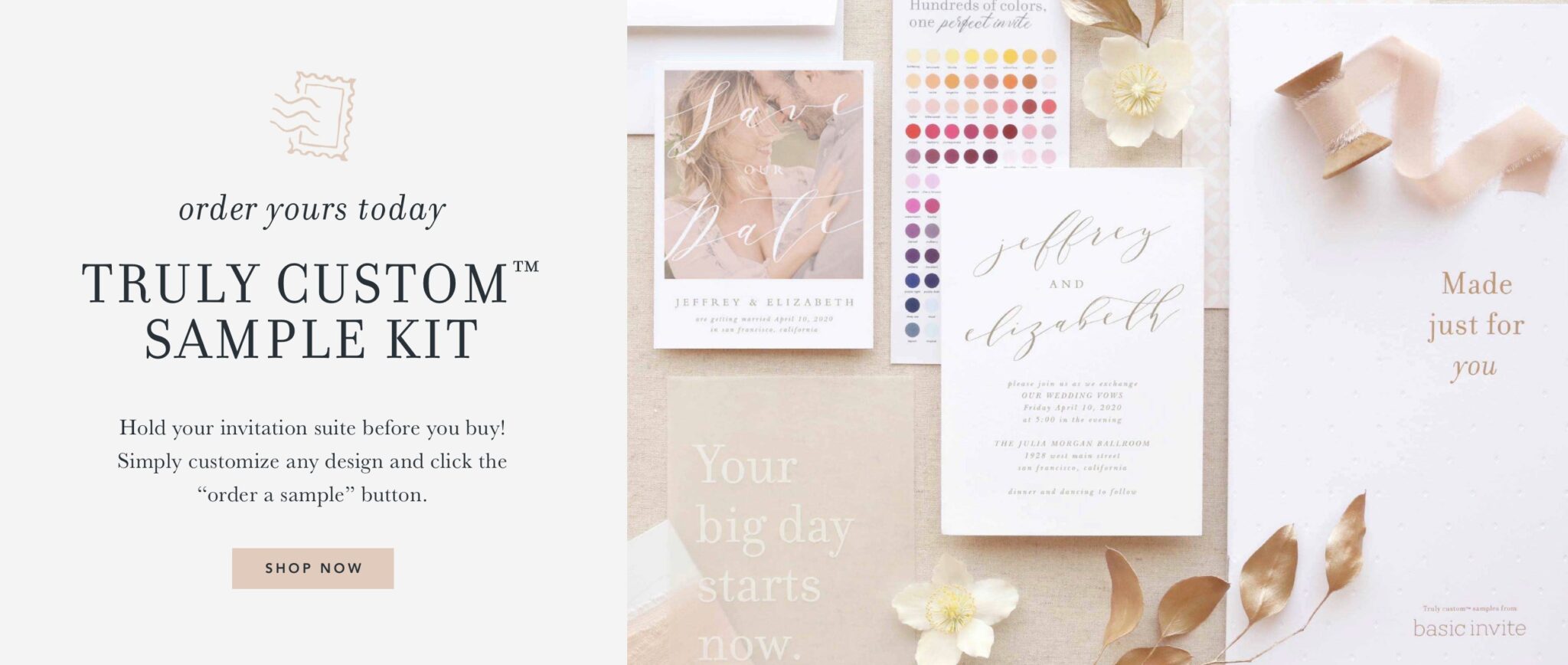 #2. Custom Samples.
Still not sure how it will look? And really want to see it in person? You can print an actual sample of what your final order will look like! You can see the paper quality and EXACTLY how it will look once it's printed! For perfectionists and creatives…this is simply amazing.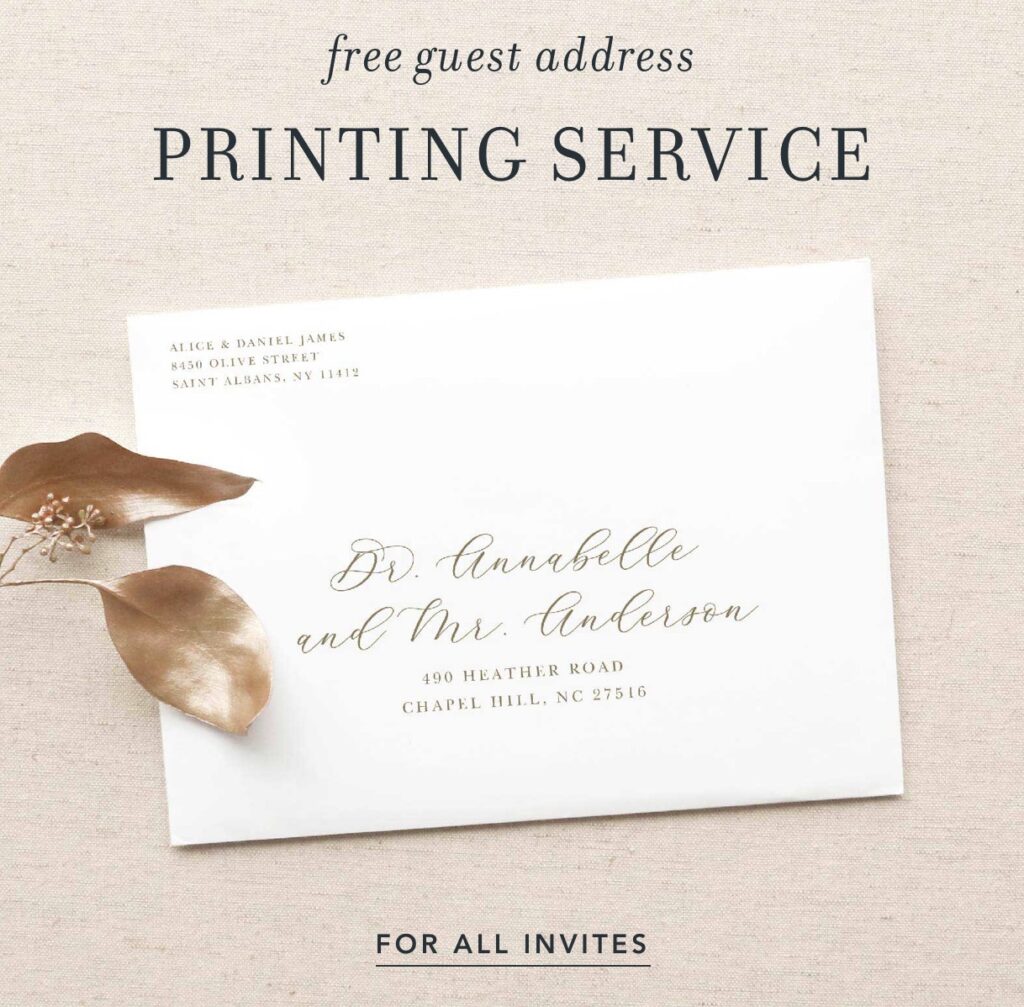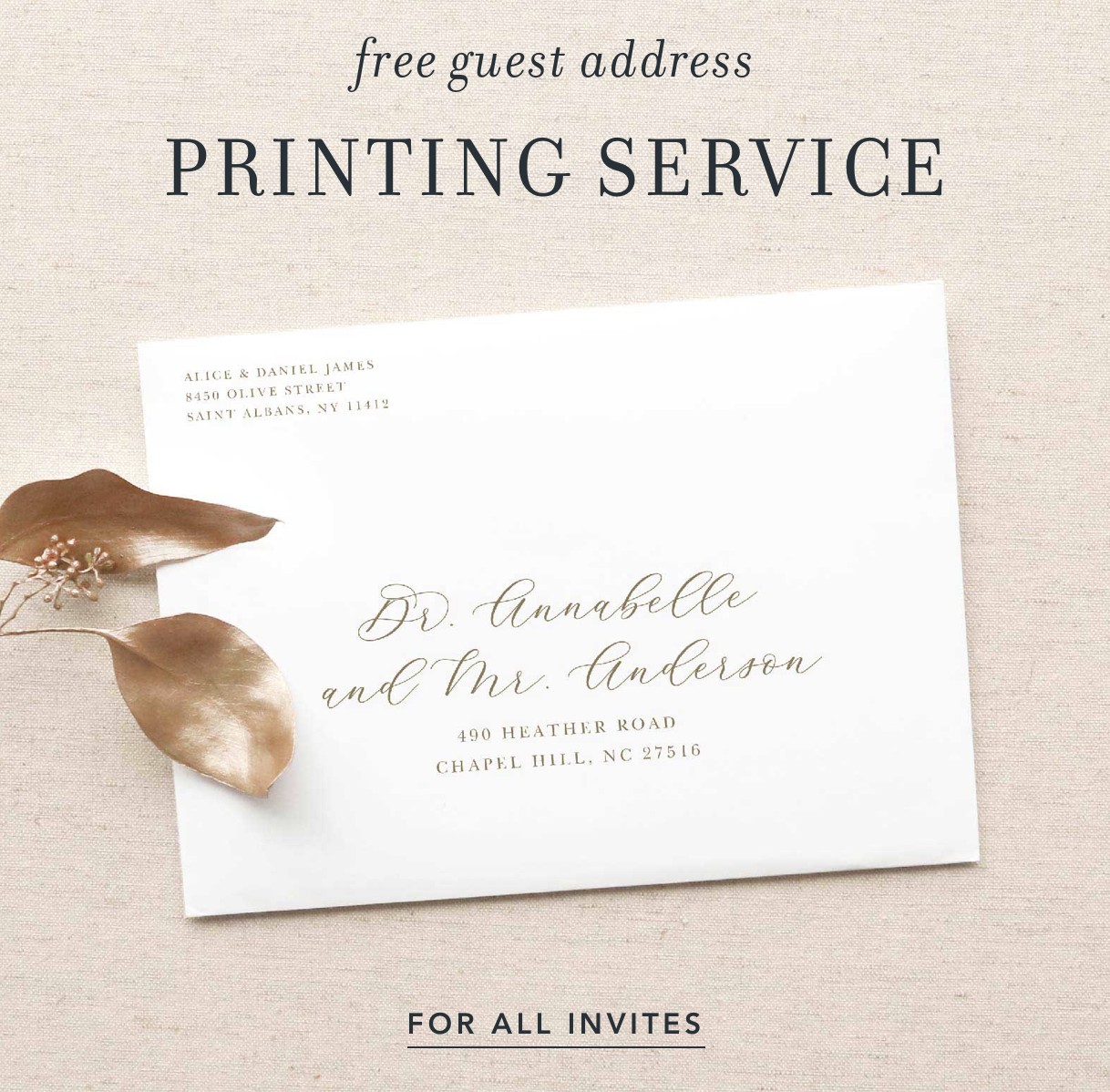 #3. Over 40 Different Envelope Colors.
Who wants a boring envelope with your fabulous invitation or announcement?! You can choose an envelope color to match your invitation!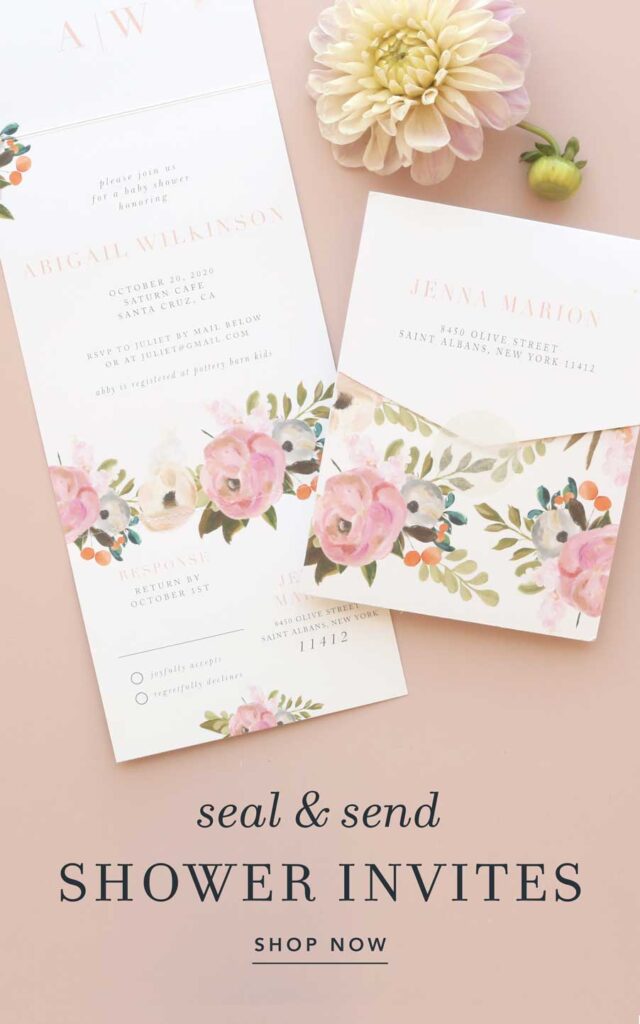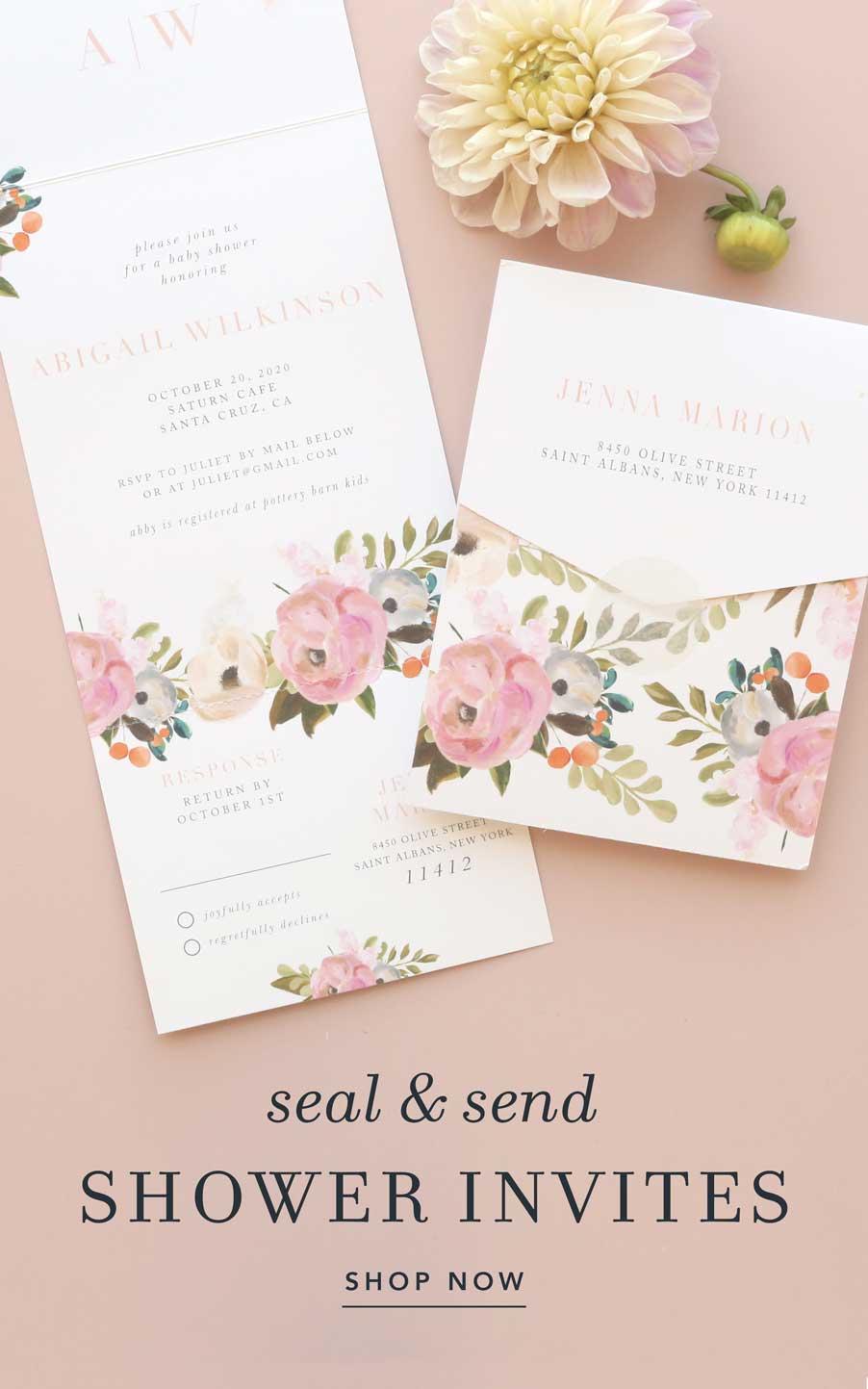 #4. Peal and Seal Envelopes
Your tongue or fingers will thank you! You don't have to LICK HUNDREDS of envelopes!! Phew!
#5. Address Capturing Service
This is so awesome. I love technology when it works for you! You can share a link on social media and request that your friends and family enter their address. Then these addresses are stored in your account and will be printed on the envelope.
Yes. Seriously. Read that again. EASY. SIMPLE. TIME SAVING!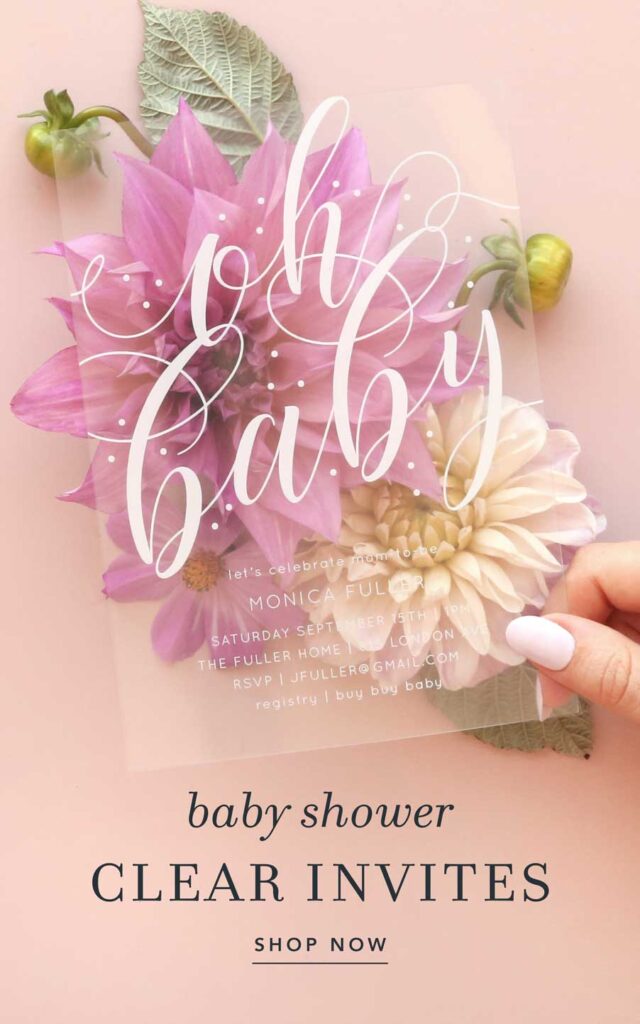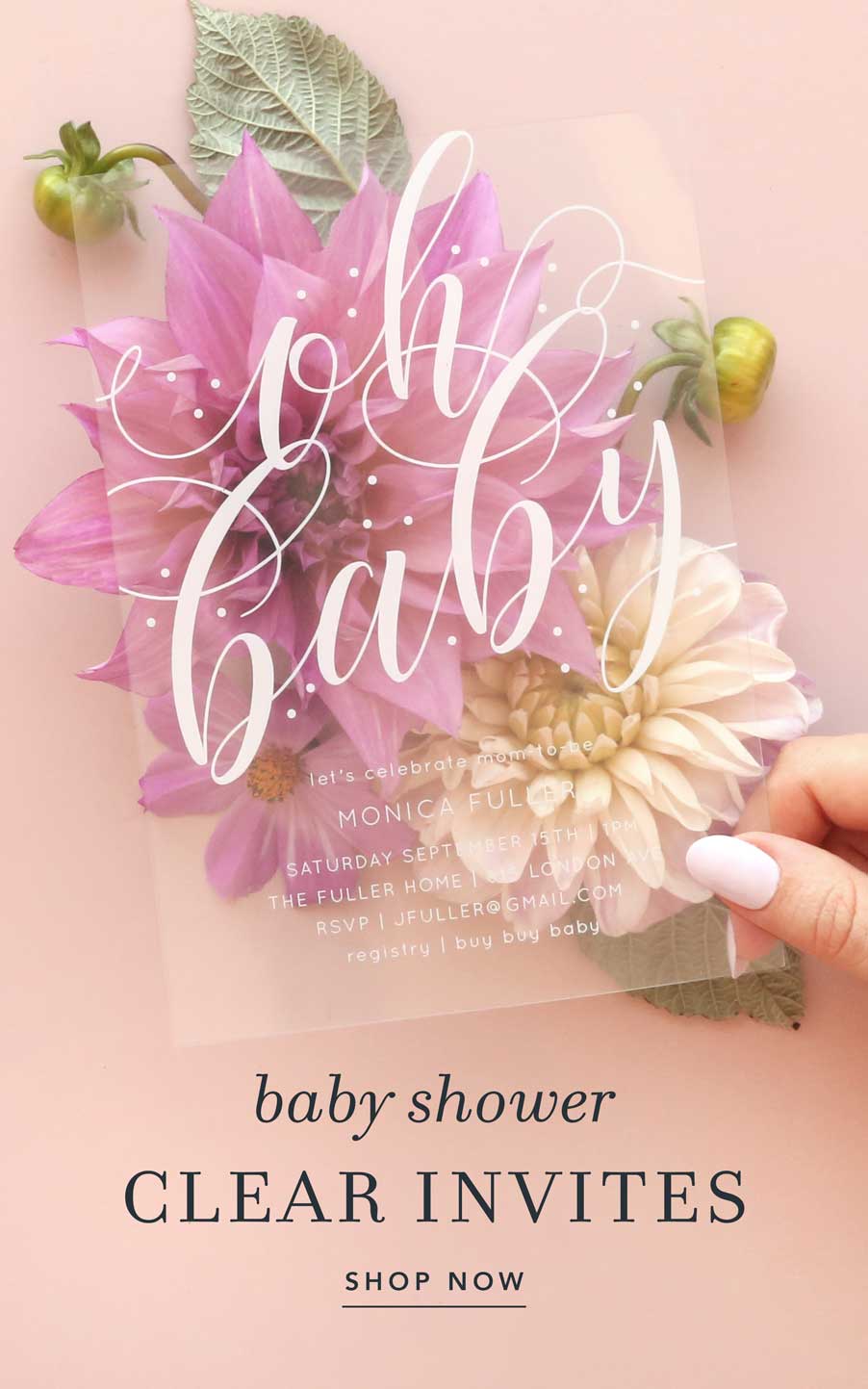 #6. Recipient Address Printing FREE!
Read that again. Seriously. Sit on it for a minute. Or two. Gone are the days of sitting and addressing envelopes for HOURS for a few nights in a row after baby goes to bed to get these sent out!
Gone are the days of these cards sitting on my counter for 2 weeks while I get this done. Gone are the days of having "Address Baby Announcements" on my to do list for a week until it's done.
For a busy parent, this is absolute JOY!
#7. Foil.
There are 3 foil colors……gold, silver and rose gold! You can choose flat or raised foil on all of the foil designs!