How to get your kids to eat more vegetables! And why it matters!
This post may contain affiliate links which means if you purchase using one of these links I may get a small commission, at no additional cost to you! Thank you for supporting this blog and my family!
I have always known that I should be feeding my kids more vegetables. Even before I really understood why. I just knew veggies were good for them. But I KNEW in my gut that I wasn't feeding them ENOUGH. I felt like the amount of veggies my kids needed would feel kind of obscene. And I was right.
PIN THIS TO YOUR HEALTHY KIDS BOARDS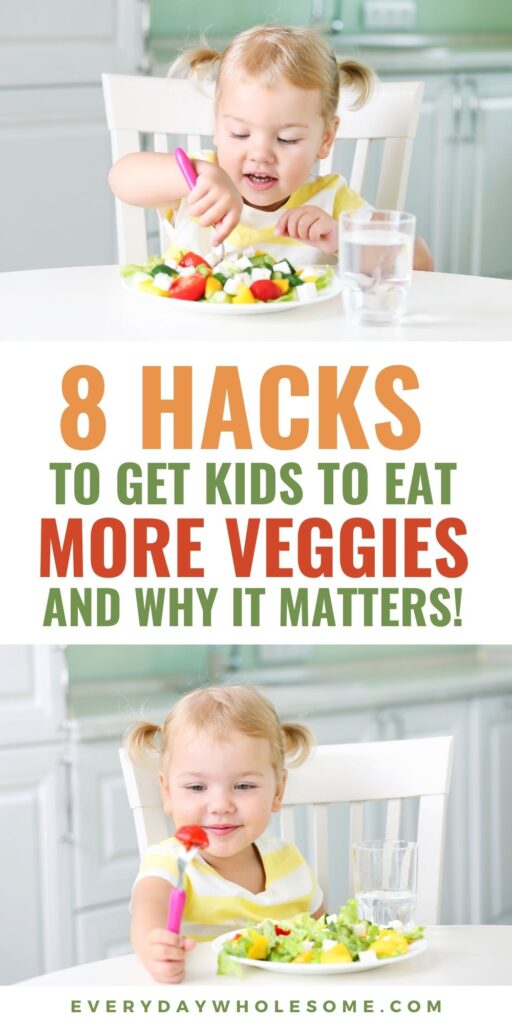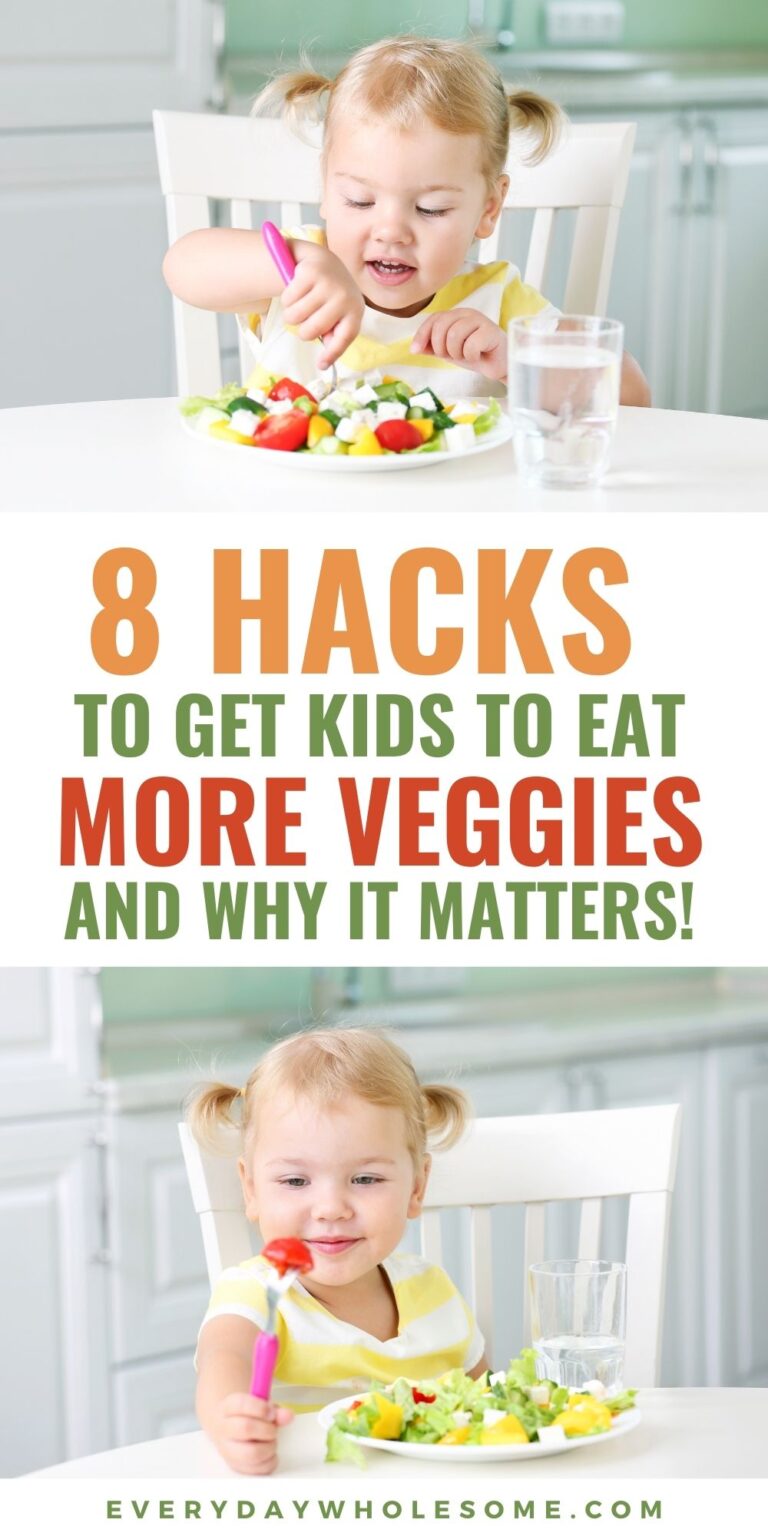 I just read this book. And wow! I was convicted. I was shocked. I was SO excited to have the actual concrete evidence and information on exactly what we need to be eating. And I was right. We are not eating enough veggies.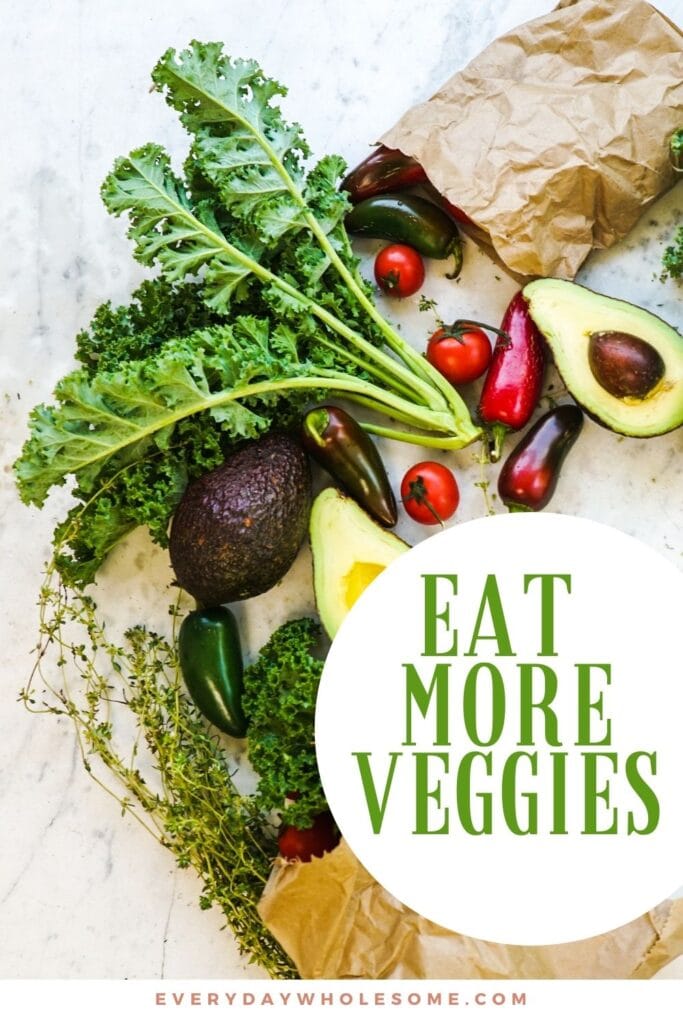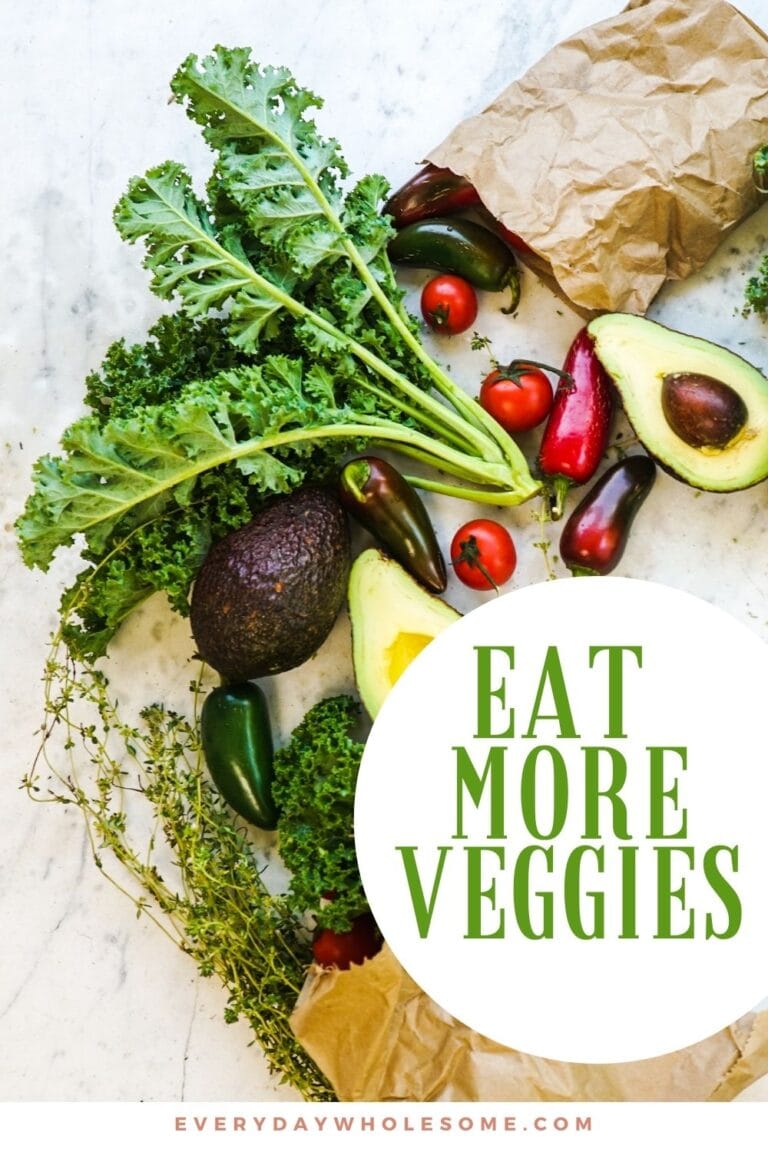 WHY WE MUST EAT MORE VEGGIES. IT'S LIFE OR DEATH.
It's life or death.
It's "quality of life" or death.
One of the main points in this best selling book is that disease begins at the cellular level. All diseases. Disease begins when we starve our cells of the nutrients they need. Nutrients in our food. We need to be eating WAY more veggies than we are. And also organ meats, etc. But this post is about veggies.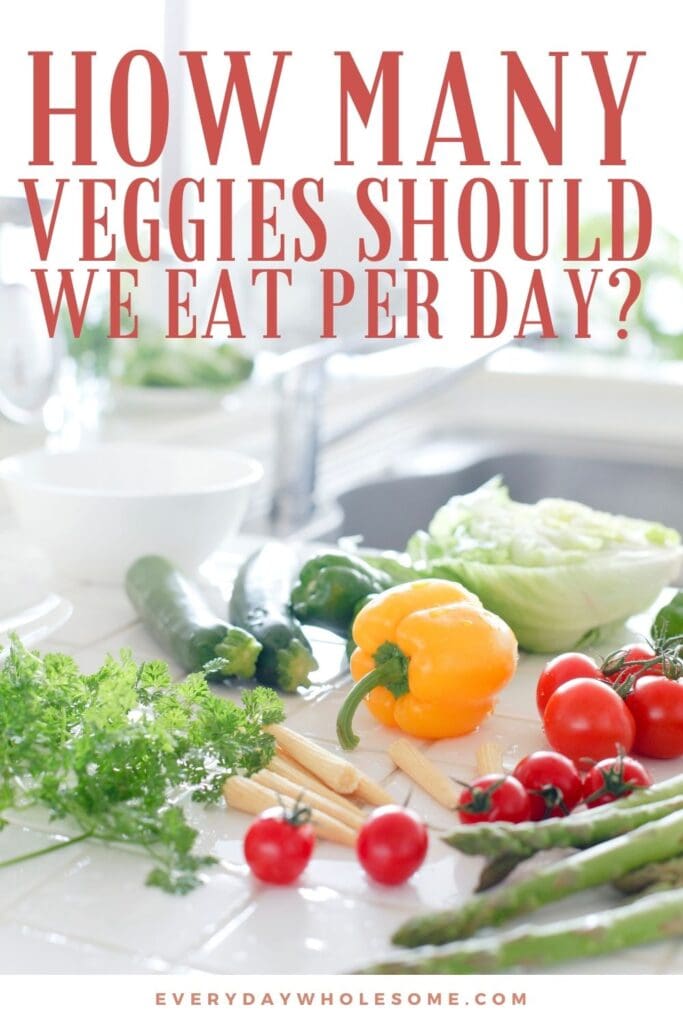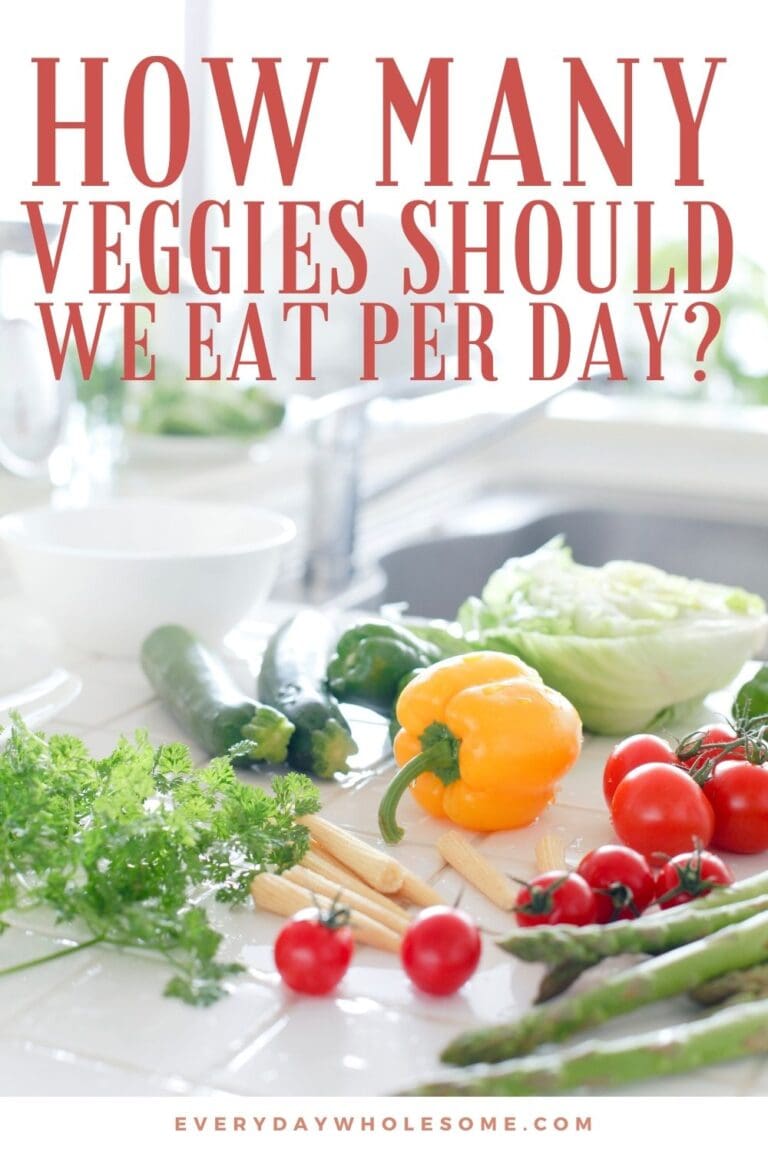 HOW MANY VEGETABLES SHOULD WE BE EATING?
The book I keep referencing says 2-3 platefuls in a day! Whoa! or 9 cups!
6 cups for petite women. 3 cups for children is a good guesstimate.
I usually divide that in half for kids.
And that is definitely a goal I am working on EVERY SINGLE DAY at my house. How are you doing on that goal? If you're not there yet, it's ok! Any improvement on the day before is progress! Keep up the hard work.
Read below where I tell a bit about how to make huge changes in kids diets. It's a process.
1-3 CUPS (ONE HEAPING PLATEFUL) OF LEAFY GREENS

kale, collards, spinach, lettuce
provide vitamin A, B, C & K

1-3 CUPS OF SULFUR-RICH VEGETABLES

cabbage, broccoli, cauliflower, onions, garlic, mushrooms, asparagus
antioxidants

1-3 CUPS OF COLORFUL VEGETABLES AND FRUITS (3 DIFFERENT COLORS PER DAY)

apples and bananas don't count! gasp!
berries, peaches, citrus, beets & carrots
full of antioxidants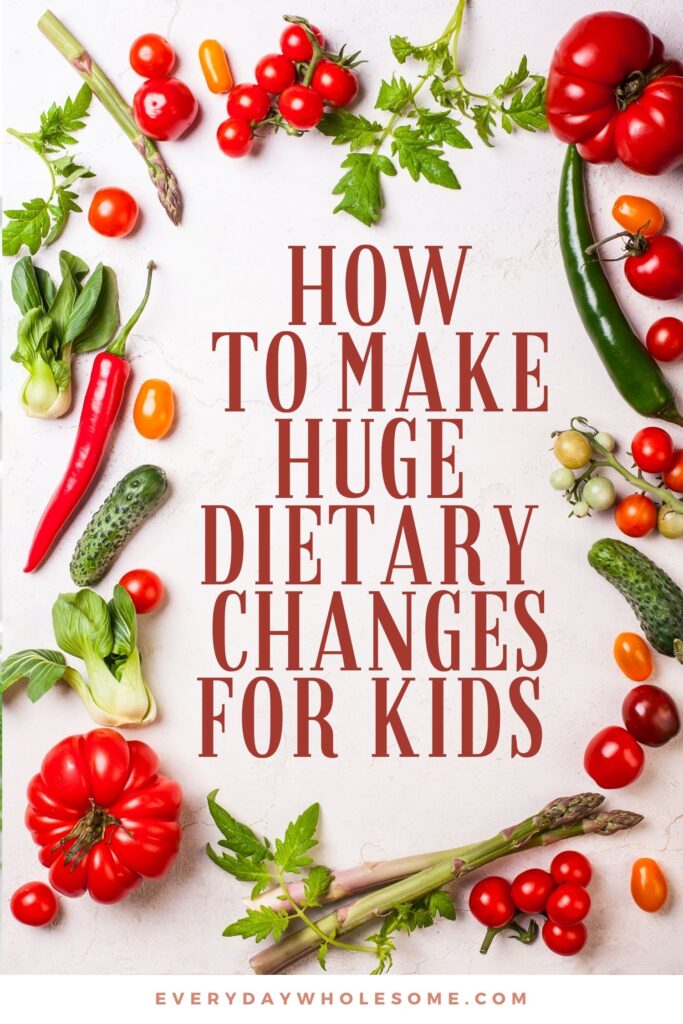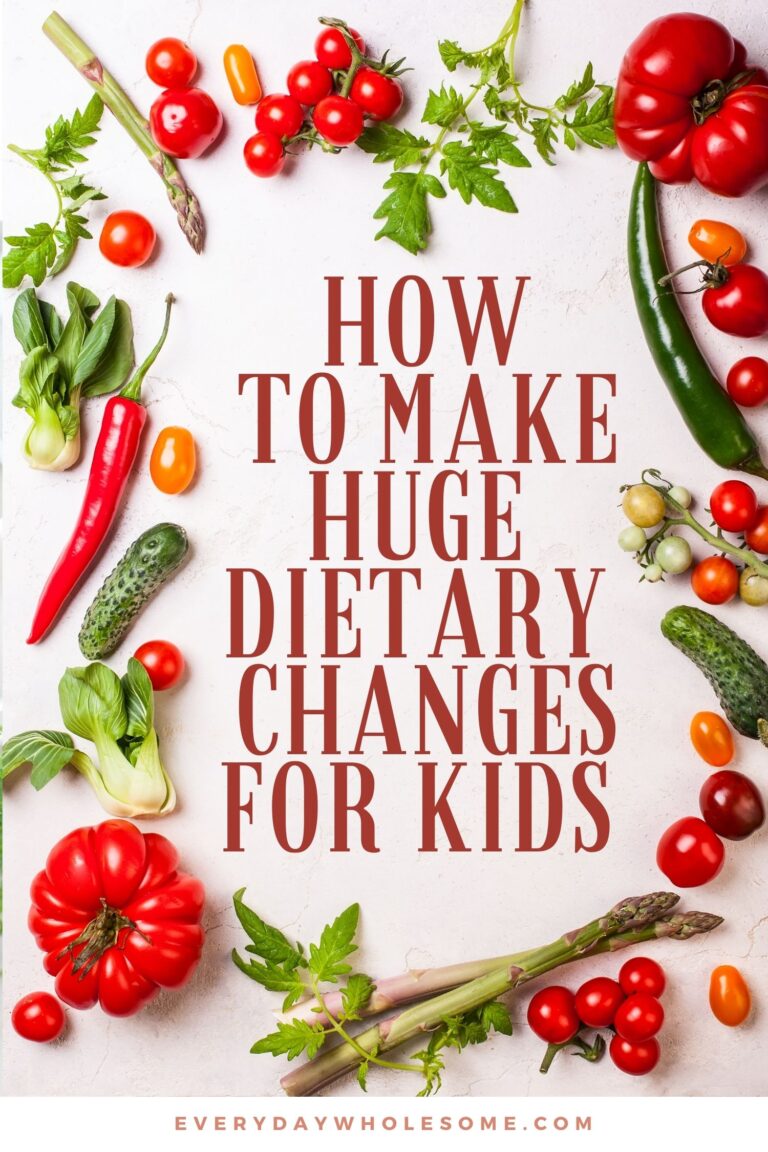 HOW TO MAKE HUGE DIETARY CHANGES FOR KIDS
This is a process. It took us almost a year to progress from a pretty healthy, more typical diet to all the way Paleo. No sugar. No gluten. No dairy. No nuts. Basically just fruit, veggies & protein.
Ease into it. Give your kids a break. They often forget about some of the bad stuff. Offer alternatives. Allow time to make the changes.
AND FIND THE FOODS THE LIKE. There will be foods in the list they like. Find them. And start there.
Then, start rotating and experimenting with new foods.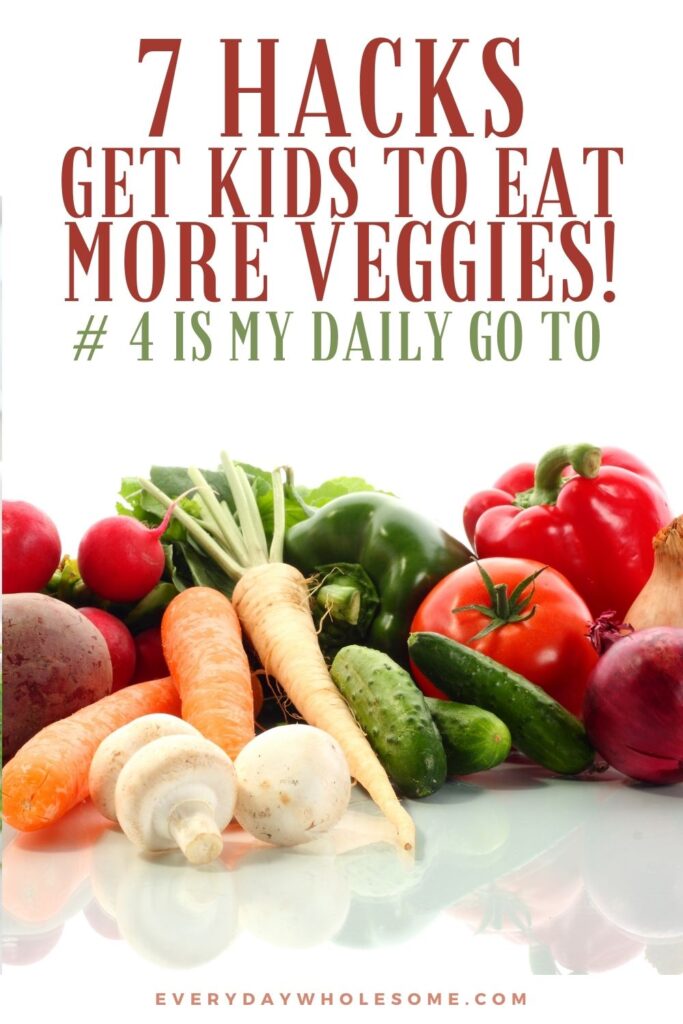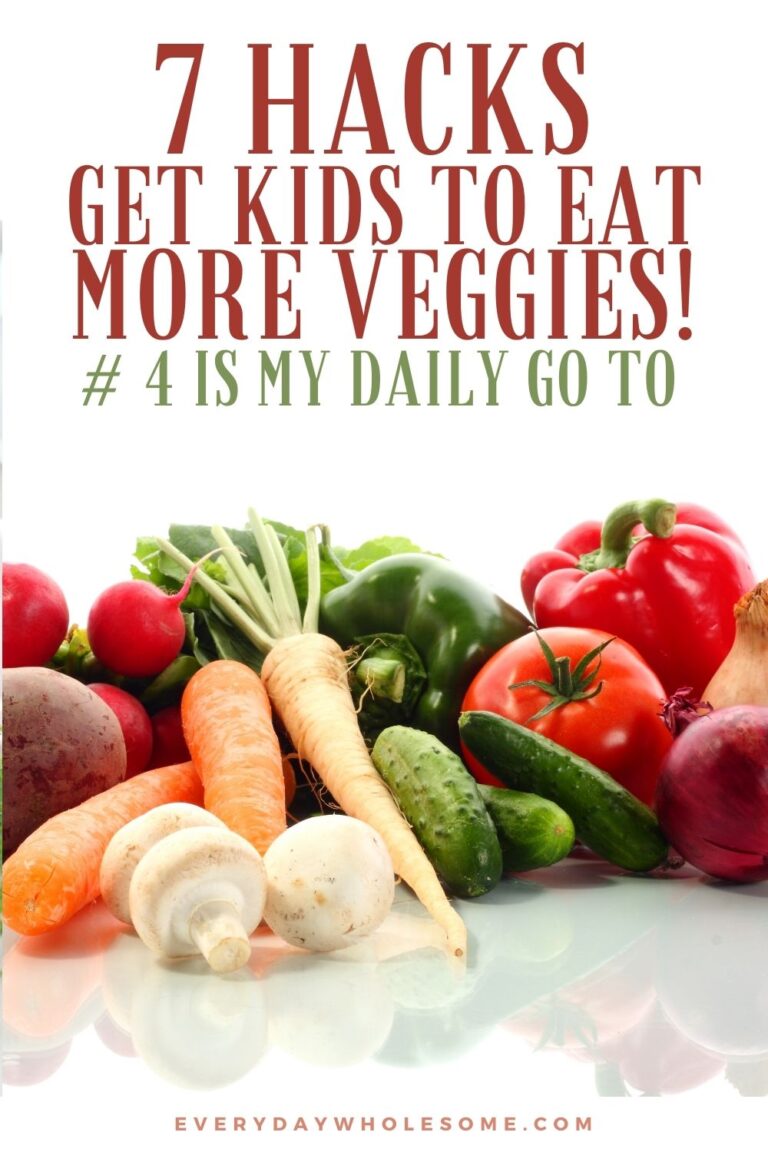 8 EAT MORE VEGGIES HACKS FOR KIDS!
#1. ADD BUTTER. AND HIMALAYAN SEA SALT.
We love grass fed butter. The more local the better. If you have a local farm or farmers market USE THEM! Ghee is even better. If you are vegan this tastes awesome! Add Himalayan salt also for flavor if desired.
Adding fat to your veggies adds flavor. Yum. But it also helps the body to absorb the nutrients. So bonus!
#2. SERVE VEGGIES BEFORE DINNER AS AN APPETIZER.
This is a huge tip! This one works really well! As you are making dinner. And as you have hungry people either bugging you for dinner, cooking with you or coming in and out wanting to know when dinner is done……give them veggies!
I make a big bowl of broccoli early and THEY EAT IT! My kids favorites are broccoli, asparagus and broccoli. Read on for kale chips also!
#3. MAKE FRESH JUICE.
I have a few posts here on the blog about juicing. I believe in it. It's easy. It's packed full of nutrients. Kids love it! It helps them to poop! More on that later also!
#4. GREEN SMOOTHIES. *** THIS ONE IS MY FAVORITE HACK!
I call mine green smoothies because the point of them is to add GREENS! My kids know that when it tastes too green they hand it back and I'll cover it up with something less….green.
THE EASIEST GREENS TO COVER UP….spinach.
MY GO TO? I usually buy salad mixes and add those. It adds variety. I put as many in as I can!
I have one kiddo who can't have spinach right now. I know…weird right. I'll chat about histamine intolerance and MCAS at some point. But for her, we use a lot of organic celery!
HOW TO MAKE A GREEN SMOOTHIE!
Add a "juice" or water. I love my homemade juice for this. Straight carrot is great! If you are buying juice from the store for this….look for 100% juice. NOT from concentrate. Try cranberry like this one or this one or pomegranate like this one or this one for extra nutrients.
Add frozen organic fruit. We love adding frozen organic cherries and berries. You can get creative and add all kinds of fruits in!
Add greens! We love spinach or spinach salad mix. Add organic celery. Add cabbage! Kale, arugula, & lettuce are hardest to hide from my experience.
Add protein powder if you want. Remember these all have additives so use at your own risk. If you are just starting out and easing into a healthier diet, a vanilla protein powder will go a LONG way in hiding the greens! And making it a yummy treat your kids will enjoy!
Add kefir or something fermented if you want! Get unsweetened. Organic. Like this one if you are buying or make it at home yourself!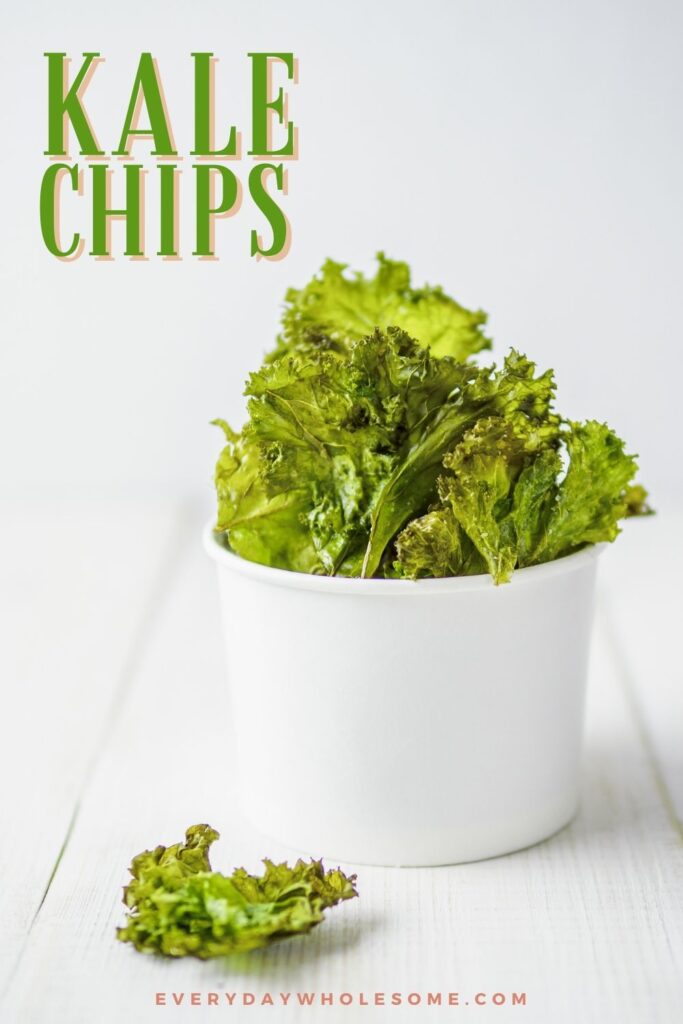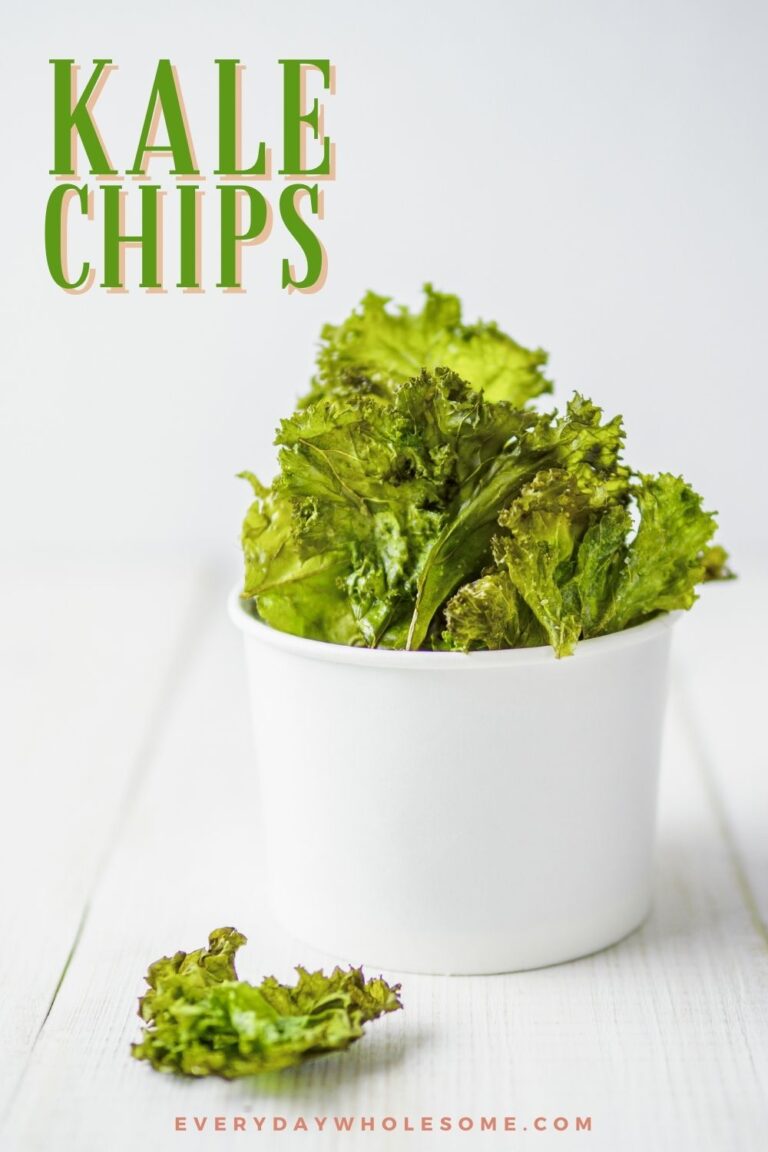 #5. KALE CHIPS.
They seriously do taste yummy. I didn't believe it. But it's true. My kids really love these.
HOW TO MAKE KALE CHIPS. 350 degrees. Stainless steal cookie sheet like this one. (not aluminum) with silicone baking mat. READ MORE ABOUT TOXIN FREE KITCHEN HERE. Lay kale like this on sheet. Add olive oil. Add Himalayan sea salt. Bake for 10-12 minutes until crispy but not burned.
#6. GREEN SMOOTHIE POPS AS TREATS AND SNACKS!
We take the leftovers of all of our smoothies and make smoothie pops. My kids would live on these if they could. And they are jam packed with goodness (AND GREENS!!!)
We have a variety of these in all different sizes and shapes. MAKE HEALTHY EATING AS FUN AS YOU CAN!
#7. HAVE FRUIT READY TO EAT AS A SNACK.
We have bowls of fresh fruit available all the time. We don't have fruit snacks. We don't have pre-packaged snacks. And we don't go hungry so I have these available all the time!
**SUMMERTIME TIP** We always have a cold watermelon or smoothie pops in the summertime for when the kids are playing outside, hot and tired and come in looking for a treat. Or if there are neighborhood kids in the yard, wet, hot, tired and wanting a treat. Watermelon is THE BEST! And because we don't eat the pre-packaged popsicles filled with dyes……I try to always have something as an alternative on hand!
#8. SERVE VEGGIES AS A SNACK.
If there is a time of day like 3:00, between lunch and dinner when your kids are often hungry…..don't ask. Just steam some broccoli. Add some butter and put it in front of them while they are doing their homework and they will eat it. If they don't….give it time. Make it more normal that this is what we eat instead of whatever they have been eating. Give it time.
DID THAT HELP? DID I FORGET ANYTHING?
What did I forget!? Tell me! I can't wait to learn from you!