100 Vase Decorating Ideas as Home Decor
Check out these 100 Best Vase Decorating Ideas for your Modern Farmhouse & Rustic Home Decor. Use as inspiration for your next decorative DIY or craft projects or you can get these vase ideas for your living room, wedding, bedroom, dining room. There are white, wood, neutral, colorful, glass, ceramic, tall, short, large, small, floor, table, painted, handmade, personalized vases. Some double as pots and, flower pots, pitchers. Many work for kitchen or bathroom counters, islands, table centerpieces.
This post may contain affiliate links which means if you purchase from these links I might receive a small commission at no extra expense to you! Thank you for supporting our family and this blog!
PIN TO YOUR HOME DECOR BOARD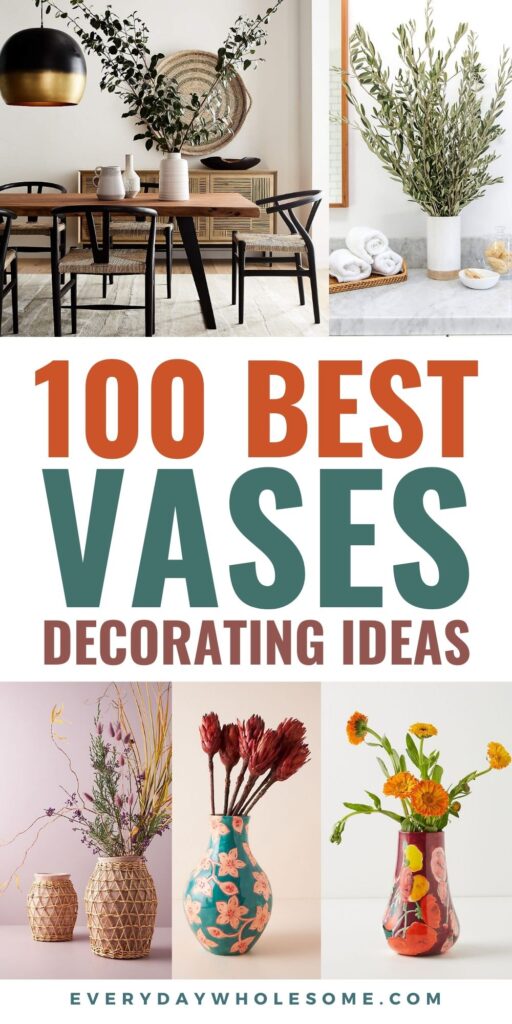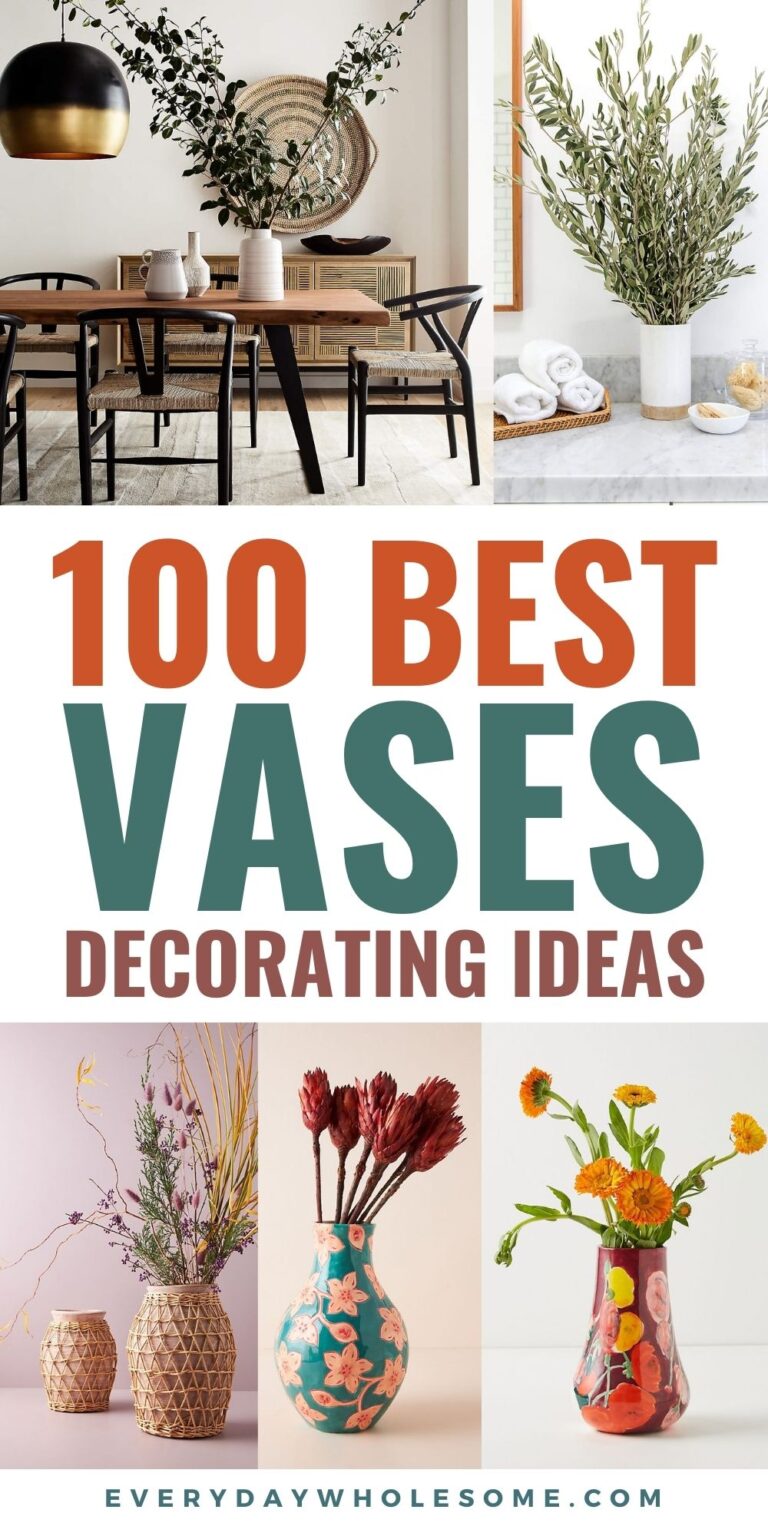 100 Best Vase Decorating Ideas for DIY, Living Room, Bathroom, Bedroom, Kitchen