ONE INGREDIENT BANANA ICE CREAM RECIPE
This is my healthy banana ice cream recipe that only includes one ingredient….bananas. It's a great way to use older bananas rather than throwing them away or using them for sugary baked goods. It's also a great treat for sick kids or on a hot day, versus sugary popsicles.
Ice cream for breakfast, kids??!! Sure!!
I love this ice cream. I love it for an after-dinner treat. I love it for breakfast. I love it for a sick kid with a sore throat. I love it for a summer treat. I love it for bathtime. I just love this "ice cream."
PREP AHEAD OF TIME.
I buy extra bananas and if/when we don't eat them all, I freeze them when they're almost overripe. I peel them and cut them into one-inch slices in ziplock bags labeled…BANANAS.
HOW TO MAKE BANANA ICE CREAM.
I try to make these batches at one time because it's kind of loud and takes some time. So, I make it all at once and freeze big batches in these small mason jars. I use my Cuisinart food processor or my Ninja small food processor (I did not have good luck with my large blender….my Vitamix blender and my Ninja blender both did just ok) and I put the small frozen slices in there and I let it run. At first, it's pretty loud!!! Every few minutes, I stop it and I mix it up a bit with a spatula. Then I let it run some more. Stop and stir. Mix until it's the perfect consistency. It's kind of like nut butter…. just keep mixing. All of a sudden it reaches the PERFECT consistency!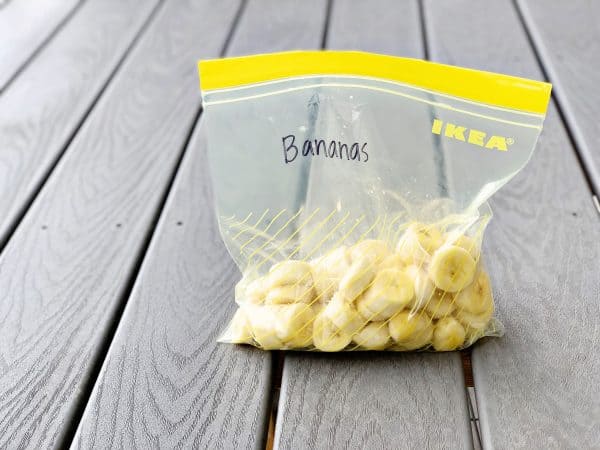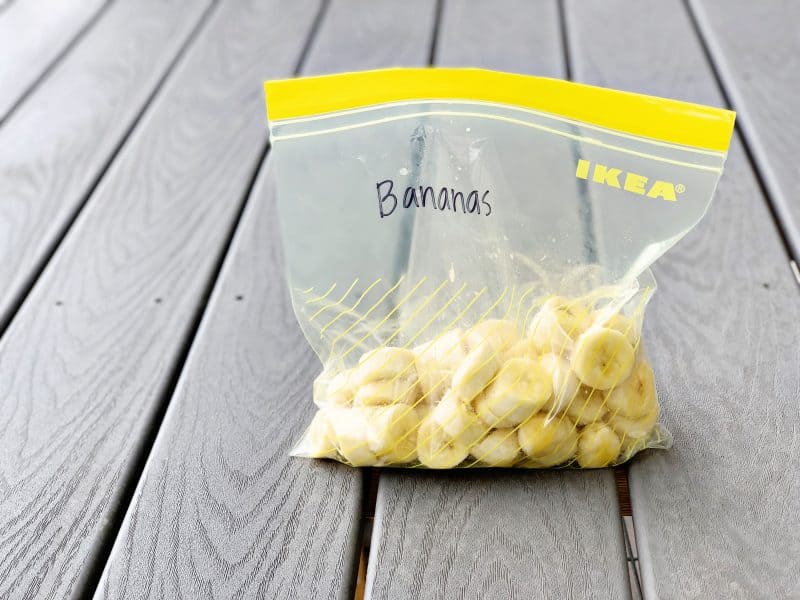 HOW TO FREEZE PRE-MADE ICE CREAM.
I like to use these small mason jars and I find that as long as I don't let it melt too much, it freezes beautifully! It's JUST RIGHT when we pull it out of the freezer to eat it every time!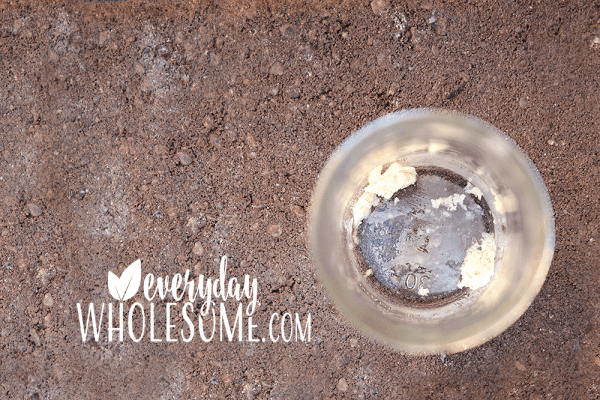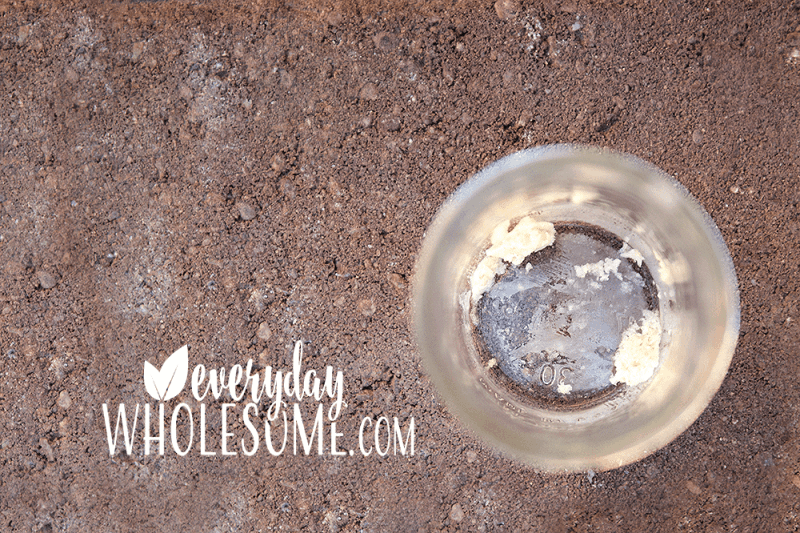 HEALTHY SUBSTITUTE
Use this healthy, one ingredient, no sugar added banana ice cream soft serve as a substitute for….
sugary popsicles on sick days
sweet treat desserts
ice cream and soft serve
PIN TO YOUR HEALTHY RECIPE BOARDS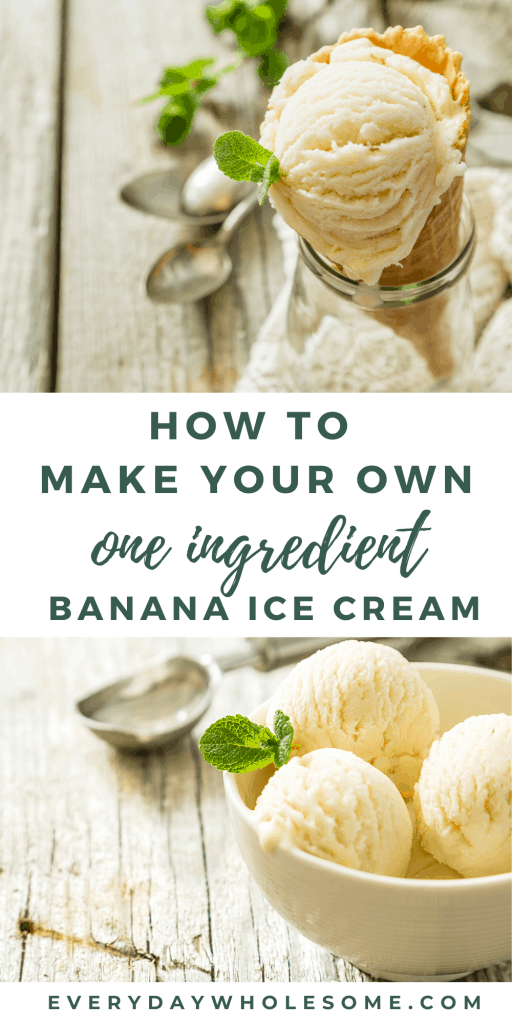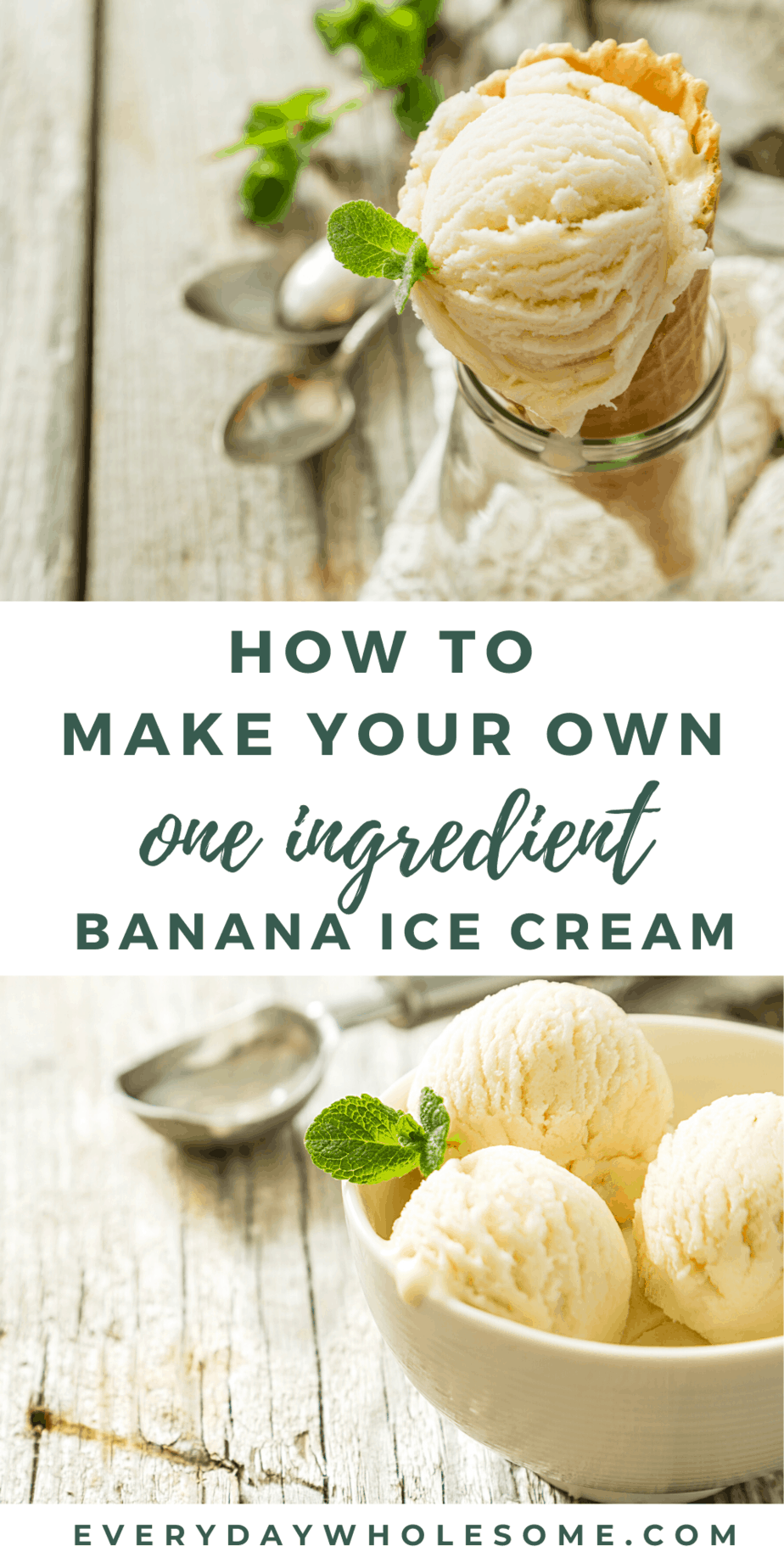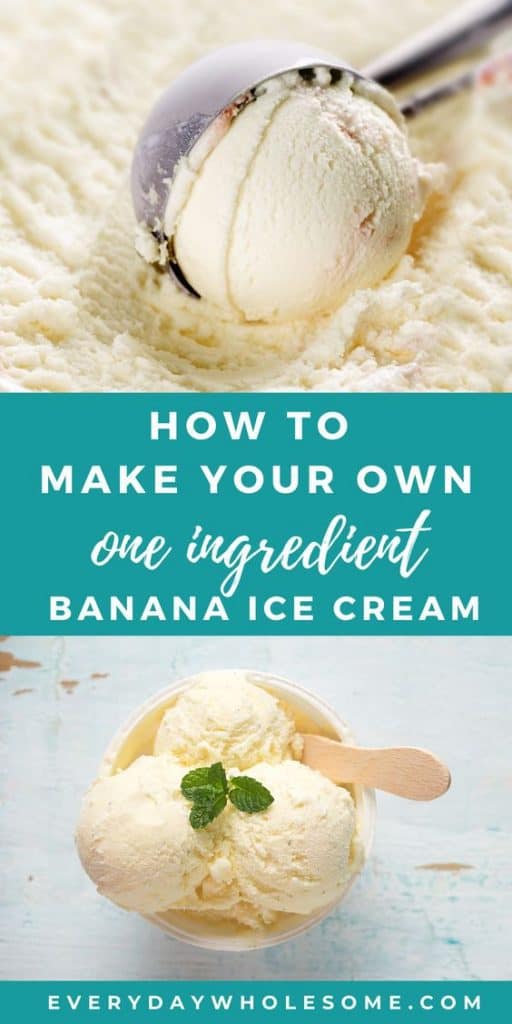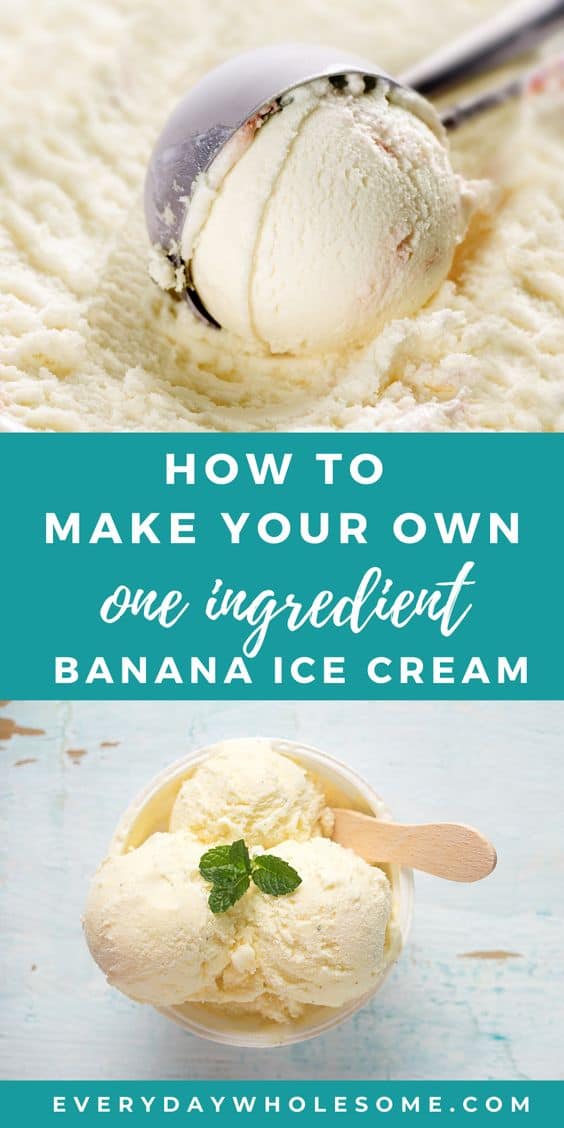 FREE DOWNLOAD!