10 Best Classic Peanut Butter Cookie Recipes of All Time
These are my favorite classic peanut butter cookie recipes that you need to try in your life and have in your recipe box. Some are classics. Others are flourless which we love as we have gone gluten-free again. I added some recipes here that add a twist to the classic original peanut butter cookie with things like chocolate, chocolate chips, Reese's Pieces, and oatmeal. And, because I was afraid you might get bored, there are two that are technically cookie bars and not cookies.
PIN THIS TO YOUR PEANUT BUTTER COOKIE BOARD ON PINTEREST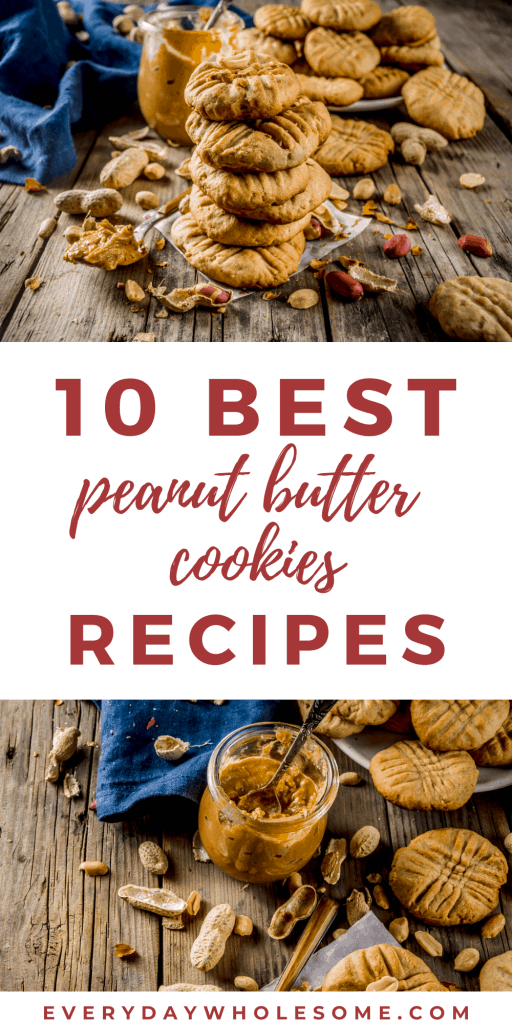 10 BEST PEANUT BUTTER COOKIE RECIPES
This is my recipe so I'm biased but we LOVE these in our family. There's only 4 ingredients and we love to make these. We also love that they are gluten free.
Who doesn't love a classic, chewy peanut butter cookie?! These are perfection. And are you like me where you assume that if there's some peanut butter in there it's slightly healthy, right?
You had me at Disney!!! Disney food is my favorite. I still dream about the Risoto I had at Disney World. I will NOT go back to Disney unless we can afford to do all the things we want to do while there and live it up….including eating all the Disney food! It's so fab!
Oatmeal cookies are a favorite for me. I just love them. One of my very favorite recipes of all time has peanut butter and oatmeal and you can find it here.
Add chocolate to anything and it's better, right? Chocolate & peanut butter is a timeless pair and just needs to be eating together!
Seriously, do these peanut butter sheet cake/cookie bars not look delightful?! And I don't know about you, but I have very fond memories of my school lunch junk lunches that were so terrible for me. I loved all the junk food I ate as a child, including my school lunches!
I love the combinations of peanut butter chips and chocolate chips and oatmeal and peanut butter in this recipe. I know….it's not really a cookie but I was afraid you might get bored of all the cookies. So I t
I love Reese's Pieces! Who wouldn't love chocolate, peanut butter and tons of sugar in a candy that's thrown into a fabulous recipe with peanut butter and tons of sugar? Yuuum!!! I never said it was good for you….just that it makes a great treat!
These are too gorgeous and delightful not to pass on. Those gooey chocolate chips look amazing. I can taste them on my screen!!!
These photos make these cookies irresistible. And they are flourless so I had to click and save this one for future as we are gluten-free again and always looking for fun treats!
PIN TO YOUR BEST COOKIE BOARD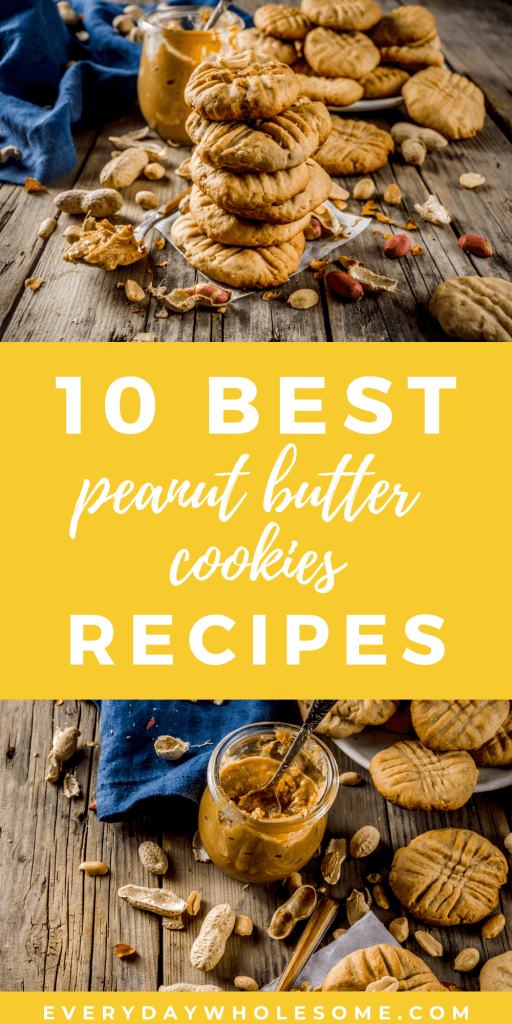 GET YOUR FREEBIE DOWNLOAD