Flourless Peanut Butter Cookies
These flourless peanut butter cookies are also called blossoms. They are an easy peanut butter cookie recipe and they are gluten-free as long as the ingredients you choose are gluten-free. These are so simple. so easy. and so tasty!
IS PEANUT BUTTER GLUTEN FREE?
There are sometimes small amounts of gluten everywhere. Manufacturers are not equal in the care they take to keep gluten away from different foods. Ideally, you would think that peanut butter is just peanuts. This is not always the case. Also, read the labels to see how much sugar and other junk is added to your peanut butter. I think these cookies are great without any more sugar. You can decide!
FLOURLESS PEANUT BUTTER BLOSSOM RECIPE
INGREDIENTS
2 cups peanut butter (I use a whole 16 oz jar of Natural Smuckers Creamy b/c it's easy)
2 cups brown sugar
2 eggs
2t vanilla
bag of chocolates
This post may contain affiliate links, which means if you purchase a product using one of these links it will help support this blog, at no cost to you. Thank you for supporting this blog!
DIRECTIONS
Mix peanut butter, brown sugar, eggs & vanilla.
Form into 1 inch balls. I like to measure out 1 Tablespoon of dough per ball.
Put on a baking sheet a few inches apart.
Bake 375 for 9 minutes. Personally I like soft cookies so my sweet spot on my oven is to bake for 350 convect for 7 minutes.
Once baked and warm, smoosh one chocolate into the middle of each warm cookie.
Eat while warm.
This recipe yields approximately 50 cookies.
If you're looking to make these even healthier, find chocolate at your local health food store or on Amazon that is both free trade and organic. Read here. But I read that Hershey went GMO free this year so good for them. Baby steps.
This recipe came from a friend. It was in her head. It's fast and easy to make and memorize. Forgive me. I do not know who on the www to give credit for this recipe!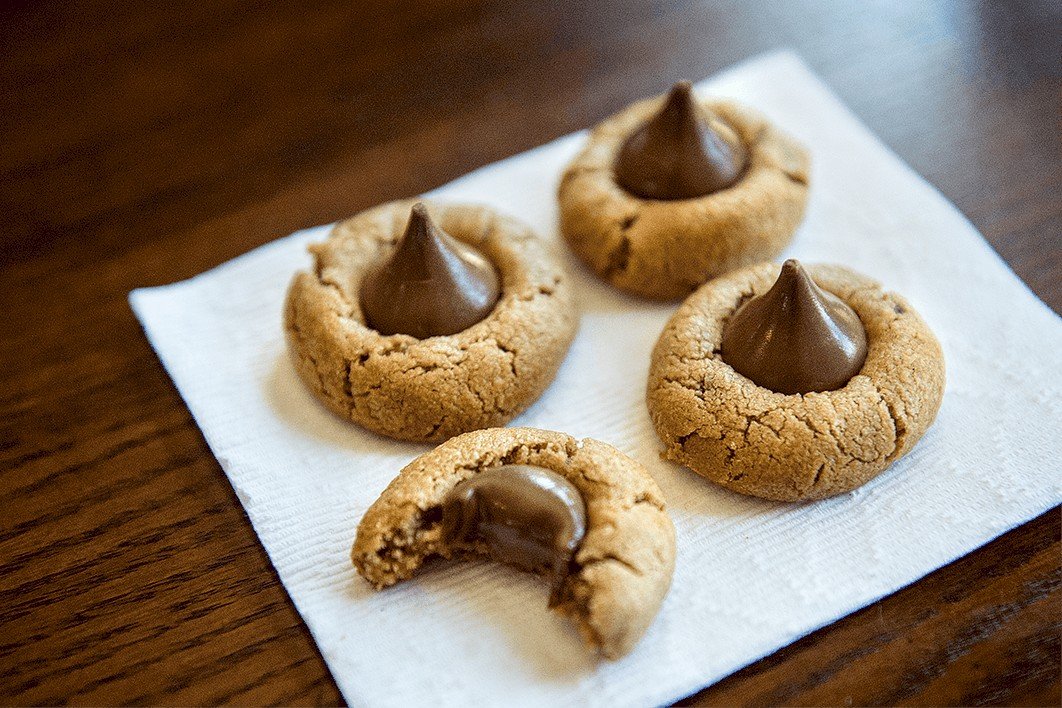 [This content has been modified from an article that originally appeared on FIToriBlog on June 27, 2016]
PIN IT ON PINTEREST….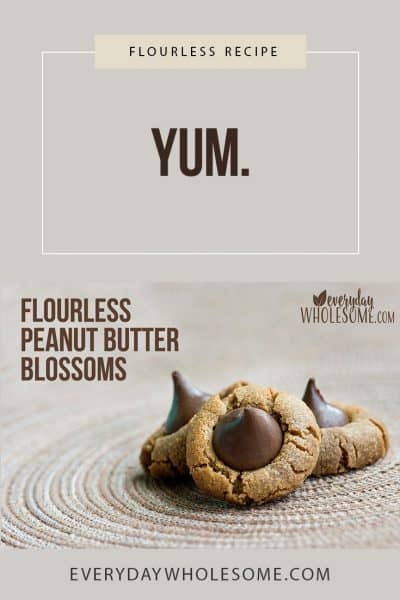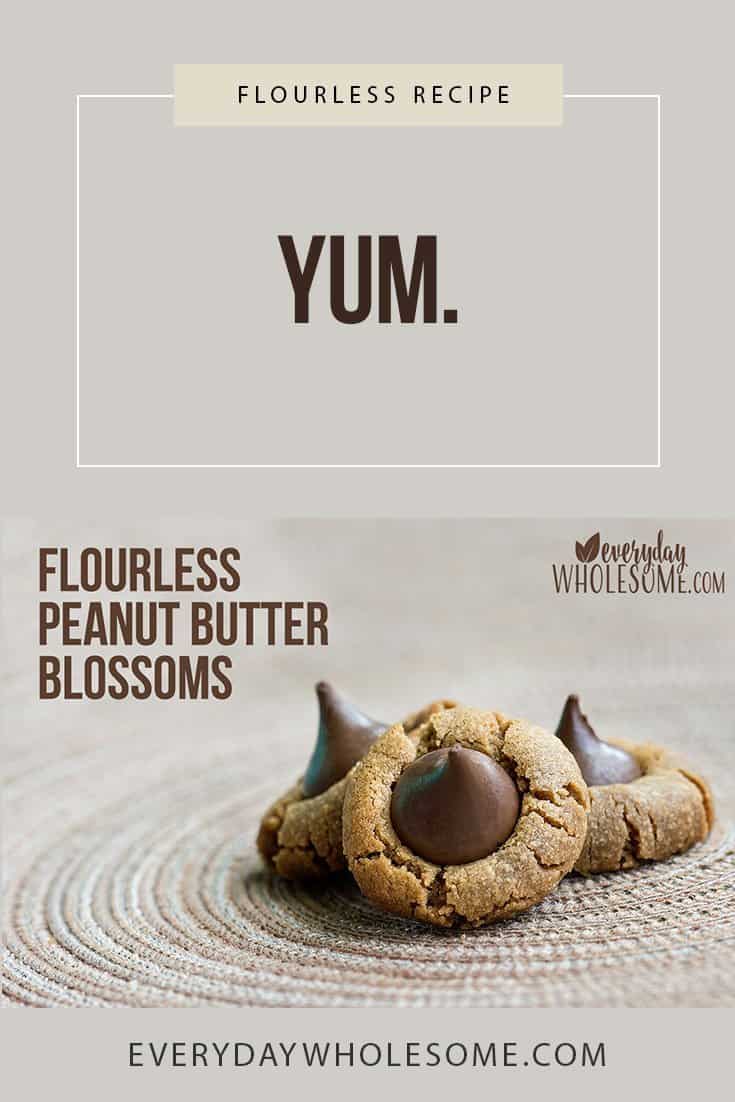 PIN THIS TO YOUR COOKIE BOARD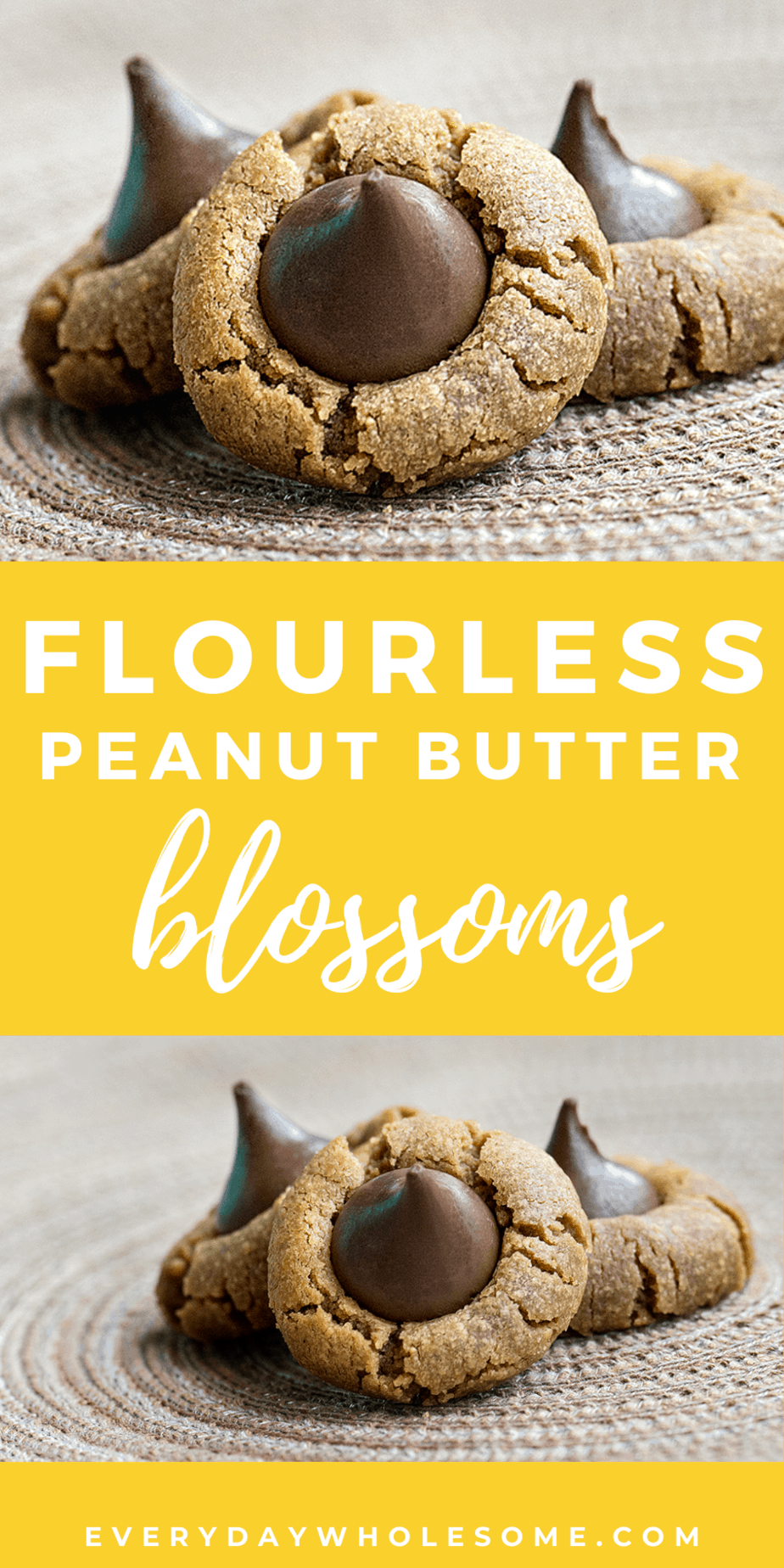 FREE DOWNLOAD!