How to make your own DIY Homemade Natural Nontoxic Deodorant Recipe
This is my DIY Homemade Natural Deodorant Recipe Post where I show you how to make your own DIY homemade deodorant.
This post may contain affiliate links, which means if you purchase a product using one of these links it will help support this blog, at no cost to you. Thank you for supporting this blog!
ALUMINUM IN DEODORANT. WHY YOU HAVE TO STOP USING YOUR DEODORANT NOW!
Read more on my favorite deodorant website here…
Love Primally Pure after reading that? I know I do. Browse their deodorants here. Read on for our favorite scents.
ARE CRYSTAL DEODORANTS ANY SAFER?
In my quest for a safe deodorant, I looked into crystal deodorants. I found that the ingredients still included the word "alum" or "aluminum" which made me curious. I found this article by Dr. Mercola on aluminum in crystal deodorants. There are more articles out there that point to questions about the ingredients. So, I moved on to the next option.
FACEBOOK LIVE VIDEO OF MAKING DIY DEODORANT
MY FAVORITE DEODORANT TO MAKE – NATURAL HOMEMADE DEODORANT
I love this recipe. I've been using it for years!

DIY NATURAL HOMEMADE DEODORANT MAKING TIPS.
THE RECIPE CHANGES WITH THE SEASON. Every single time I make this recipe, I tweak it. I think it has to do with the air temperature for the season and sometimes for the room it is stored. I almost always add more coconut oil. I like mine pretty creamy but not runny. I don't want it to "melt" until I smear it on my pits. 🙂 I make it, look at it, smear it, try it. I add more of this and more of that until it's just the right consistency. Then when it's just right I put it in the jar!
ONCE IT'S RIGHT, MAKE AHEAD IN BULK. I make a BUNCH at a time so I don't have to make it often. This is my secret to all homemade products. Just like buying in bulk at Costco [I love Costco!] I make my homemade recipes in bulk (if they'll "keep") and store a refill jar in my laundry room so I can refill my jars when needed. This means I only have to do this every few months…twice a year if I'm lucky and makes the process of homemaking products much less time consuming. [I do this with my foaming hand sanitizer, laundry detergent, laundry fabric softener, etc. These recipes will be on the blog soon.]
USE OLD DEODORANT CONTAINERS YOU LOVE AND FILL THEM. I now use my old containers and refill them with my favorite DIY deodorant recipe below. I love this! No more messy fingers!
My recipe below is adapted from The Prairie Homestead Natural Coconut Oil Deodorant Recipe. It's basically different every time but I start with the framework below.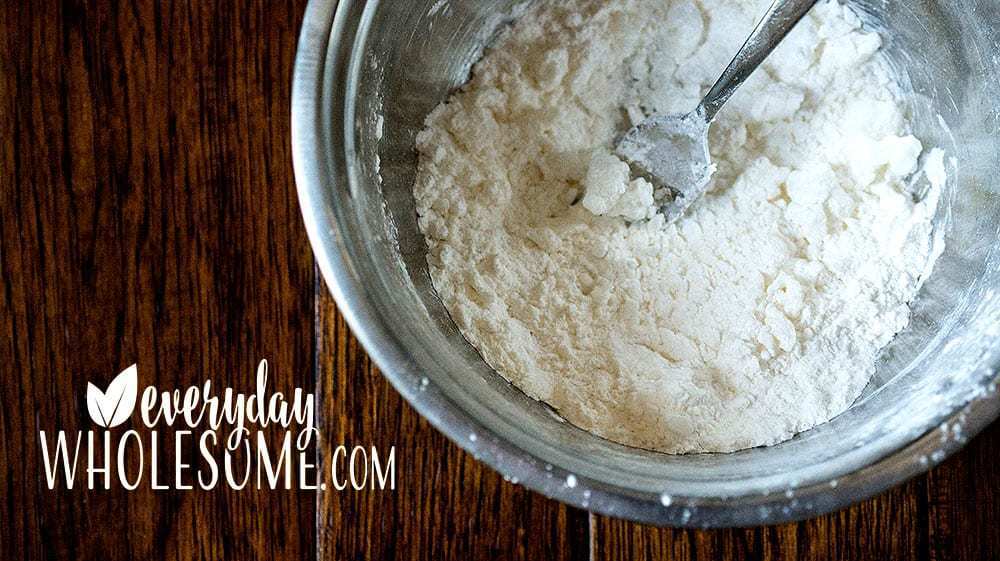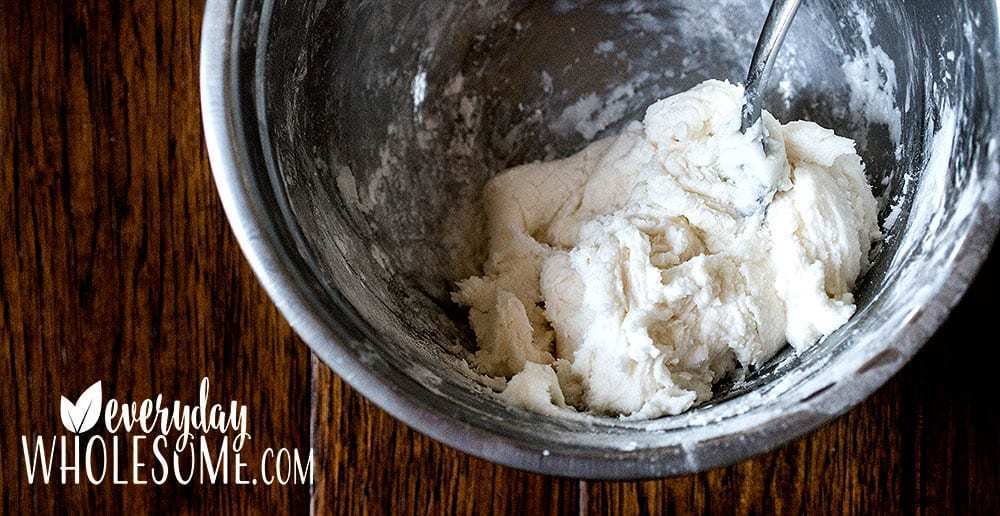 DIY NATURAL HOMEMADE DEODORANT RECIPE
INGREDIENTS
DIRECTIONS
Mix baking soda, corn starch, and arrowroot powder in a bowl.
Mix in coconut oil with a pastry blender or fork. I continue adding coconut oil until it's the consistency I want. Then when I add too much coconut oil on accident [oops!] I start adding the dry ingredients again until it's just right. The consistency depends on the temperature of your home and how soft you like it!
Add essential oils.- I prefer Geranium, Lavender or Tea Tree or a combination.

Lately I've discovered that if I add a ton of oils, when I sweat the deodorant almost acts like a perfume. I smell fabulous! Try it and let me know!
My favorite perfume oil is Whisper by DoTerra.

Put in a container.
UPDATE: I just discovered that THE BEAUTYCOUNTER DEODORANT CONTAINERS BELOW WORK REALLY WELL TO PUT MY HOMEMADE DEODORANT IN WHEN THEY'RE EMPTY!

MY NEW FAVORITE NATURAL DEODORANT TO PURCHASE
People rave about this deodorant!!!! . So I tried it and I do love love love it.
I HAVE A CONFESSION. I like it better than the homemade recipe in this post! Gasp!
I seriously can't believe I like it more. I truly have always come back to my OWN recipe. Always. I have tried Native Deodorant and it's ok. My husband loves the Native Sensitive (because baking soda bothers his pits!) And I've also loved these in the past…. this one for my husband and this one for my daughter and I decided to give them as gifts to some ladies in my lifea few years ago before beautycounter came out with theirs!
I also don't wear perfumes anymore because they are full of chemicals/fragrance so I make my own personal fragrance with essential oils. I have a recipe for homemade signature scent to share soon but I love these deodorants because they smell so nice it's almost like I'm wearing a perfume. Doesn't get any better than that, does it?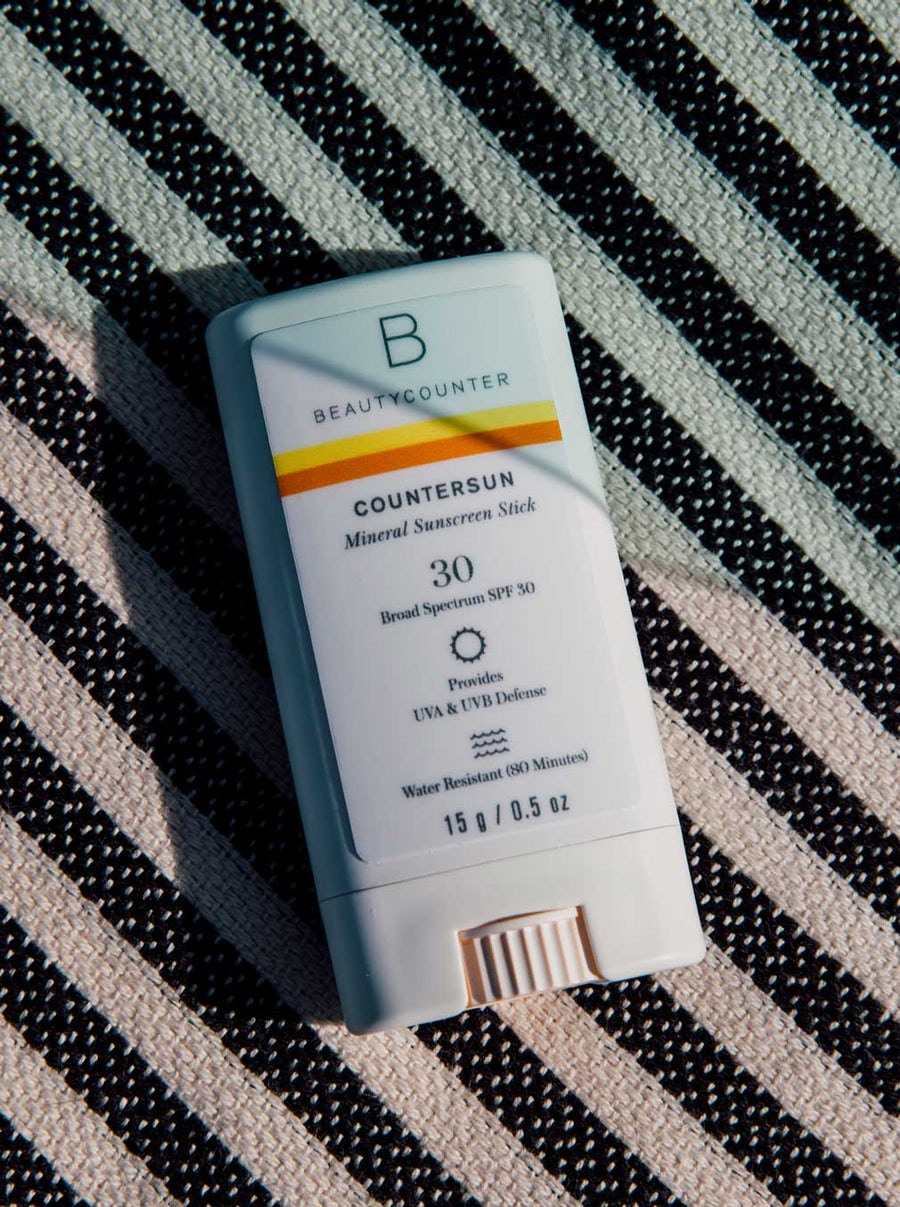 IF YOU BUY THIS DEODORANT……
If you decide to get this deodorant, you MUST get the SAFE SUNSCREEN ALSO!!! I have a safe sunscreen stick in my purse, car, beach bag and stroller! It's a must to have SAFE SUNSCREEN on your nontoxic journey!
BEST KIDS DEODORANT
I love this DIY homemade deodorant for my kids. I fill up old deodorant containers for mine and LET THEM HELP MAKE IT AND DECIDE ON A SCENT! That part is huge! If they get to pick their essential oil scent they will love to be involved in the process and love it so much more!
PIN THIS TO YOUR DIY BOARDS ON PINTEREST
HOW TO REUSE BEAUTYCOUNTER CONTAINERS.
Wind the container all the way up to the top.
Use a small spatula and fill the deodorant to the top.
Wind the container down a bit.
Use a small spatial and fill the deodorant to the top with another scoop of homemade deodorant.
Wind the container down a bit more.
Use a small spatial and fill the deodorant to the top with another scoop of homemade deodorant.
Repeat until you can't wind the container down anymore.
THE BACKSTORY BEHIND THIS RECIPE.
Once I discovered the dangers of deodorant and antiperspirant [you can google this and find TONS of info on cancers and Alzheimer's Disease], I began my quest to find the perfect natural deodorant. I was looking for a safe deodorant that could keep the stink away and a bonus would be if I could stay dry! I researched, googled, and asked around. I tried every recommendation that I received. I must have tried 20 different types and made 5 or more recipes. All failed. Until…..
I found ONE deodorant that ACTUALLY WORKED!!! It was a random recommendation in a Norwex Party as I complained about stink and sweat and toxins. The first one I tried that actually worked was called The Last Deodorant You'll Ever Use and the acronym is "Told You" which is really cute. You can read their story here. Their ingredient list is short and recognizable. Organic coconut oil, pure baking soda, organic arrowroot, organic shea butter, organic beeswax, organic tea tree oil. After I tried this deodorant, I loved it. And, a bonus…it came with a cute travel tin! I tried to replicate this deodorant and the recipe below is what I found and tweaked with similar ingredients and it's my new favorite.
UPDATE: This was years ago….years & years ago. There is another deodorant out now that was not out then. I love love love love it and I'm gifting it to everyone I know (boys and girls). This is my new favorite deodorant to purchase!
SHOP THIS POST
Shop this Post - Deodorant
If you are sensitive to baking soda
My daughter's favorite deodorant
PIN IT ON PINTEREST….