How to make coffee at home like a barista
Find out my advice on how to brew the best coffee at home like a barista. Want to save money? Or just can't get out due to a global pandemic and all the Starbuck's coffee shops are closed? These are all the tips I have learned along the way.
#1. GET A GREAT COFFEE OR ESPRESSO MACHINE.
IF YOU WANT A DUMMIE PROOF COFEFE OR ESPRESSO MACHINE GET THIS ONE.
I made the mistake of getting this espresso maker when I wanted a little more control over my coffee. It took me 2 years to figure out that it wasn't me…it was the foamer that was keeping me from getting the results I wanted. I didn't like a lot of foam and it had an automatic foamer. I tried and I tried. I asked expert baristas. I watched videos. It was impossible NOT to get foam. Oops.
IF YOU WANT MORE CONTROL OVER YOUR COFFEE, TRY A MACHINE LIKE THIS ONE.
This was the next machine I got. My first machine broke. I loved this machine. I used it everyday until life got too busy. I started buying Starbucks coffee already in the bottle. It was FILLED with sugar. Back to the coffee maker….I loved that espresso machine. I sold it after I moved it twice and didn't use it for a year and a half or two years. I loved it while the era lasted. I would recommend that brand to anyone.
TOXIN-FREE COFFEE TIPS.
#1. TOXINS ON COFFEE There is so much new info out about this. I don't drink coffee anymore so I don't have a brand I can recommend right now. I know you have to look out for toxins, mycotoxins, and mold in your coffee sourcing. If you have a good coffee source, will you let me know and send me your research. I would love to learn more to share with others!
#2. TOXINS & EXTRA SUGAR IN SYRUP Sugar is bad. Read about how I kicked my sugar habit after 35 years or so here. Also, many of the common syrup brands we know and are common are full of artificial ingredients that are not good to consume daily.
#3. CHOOSE YOUR MILK WISELY We know dairy can be inflammatory and full of bad stuff. Choose wisely.
WHY I DON'T DRINK COFFEE MUCH ANYMORE.
Once I got rid of my sugar cravings, balanced my body and my gut my cravings changed. I no longer craved coffee. For the first time ever in my adult life.
THINGS I'VE NOTICED SINCE I QUIT DRINKING COFFEE
#1. My teeth are whiter without coffee staining my teeth.
Coffee stains teeth. It just does. And I always kind of thought about that as I was drinking a cup of coffee. And brushing my teeth at night. And so glad this isn't an issue anymore.
#2. I am consuming a LOT less sugar.
Sugar is bad. I finally kicked my sugar cravings!!!! Wooohoo!!! Find out how I did it in my article here.
#3. I am consuming a lot less milk.
I never really liked switching my coffee or espresso to almond milk or another dairy free alternative. I prefer whole cow's milk so I'd really rather not drink any coffee at all than have it without milk! And I know dairy is inflammatory so I don't miss it.
#2. Less ups and downs throughout the day.
I drink a more natural caffeine now so I have less of the ups and down spikes I used to have when I drank coffee.
WHAT DO I DRINK INSTEAD OF COFFEE NOW
You can click the link below and find out more about what I drink now instead of coffee and how I balanced my blood sugar, lost my sugar cravings and helped to crave the right things.
TIPS ON HOW TO BREW THE BEST COFFEE AT HOME
PIN THIS TO YOUR FAVORITE FOODIE OR DRINKS BOARD ON PINTEREST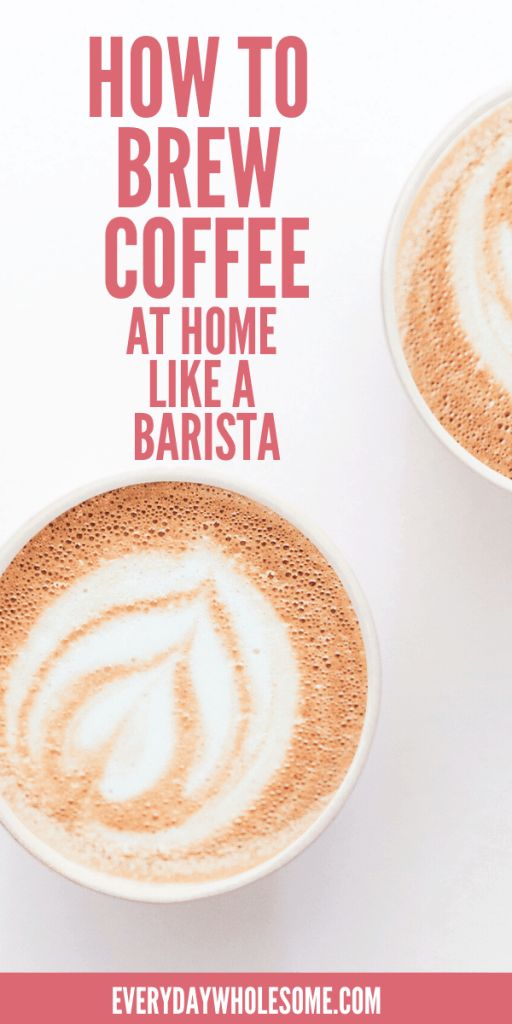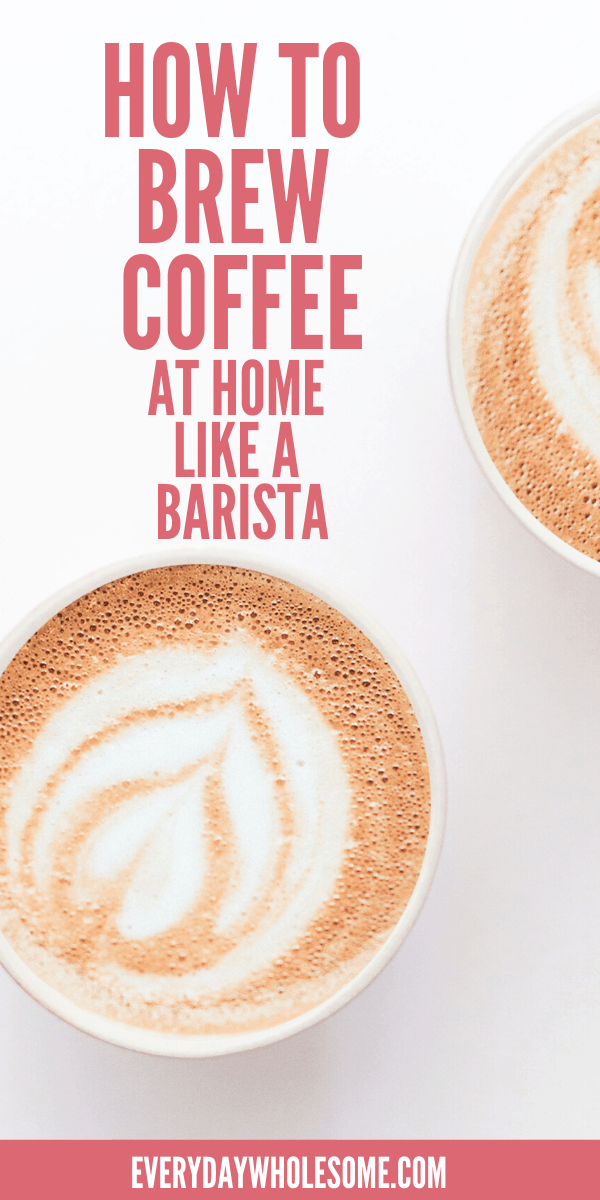 DON'T FORGET YOUR FREEBIE DOWNLOAD