DIY SUGAR SCRUB & SHAVING CREAM RECIPE | COCONUT OIL
Find out how to make this homemade DIY sugar scrub and shaving cream recipe. I use it for both. This recipe uses olive oil and essential oils. Also continue reading for the warnings on how to make sure this recipe doesn't make things too greasy for you.
WHY USE HOMEMADE DIY SUGAR SCRUB
I love this sugar scrub. It helps to exfoliate my skin. It also helps to moisture my skin. And I use it to shave my legs and pits and lady parts. I us this in place of a moisturizer after the shower.
BUSY MOM HACK TO MOISTURIZE
This is my busy mom hack. If I use this sugar scrub while in the shower, I am moisturizing my body while IN the shower. It removes one step from my bathing routine because I no longer have to moisturize with my DIY body butter after my shower (and wait for it to dry). I love this!
PIN THIS TO YOUR DIY OR ESSENTIAL OIL BOARD ON PINTEREST

HOMEMADE SUGAR SCRUB RECIPE
1 cup Coconut Oil
1/2 cup Sugar (natural/ organic is better)
10+ drops of essential oils (optional)
HOW TO STORE YOUR DIY SUGAR SCRUB RECIPE
I have always had trouble finding a way to store this recipe……
I tried glass but was always afraid it would break.
Then, I tried plastic containers and whenever I got a tiny bit of water in the container it would mold. YUCK!
I finally found these silicone squeeze containers. And though filling them up is a bit of a challenge, they are so worth it!
I love them! No mold. No breakage. Problems solved!
You can try other methods like a glass mason jar with these silicone jar jackets. This works best with a recipe using a more liquid oil like almond oil or light olive oil.
HOW TO KEEP NATURAL HOMEMADE SHAVING CREAM FROM MOLDING IN THE SHOWER
I finally found these silicone squeeze containers that do not allow water and bacteria to get in and allow this recipe to mold! TIP: They might need to heat up and loosen a bit before they'll come out of the container depending on the temperature of your bathroom/shower. If you use another recipe
WHICH ESSENTIAL OILS DO I USE?
I prefer Young Living essential oils in all my DIY recipes and for all of our natural remedies. I use lemon or lavender or stress away.
CAN YOU MAKE HOMEMADE SUGAR SCRUB WITH OTHER OILS BESIDES COCONUT OIL?
Yes! I have a post planned coming soon with other ingredients. I actually kind of prefer a more lubricating oil like olive oil or almond oil for a scrub like this. I feel like olive or almond oil moisturizes the skin more than coconut oil.
WHICH SUGAR SCRUB IS MY FAVORITE RECIPE?
My favorite recipe uses olive oil, sugar and essential oils. I will post it soon.
2 WARNINGS FOR SUGAR SCRUBS
Beware of the shower floor being super slippery.
Beware of running your now-greasy hands through your hair after using this recipe. You might end up with greasier hair than you planned.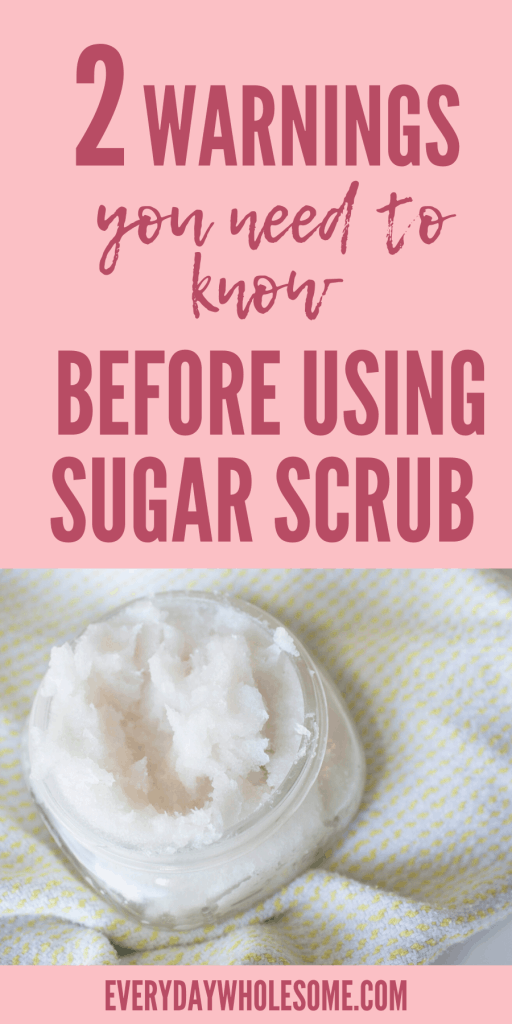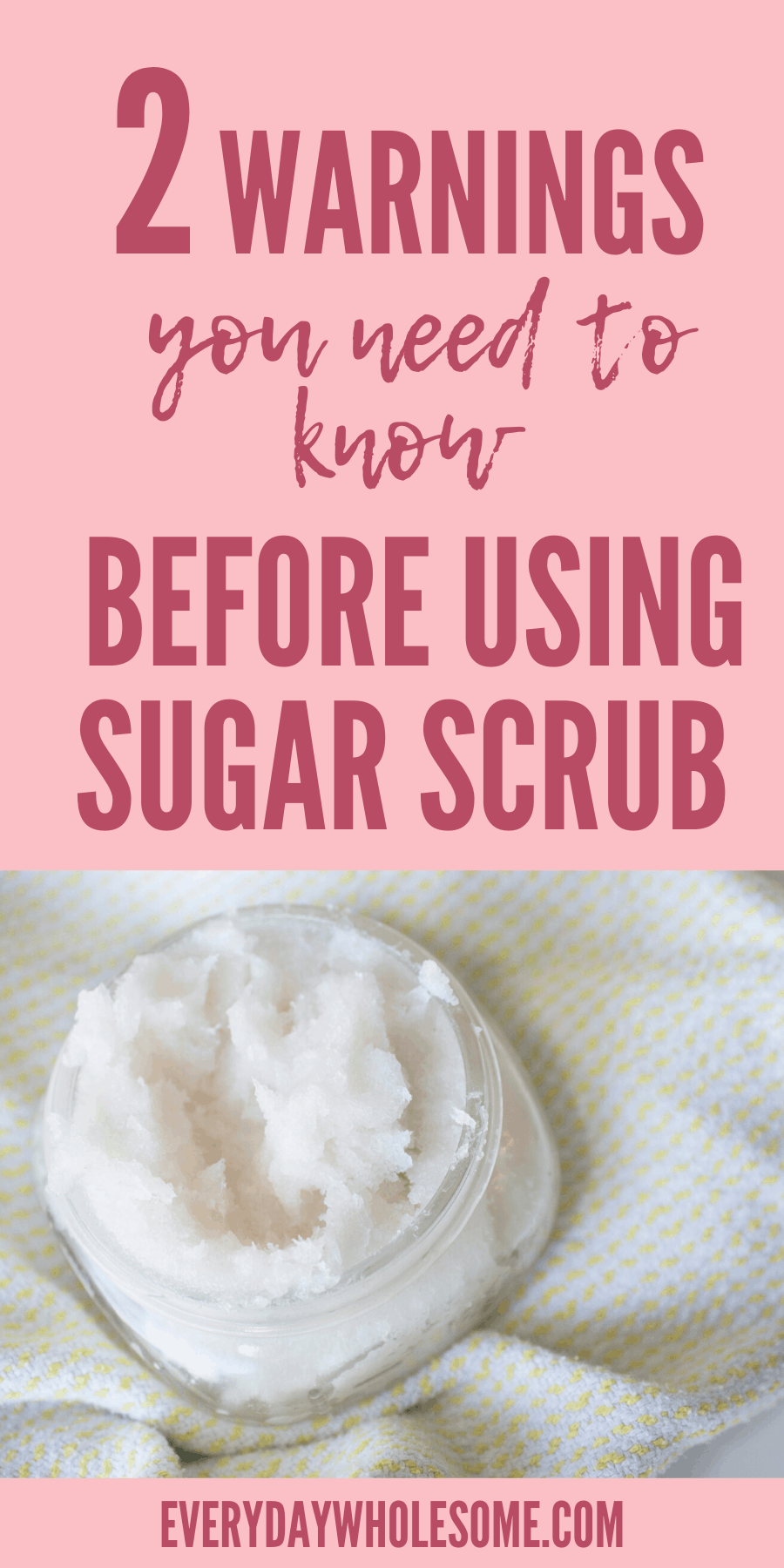 PIN TO YOUR BEST DIY OR ESSENTIAL OIL BOARD ON PINTEREST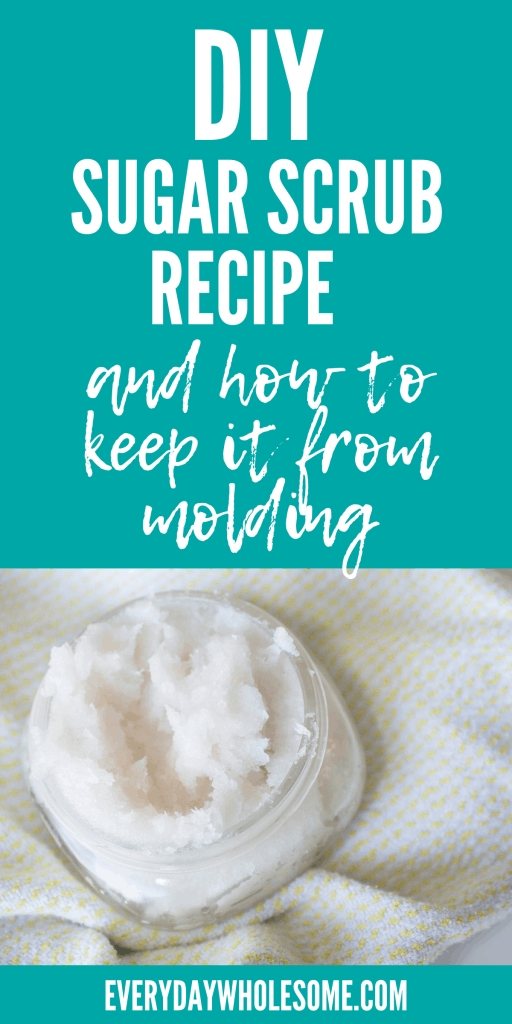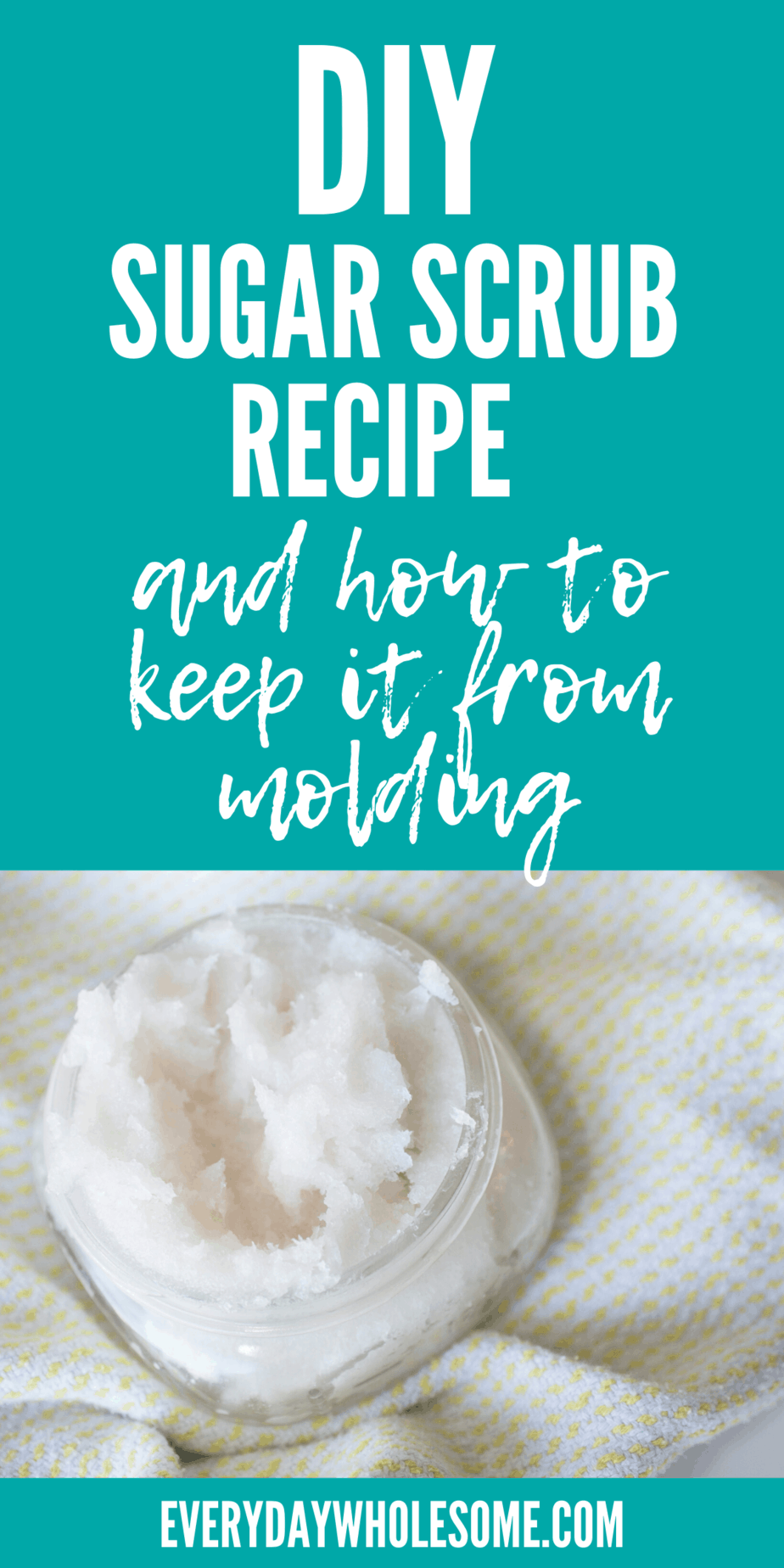 Shop This Post
Shop This Post - DIY Sugar Scrub
Don't want to make it? Here are a few you can buy!
Sugar Scrubs You Can Buy - EWG Verified Green