This post was updated on September 15th, 2020.
This post may contain affiliate links.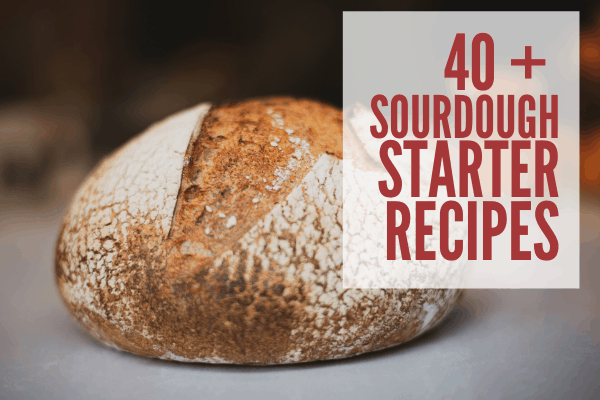 This article has some of the best sourdough bread starter recipes I could find on Pinterest. I'm sharing my research with you, my sweet friends. As we sit on quarantine baking sourdough bread with our sourdough starters I am going to work on trying each these recipes, one by one. I can't wait! Which ones have you tried?
I just got on the sourdough bread bandwagon recently and I'm loving it so far! I thought I would share the recipes I have looked up and found and are on my list to try. So far we hav made gorgeous roll and a loaf of bread and are working our way through this list!
On the list below you'll find….
Sourdough Loaf Bread
Sourdough Bagels
Sourdough Biscuits
Sourdough English Muffins
Sourdough Cornbread
Sourdough Pizza Dough or Crust Recipes
Sourdough Rolls
Sourdough Donuts
Sourdough Cinnamon Rolls
Sourdough Pancakes & Waffles
What are your favorites?
SOURDOUGH LOAF BREAD RECIPES WITH SOURDOUGH STARTER
PIN THIS TO YOUR SOURDOUGH STARTER BREAD RECIPES BOARD ON PINTEREST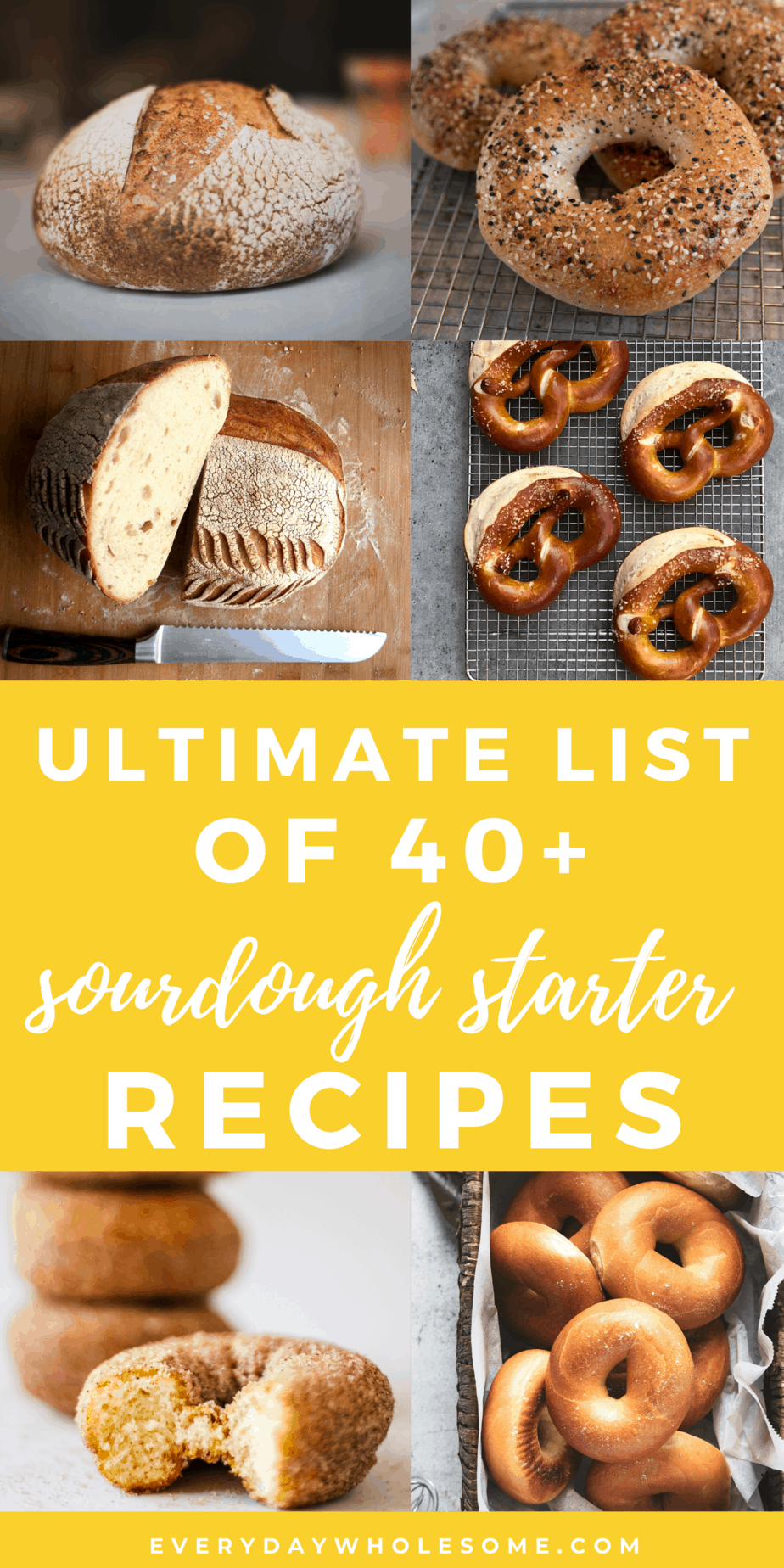 SOURDOUGH BISCUITS RECIPES FROM STARTER
SOURDOUGH CORNBREAD RECIPES WITH STARTER
SOURDOUGH BAGELS USING SOURDOUGH STARTER
SOURDOUGH CINNAMON BUNS RECIPES WITH STARTER
SOURDOUGH ENGLISH MUFFIN RECIPES WITH A SOURDOUGH STARTER
SOURDOUGH PANCAKES RECIPES WITH STARTER
SOURDOOUGH SOFT PRETZELS WITH STARTER
SOURDOUGH PIZZA DOUGH OR CRUST RECIPES USING A STARTER
PIN THIS TO YOUR BEST PINTEREST BOARD ON SOURDOUGH STARTER BREAD RECIPE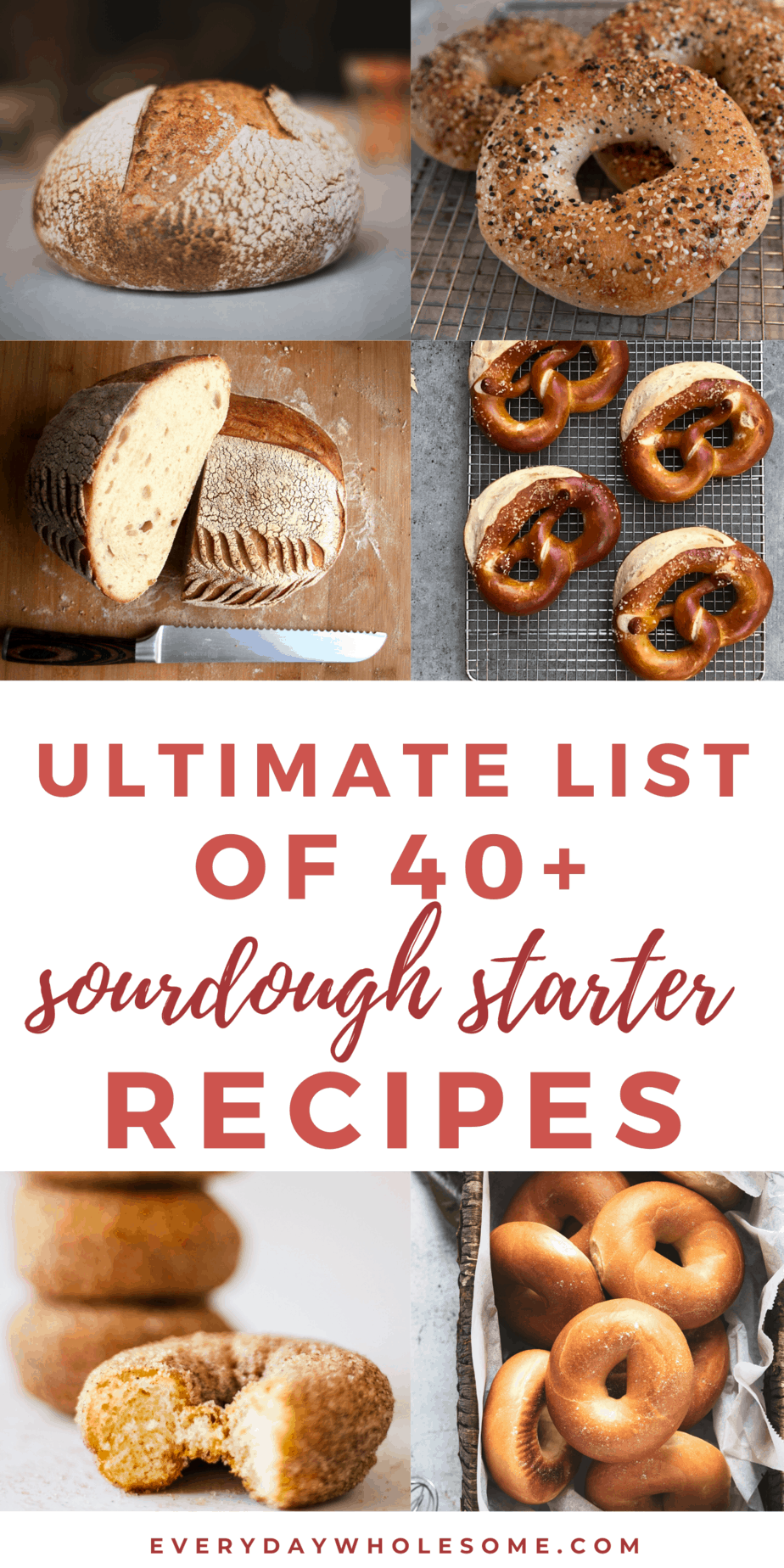 DON'T FORGET YOUR FREEBIE DOWNLOAD
No tags for this post.