This post was updated on April 2nd, 2020.
This post may contain affiliate links.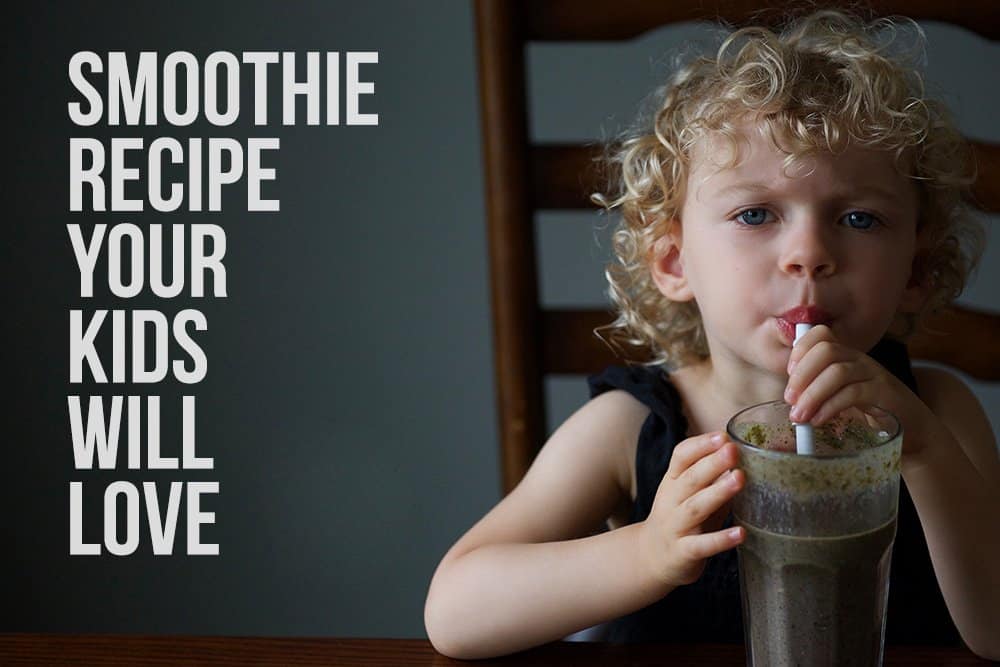 This is our favorite Kids Smoothie Recipe that kids love and will drink it up! This smoothie is a great way to add greens into children's diets. I make this smoothie a few times a week to add more greens to their diet as an after-dinner treat. I make a lot and when we have extras I make smoothie pops from molds like these. Smoothie pops make a great treat when the kids are sick or when I want to entice them to get in the bath. They always run to the bath for smoothie pops!
BEST KIDS SMOOTHIE RECIPE
This post may contain affiliate links which means if you click on these links and make a purchase you will support my family and my blog at no additional cost to you. Thank you for supporting my blog by sharing my journey and the products my family uses and loves.
MY HOMEMADE JUICE

The base of this recipe is my homemade juice.
2 cups or so to start.
Find out more here.

HIGH QUALITY, ORGANIC, FULL FAT GREEK YOGURT

At least a cup.

FROZEN ORGANIC BERRIES

About 2 cups.

ORGANIC RAW SPINACH

I fill the rest with as much spinach as I can get away with and they will still drink it!
If it's too thick, I add juice until it's just right.
If it's too thin, I add a handful of berries.
KEEP READING
FREEBIE DOWNLOAD
No tags for this post.