BEST MAKE AHEAD, EASY, HEALTHY FREEZER MEALS | FAMILY & KID FRIENDLY
I have found a new way to meal prep and I'm in love. I cannot wait to share with you my easy healthy freezer meals and how I have found to make ordering and prepping the meals super fast! I prep 10 meals in 1 hour, which is about 3 weeks of dinners with additional meals added in. These are meals that freeze well and meals that reheat well and are family-friendly freezer meals and kid-friendly freezer meals.
HOW TO PREP 10 MEALS IN ONE HOUR & WHY THIS MEAL PREP FREEZING SYSTEM IS SO EASY.
Meal planning is easy. Pick a set of 10 meals.
Easy to order. Order seasonings. Click-click. Order meats/veggies. Click-click.
Easy to prepare. Prepare most of the meals ahead of time. 1 hour of prep for 10 meals, which is about 3 weeks of dinners.
The day of cooking is minimal effort. Home-cooked meal. Healthy. Easy to prep with kids around and talking to me, crying baby in my arms and husband out of town or not home from work yet.
Healthy meals. Good quality sources of meats and seafood and vegetables.
Foods that my kids will eat, or at least try.
Less time all around. I'm at max capacity right now. I have a lot of work at home during this season of parenting and I've decided to add this blog into the mix so I'm tapped out on time. I don't have hours to search recipes, then sort through the recipe for the ingredients, make the lists, order or go get groceries, chop organize, etc. THAT'S ALL TOO MUCH FOR ME RIGHT NOW! I want healthy meals and I need them to be easy and fast and I HAVE FOUND THE SOLUTION!

All of the organizing, dividing, slicing, chopping, ordering, finding, sourcing is all done.
This post may contain affiliate links which means if you click and purchase from one of these links it may help support my family and this blog at no additional cost to you! Thank you for supporting my blog and family!
HERE'S HOW THIS FREEZER MEAL PREP WORKS
Every 2-3 weeks I order a new Wildtree Make Ahead Meal Kit.

There are keto, paleo and whole 30 options. Also versions with no meat. Gameday versions. All the things!

I also order the corresponding Meat and Vegetable Kit from Preslicely.

This includes the family, grass-fed and pasture-raised meat, already cut and trimmed, per the recipes.
This also includes the veggies already pre-cut and sliced, per the recipes.
I time them so that the Wildtree kit will arrive before the Preslicely meat and vegetable kit because it all comes fresh (not frozen).

When they both arrive, I take about an hour to put the 10 meals together in the corresponding freezer bags.
The bags are supplied by Presclicely and there are stickers also for the bags supplied by Wildtree with a fantastic recipe book I hang on my fridge.
Voila. I have TEN huge meals that last more than a meal each. Each meal lasts more than one dinner. I have left overs from each.
I put 2-3 bags in the fridge for this week.
I put the rest of the bags into the freezer for next week and the week after.
I also look at the recipes and make sure to have the other items on hand for cooking time. Things like pasta, rice, etc that don't go into the freezer bag. Sides if you will.
PIN TO YOUR FAVORITE FREEZER MEAL BOARD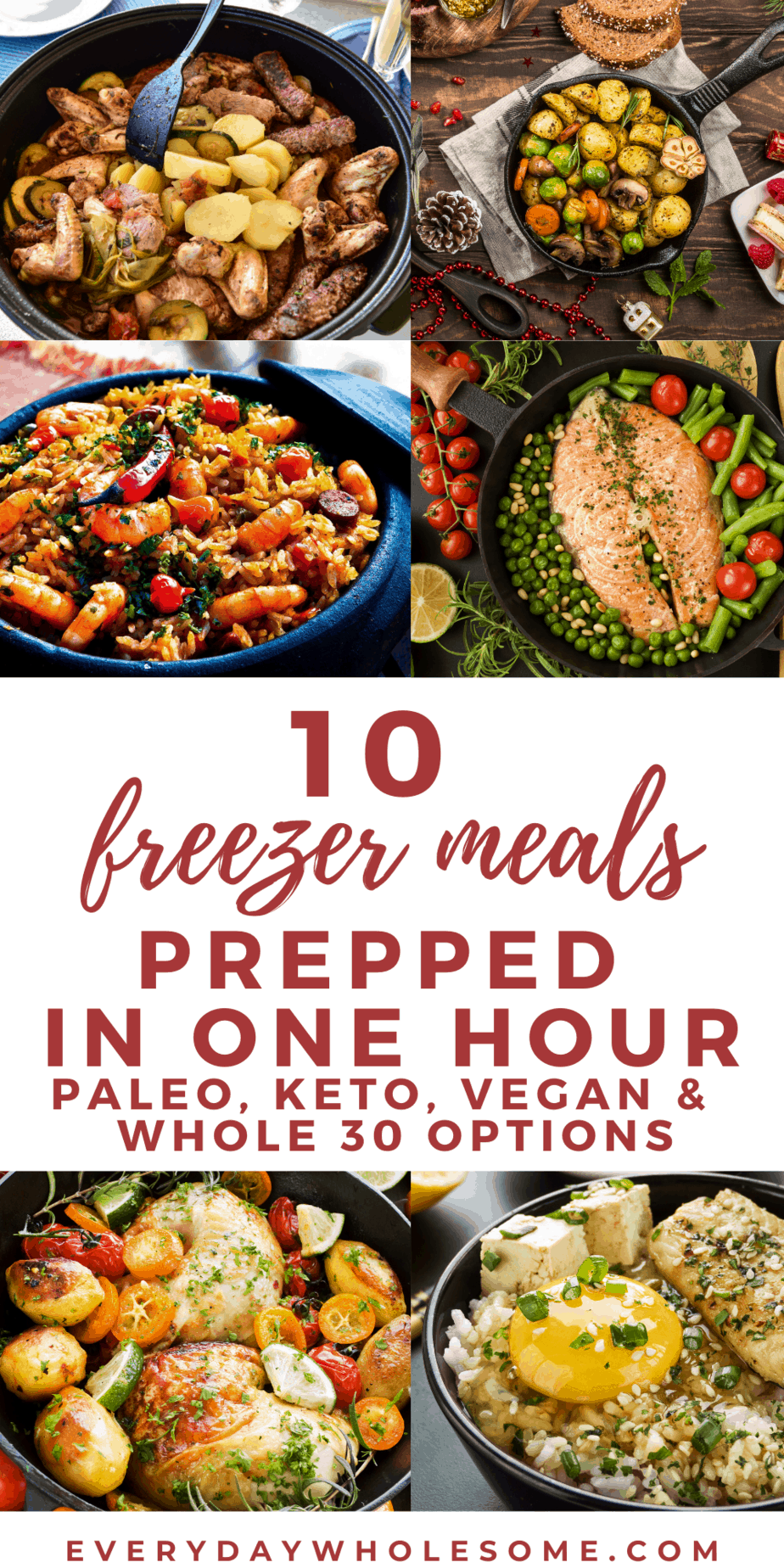 ORDER 10 FREEZER MEALS TO PREP IN 1 HOUR
Order Wildtree Make Ahead Meal Kit for freezer meals.
Order Preslicely Make Ahead Meal Kit (Freezer Meal Kit).

Choose if you want VALUE, NATURAL OR FAMILY FARM for your meat options.
Add any substitutions, such as no pork or seafood.
Choose whether to add or remove the produce pack. I always add this option on.
I select INDIVIDUAL ORDER, but if you think you want to do a workshop contact me.

Plan to have the kits arrive around the same time. I try to have my Preslicely meat and veggies arrive after so that I can prep my freezer meals right when my meat arrives.

HAVE TIME TO COOK AND WANT TO MAKE MEALS FRESH?
PIN THIS TO YOUR FAVORITE FREEZER MEAL PINTEREST BOARD

MEAL PLANNING MADE EASIER
If you have the time to meal plan and want to search recipes you can also do that on the Wildtree website here.
You can add to collections and make lists of your favorite meals.
You can add all the ingredients to one grocery list.
You can add products to your Wildtree cart.
You can add repines to your planner.
It's super simple and easy to use Wildtree's site to organize your meals and groceries!
You can search for recipes without allergens and with all kinds of different categories. Give it a try.
EVERYTHING BUT THE KITCHEN SINK
If you have some seasonings leftover from a Wildtree purchase, you can search by product and find recipes to use them in! Isn't that the coolest thing ever?!
HOW EXPENSIVE IS THIS COMPARED TO HELLO FRESH VS. BLUE APRON FOR EXAMPLE.
The Wildtree and Preslicely meals work out to be approximately $4.56 per meal (not my math). With my math, I think it actually works out to be more like $6-9/meal but that's with me choosing the most expensive options. I choose the family farm, pasture and farm raised meat options. I have the produce purchased for me and sliced. All the extra steps are done for me. I just bag them up and then prepare them the day of the meal. To me, it' s steal. It's much cheaper than Hello Fresh and Blue Apron, for example and the prep work is minimal compared.
The amount of details in the Hello Fresh and Blue Apron meals were too much for me to do with children talking to me, baby on my hip and husband not home. It was too much. This method is a method I can manage and I love it.
BEST WILDTREE PRODUCTS I ALWAYS HAVE IN MY PANTRY
Just Like Mom's Meatloaf (THIS IS OUR FAVORITE THING AND I BUY IT IN BULK!) I have tried every other meatloaf recipe and this is by far the favorite.
WILDTREE MEALS I MAKE AT LEAST ONCE A WEEK
MY FAVORITE HEALTHY, SAFE PAN OF ALL TIME
I often try natural solutions and the first 2-3 or 10 are duds. They don't work as well as the chemical counterparts and my husband gets irritated by this. I've been trying new egg pans for a decade and never found a healthy egg pan that worked. Some have found their cast iron to work and I have watched tutorials and researched and I have failed at making my cast iron skillet work for eggs….but I found a better solution!
I FINALLY FOUND AN EGG PAN THAT IS EASY TO CLEAN AND HEALTHY AND IT'S AMAZING!
It's easy to clean. It's nonstick. It's safe. It's the easiest pan to clean I have ever owned (it's like the chemically nonstick pans I used to buy before I knew better!)
The Titanium pans from Young Living are the best, safe, nonstick skillets I have found. They are a little pricey but they will last forever…no seriously. You won't be replacing these every year. They will last forever.
Remember my husband, the skeptic? Just the other day he said…."That Young Living pan? It really is awesome. It's my favorite pan we've ever had." Music to my crunchy mommy ears.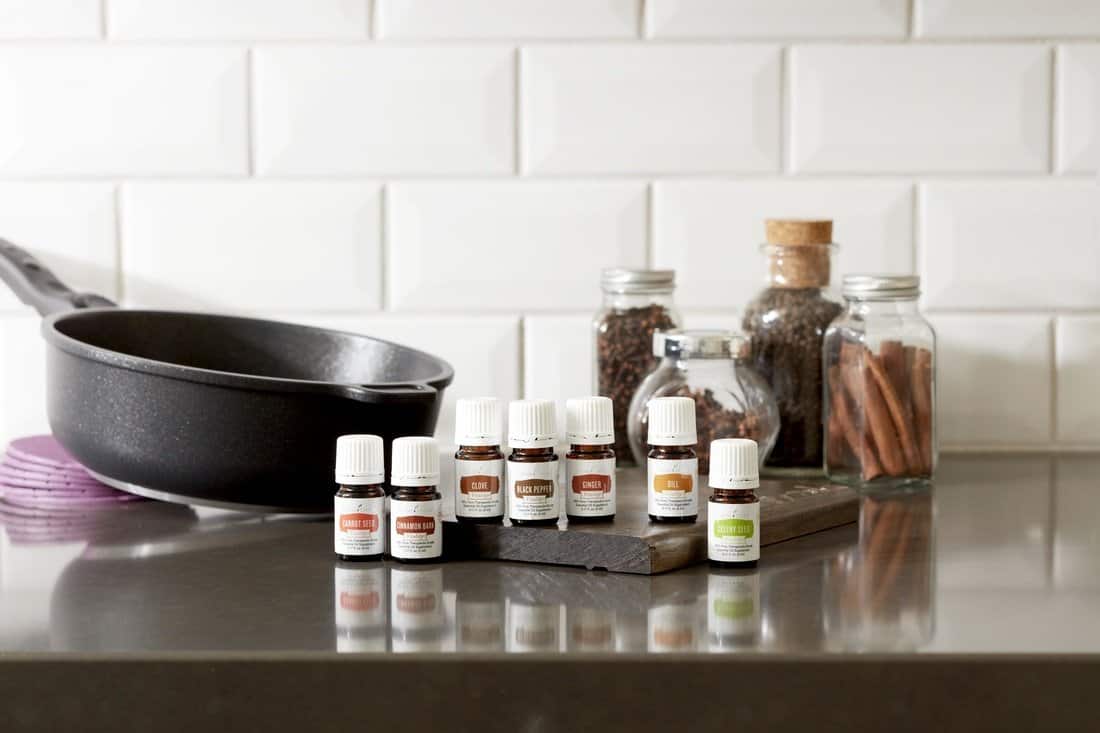 PIN THIS TO PINTEREST….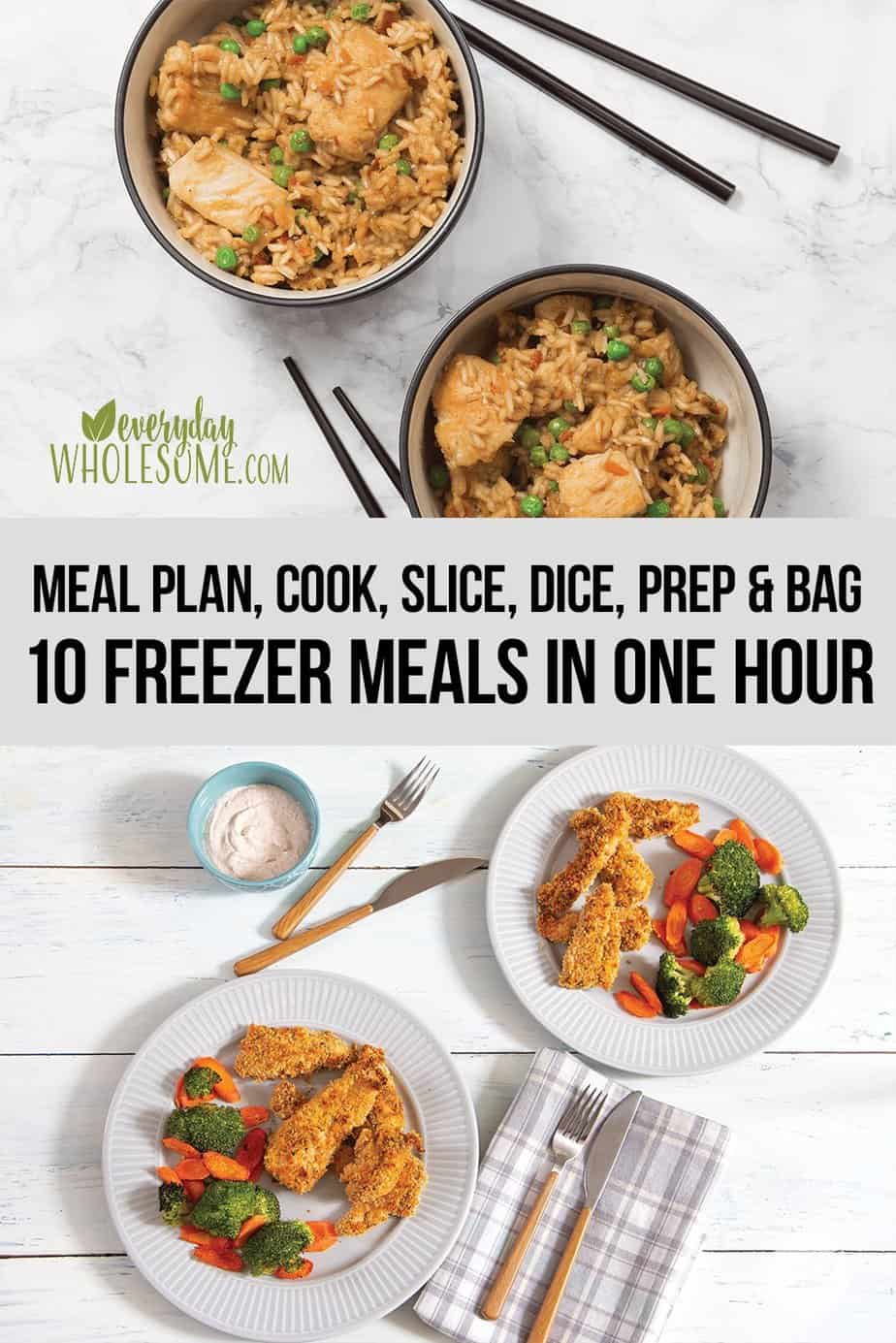 SaveSave
SaveSave
FREE DOWNLOAD!