DIY iPad repair screen for less than $10
This is my iPad screen repair hack or trick that saved me $80! We fixed our iPad screen for under $10. How to fix or repair a broken iPad screen info below.
We have a super old iPad that the kids use. I bought it in 2012 or 2013 for my photography business when I was really busy doing high school senior photography sessions for my business, Tori Goetz Photography. I refuse to spend more money on technology because I don't love it. I have a few resources on the media we enjoy and I've read a few books on how terrible screen time is for our kids. So, we were letting our old iPad last for as long as possible. And then, this last summer while we were moving…..it broke. In the middle of our 20-hour drive. Fun times. That time, we sucked up the $90 and fixed it.
Fast forward to last week. We broke the iPad AGAIN. But because the kids took the iPad cover off and it broke again, I refused to pay $90 to have the screen repaired again. The first time was not their fault. The second time…different story. I told them to put the iPad cover back on and they did not, so when it broke, they did not get a repaired screen for $90.
MY EASY IPAD REPAIR HACK FOR UNDER $10
I cut my finger on our broken iPad last week! Ouch! So, instead of not having an iPad during a pandemic when the kids want to have at least one small way of connecting with friends, I decided it was time to think outside the box and try to repair it.
We looked into ideas like glue and toothpaste but found the screen cover protector to be the best idea.
Thankfully the break was not through the camera so it works perfectly and they can still use it for their occasional show, game or Facetime with friends! And we can take it in the car!
I did this post because I didn't find anyone else who blogged about this! I wanted to share!
KEEP IN MIND THIS WILL NOT BE A PERFECT IPAD.
This iPad repair will not make it look like new. It will still LOOK broken. But it will not cut your hands and as long as it doesn't break through the buttons or camera, it should still work perfectly!
HAVE YOU TRIED ANY DIY REPAIRS FOR YOUR BROKEN IPAD?
Comment below to tell me all about it!
PIN THIS TO YOUR HACKS BOARDS ON PINTEREST FOR DIY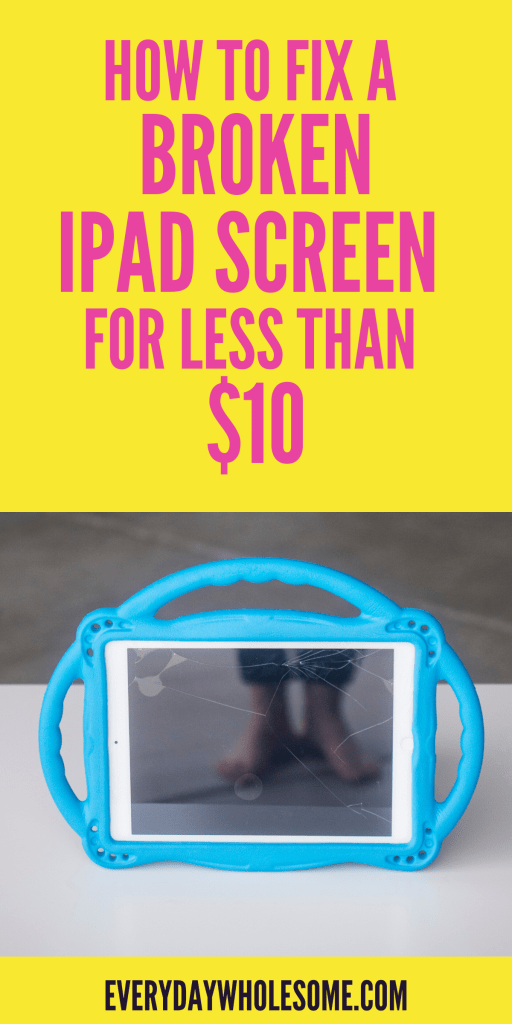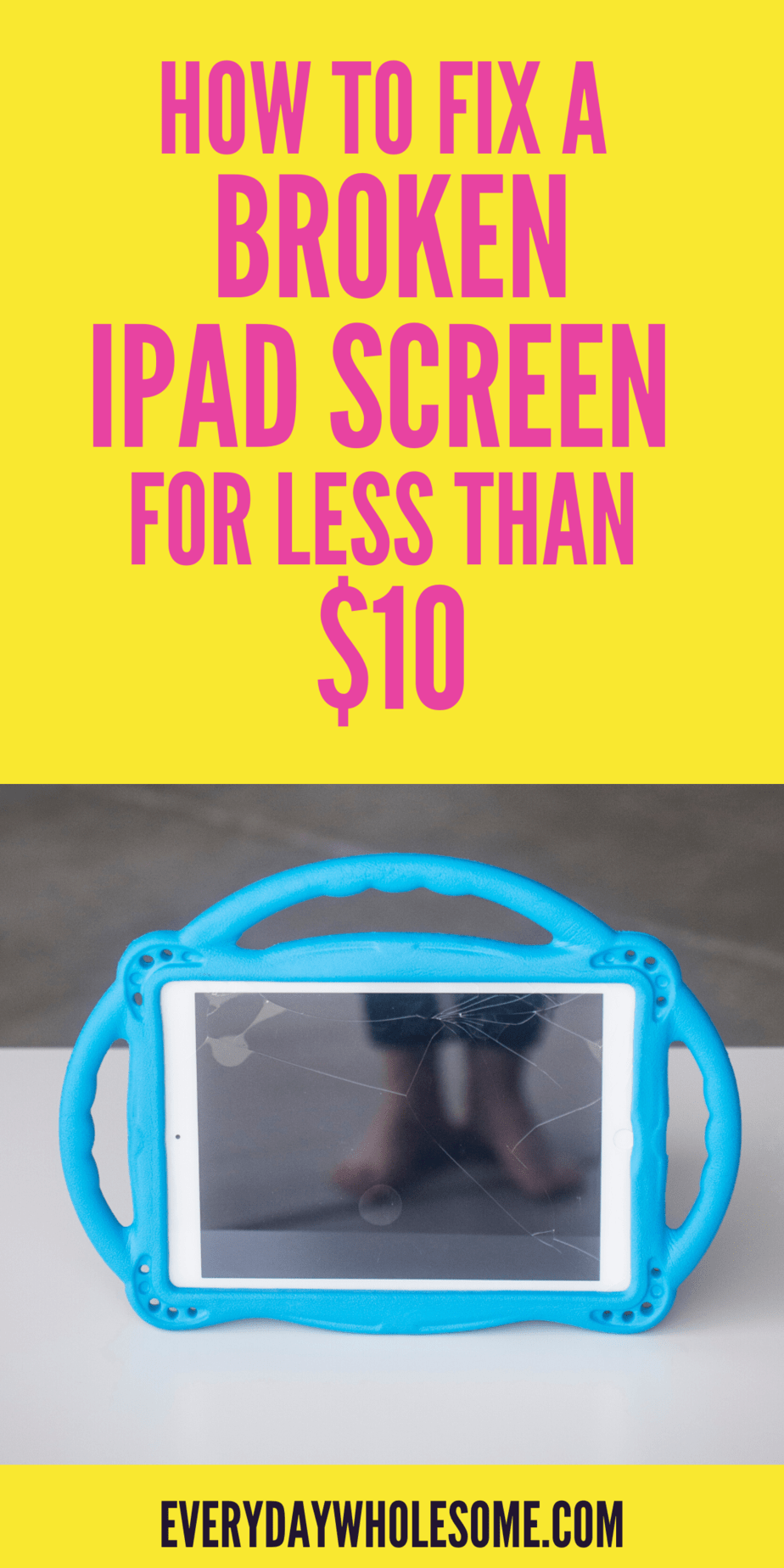 FREEBIE DOWNLOAD