HOW TO HANG BLACK OUT CURTAINS
Tips and hacks on how to properly hang curtains all the way to the ceiling. How wide and how tall and high to hang curtains.
We have moved about 8 times since we have been married as a military family. We have hung a LOT of curtains. We have decorated a lot of rooms. We have learned a lot of mistakes. And, I am a perfectionist. I tend to like things JUST RIGHT. So….my sweet husband has hung and adjusted and re-hung a number of curtains until they are JUST RIGHT. He now knows these things and the way I like them hung. We have worked this out together through the years.
WHY DO WE NEED CURTAINS? DOES DARKNESS MATTER?
Yes! Darkness matters. The darker the room, the more melatonin your body produces. The deeper and better the sleep. The later your kids will sleep. Room darkening curtains matter. Period. Next.
HOW TO BLACKOUT A CHILD'S ROOM
Here are a few of my tips….
Darker curtains often work better but not always.
Add black out fabric behind regular curtains.
Or buy black out curtains.
Curtain rods that turn the corner help to keep the light from escaping out the sides.
Shades or blinds on the windows also help to keep the light from escaping from the crack between the window and molding and the Curtain rod top.
Wider curtains help to keep any light from escaping out of the crack in the middle or the sides.
WHICH CURTAINS DO I LOVE?
First of all, which curtains? I wear a sleep mask like this one for myself. Every night. I have the sharper image version. So I don't hang curtains in my room anymore. But I have tried to get the kids to wear a mask…it's a no go. Room darkening curtains in their rooms is a must! Especially for the little ones. And no night light if you can get the kids to NOT have a night light. It helps sleep.
FIND BEAUTIFUL CURTAINS AND ADD ON ROOM DARKENING FABRIC ON THE BACK.

I found beautiful curtains at TJ Maxx for one kiddo.
I bought 2 sets of 2 panels.
And since I am not a great sewer I took them to a seamstress and asked her to sew 2 panels together for each side.
That way, the huge windows are totally covered.
And then were dark.
They are extra heavy though. Just a warning. Hang them in studs if you can. See my tip about hanging them as high as you can. This works really well in a normal height room where you can hang them almost to the ceiling.
BUY ROOM DARKENING CURTAINS ALREADY MADE. AND DOUBLE WIDTH!
ROOM DARKENING CURTAIN RODS
I have some fabulous ones from Potterybarn that I have loved and moved from house to house.
HANG ALL THE WAY TO THE CEILING
Hang as high as you can hang them in the room to make the walls and rooms look larger. When you have ridiculously high or sloped ceilings you'll need to bring them down to a reasonable level.
WIDE ENOUGH TO OPEN
Hang curtains wide enough so that when you pull them back they are out of the way of the windows. This might be pretty far outside of the windows which means you might need extra wide curtain rods and extra wide curtain panels. But think about when people will be looking at your windows. The curtains will be open so you want that to be the look that people will see and that will look best. And then for functionality, so the kids can sleep in a dark room, you'll want them to close all the way to keep all the light out.
ALL THE WAY TO THE FLOOR
I would rather them puddle a bit on the floor versus not touch the floor. I think that looks best. I prefer them to just barely kiss the floor if possible.
PIN IT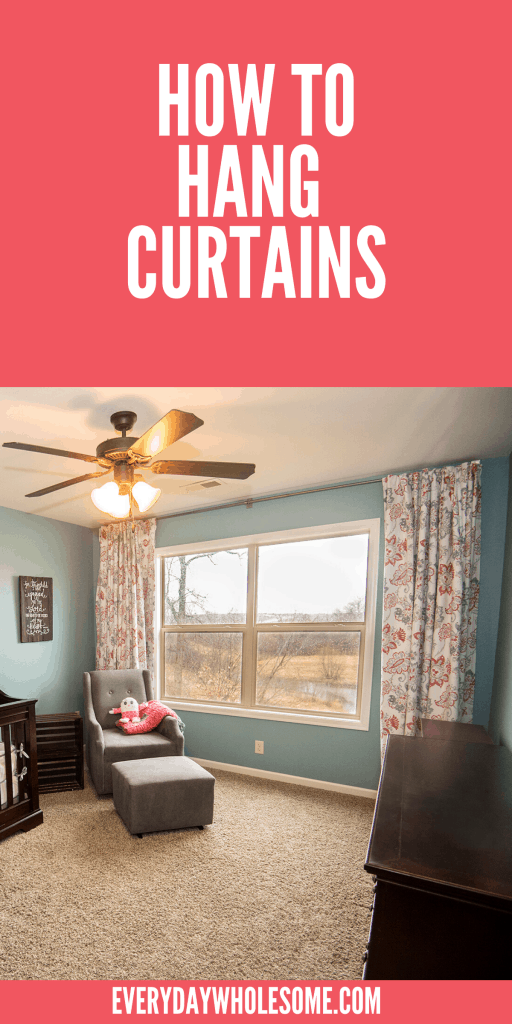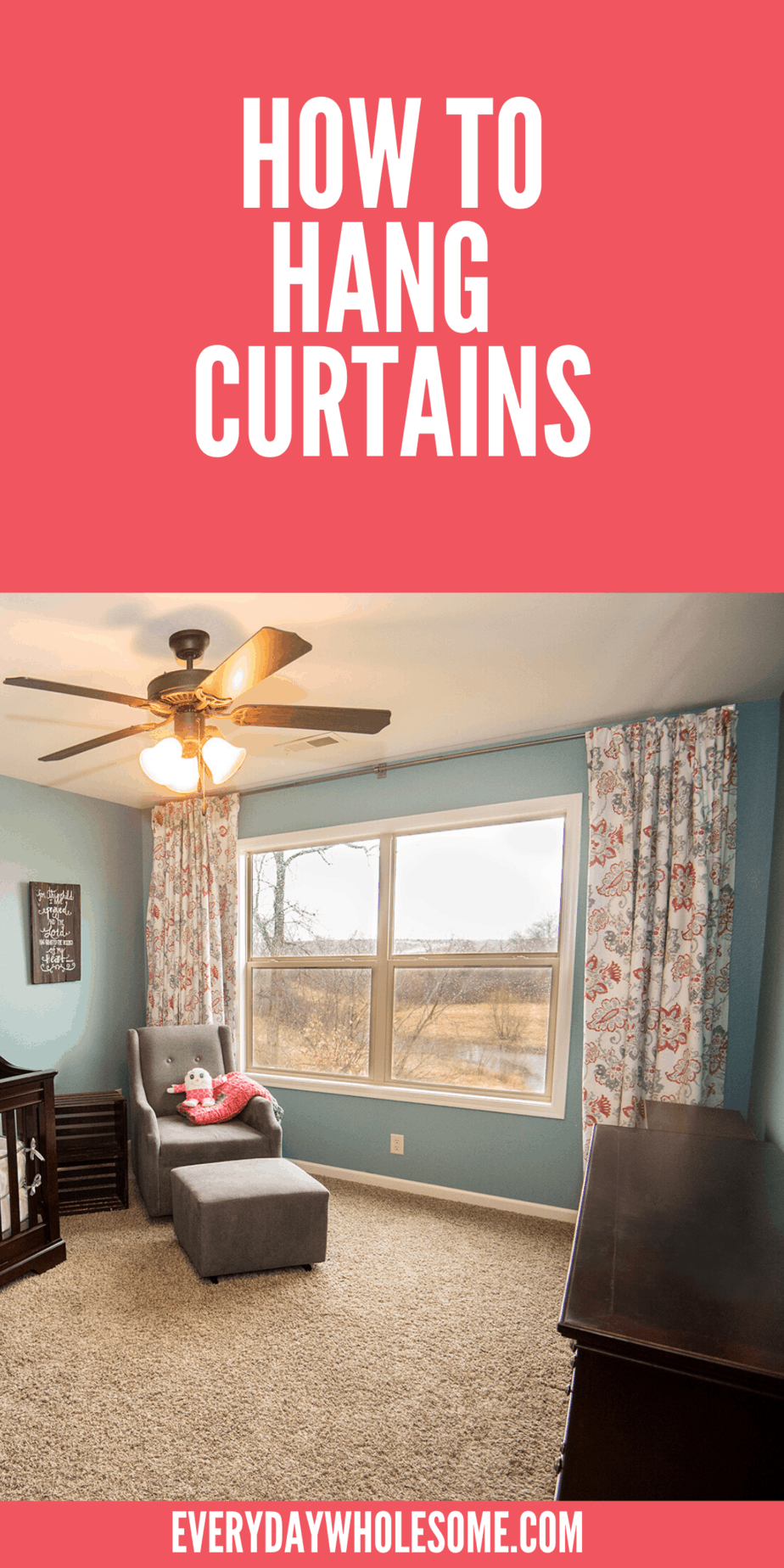 GET YOUR FREEBIE