This post was updated on November 6th, 2019.
This post may contain affiliate links.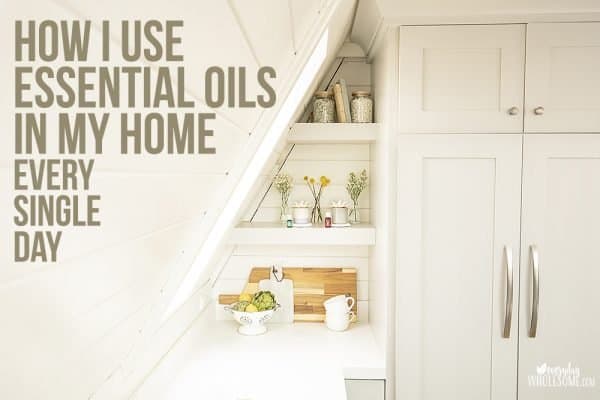 I use my Young Living Premium Starter Kit in my home every single day, multiple times a day all over my home. I also use Young Living products all over my home, in my car and out and about every day. I give them as gifts. I use one product in many different ways and I have simplified my life and my routines with Young Living.
DO I USE YOUNG LIVING ESSENTIAL OILS IN MY HOME DAY?
YES. I. DO.
In fact, I order YL Premium Starter Kits anytime I want another diffuser that comes in the kit because it's SUCH. A. GOOD. DEAL.
I use the Young Living Premium Starter Kit every single day.
I use my oils in all 3 ways….aromatically, topically and internally. Daily.
I use these oils topically for wellness and sleep and for my perfume and to lift me up during the day and distract from boo boos and bad moods.
I use my diffuser in my house daily. I use the diffuser in my kitchen and entryway to make my home smell nice for ourselves and for visitors. If we are falling below the wellness line I will diffuse oils good for wellness. Most often I diffuse what we want to smell to uplift our spirits and our moods from yummy smells.
I use a diffuser in my guest bathroom so that my guests have nice smells in there. I diffuse in our bedrooms at night for nice rest and for our wellness.
I use roller balls on everyone at different times.
I put lemon, lime, orange or grapefruit vitality in my water.
I use peppermint vitality in my tea and in my brownies.
I use lemon vitality in my frostings. I put lime in my cilantro lime rice.
I drink Ningxia red daily and I add Lime vitality.
I use the thieves household cleaner daily. On everything.
I use it in my homemade laundry detergent recipe that is only $4 a gallon.
I use my household cleaner as stain remover and as carpet cleaner and room refresher.
I even use it as my dishwasher detergent.
If the kids want a popsicle it's a frozen Ningxia red packet.
If they want a chocolate its YL chocolate that includes wolfberries.
If we eat cereal it's YL. If we eat granola it's Yl with wolf berries.
We love the granola with wolfberries, the einkorn (ancient wheat) pasta, crackers, pancakes and flour.
I always have thieves cough drops on hand. I don't need to rush out to get these anymore.
We all use the Thieves Toothpaste. Mouthwash. Floss. Kids Toothpaste.
The new baby products are amazing. I'm obsessed with the baby lotion. I give that as a baby gift now all the time b/c it is my absolute favorite. I add a bottle of oil – sleepy time or lavender with the baby lotion and it's a winner.
I love the Baby room spray. I use baby wipes daily in every room of my house and my diaper bag. You can also use a Young Living baby wipe as a dryer sheet or to remove your makeup!
I use the Kidscents line of essential oils for teeny ones. They are specially diluted for babies. I use the sleepy one and sniffle ease the most.
My Dishwasher detergent smells so good I consider eating it every time I do a load of dishes.
My Veggie wash is the first one I've found that I actually feel good about using on my food and my kids' food.
I keep the Thieves spray in my bag for shopping carts and tables at restaurants. And public toilets too! yuck. I use this when I travel to spray down hotel room phones, door handles etc.
I use the supplements. Kids take the supplements.
I use the Copiaba Vanilla Shampoo and Conditioner on my curly locks. I use the conditioner as curl cream on day 2 and 3 before I wash my hair again to smooth away the frizziest.
I am totally in love with the Sandalwood Moisture Cream I just tried. I'm in love!
My list goes on and on. I use Young Living in every room of my house and car and take it with me everywhere and I absolutely love it for all the things.
PIN IT ON PINTEREST…..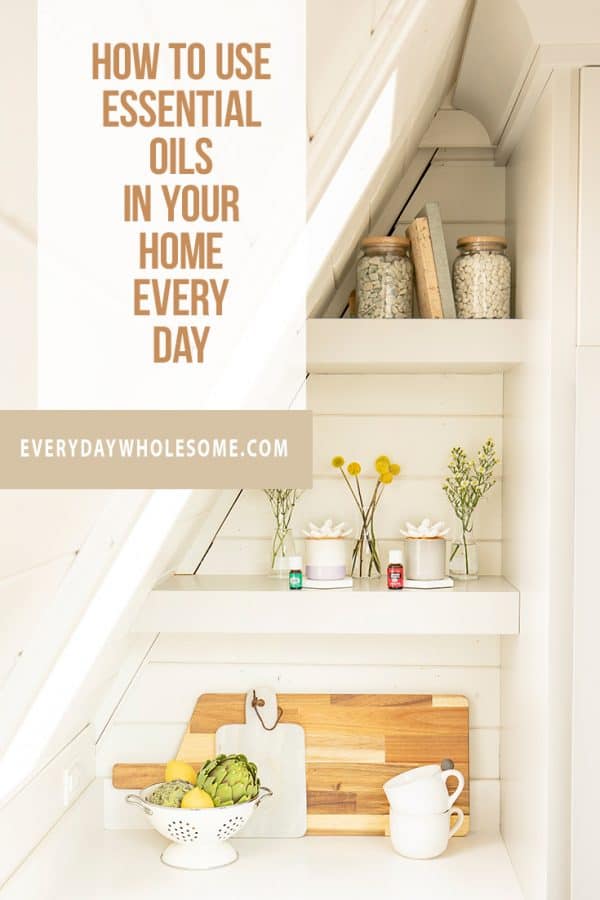 No tags for this post.