5 Reasons you should pump as a breastfeeding mom
My advice to new moms about why breastfeeding moms should pump even then they may not want to start using a breast pump. 5 reasons including that I have found from experience about why a nursing mom should consider pumping as a breastfeeding mom of newborn babies.
This post may contain affiliate links.
Let's be real. Pumping kind of sucks. Pun intended. Why?
It's hard to do.
When done wrong it will hurt you.
You kind of feel like a cow.
When your nipples hurt it hurts.
When you are half naked it's weird at first.
The sound of the pump is annoying. It's just weird.
After our first baby all of the lack of ourselves is a hard transition so this can be a tough transition to start pumping also.
Not to mention it's a time suck as well!
But there are 5 reasons I have thought over the 9 years I had babies and nursed them and hope they help you in your journey.
A few things first…..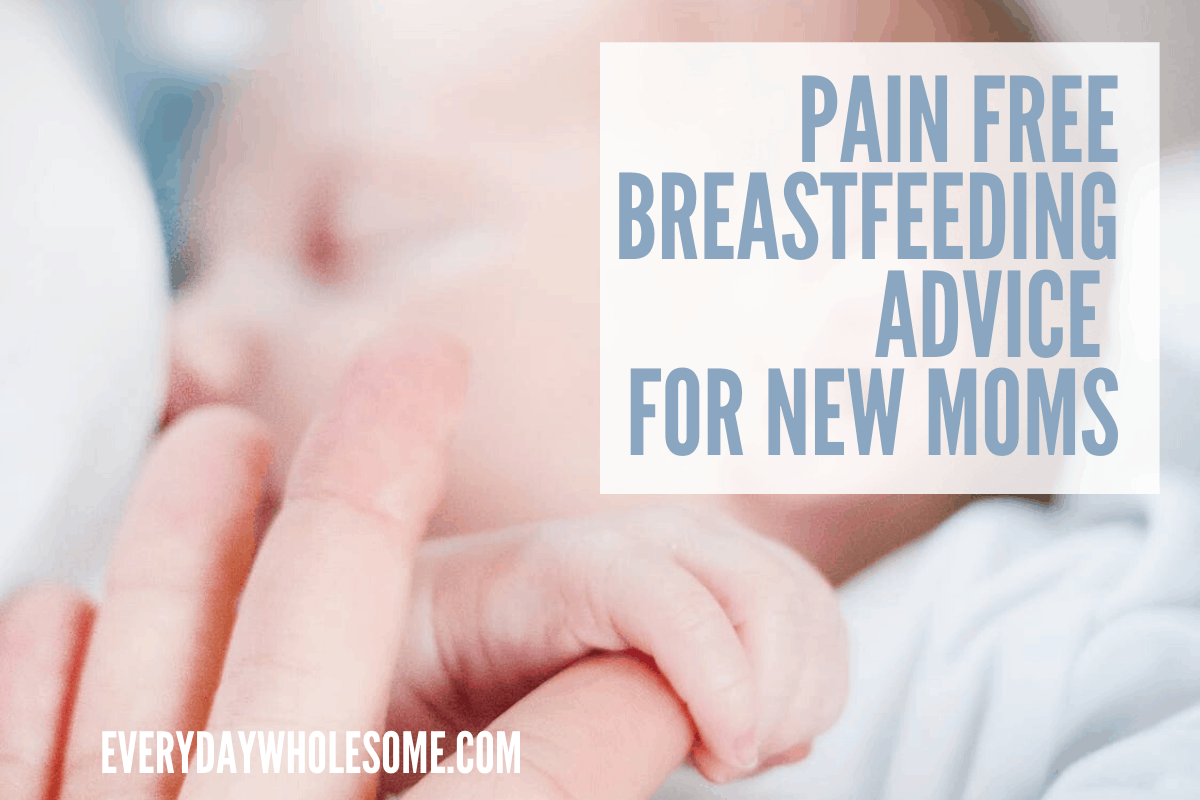 WHICH PUMP SHOULD I GET?
I mention in the post about PAIN-FREE BREASTFEEDING that this pump saved my nipples! Being able to turn the sensitivity WAAAAY down is VERY important as well as preventing engorgement to make sure you don't have painful nipples that make you want to quit. So these tips are very important on your breastfeeding journey. Read about my favorite breast pump here!
PIN TO YOUR BREASTFEEDING BOARD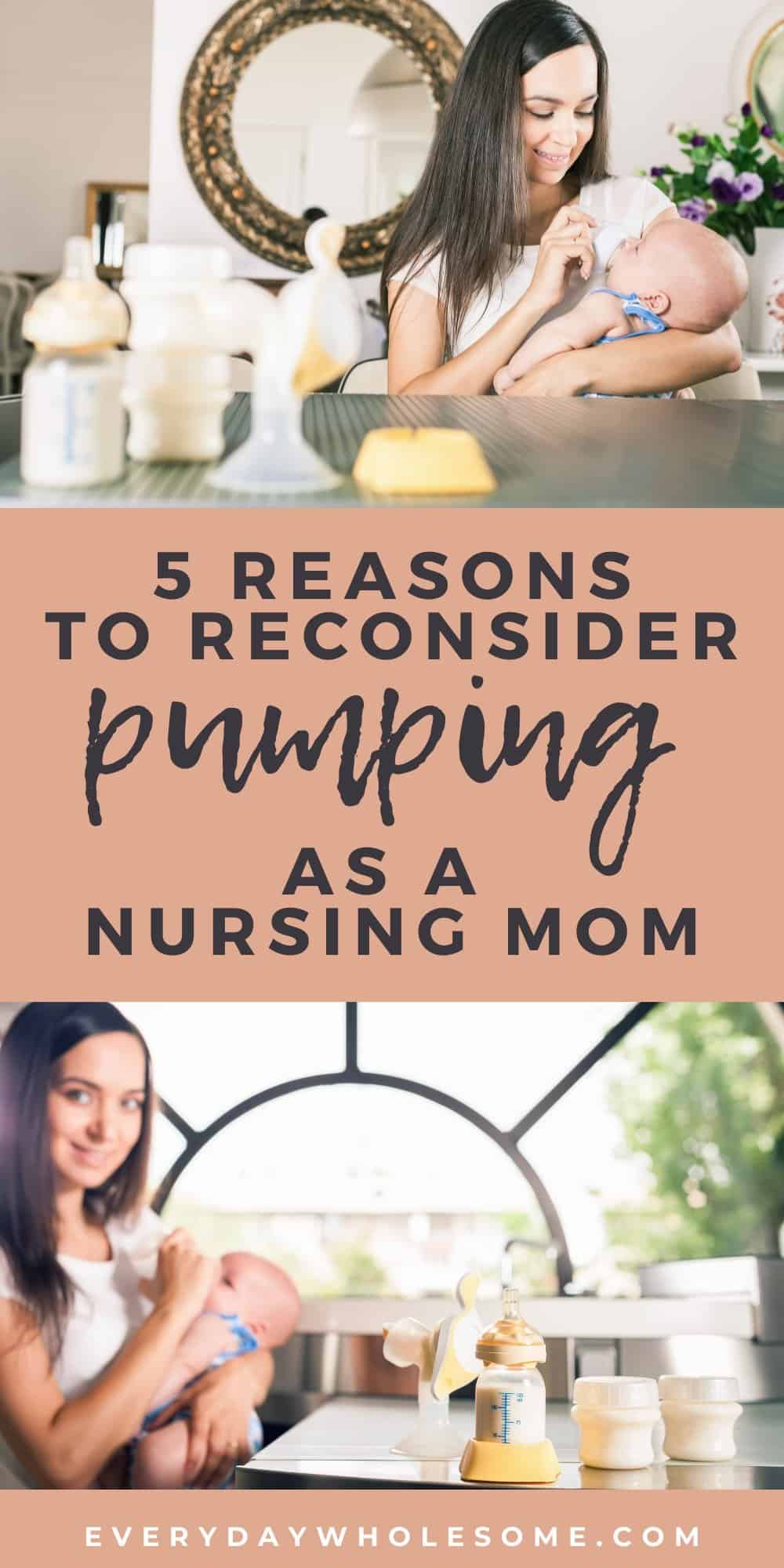 #1 YOU SHOULD PUMP IN CASE YOU GET SICK OR CAN'T NURSE
You never know when you will get sick, need medicine or need an emergency appendectomy. It's so nice be prepared when that happens. You'll have pumped milk in the freezer and you'll have a pump and know how to pump! Phew.
#2 YOU SHOULD PUMP IN CASE BABY GOES ON A NURSING STRIKE
This is when the idea for this post actually came up for me. You would think by baby #3 I would have learned that "season" are just seasons and they don't last forever and don't freak out. But as moms, we still freak out sometimes. Even when we shouldn't.
So, baby #3 had a nursing strike of a day or a half a day or a minute and it felt like an eternity. And I had not been pumping and saving any milk because it was my 3rd and I was sick of pumping and I was being lazy….ok not lazy but super busy with 2 other kids and a newborn. Anyway, pump and save a bit in case this happens.
You'll be glad you did.
And…don't freak out.
#3 YOU SHOULD PUMP IN CASE YOU HAVE TO GO BACK TO WORK
You never know when life will throw you a curve ball and things will change and you will need to go back to work or go out of town. It's always nice to be prepared.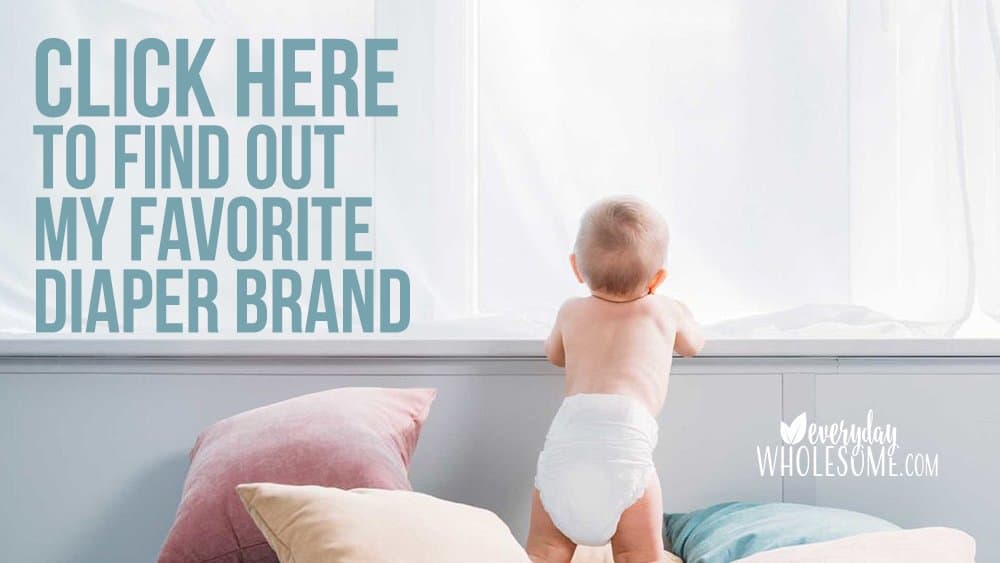 THE BEST SAFE, AFFORDABLE NATURAL DISPOSABLE DIAPER BRAND
This brand made me switch after 8 years of cloth diapering to using disposable diapers!!! Read the full post here.
Why I love this brand…..
It's super easy to order.
Their customer service is THE BEST.
They don't stink.
They are SUPER absorbent!
The cost is consistent.
They are inexpensive for safe, natural bamboo diapers…..that actually work!!!
They only have one color. It's simple. I love simple.
COUPON AND PROMO CODES FOR FREE STUFF!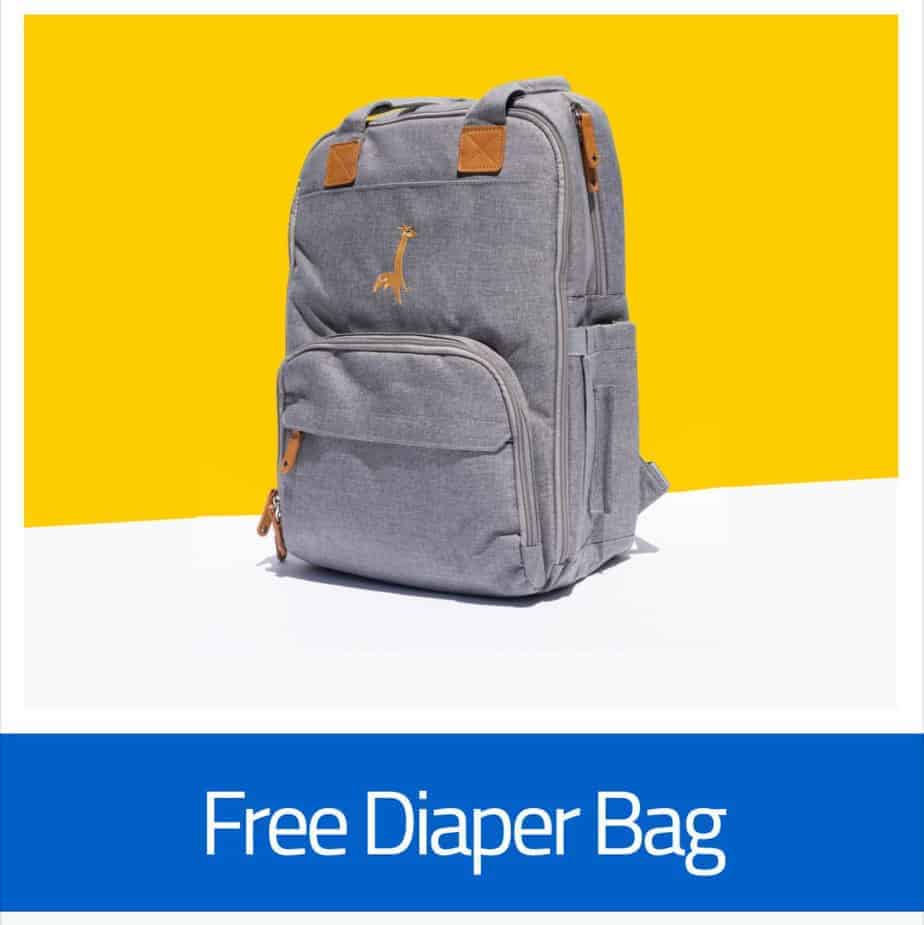 #4 YOU SHOULD PUMP TO MAKE BREASTMILK POPSICLES FOR BABY LED WEANING
I have a BABY LED WEANING HACKS POST YOU CAN FIND HERE that has some of my favorite BLW hacks. One of them is about making the best baby popsicles out of baby food or breastmilk. With breastmilk or formula, you can do this before 6 months even. Just watch them of course. And use a safer mold like one of these.
#5 YOU SHOULD PUMP IN CASE SOMEONE GETS PINK EYE
This is the craziest thing but it totally works. And I cannot tell you how many times I've squirted my family in the eyes with breastmilk! The next time you get pink eye, find a nursing friend and borrow some milk. Hahaha. It works. READ MY POST ABOUT PREVENTING PINK EYE THOUGH HERE.
#5 YOU SHOULD PUMP TO ADD TO COOKING. YUM.
Ok this one is kind of silly but you can totally cook with it…..especially for your new Baby Led Weaning baby as they start to eat. I don't love cows milk for new 6 month olds starting to eat. READ MY BABY LED WEANING POSTS HERE TO LEARN MORE.
PIN TO YOUR BREASTFEEDING BOARDS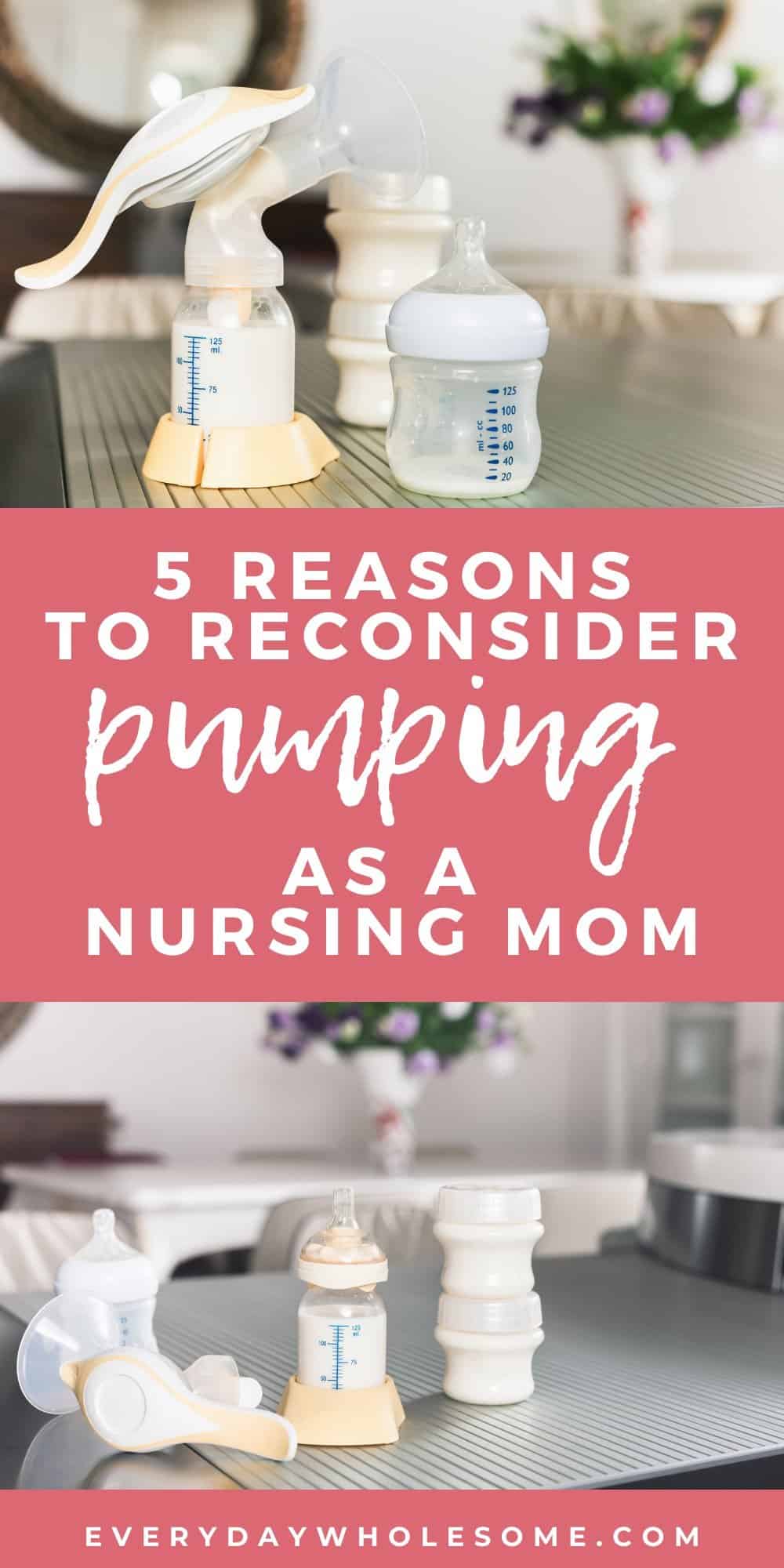 GET YOUR FREEBIE