5 Mom Hacks to bring JOY to your life with littles
These are my favorite mom hack tips and tricks to bring JOY back into your home and change your life as a stay at home mom of baby, infant, toddler, little kids. I've written down and tracked these life hacks during my good and bad days as a mom. Funny that quiet time is a major theme of the things I am suggesting below.
This post may contain affiliate links.
#1. GO TO SLEEP EARLY. GET UP EARLY.
Never trade light for darkness.
My husband and I talk about this often. But I totally get it. It's so hard to be a mom. After the kids go go bed, it's so tempting to stay up late and get things done or just enjoy the quiet time. I had a successful photography business when my first kiddo was only a toddler and I worked from 10pm to 2am every night basically. It worked while it worked and then my health started to suffer. Correlated? Who knows!
Over time and as I've gotten older I've realized I am a better mom when I got to seep early at night and get up early. I actually took these courses and they were extremely helpful!
#2. PRAY
Ask God to multiply your time. Ask God to give you grace and patience. Ask God to help you through your days and guide you. Pray throughout the day. Using some of that new morning quiet time for devotional time or prayer time is the best way to start the day. I love this devotional for all year round and every year.
#3. SYSTEMS & ORGANIZATION & HABITS
Habits for yourself and your family are essential. The more things you can do out of habit will save your brain from decision fatigue. It's legit. Work on it.
The Laying Down the Rails series by Simply Charlotte Mason is the best habit resource I have found. It's amazing!
GET ORGANIZED. WORK TOWARD MINIMALISM.
This will be life changing for you to have less things to clean, move, organize, maintain. You will all be happier and healthier for it. It's a journey. Start with some of these great resources. Check out more books here!
SYSTEMS IN YOUR HOME.
I love reading and researching how moms of large families handle their systems throughout their day. I have a system for all the things. It makes my life and home run smoother. Don't get me wrong…I said SMOOTH…EEEEERRRR. Not smooth. Hahahah. Life with small kids around is anything but smooth or predictable. It's totally full of chaos but the more you can control that and minimize it the better.
This is one of my favorite books of all time. It's full of amazing resources!
#4. QUIET TIME FROM 2 TO 4 PM
Quiet time from 2:00 to 4:00 will save your sanity if you are a stay-at-home mom and spend the entire day with the kids. They need it. You need it.
It is ok to tell your children that they need to be alone and give you a break. That is not child abuse. It's true.
Get them used to their time alone to play. Give them special toys. Be creative. If you need to, save your electronics for the end of quiet time.
Plan it out and you'll feel like a new person. Spend this time being QUIET or filling up your cup in some way. Drink a cup of tea or something lovely. This is my drink of choice for quiet time with this in it also.
THE BEST SAFE, AFFORDABLE NATURAL DISPOSABLE DIAPER BRAND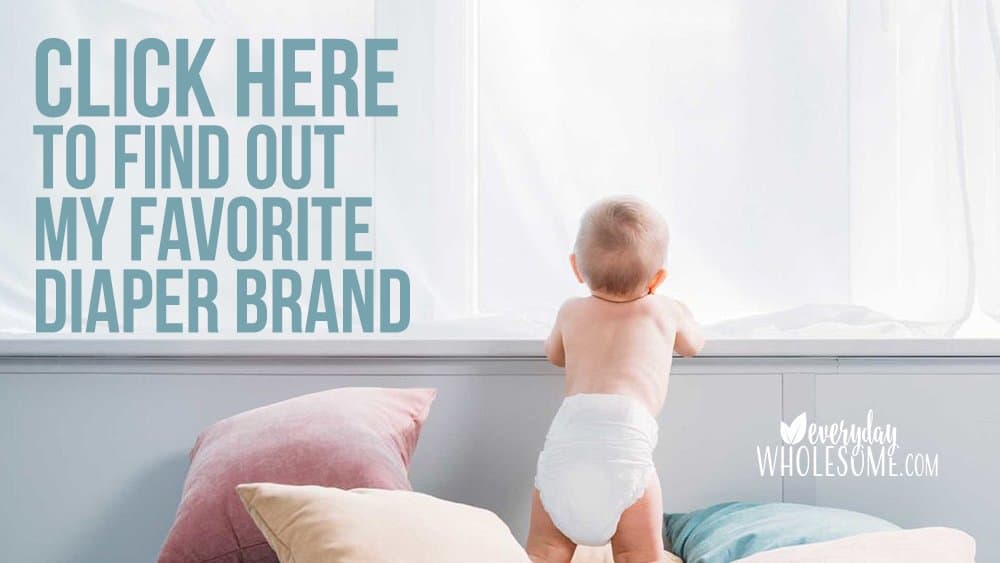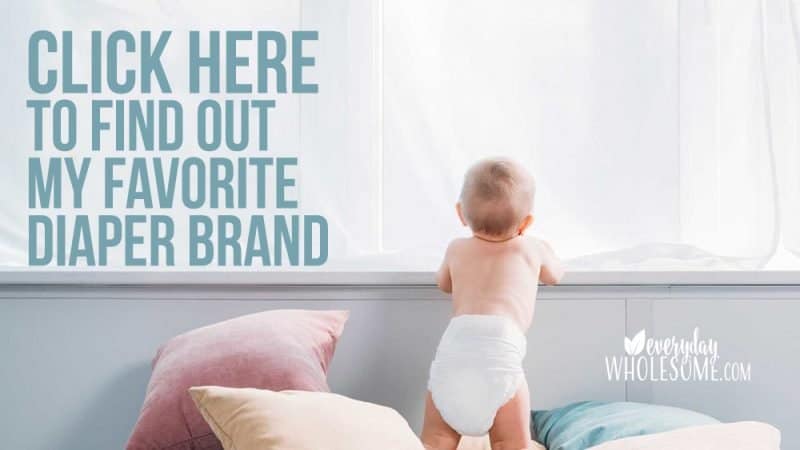 This brand made me switch after 8 years of cloth diapering to using disposable diapers!!! Read the full post here.
Why I love this brand…..
It's super easy to order.
Their customer service is THE BEST.
They don't stink.
They are SUPER absorbent!
The cost is consistent.
They are inexpensive for safe, natural, biodegradable bamboo diapers…..that actually work!!!
They only have one color. It's simple. I love simple.
COUPON AND PROMO CODES FOR FREE STUFF!

#5. SUPPLEMENTS FOR MOM'S MOOD
Sometimes we need a little health support, especially as moms.
We are designed beautifully. Baby gets all the nutrients baby needs BUUUUUUT this leaves mom depleted. With each child we are more and more depleted. Our bodies' need nourishment. Our bodies' need to be filled back up. We need support. Being a mom is hard. Carrying a baby is hard. Giving birth is hard and taxing. It's a lot on our bodies. They need support. Our hormones are fluctuating every single minute. They need support also.
Once I found these supplements…..MY MOOD IMPROVED IMMENSELY!!! No more PMS. I only scream at my kids once a month instead of everyday. It's a huge difference in my patience level. I believe moms need to fix their guts, add in the right vitamins and minerals and balance their hormones and blood sugar. We need body support to function at our best!
Here's what I take and recommend.
WATCH THIS INTERVIEW I DID WITH MY NURSE FRIEND AND HER MOOD IMPROVEMENT
BONUS TIP: AUDIO BOOKS & A BOOK STAND & A SLING/CARRIER FOR MOM WITH LITTLE BABY
We used this system a lot to entertain the kids when I wanted to have story time but I needed to bounce the baby. I played an audiobook like the ones here on this post. My favorite audiobook series was Curious George. And I got this book stand. And this carrier. And I was able to "read" to my older kiddos while they sat at the table having lunch or a snack and while the baby was being occupied also.
PIN TO YOUR PARENTING BOARD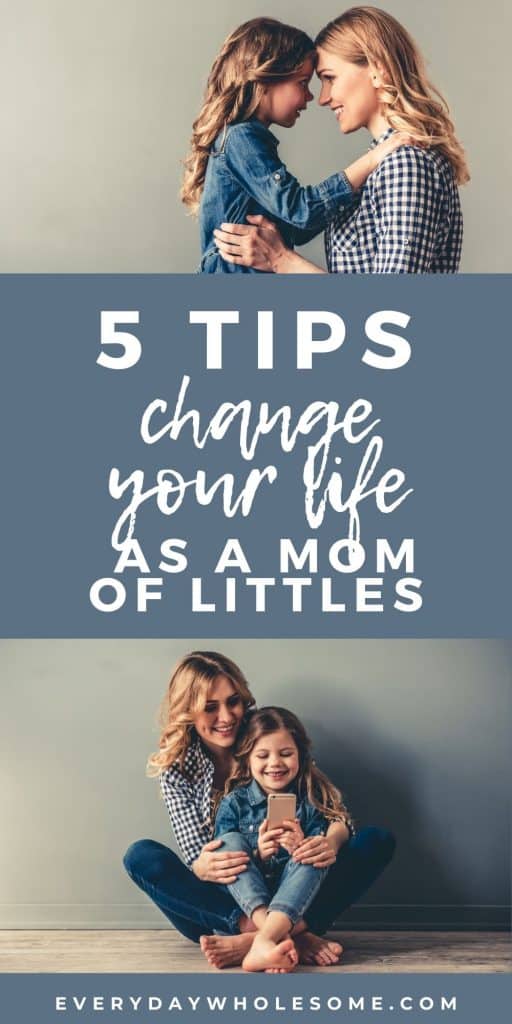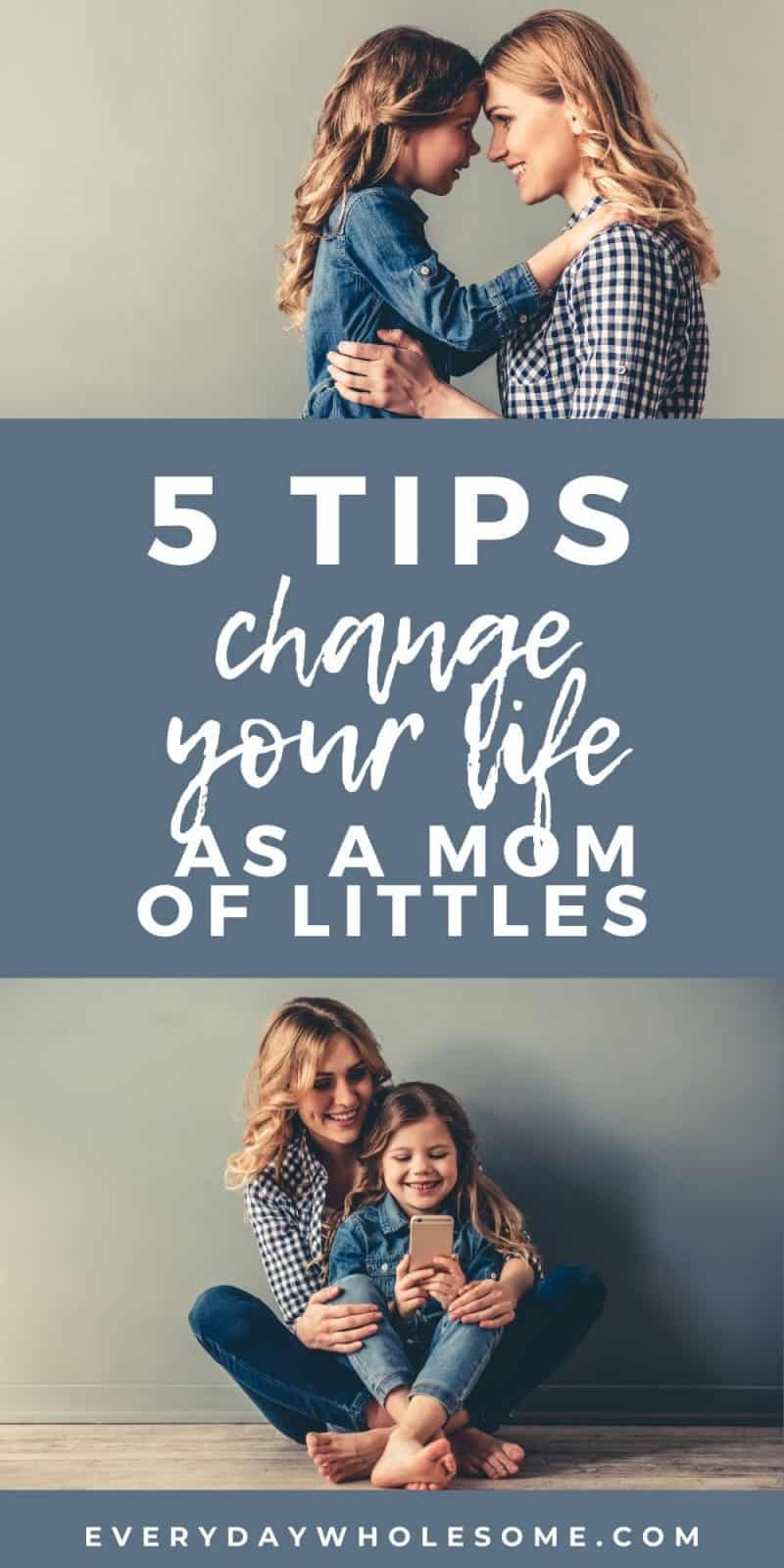 GET YOUR FREEBIE!