The Best Baby Led Weaning Long Sleeve Bibs Compared | Review
Baby led weaning is messy. But it's super fun for baby. And really, it's fun for all watching. But it's messy. You will definitely need a few things before you start….a dog to clean up the floor, an easy to clean high chair, a long sleeved bib or two or three. A good mop or a floor mat. A good steam cleaner. Read my post here on 4 BABY LED WEANING HACKS so you can try some of those ideas to make it easier also.
This post may contain affiliate links which means that at no cost to you this blog may receive a small commission if you purchase from one of my links. Thank you for supporting my blog!
A long sleeved bib or two or three really helps keep baby's outfits (sleeves) clean. You may also want to lay an old flour sack towel (or something similar) in baby's lap to keep his lap clean if the bib pocket doesn't work 100%. I use these towels in my Paperless Kitchen. Read more here.
HOW MANY LONG SLEEVED BIBS WILL I NEED?
After each use I rinse out the long sleeved bib, ring it out and leave it hanging to dry. This will prevent mold and keep it clean. I have found that even in a humid climate after each use it will dry by the next meal if you're feeding baby 3x a day. THE PROBLEM with only one bib is that one time…that one time…when something distracts you from your dirty bib and you forget to rinse it out, ring it out and hang it to dry. Then you get back to the table for the next meal and the bib is still sitting there. Dirty.
Thankfully all the old food is now dried so it's technically wearable but it's kind of gross. Well the whole baby led weaning thing is kind of gross. Anyway, at least two bibs might be nice. I prefer to have 2 or 3 bibs but I only had one for many months and it was just fine. You can decide how you want your system to look and how many you want to buy and store.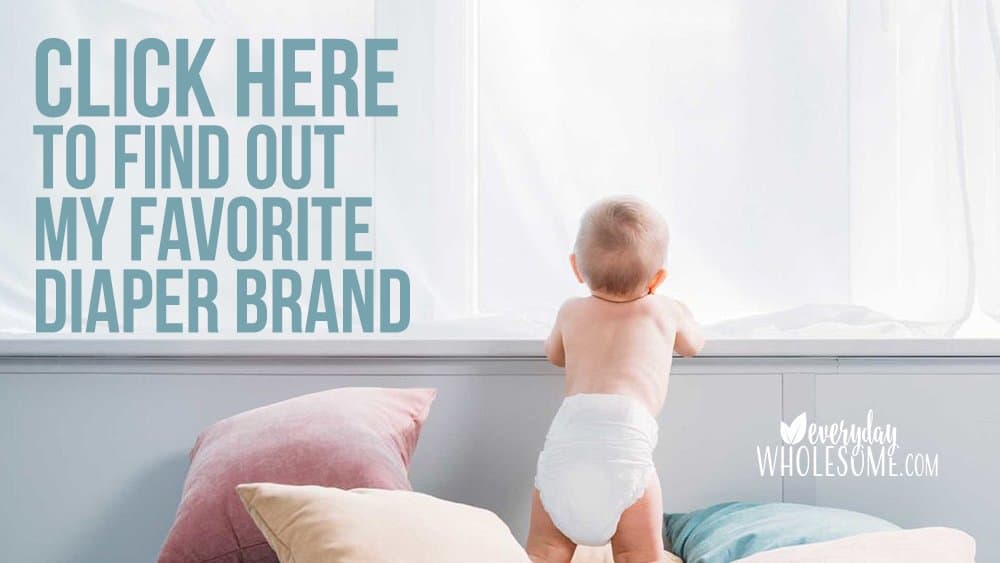 THE BEST SAFE, AFFORDABLE NATURAL DISPOSABLE DIAPER BRAND
This brand made me switch after 8 years of cloth diapering to using disposable diapers!!! Read the full post here.
Why I love this brand…..
It's super easy to order.
Their customer service is THE BEST.
They don't stink.
They are SUPER absorbent!
The cost is consistent.
They are inexpensive for safe, natural bamboo diapers…..that actually work!!!
They only have one color. It's simple. I love simple.
COUPON AND PROMO CODES FOR FREE STUFF!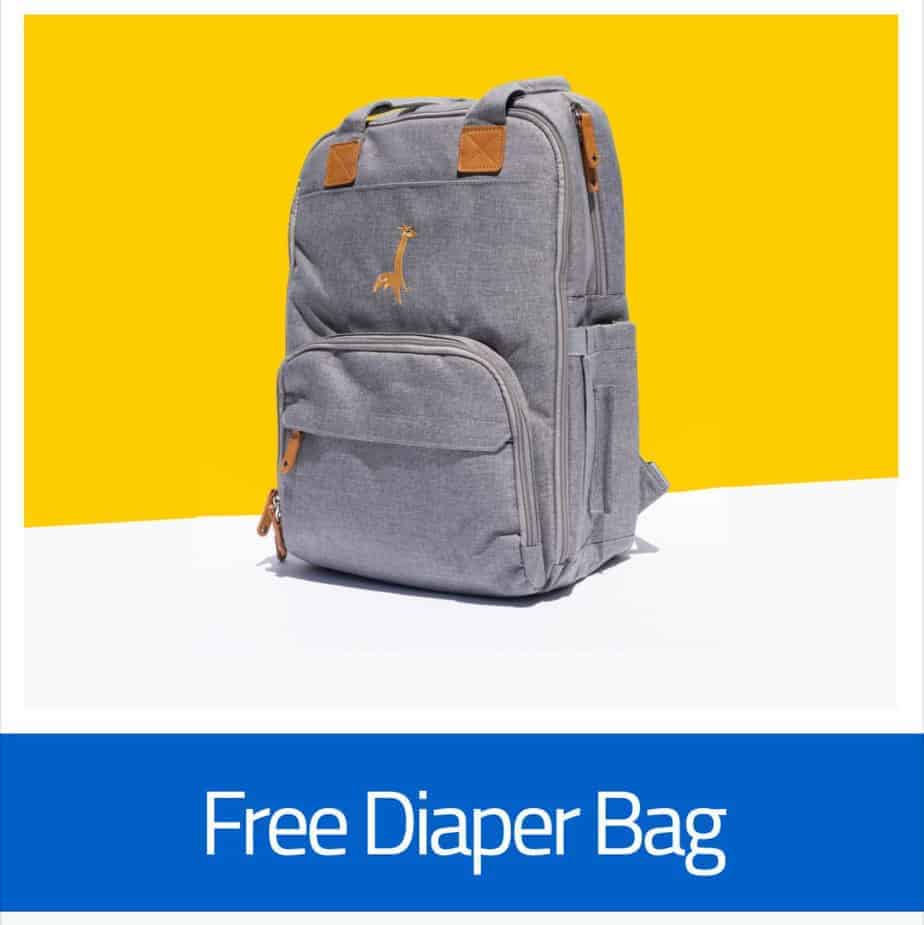 WHICH BIBS DID I COMPARE?
I don't think the Pikababy was out on the market yet when my first baby was starting Baby Led Weaning. We used the Bumkins for two babies and we still have them and they're still just as nice as the day we bought them. Maybe a little thinner and softer is all. No tears. No holes. The only sign of wear on the Bumkins long sleeved bib is that it's discolored a bit, but a good washing will fix that. I don't expect them to remain perfectly white after years of smashed carrots and sweet potatoes.
WHICH BIB WAS MY FAVORITE?
I prefer the Pikababy Long Sleeved Waterproof Bib over the Bumkins Sleeved Bib. But not by much. They are both pretty great. I have a long relationship with the Bumkins and you can't go wrong with it. But I think the Pikababy took the Bumkins idea and improved upon it…
It's bigger.
The fabric is thicker.
It wraps around the body farther
It comes down farther.
But again, you can't go wrong with either one. If you're near an IKEA you can get a pack of these KLADD PRICKAR smock bibs cheap but I didn't love them. The sleeves were too long (they're for kids as smocks not babies).
SHOULD I BUY ANY OTHER BIBS?
I also have a set of these Bumkins bibs. I like these for days or meals I don't want to put the whole big sleeved bib on. I just want to drop a quick bib around his head and have a quick snack or water or something. These are nice to have just in case. Some of my friends have these silicone bibs. They thing that sounds great about them is they don't have to dry. You would wash them off and hand dry them with a towel and they wouldn't need to air dry. But I have not tried them. I like my Bumkins ones.
HOW DO I KEEP MY BIBS CLEAN.
I wash them out after each use in the kitchen sink. I have these 3M hooks on the back of my IKEA ANTILOP high chair. They hang to dry between meals. Every couple days I throw them in my load of laundry and they get EXTRA clean.
What are your favorite baby led weaning items?
PIN THIS TO YOUR BABY LED WEANING BOARD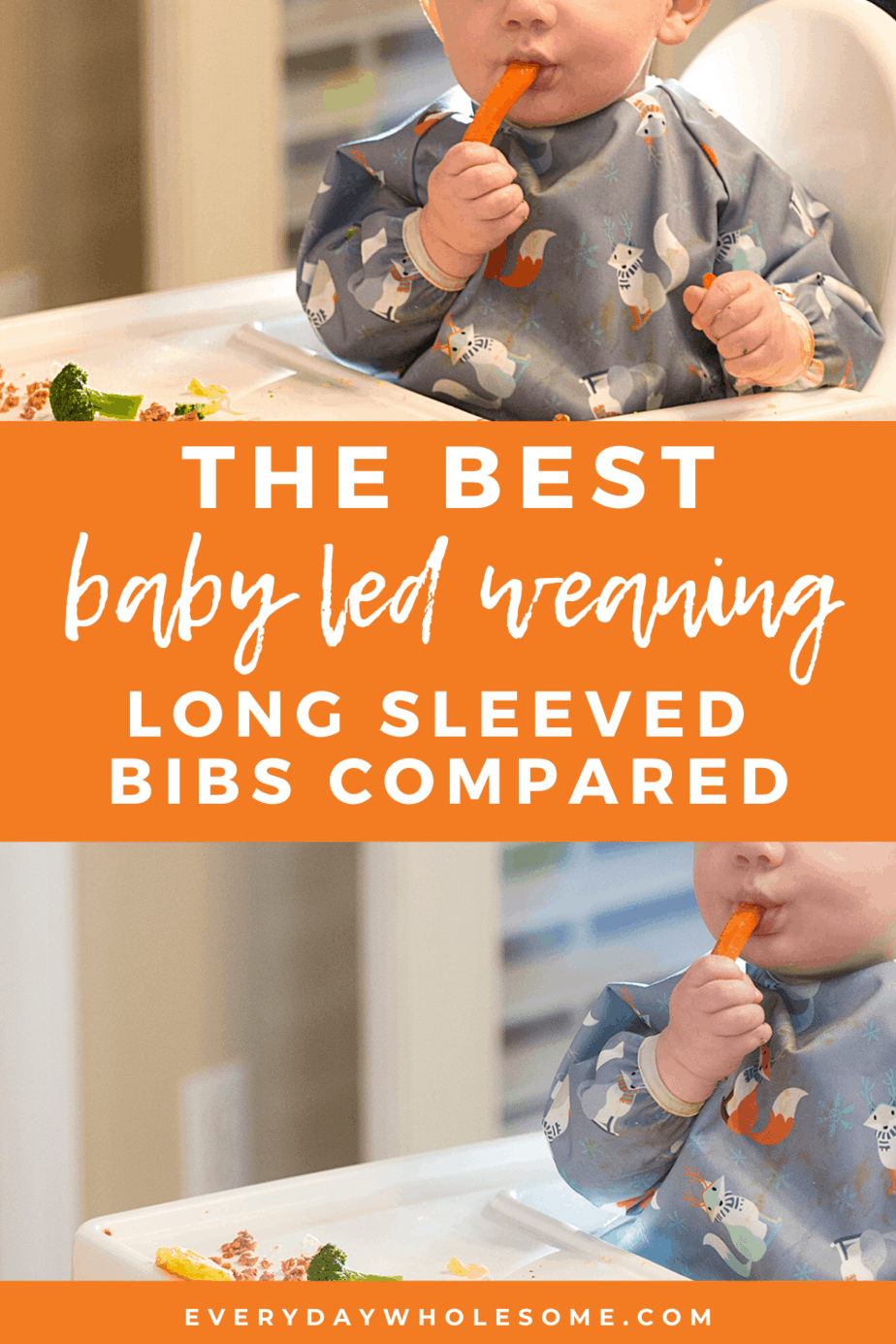 FREE DOWNLOAD!