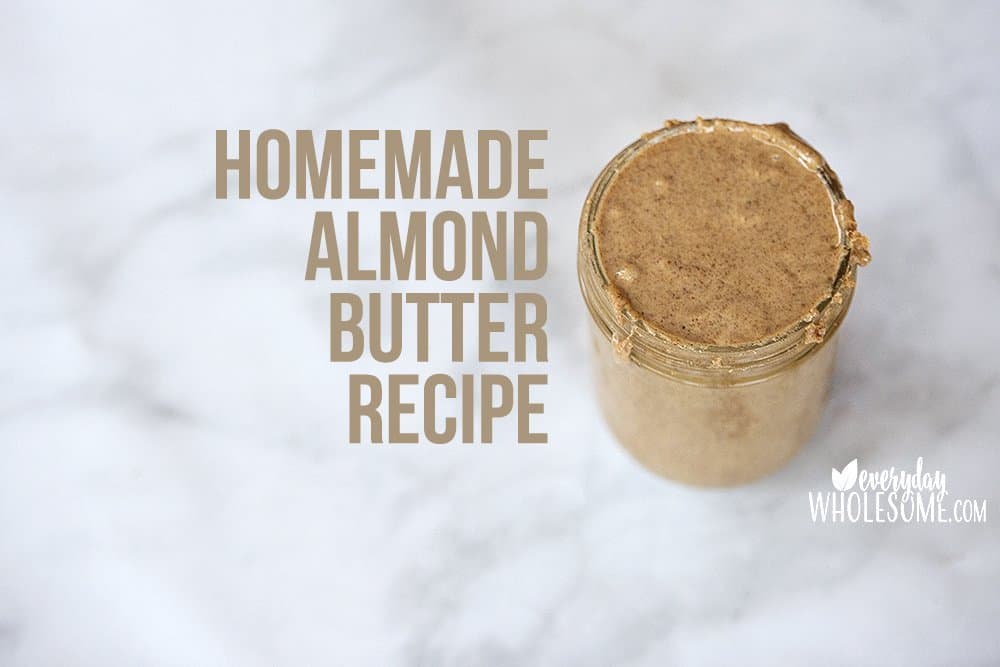 This is our family's favorite almond butter and it happens to be our homemade almond butter recipe. We don't like store bought almond butter any more after making this recipe. 
HOMEMADE ALMOND BUTTER RECIPE
INSTRUCTIONS
Get out Food Processor. We use this Cuisinart Food Processor.
Set up with large S blade.
Get out Raw Almonds. I use the raw almonds I purchase from Costco.
Add 2-3 cups of almonds (less than half of your container)

If I add too many almonds I find it takes longer.
I also broke a food processor this way. Oops.

COVER EARS. COVER CHILDREN'S EARS OR HAVE THEM LEAVE THE ROOM.
Start Food Processor. (The first minute is LOUD…LOUD…LOUD)
It takes about 20 minutes to make the perfect almond butter for us. We like ours really creamy.
You'll stop it every so often when it gets stuck and scrape the edges.
It starts out as an almond flour, then into a thicker almond chunky and then into butter if you mix it long enough.
I like to mix it long enough that it will POUR into the mason jar.
WARNING
Do not try to blend this in your Vitamix. From what I understand your vitamix or blendtec was not meant to be run for 20 minutes at a time and can/will burn up your blender motor. Check first that whatever device you are using was meant to run for 20 minutes before you start this process.
FAVORITE RECIPE TO USE HOMEMADE ALMOND BUTTER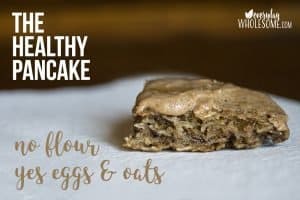 PIN THIS TO PINTEREST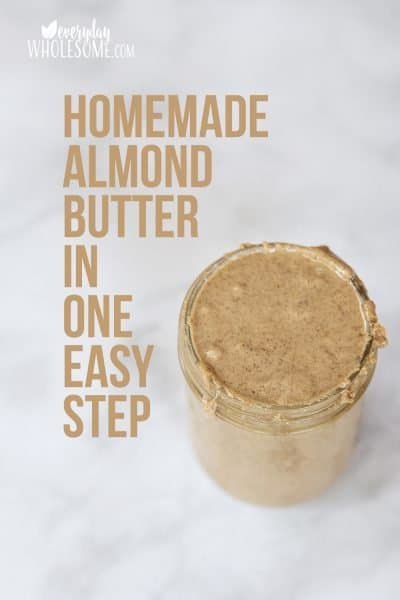 Do you have any tips on making this recipe? Do you soak your almonds first? Tell me more! 
SaveSave
SaveSave