Safe Sunscreen You Can Buy on Amazon, Sephora, Walmart or Target Right Now!
My very smart friend Real Food Liz covers this topic very well. And her favorite (as well as my favorite) sunscreen is from Beautycounter. You can find them all here. And in her, very thorough, research she finds that stick sunscreen is the safest. And this one is her favorite and again, mine, and what I carry everywhere.
I have 1 of these in my purse, 1 in my car, 1 in my house by each of my 2 backdoors….to make it easy to grab and put on kids.
I only tend to cover the areas that I feel need it….we use rash guards most of the time so I can do a quick swipe down the arms that are not covered by the rash guard. So I cover, faces (most importantly under the eyes on cheeks and the nose. Next is forehead.
We play in the backyard in this amazing thing all the time. And our first day at the outdoor pool in a while (like in a couple years) I FORGOT how terrible the reflecting sun rays can be. Shame on me!
PIN THIS TO YOUR PINTEREST BOARD TO SAVE FOR LATER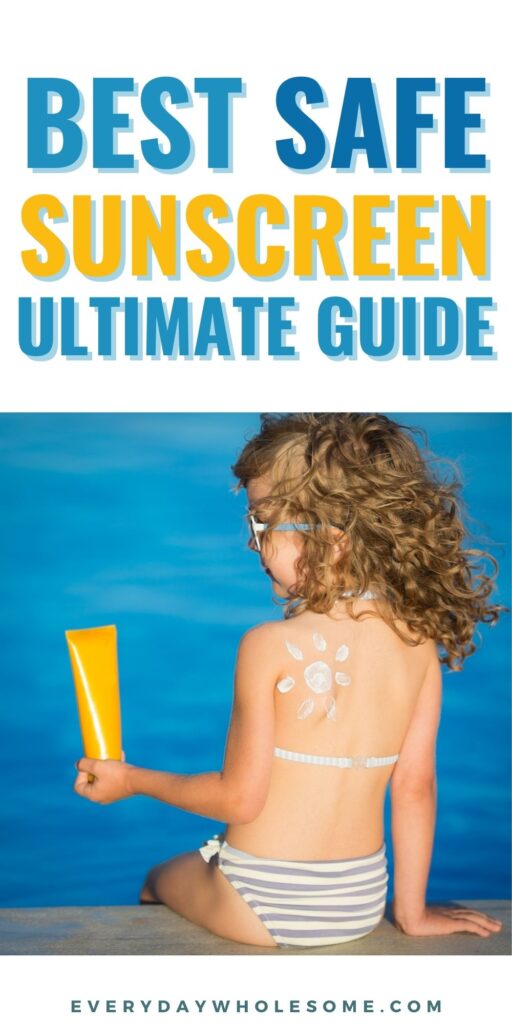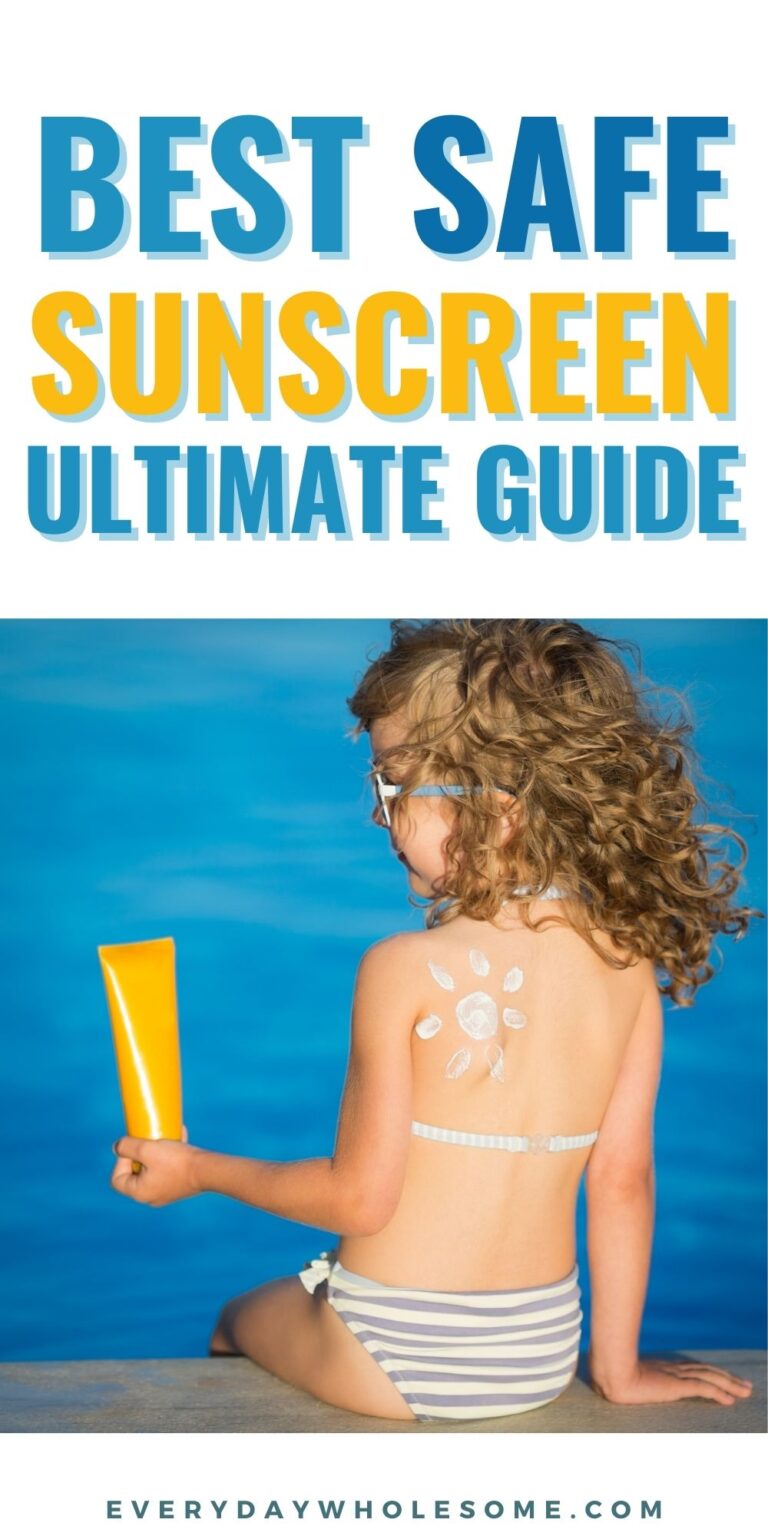 Safe Sun Gear for Mom
I wear this rash guard all the time! I love it! It keeps me from getting burned. And if I get hot, I get in the water and get wet! See more below!
Safe Stick Sunscreens for Kids
What about SPRAY sunscreens? Are they safe.
Sorry. There are none that are deemed safe 🙁
#1. Mineral sunscreen sprays may contain small particles which can damage lungs if inhaled which is why I couldn't find one that was safe!
#2. Sunscreens can break down while still in the bottle. To be safe dispose of products when the mixture clumps or separates. This is why stick sunscreens are recommended!
Safe Sun Cream or Sunscreen Lotions
Sticks are the safest. Along with rash guards, shades and covers. Next is lotion. I find lotions messy so honestly I don't have any but some people love sunscreen lotions. See above about sprays!
Safe Sunscreen for Faces including Tinted Moisturizers with SPF
Face Sunscreen & Tinted Moisturizers with SPF