Sun Canopy Pop Up Beach Tent for Summer
I did a lot of research before deciding on a type of sun canopy to take as a beach tent this summer.
We found this fabulous beach and became obsessed with going as much as we can. I'll put a "SHOP THIS POST" at the bottom to show you all of our favorite things!
This post may contain affiliate links.
PIN TO YOUR BEACH OR SUMMER BOARDS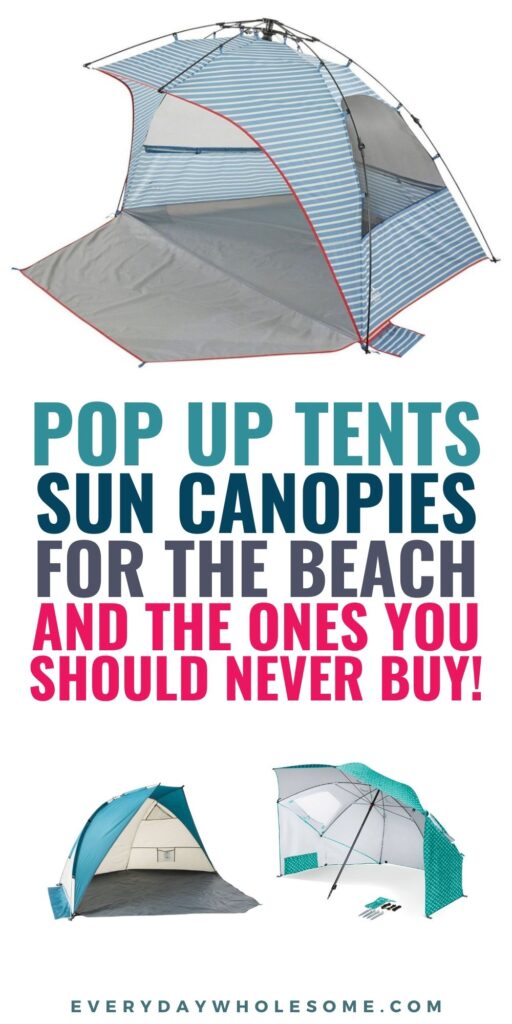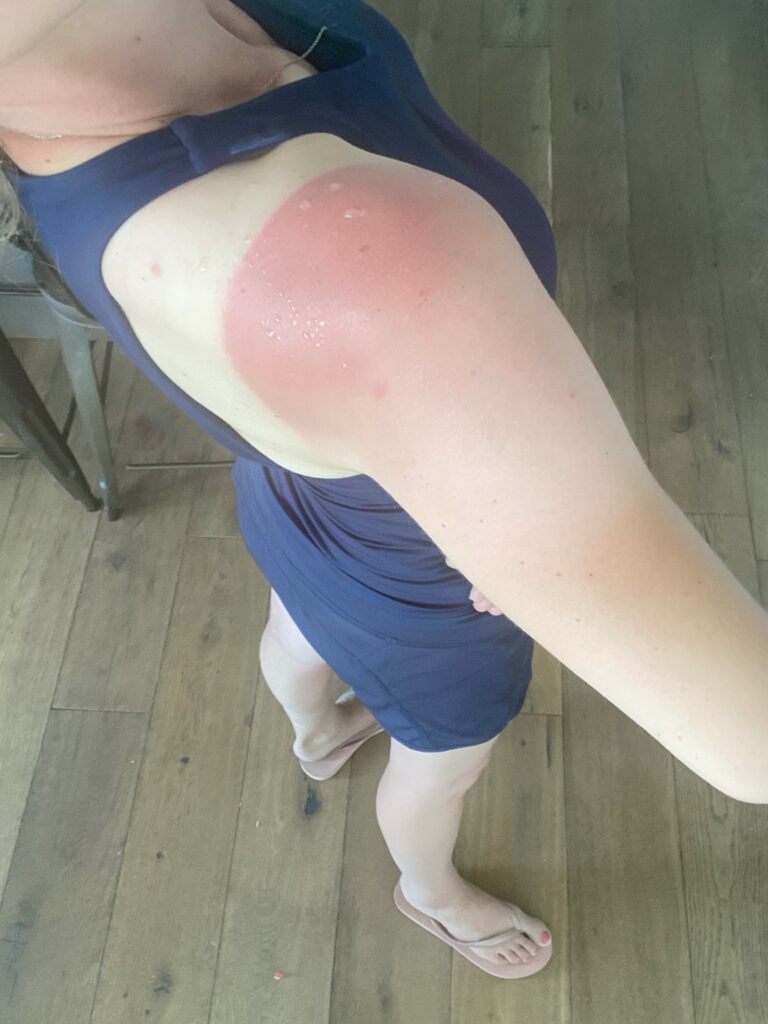 UPDATE: I CHANGED MY #1 CHOICE!
THE WHOLE STORY. I used the sun canopy that was my #1 choice the first time and I GOT FRIED!!!! FRIED!!! UNDER IT! It was not SPF 50 like it said 🙁 Boo. I should have known but how much light came through. Live and learn. So I changed my #1 choice below.
CRITERIA WE USED TO DECIDE ON OUR TENT.
#1. LENGTH OF TIME TO SET UP
My old #1 choice and my new #1 choice both are easy to unfold. My old #1 choice is easier to unfold but it's also shorter. and smaller. and the fabric needs to be darker! The new #1 choice has a similar mechanism but it needs a little more skill to open and close. But it still super easy and is really fast.
#2. EASE OF USE.
#3. ABILITY TO NOT BLOW AWAY
My new #1 choice is harder to keep in place. It's bigger and more front heavy. But I fill the inside with my things. And I fill the bags with sand. And unless it's empty it's good!
#4. SUN PROTECTION.
The darker fabric is a necessity if you'll be in the bright sun for hours and hours and hours.
THE TENT WE CHOSE AFTER RESEARCHING
Shop This Post - The Best Sun Canopies & Pop Up Beach Tents
This is DARK. It's huge. It will protect you from the sun. You do have to fill the bags with sand to keep it from blowing away. And put your things inside. It is easy to fold and unfold.
This is the upgraded version of the one we got!
And it comes with matching chairs and it's just darling!!!!
These are plan B. They are usually a little cheaper and a little smaller. They are also a bit harder to put together and take down. They take a little muscle memory to remember how to fold it up. But they are easier than the pole kind and they have a floor so they stay put unlike the umbrella kind.
This is another one we might get. I just don't see me carrying this by myself. It's a bit larger though really fast to put up. It's more for parties. And with the wind in Utah it's hard to keep it on the ground. I've seen them blow away. So, for now, we are sticking with the above pop up tent!
TENTS THAT DID NOT MAKE THE CUT
So these are the tents I decided against!!!
The NO List - Sun & Beach Canopies
This is the pop up beach tent we purchased as our first choice and after our first full day at the beach we cahnged our minds! It was a HUGE FAIL!!!
It takes under one minute to pop up. My kid did it herself.
It has bags to fill with sand to keep it put. I put my bags inside and it holds it down.
It is super fast and easy to put together and take apart!
It's also huge!!!
It was really steady and the wind didn't blow it over nearly at all.
BUT it is not SPF 50 like it claimes to be. It is really thin fabric and I got FRIED!!!!
This one did not make the cut because when it is windy there is no way to hold it down. The stakes do not stick well in the sand. There is no floor to hold it down. The lady who had this one at the beach had to put it down and had no shade.
If you see a tent with poles that you have to put together and put through the little loops RUUUUN RUN as fast as you can in the other direction. This one takes like 30 minutes or more to put together. It's awful. Keep shopping.
Did I miss any tents or beach sun canopies?