How to Potty Train your Toddler Early | Before 24 Months and in just 3 days!
I share my experience potty training two toddler children early before 24 months. I had no idea this was a norm in many places and times and that the time around 21 months is a developmental time when it is the best time to potty train.
This post may contain affiliate links which means that if you purchase from one of these links I may make a small commission at no additional cost to you. Thank you for supporting this website and my family.
WHY WOULD YOU POTTY TRAIN SO EARLY?
It is only a new phenomenon to wait until after 24 months to potty train. Back in the 1950s most children were potty trained by 18 months. Today, only the vast majority are not trained by 18 months.
The 18-24 month window is supposed to be the optimal time developmentally for most children. They are excited about it. They are self-motivated to do it. They aren't yet stubborn enough to not do it just because. They can understand what is happening and they think it's fun.
DOES IT MATTER IF I POTTY TRAIN EARLY OR LATE ?
I really don't think it matters. It's totally up to you, your kid and your family situation.
I also think there are pros and cons to potty training early and training late.
HOW EARLY CAN YOU POTTY TRAIN?
You decide. Whatever works for your family is the right answer fo this one!
PIN THIS TO YOUR PINTEREST BOARD ABOUT TODDLERS OR POTTY TRAINING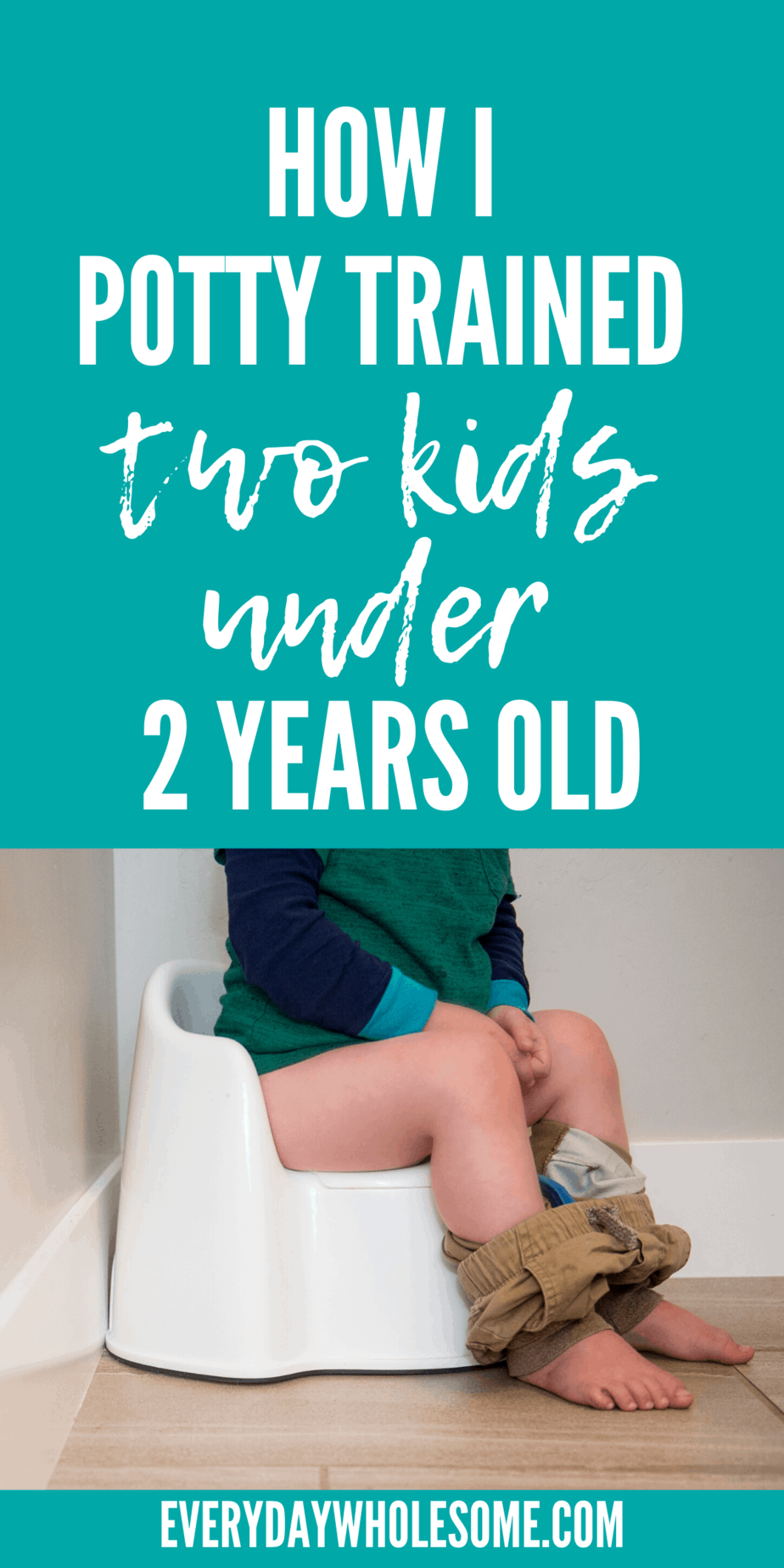 PROBLEM WITH EARLY POTTY TRAINING
My middle kiddo trained early but was not 100% which caused a great deal of frustration with "pee pee accidents." I was not always as patient and kind as I should have been. (Insert mother's guilt.)
My youngest appears to be more consistent already and we are just a couple of weeks into this. He has only had one accident so far. He was been much more interested at being accurate than she was. I'll let you know in a year or two if it was worth it.
UPDATE: He still has more accidents than I think many moms would be comfortable with. At friend's houses and out at parks, I have to be more careful to make sure I take him to the potty. Many moms would rather have kids in diapers than have accidents. It's up to you and your comfort level.
THE PROBLEM WITH WAITING TO POTTY TRAIN LATER
I had a hard time potty training my oldest at around 2.5 years. I remember getting REALLY frustrated with her because she just wanted to pee on the floor. Ahhh! I only potty trained her because she was peeing through all of her cloth diapers at the time and I had not yet found Dyper Brand Diapers (I'm so in LOVE….GET YOUR FREE DIAPER BAG HERE!) I probably wouldn't have forced it had I found a safe, non-toxic, super-absorbent disposable diaper that I could use until we were ready. OR better yet, a pull up like the gorgeous Dyper Briefs that are so soft and comfy!
INFANT POTTY TRAINING (ELIMINATION COMMUNICATION)
I never did this. I read about it when I was pregnant with my first child and just never did anything with it. It didn't fit for us.
POTTY TRAINING AT 18 MONTHS
For some reason my last two of my three kiddos potty trained around 19 months. It was kind of by accident and kind of on purpose.
We had a little potty seat.
We had older children for a toddler to watch.
We had an interested toddler.
PIN THIS PIN TO BOARDS ABOUT TODDLERS OR POTTY TRAINING TO READ LATER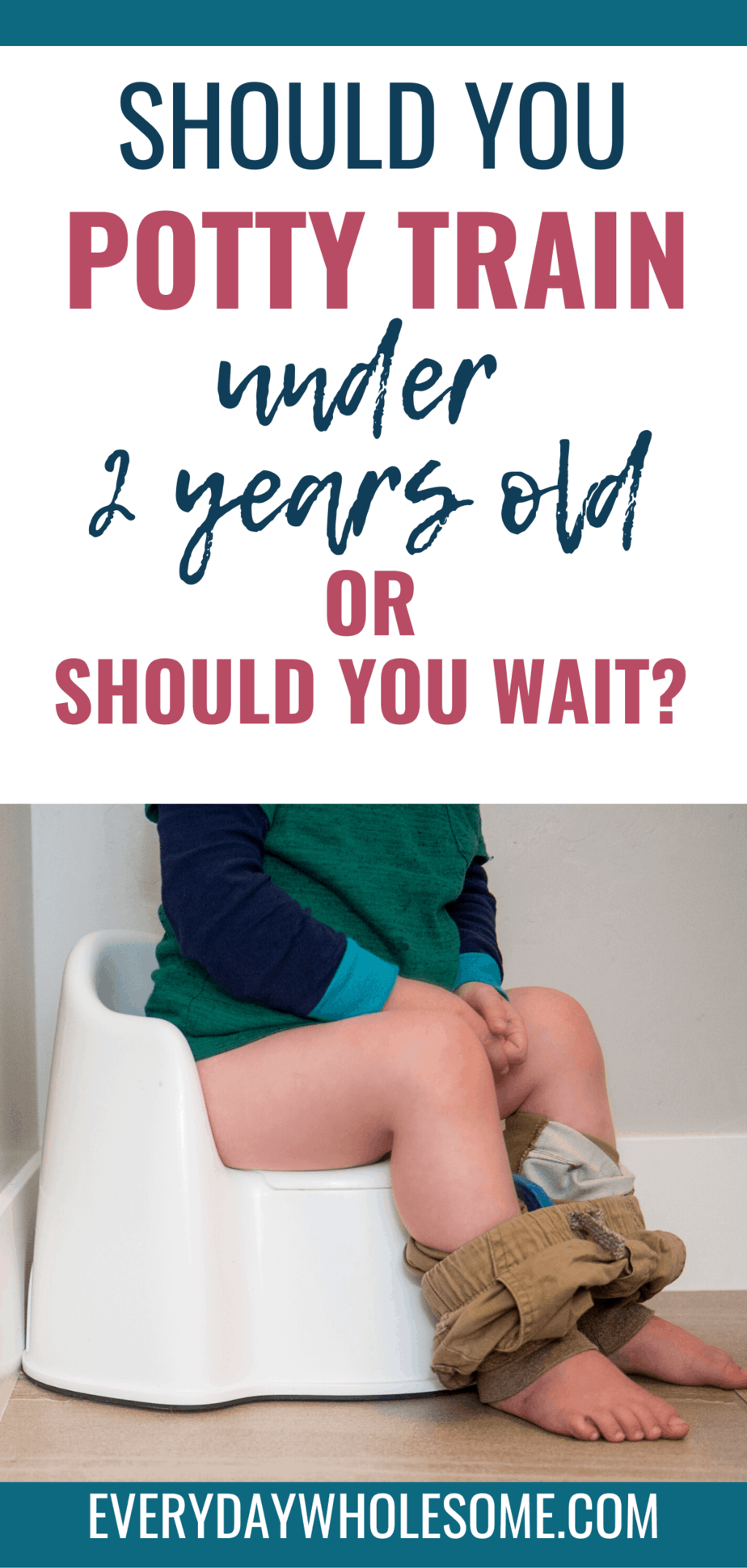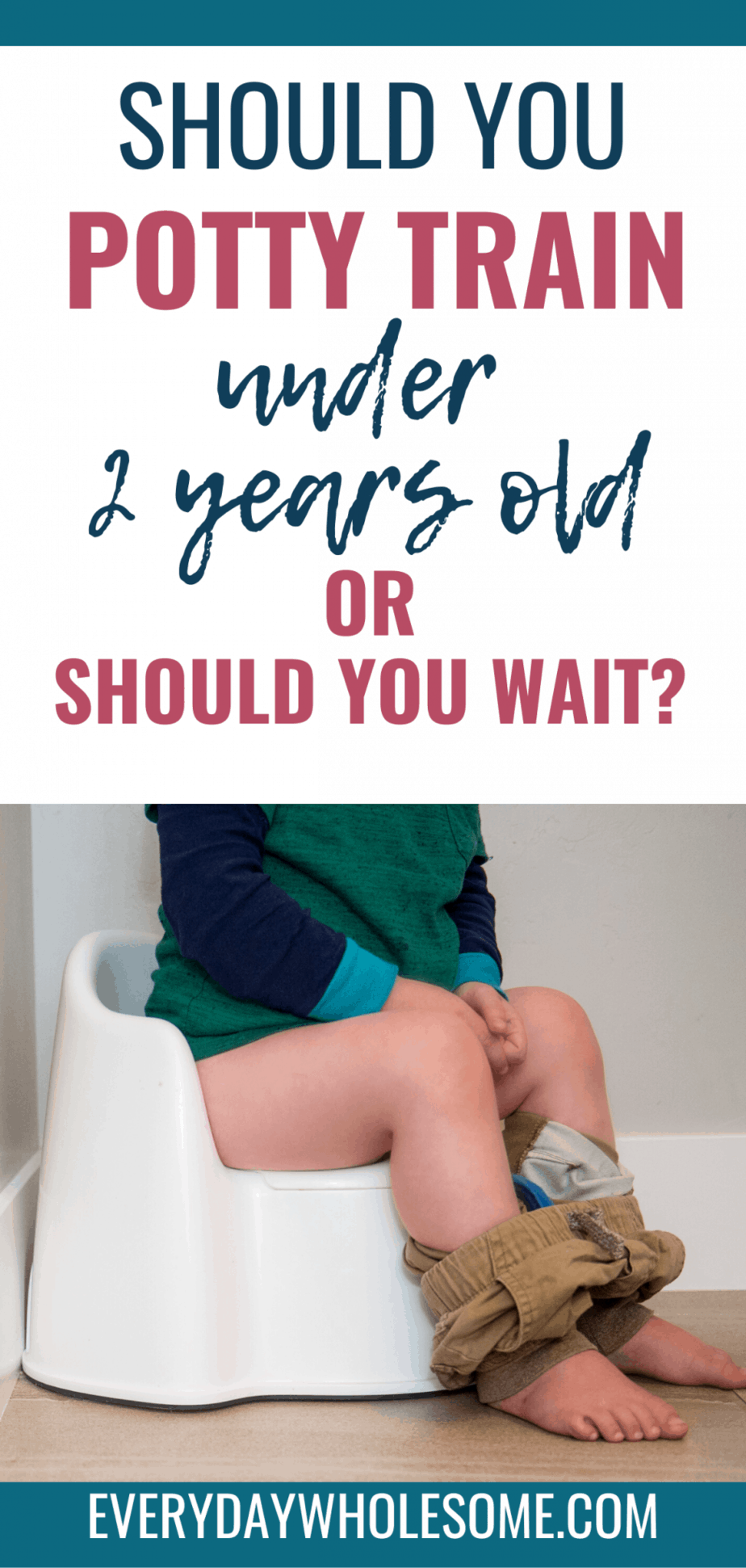 ARE BOYS HARDER TO TOILET TRAIN?
Every child is different. I toilet trained two children early, a boy and a girl, and my boy was easier to toilet train. So who knows!
I trained my boy sitting down because he was so little.
I need advice on when to teach him to pee-pee standing up! We aren't there yet!
WHAT ABOUT DIAPERS AT BEDTIME?
I did not worry about potty training at nighttime until the child was ready. I have one child who is such a heavy sleeper she had to have us take her to the potty in the middle of the night until she was in early elementary school. My other older kiddo would wake up when we did that for her. Kids are all so different.
DID YOU FORCE YOUR TODDLER TO POTTY TRAIN IN A WEEKEND?
I waited until both of my littles WANTED to sit on the potty and pee-pee in the potty. They wanted to go pee-pee on the potty. I didn't even know it was possible with my middle kiddo (the first one in my house to potty train early.) But for my youngest, I knew it was possible by that point. It was easier with him too! HE POTTY TRAINED IN A DAY!
HOW TO POTTY TRAIN YOUR 18-24 MONTH OLD
Of course, if he or she is not ready, you shouldn't force it. But if he or she appears interested and you have the time and energy and are in a good place (not moving, for example) then have fun!
CORONOVIRUS QUARANTINE MIGHT BE THE BEST TIME TO START!
Get started now while you are home!
HOW TO CLEAN YOUR TODDLER POTTY AND POTTY SEAT!
Let's face it…there will be MESSES GALORE during the potty training years. It's a fact of motherhood. I have written about how much I love the DYPER BRAND cloth diapers and disposable diapers. I switched to disposable diapers after 8 years of cloth diapering due to this amazing company. I am in love. I use these wipes to wipe hands off! They also can be used as a replacement to your Clorox wipes that is safe and natural. Are you in love with this company yet like I am?!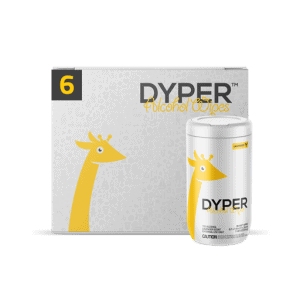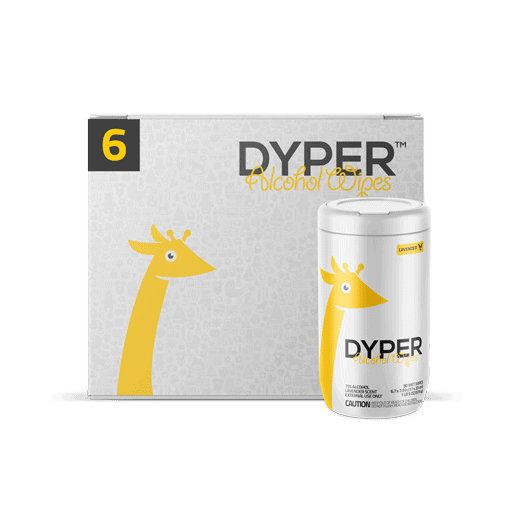 They also have a replacement to your Clorox wipes that is safe and natural. Are you in love with this company yet like I am?!
HOW TO POTTY TRAIN YOUR TODDLER EARLY BETWEEN 18-24 MONTHS
Other kids! This is the biggest secret to potty training early. I'm not kidding. Kids who have older siblings or go to daycare are the ones who potty train early so if this is your first baby, don't be so hard on yourself. It will be harder. My first didn't potty train until 2.5 but my next 2 were around 18 months….Why? Because of my first kiddo!
Get a tiny potty seat. This is our favorite one!
Praise! Oh my goodness. Kids at this age LOVE praise more than anything.
You can use treats if you want. I found that to be really annoying because they are too small to know that they only get one treat and they want them all. Then they want them later. That kind of thing drives me crazy so I stop introducing treats.
Get undies or training pants. They love that! Unless you want them walking around naked all day, plan for something for them to wear. Mine started using the potty before I was ready so I had to do a quick Target Pickup to get undies when he didn't want to wear his diaper anymore.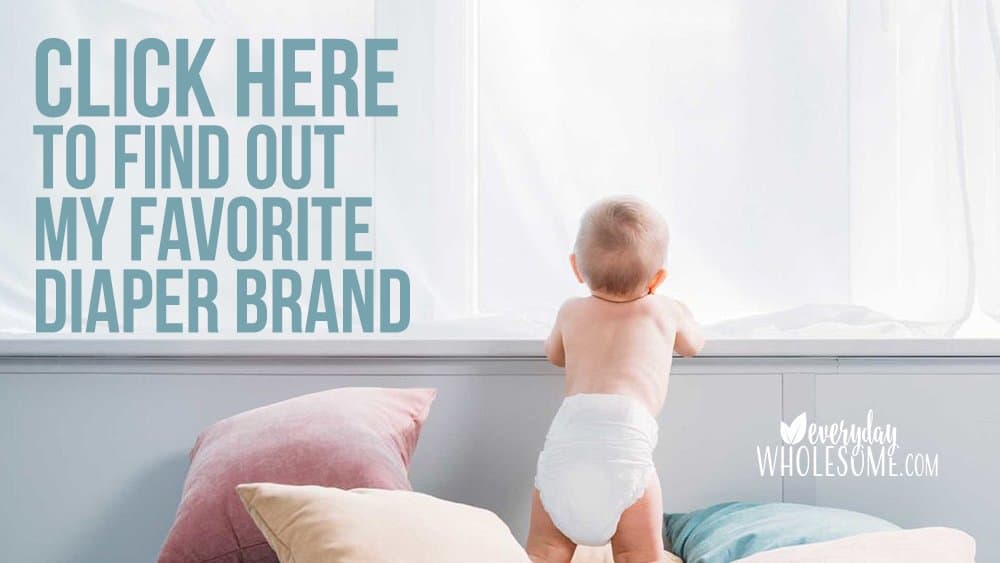 THE BEST SAFE, AFFORDABLE NATURAL DISPOSABLE DIAPER BRAND
This brand made me switch after 8 years of cloth diapering to using disposable diapers!!! Read the full post here.
Why I love this brand…..
It's super easy to order.
Their customer service is THE BEST.
They don't stink.
They are SUPER absorbent!
The cost is consistent.
They are inexpensive for safe, natural bamboo diapers…..that actually work!!!
They only have one color. It's simple. I love simple.
COUPON AND PROMO CODES FOR FREE STUFF!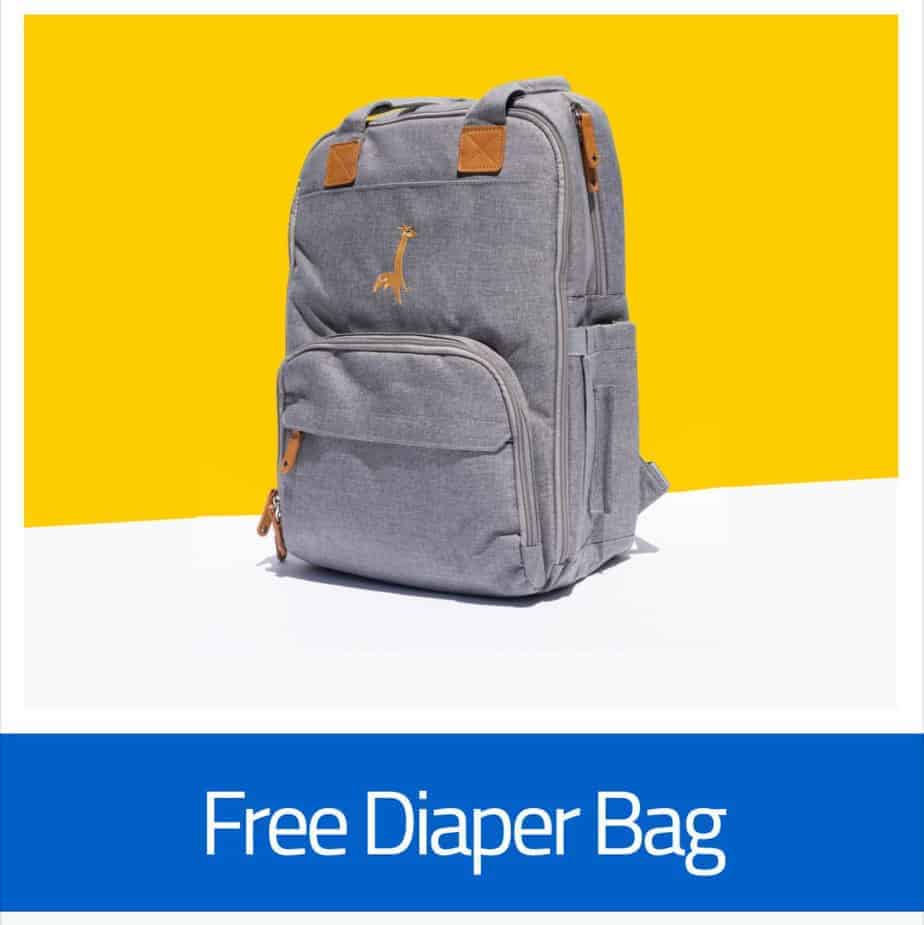 PIN TO PINTEREST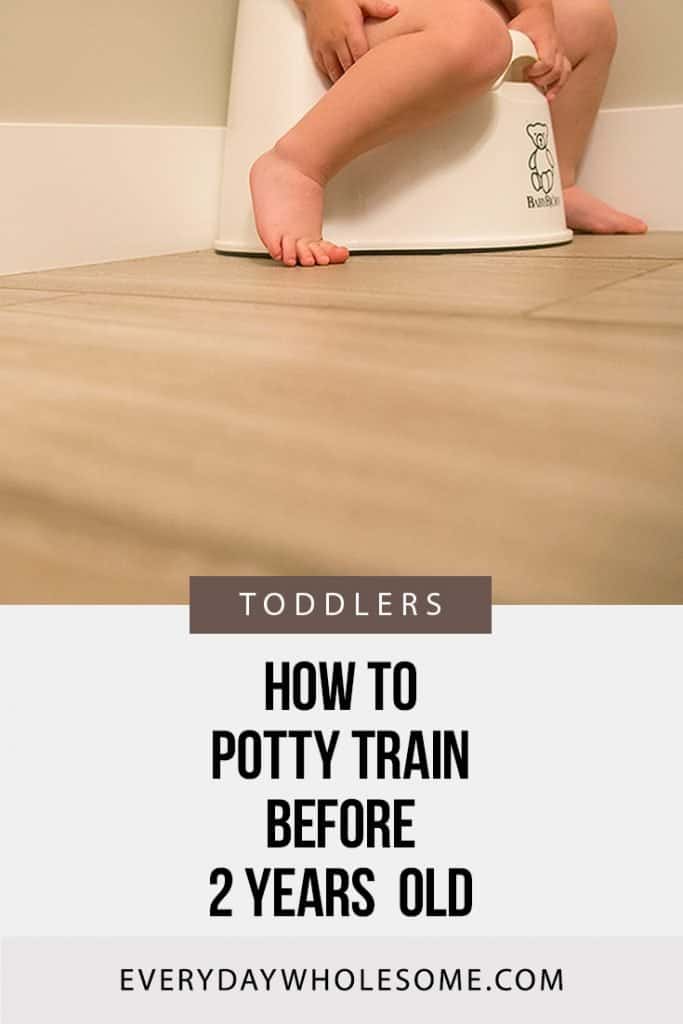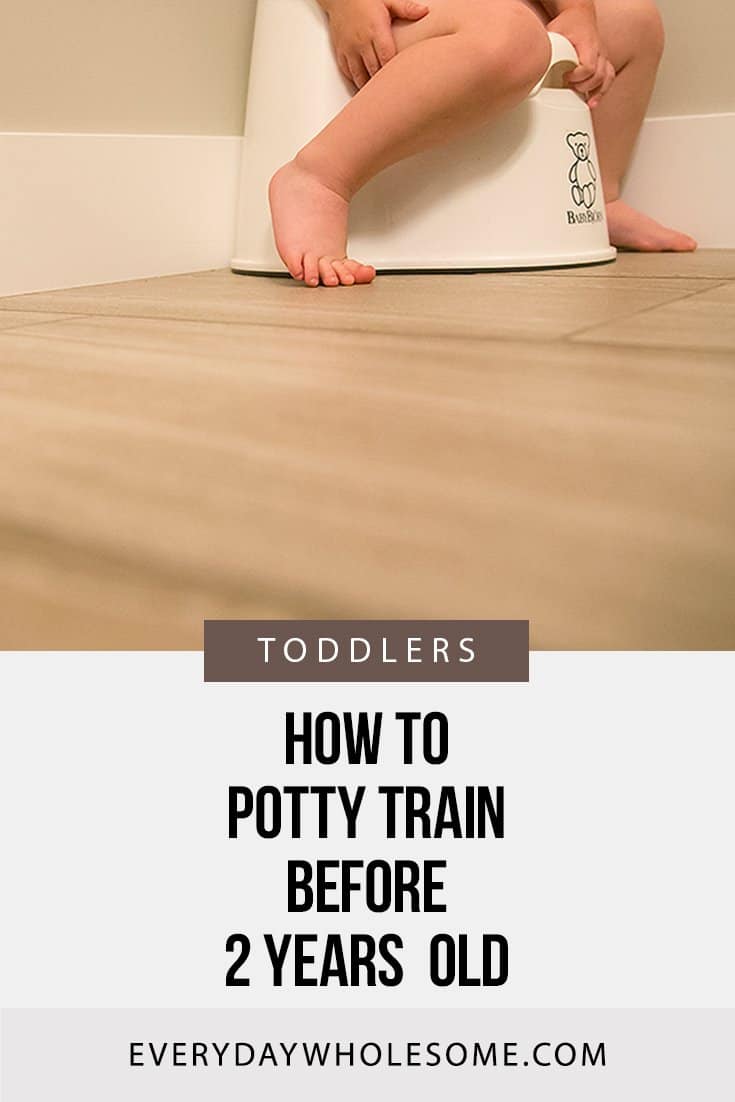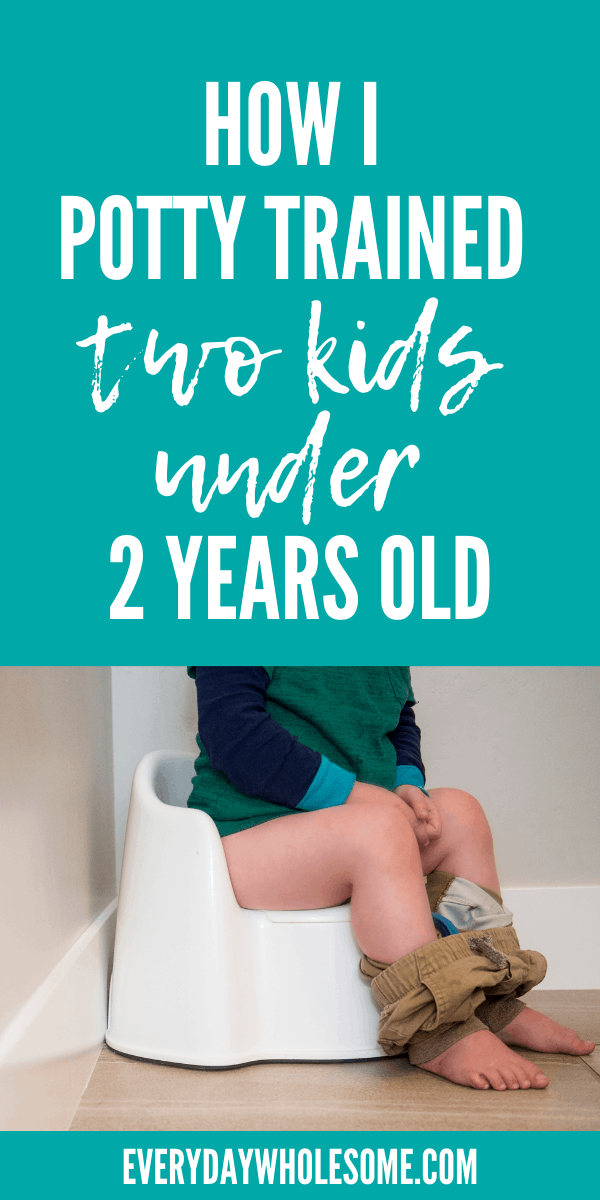 TELL ME!! DID YOU POTTY TRAIN EARLY OR LATE? AND WHAT WAS YOUR EXPERIENCE?
Comment below! I can't wait to hear!
FREEBIE DOWNLOAD