This post was updated on September 11th, 2020.
This post may contain affiliate links.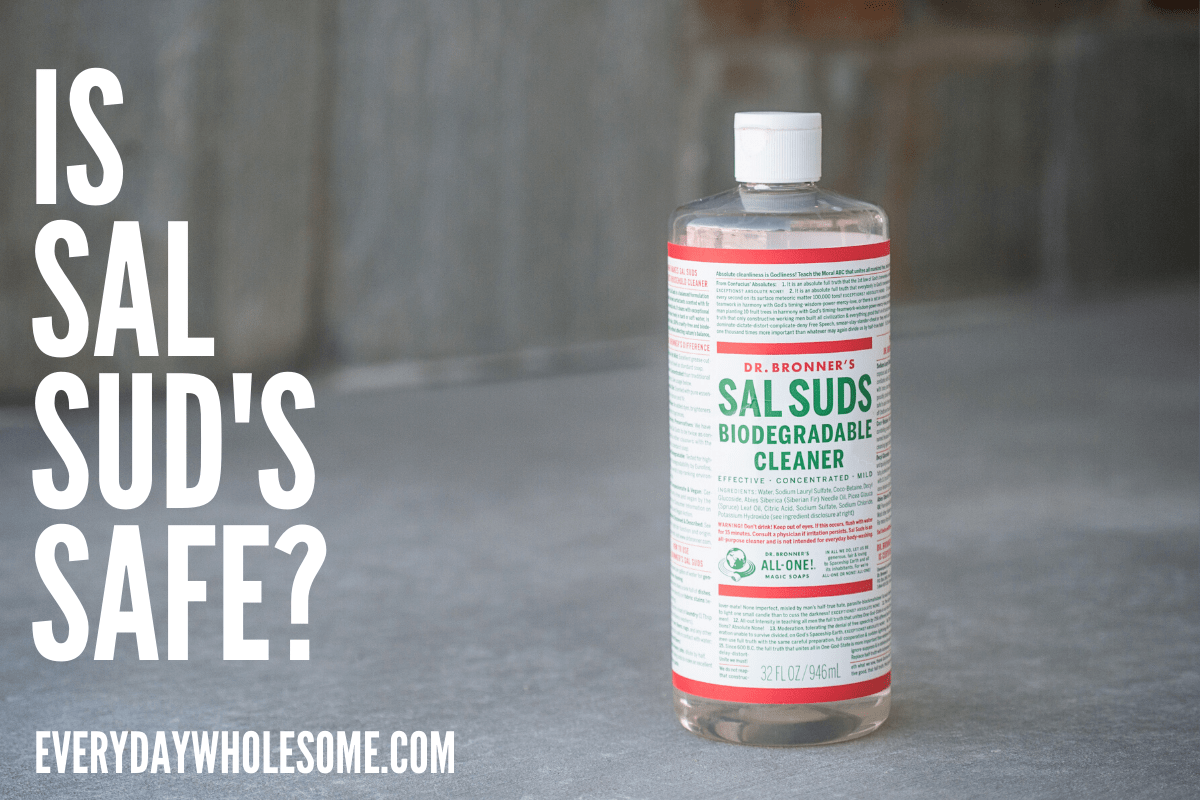 My top 5 favorite uses for Sal Suds at home for nontoxic cleaning and living. Sal Suds dishwashing detergent, dish soap, laundry detergent, laundry stain remover, stain spray and cleaning spray. Is Sal Suds safe or toxic? Is SLS safe or toxic?
TOP 5 USES FOR SALS SUDS
SAL SUDS CHEAT SHEETS FOR USES
PIN THIS ON YOUR DIY OR NATURAL HOME BOARD ON PINTEREST

SAL SUDS INGREDIENTS.
Water, Sodium Lauryl Sulfate (SLS), Coco-Betaine, Decyl Glucoside, Abies Siberica (Siberian Fir) Needle Oil, Picea Glauca (Spruce) Leaf Oil, Citric Acid, Sodium Sulfate, Sodium Chloride, Potassium Hydroxide
IS SALS SUDS SAFE? IS SLS SAFE?
EWG SAL SUDS RATING
EWG rates Dr. Bronner's Sal Suds Liquid Cleaner an A!!!! Read here.
DIFFERENCE BETWEEN SALS SUDS AND CASTILE SOAP
WHERE TO BUY SAL SUDS
FIND IT.
PIN TO YOUR PINTEREST BOARD ON NATURAL CLEANING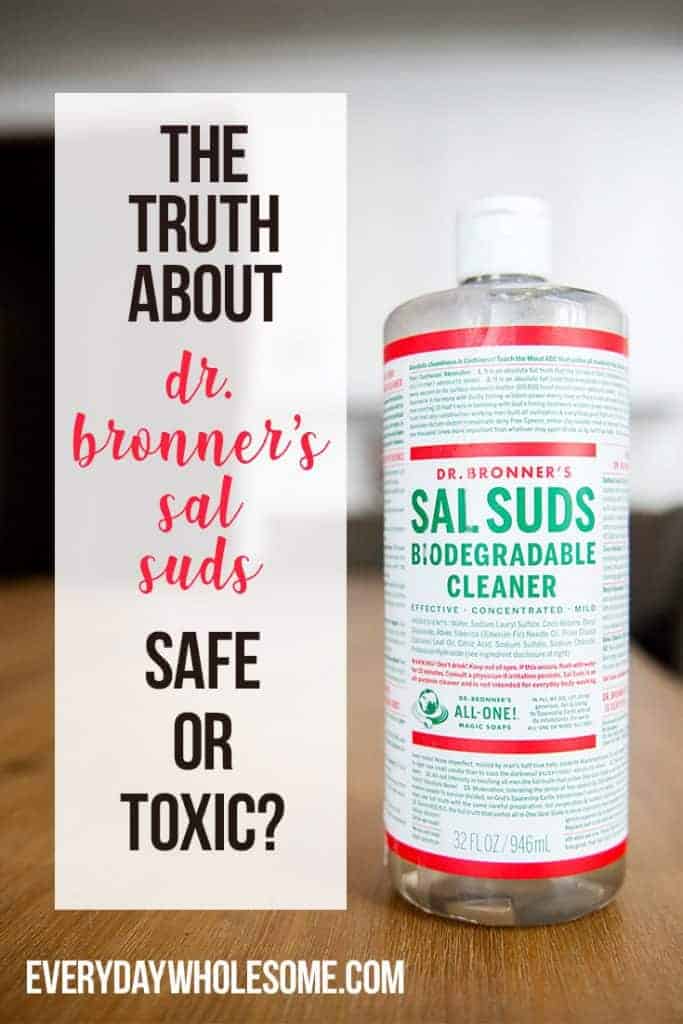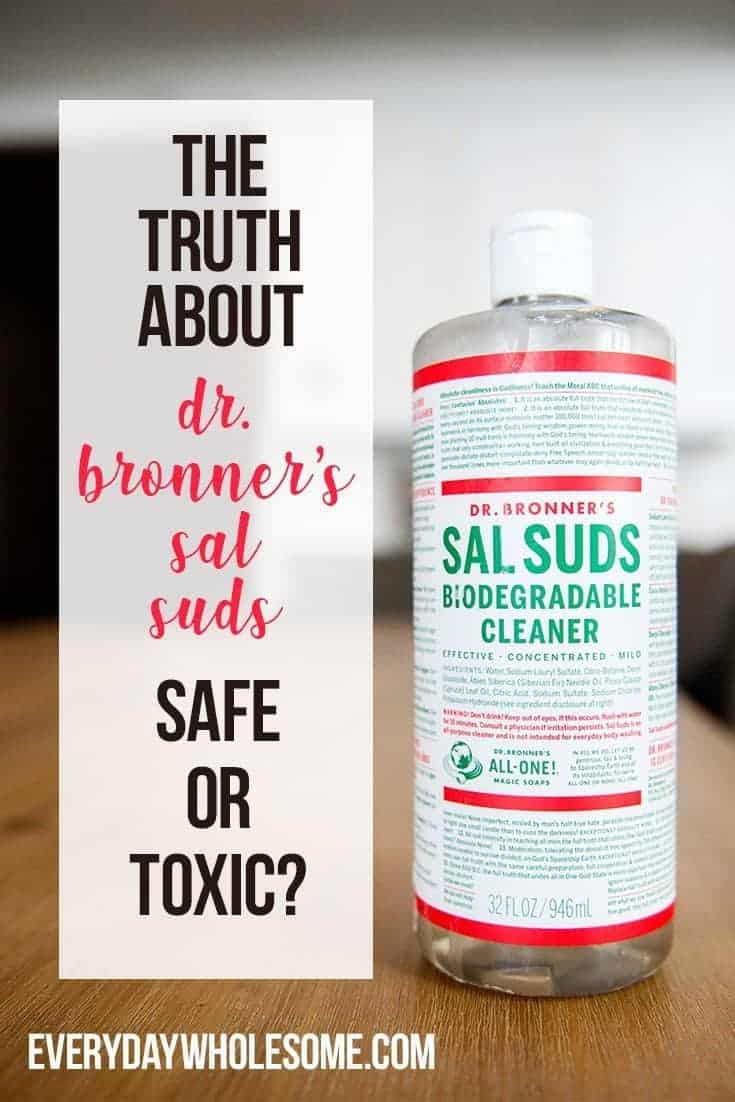 KEEP READING
FREEBIE DOWNLOAD
No tags for this post.