Help your children sleep better tonight | 12 sleep hacks for kids
These are my tips, tricks & hacks for sleep in my home for my children and I hope they will help your kids sleep better tonight.
I am not a sleep expert. In fact, I have a kiddo who has troubles sleeping sometimes and I am always working on ways to help. I think there are bigger issues there that I am currently working and digging to solve. But utnil we have the big solution, we are always working on calming down our house in the evening and getting everyone the rest hte need. SLEEP. NUTRITION. It's all part of the equation for a happy home.
MY FAVORITE BABY SLEEP BOOKS & TIPS
#1. EPSOM SALT BATH
The magnesium is good for sleep. There are supplements that are called "CALM" that include magnesium because it is good for sleep. I like to use Epsom Salt as a carrier for essential oils. I often add Stress Away or Lavender to our epsom salt baths at night for kids. Sometimes they are called detox baths also. (Find 100% pure essential oils here) Don't let the kids drink this bath water….it might make them poo.
#2. MAGNESIUM SPRAY
This is the magnesium spray I have purchased before but I think it tingles. There are some that say they do not cause itch but I have not tried them. Magnesium is also supposed to help with leg cramps and morning sickness (for you…not your kids!). You'll know you have enough when you get loose stools.
#3. WEIGHTED BLANKET
I have a weighted blanket. I LOVE THAT THING. I'm so used to it now (and my sleep mask) that I don't want to sleep without it. I sleep so much more soundly when I have my mask and my blanket.
It is recommended to find a blanket that about 10% of the child's body weight. So, I found a 4 pound weighted blanket for my 4 year oldice who weighs about 35-40 pounds. When I thought about it though I realized it's not a great purchase to get a weighted blanket for kids. This is the weighted blanket I have for my kiddo.
LOOK FOR A QUILT. Look for a nice quilt that matches the child's room decor. Like this one. Check out the weight and it's often 5-6 pounds. You can try doubling it up over the child at night and then pulling it down to help the child make his or her bed during the day.
PIN THIS ON PINTEREST UNDER BABY OR HACKS TO READ LATER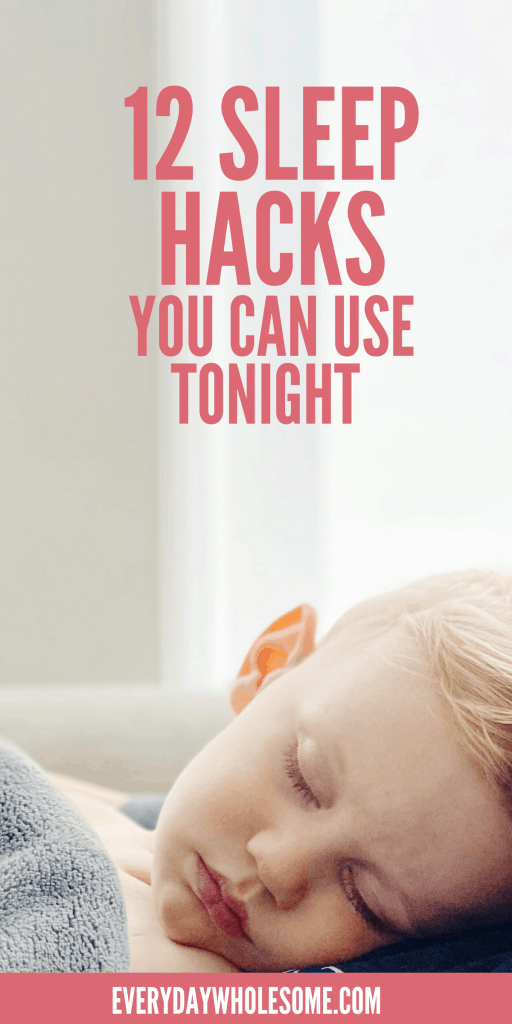 #4. ESSENTIAL OILS TO HELP CALM THE MIND
I love the kids' Essential oil OWL diffusers & sound machine & lullaby & nightlight combo
My favorite oils for resting at night are Lavender, Peace & Calming, Stress Away, Valor, Melissa & Cedarwood (naturally increases melatonin)
#5. CBD OIL FOR CALMING
I have this Calm CBD Roll On (infused with Young Living Essential Oils) that helps to relax and quiet the mind. Link your Young Living and Nature's Ultra Accounts for discounts! Be sure your CBD oil is pure and uses safe and natural ingredients. Just like with essential oils, CBD oils are not all created equally.
#6. FAVORITE SOUND MACHINES
My current favorite sound machine is my kids' favorite owl diffuser. I love those things! They are gorgeous. They are cute. They are great decor and they work really well. I fill them up with their essential oils every night. Then, they can also add the lullabies or other sounds on them. This is my current favorite sound machine from Amazon.
# 7. AUDIO BOOKS TO HELP KIDS FALL ASLEEP ON THEIR OWN & IN THEIR OWN BEDS.
One of my secret bedtime hacks is to put on audio bedtime stories for my kids at night so they can fall asleep listening to stories. Sometimes mom has a crying baby and needs to leave her 2 or 3 year old to fall asleep without lying next to mom. Whatever the reason, mom can decide. Audio books have been saving grace for us in a few situations. I tell you all about it in this post.
#8. PROJECTOR WITH SOUNDS FOR BEDTIME
We have tried a few bedtime projectors but haven't had much long term success with them. They can be a sleep crutch and we know from reading about babies and sleep that sleep crutches aren't great. I have tried them in moments of desperation through the years and they haven't helped a whole lot. But I thought I'd share them with you in case they help you!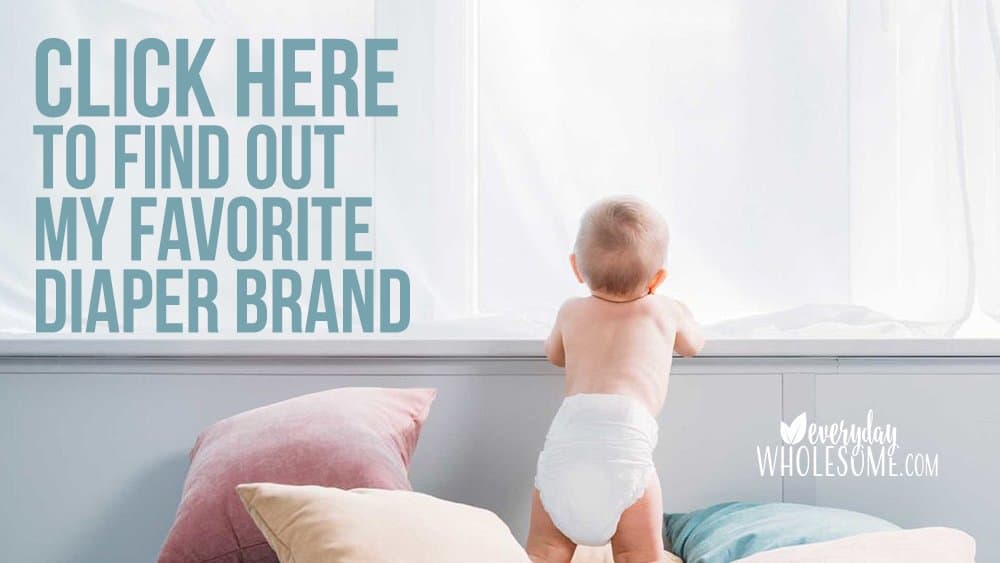 THE BEST SAFE, AFFORDABLE NATURAL DISPOSABLE DIAPER BRAND
This brand made me switch after 8 years of cloth diapering to using disposable diapers!!! Read the full post here.
Why I love this brand…..
It's super easy to order.
Their customer service is THE BEST.
They don't stink.
They are SUPER absorbent!
The cost is consistent.
They are inexpensive for safe, natural bamboo diapers…..that actually work!!!
They only have one color. It's simple. I love simple.
COUPON AND PROMO CODES FOR FREE STUFF!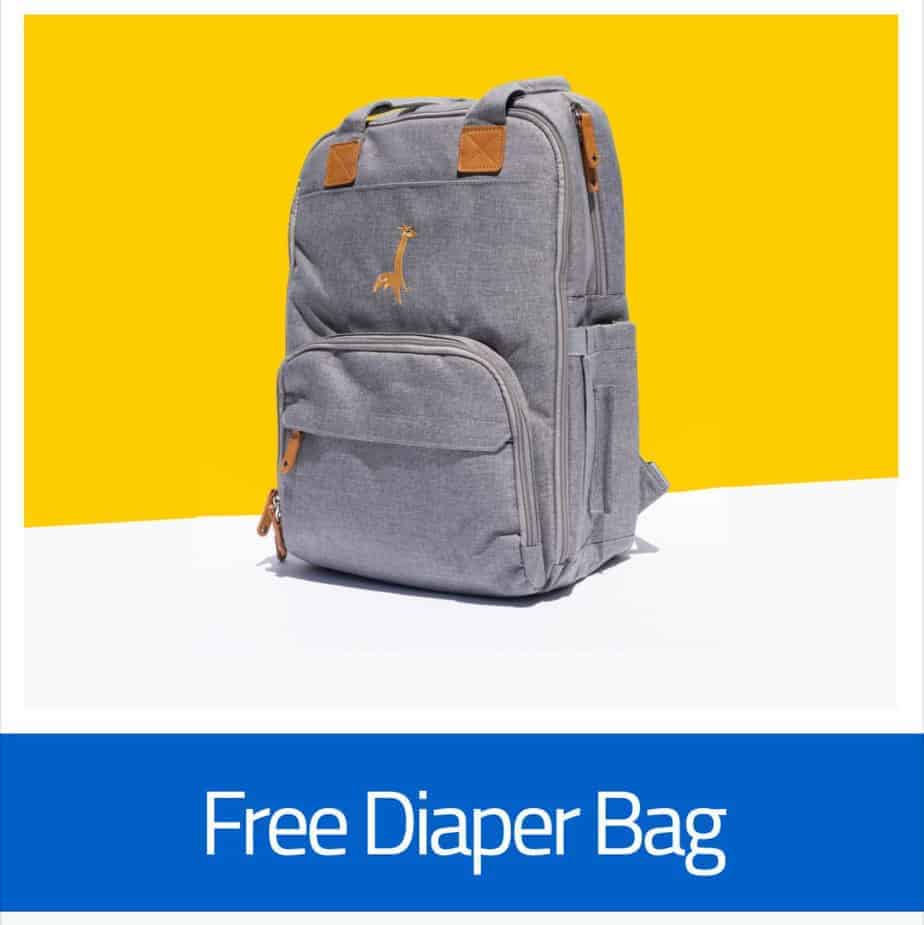 #9. SLEEP LOVIE
I have two children who love their movies and one who does not. Not so surprisingly, the one without a lovie is the one who ends up in my bed. We have other issues we are working on though that I think play a part but I do think a lovie helps for sure. We have these and love them.
#10. SCARY THINGS?
Try talking about the scary things that are troubling. I do not use Monster Spray or anything like that. I tell my kids that monsters aren't real. They are only in the TV Shows and movies. I try to keep them away from scary things as much as possible during the day. SHARE ANY TIPS IN THE COMMENTS!
#11. NIGHTLIGHT
The darker the room the better. We produce more melatonin in a dark room. I wear a sleep mask and LOVE IT! This one is the best one I've found. It's life-changing.
For the kids, I try to get them to sleep in as dark of a room as I can or wear a sleep mask for themselves.
#12. COMFORTABLE ORGANIC PAJAMAS
I did a post on the best natural organic nontoxic pajamas for kids. My girls like to wear nightgowns and there are NO NIGHTGOWNS SOLD IN THE US THAT DO NOT HAVE FIRE RETARDANT CHEMICALS IN THEM. So I have 2 hacks for how to find organic, safe, natural nightgowns if you want them. Find out how here.
#13. BONUS SLEEP HACK FOR BABIES….THE RIGHT DIAPERS!
Along the same lines as organic and comfy jammies is organic, comfy, safe and ABSORBENT DIAPERS!!!
I now LOVE these diapers so that baby feels dry and sleeps all night!
They even have a new, more absorbent version! And I loved the first one!
Even if you cloth diaper, I would look at these for nighttime diapers!
DYPER BRAND DIAPER COUPON CODES
PIN TO PINTEREST.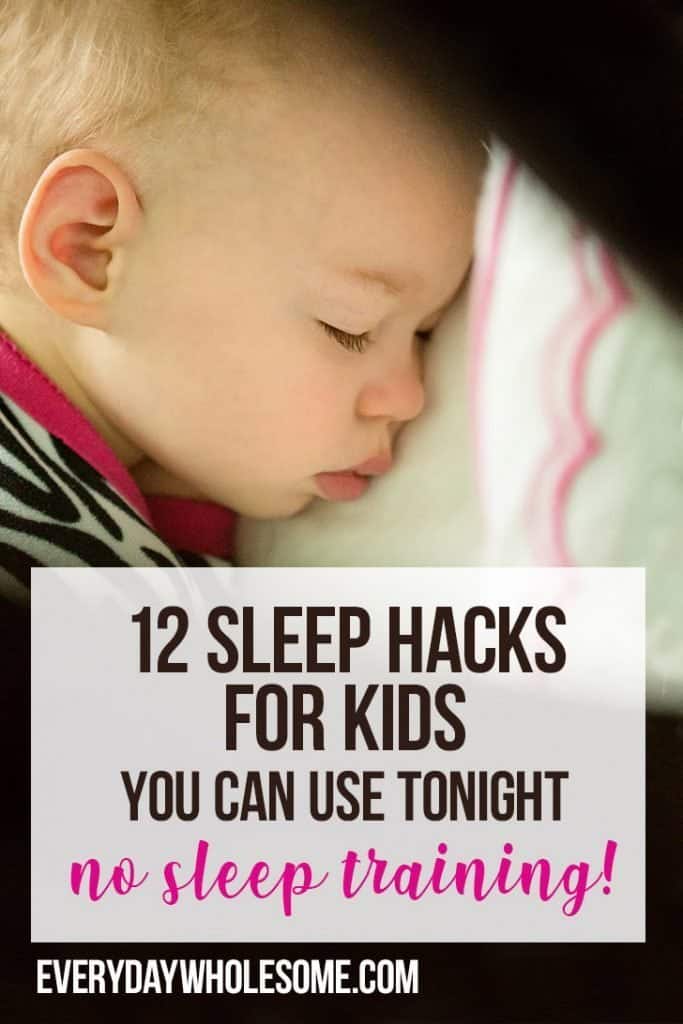 COMMENT BELOW. I need to read some other sleep books…maybe for adults or kids. Are there any sleep books you recommend?
FREEBIE DOWNLOAD