DIY Hand Cream or Body Butter Recipe
This is my favorite, easy DIY body butter or DIY heavy hand cream recipe. I also use this DIY cream for eczema. I use it as my base pretty much all winter. It's the most luxurious-feeling body cream ever and it's also safe which is amazing!
This recipe is one that I adjust every time because the consistency depends on the temperature of your home.
This post may contain affiliate links which means if you purchase from one of these links I may receive a commission at no cost to you that will support this blog and my family. Thank you for your support!


DIRECTIONS FOR DIY HOMEMADE BODY BUTTER RECIPE
IF INGREDIENTS ARE ALREADY SOFT BEFORE YOU START MIXING.
Mix the two together in a mixer.
Adjust ingredients based on the consistency you like and the temperature of your home.

IF INGREDIENTS ARE TOO SOLID BEFORE YOU START MIXING.
If I can soften by putting in my sunroom, outside, on the dryer, next to the oven I prefer that to melting, but if not….
Melt in double broiler until completely liquid.
Pour into mixing bowl or (use mixing bowl over double broiler like I did).
Mix periodically as the mixture cools.
You can speed up the cooling process by adding to the fridge, but do not let it harden beyond room temperature.
Stir in essential oils if you like. I like to add Frankincense essential oil or Lavender essential oil.
Mix in your electric mixer until firm peaks form. Keep mixing until you like the consistency. Feel free to add more ingredients and make it your own. BUT write down your recipe so you'll know for next time!

WHAT IS BODY BUTTER?
Body butter is typically thicker than other lotions. It usually includes ingredients like shea butter and coconut oil. I think of it like butter that is more solid when cold and when it warms up it melts like butter.
USE THIS RECIPE AS SHAVING CREAM TOO!
It sI'm planning on a shaving post soon. But until then, this is a great way to shave your parts and keep them soft and smooth. It's simple. Take a small amount into the shower and keep it away from the direct stream of the shower until you're ready to use it. But be careful in the shower with these slippery ingredients!
This DIY Body Butter recipe is just like my other DIY recipes in that it's super simple with few ingredients.
PIN THIS TO YOUR FAVORITE DIY BEAUTY OR ESSENTIAL OIL PINTEREST BOARD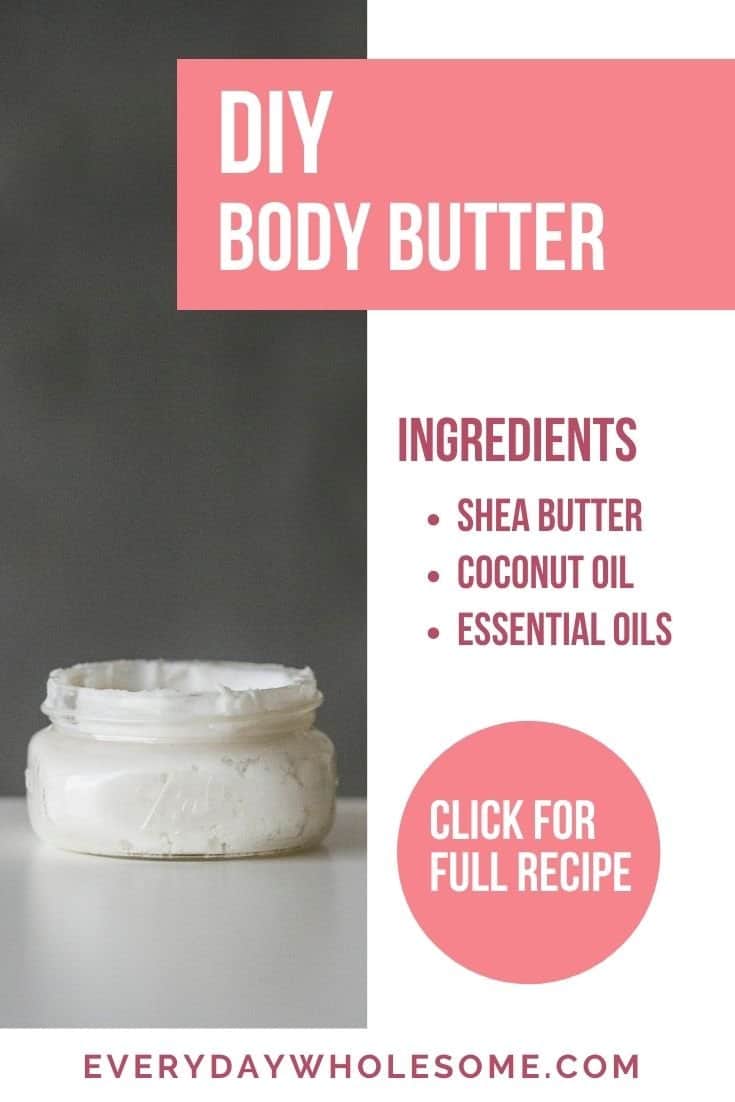 MY FAVORITE DIY RECIPES
The recipes I make over and over again are super easy. BELOW ARE SOME OF MY FAVORITE RECIPES. I make them in batches and keep extras in different rooms of the house or a backup batch of my favorites.
This recipe is super easy like all the others. You can always add a few other ingredients if you'd like but it's amazing just the way it is.
DIY HOMEMADE BODY BUTTER RECIPE
1 cup Shea butter (Ingredient one)
1 cup Coconut Oil (Ingredient two)
Equal parts and then adjust based on the temperature of your home and the consistency you like your cream
Add essential oil. (Ingredient three if you choose to add it) – 15 drops
PIN THIS TO YOUR DIY BEAUTY BOARD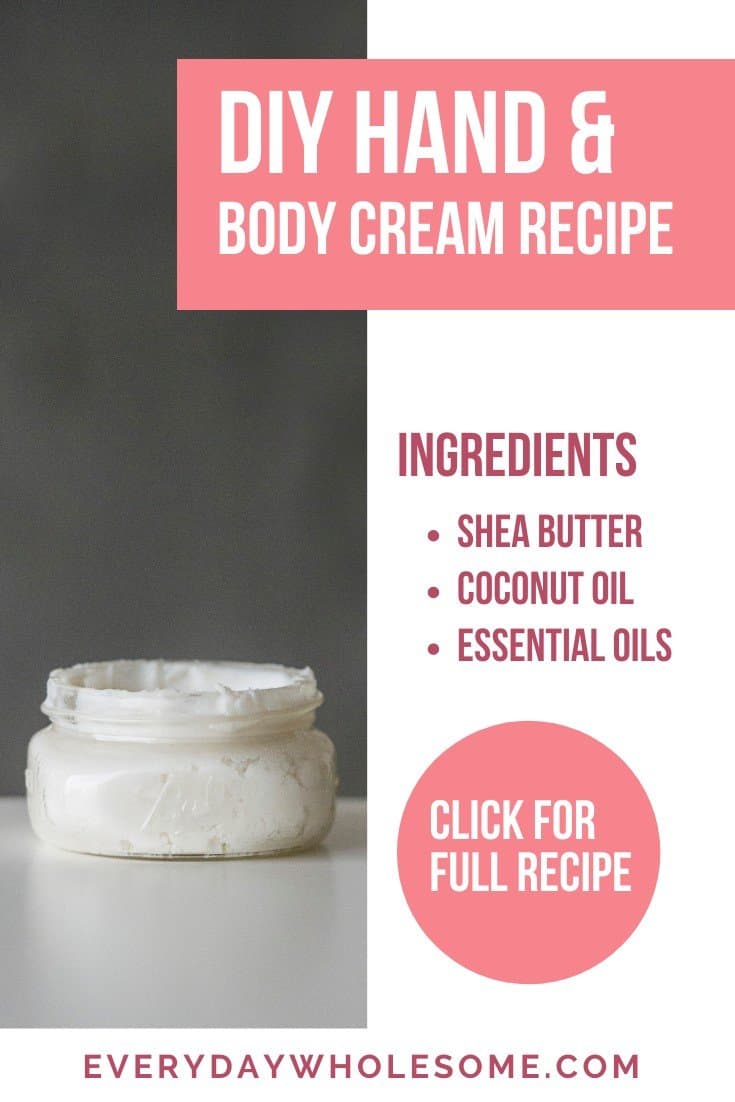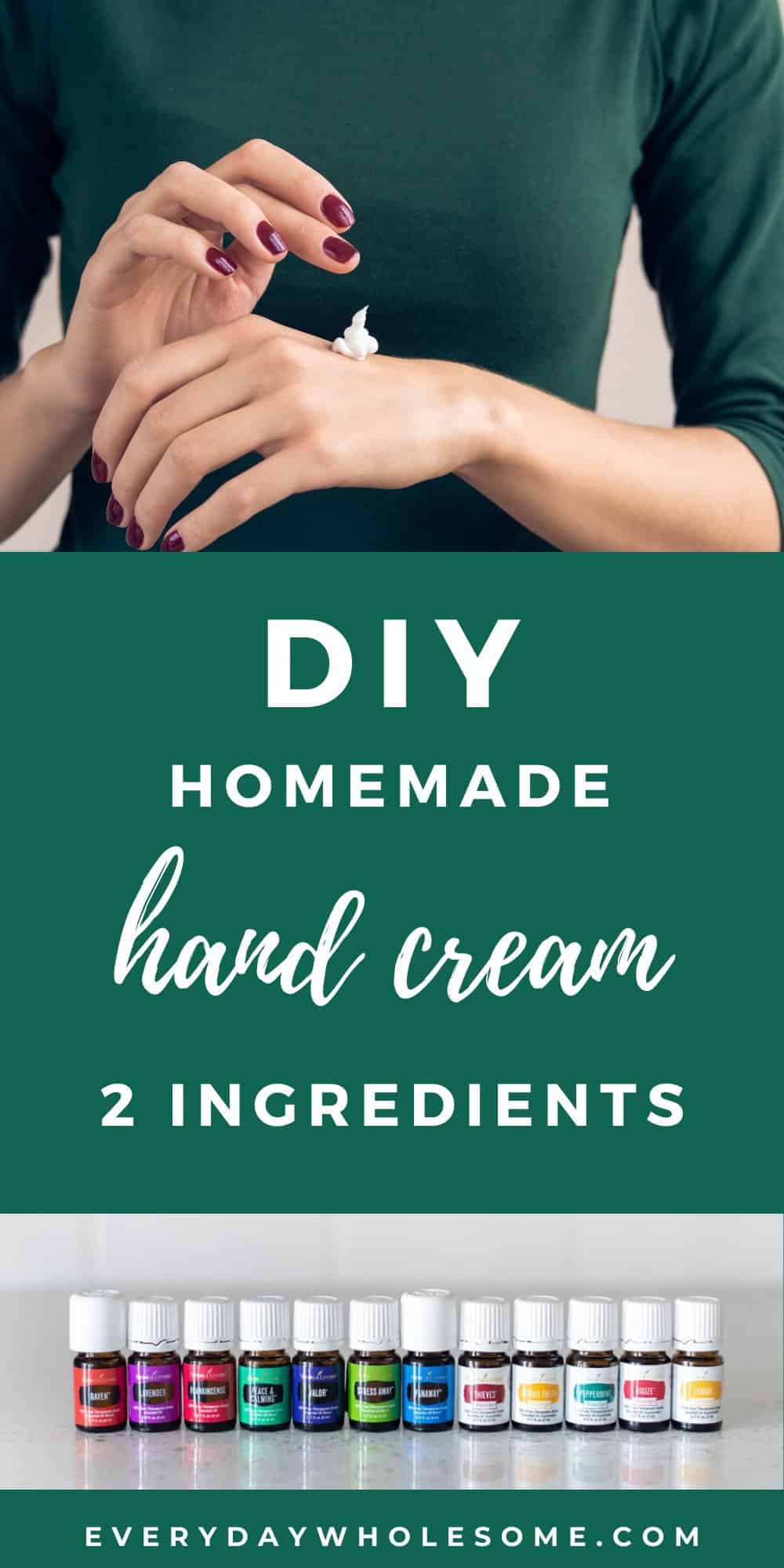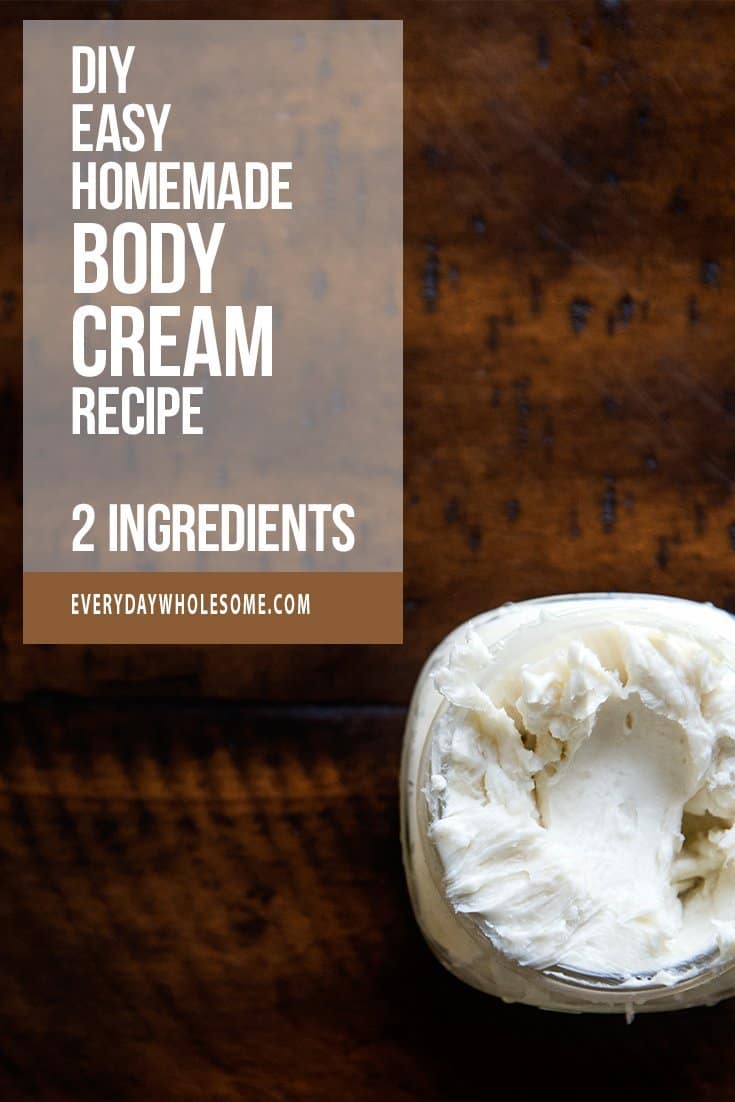 FREEBIE DOWNLOAD