Ultimate Newborn Diaper Post | Disposable & Cloth
This is all of my research, tips and advice on cloth diapering a newborn for new moms. I cloth diapered two of my three newborn babies and these are my tips and tricks to help you along the way. I also included information on my favorite safe & natural disposable diaper brand for newborns in case you want to start with disposable diapers when the baby is brand newborn and then transition to an all in one cloth diaper a few months in!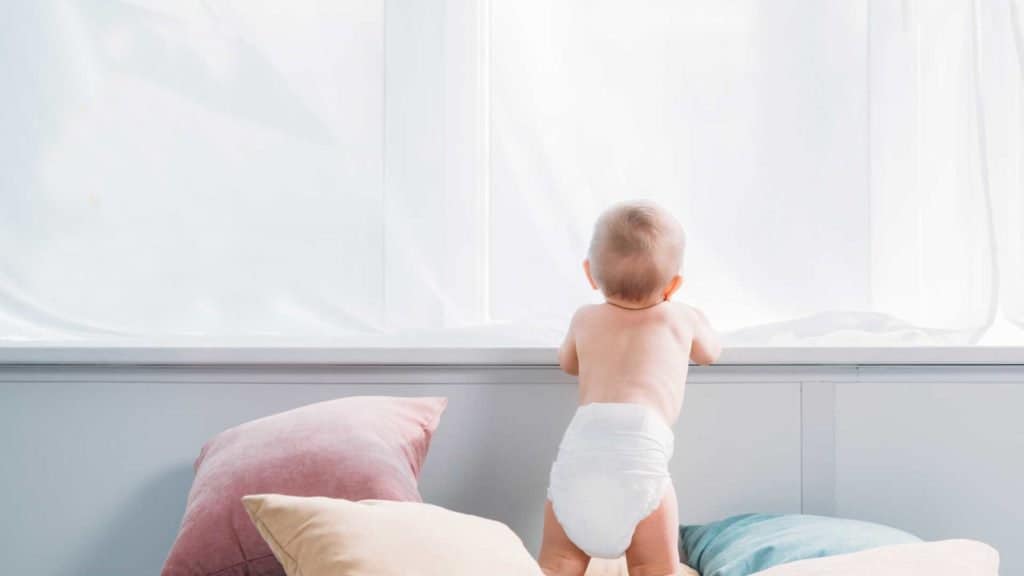 If I had it to do all over again, even though I ADORE my Kawaii Little Green Newborn Baby Bamboo & Minky Pocket Cloth Diapers, I would use my favorite cloth diaper subscription and get these Dyper bamboo disposable diapers for baby. You can read my entire post on Dyper Brand Diapers here and about how I made the switch after 8 years of cloth diapering.
The biggest thing is that it's easy. It's still safe. And the best thing….these diapers hold SO MUCH PEE!!! I have had less leaks than ever before.
Sometimes when you have a brand new baby, especially your first, it's great to start with disposable until you get the hang of newborn mom life!
Also, when you have more kids and you are busy with mom life and taking care of multiple kids, sometimes you decide it's time for paper plates and disposable diapers so you can get through that stage. There is no harm in that!
WHY DYPER BRAND?
Their customer service is the bomb!
Wetness indicators are sooooo nice with newborns!!!
It's really inexpensive….especially if you use the 1/2 off option!
The price is awesome! $68 is better than any of the newborn cloth options below!
It's so easy. Ordering. Using.
The subscription (if you want to use it) is so awesome! But you don't have to use it or you can do it like I do it and i push it out and then i use it when I need it!
They ship fast!
You don't have to worry about not having diapers during COVID….just saying! No shortages during Covid is nice!
If you have an emergency they send you a free SOS package!!! How cool is that?! Like when you have too many days where baby isn't done pooping and you go through 3-4 diapers before baby is done! Oops!
These don't stink like other disposable diapers I've smelled! Yuck!
The cost stays the same…. $68 (PLUS MILITARY DISCOUNT) you just get more or less of the diapers you need!! Crazy awesome right?!
They are safe and natural and bamboo and you can even send them back in for composting! What?!!
They legit work and don't leak! They hold SOOOO much pee!
They even came out with a new, more absorbent diaper called the X that's even more absorbent!
HYBRID OPTION: COMBINE BOTH CLOTH & DISPOSABLE DIAPERS & WIPES
I like easy and simple. Sometimes you need a pack of disposable diapers on hand even as a cloth diaper mama!!!
If I were you I would get a pack of every size once you reach that new size or just before and keep them on hand in case!
WHEN WOULD YOU WANT TO USE DISPOSABLE DIAPERS AS A CLOTH DIAPERING MAMA?
DYPER BRAND DIAPER COUPON CODES

DYPER BRAND CLOTH DIAPERS FOR ALL-IN-ONE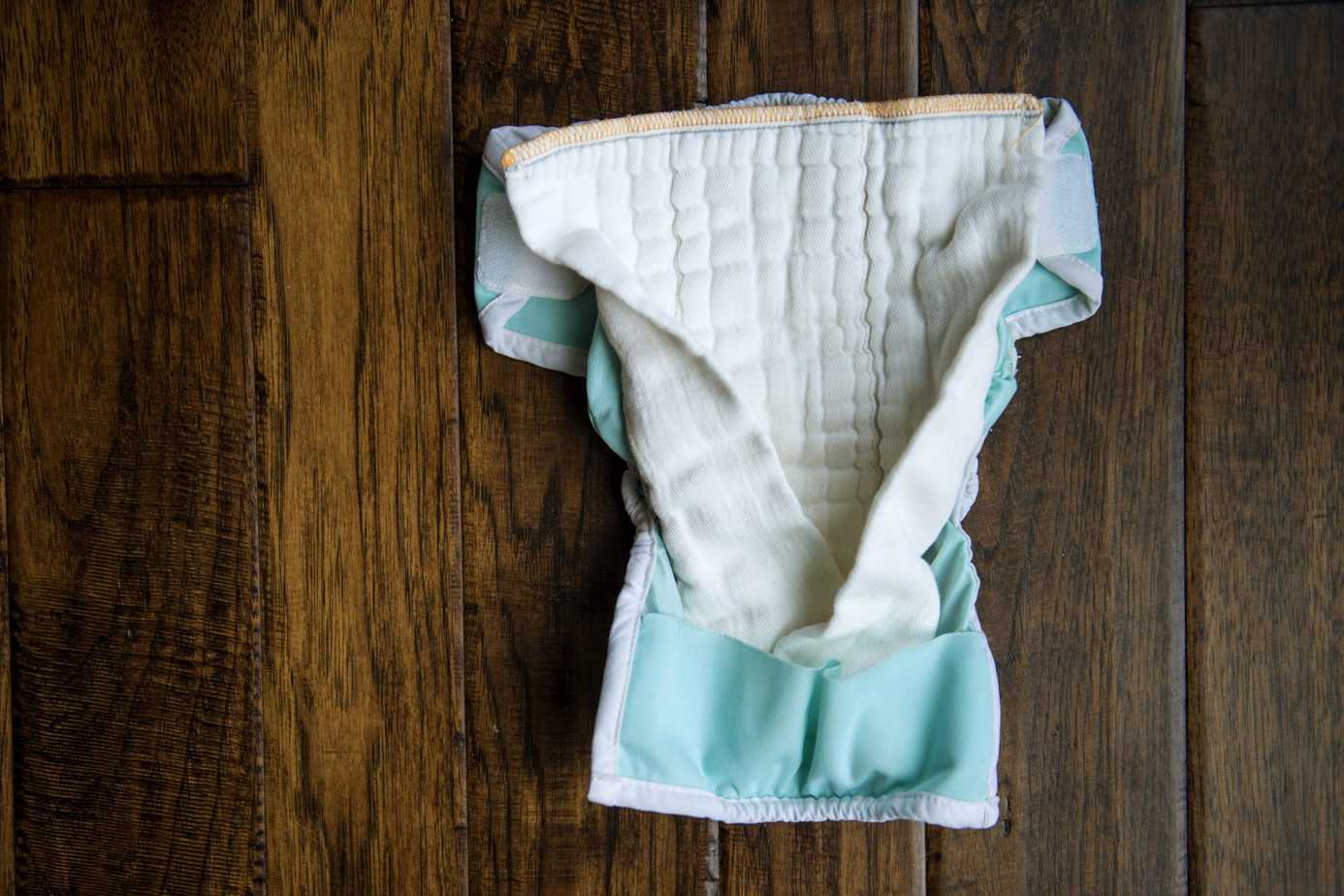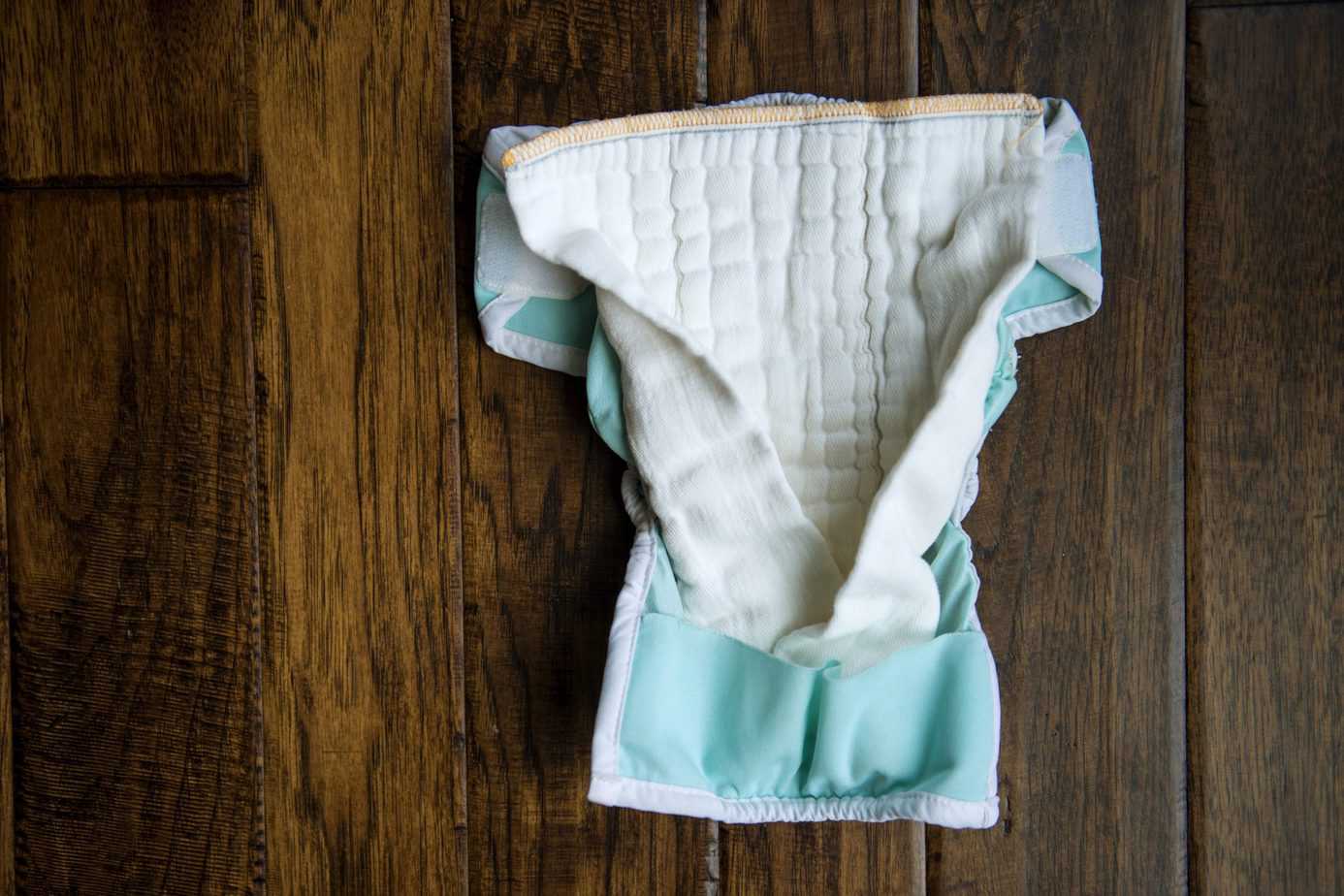 OPTION B: THIRSTIES CLOTH DIAPER COVERS & NEWBORN PREFOLDS
I really did love this option. It was the cheapest option I could find for newborn cloth diapers. I loved these Thirsties newborn cloth diapers. I used these for my 2nd baby as the cheapest option I could find after all my research. I also used these as my back up when I ran of out of my OPTION B Kawaii Minky & Bamboo Pocket diapers below on my 3rd kiddo.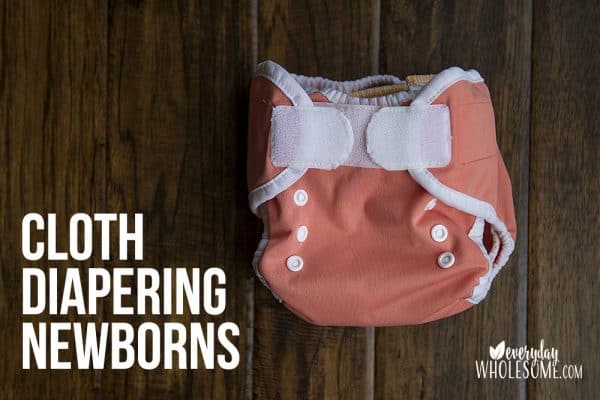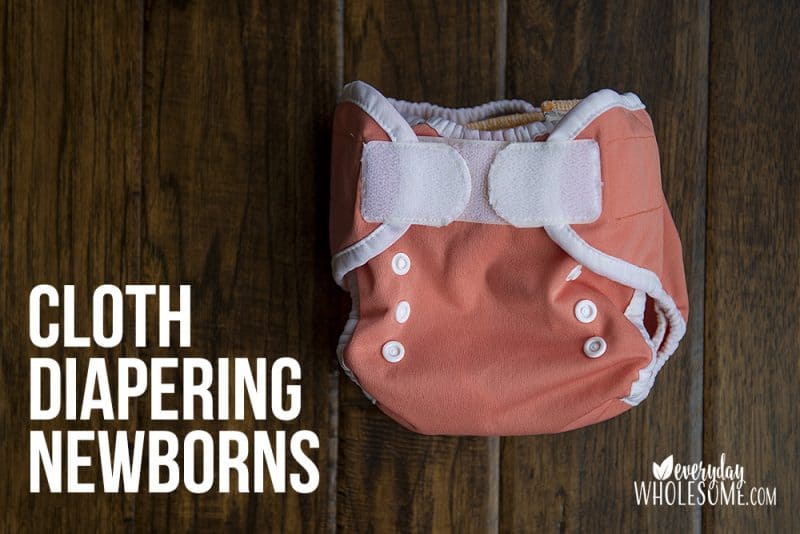 BONUS: These Thirsties Duo Diaper Covers also double as swim diapers! So I got a lot of use out of them! Here is my NO SEW SWIM DIAPER POST.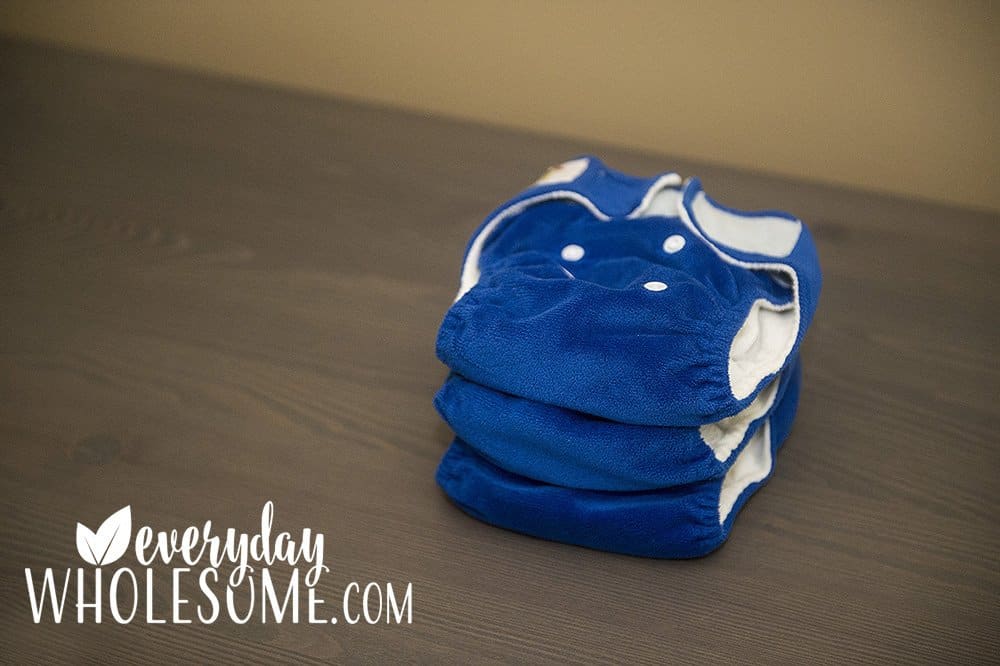 OPTION C: NEWBORN POCKET CLOTH DIAPERS LIKE MY FAVORITE KAWAII
This was honestly a splurge purchase. I bought 2 sets of 20 minky and bamboo cloth diapers with my last kiddo. I loved them. I just loved his fluffy, minky bottom. They lasted more than 6 months though. And if you consider the cost of safe, natural diapers at about $68 a month it was about the same. But I adored them. They were soft and adorable and they fit well. You can buy them here but I didn't find the exact newborn diapers that I adore. I don't know if Kawaii makes them anymore!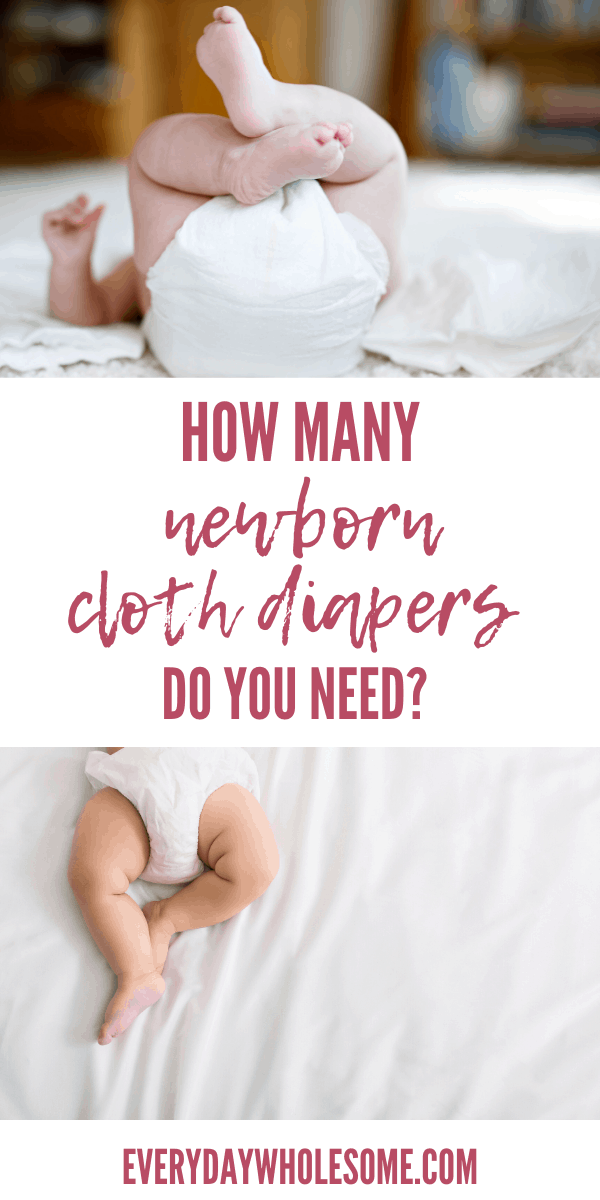 HOW MANY NEWBORN CLOTH DIAPERS DO I NEED?
This question always depends on how much wash you want to do. I liked to wash my newborn cloth diapers 2x a week. If you want to wash less, you'll need more diapers. I had less with my first kiddo. I only had about 25. With my next baby I expanded to about 40 plus my first stash so I was able to wash less.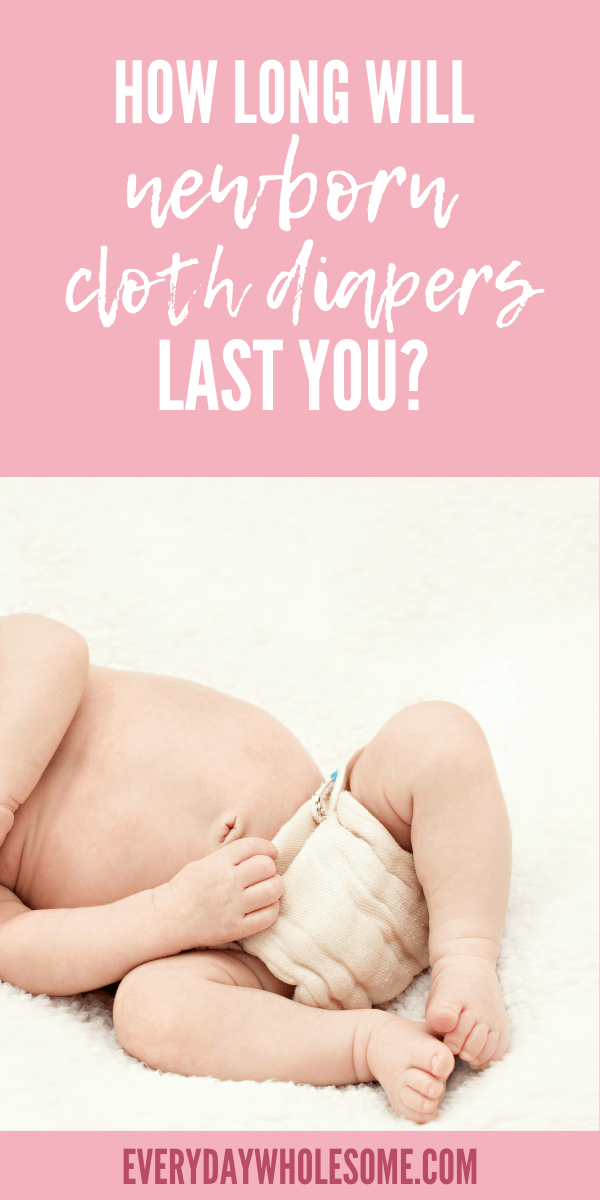 HOW LONG WILL NEWBORN CLOTH DIAPERS LAST?
My minky cloth diapers lasted until my baby was 6 months old regarding sizing. Every baby is totally different though with sizing and amount of wetness. The thirsties duo covers did not fit as long.
PIN THIS TO YOUR NEWBORN OR BABY PINTEREST BOARD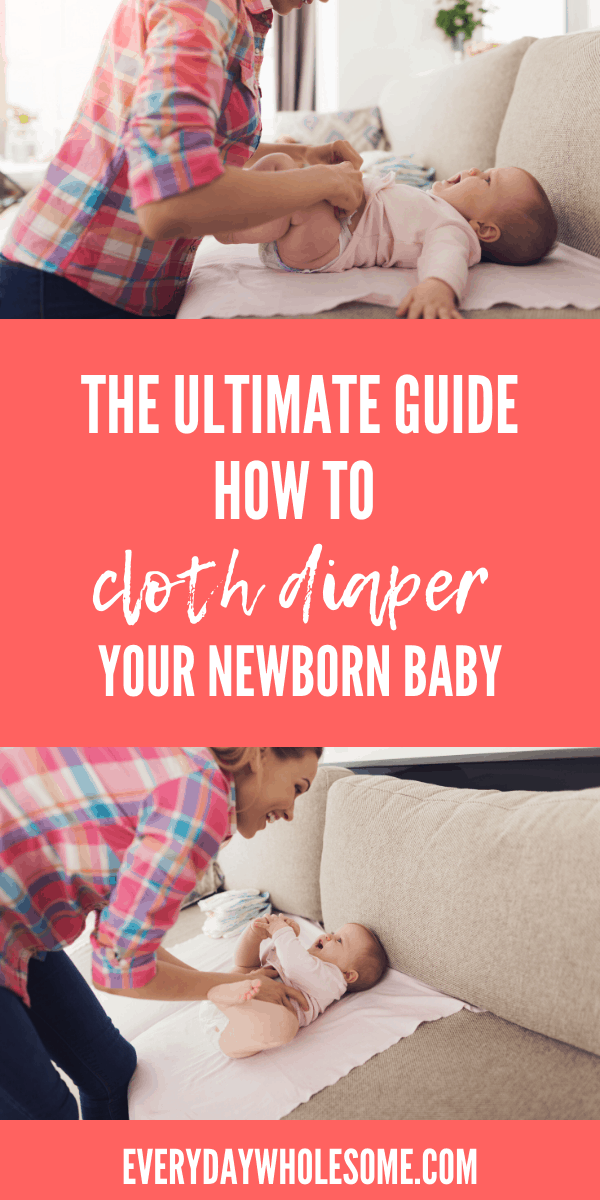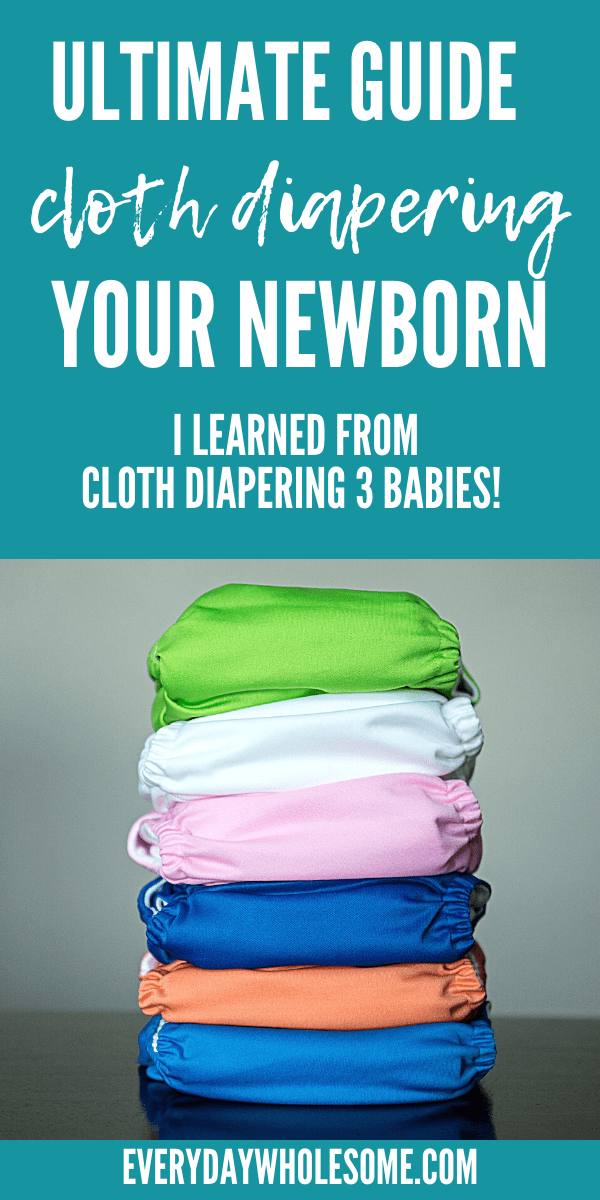 FREEBIE DOWNLOAD