5 Places you should NEVER use Essential oils
These are five places you should never use Young Living essential oils. These are good safety tips to follow when starting as a beginner using essential oils.
#1. NEVER USE ESSENTIAL OILS IN YOUR EARS.
I use our wellness rollerballs with oils like Thieves, Oregano, Thyme, Lemongrass around the cheeks around the ears anytime we start feeling unwell to try to keep our ears healthy. We commonly apply oils to the areas that need support. But with ears, keep the oils AROUND the ears not IN the ears.
If you accidentally get essential oils in your ears, flush with carrier oil (like olive oil) and pull it away from your ear drum.
#2. NEVER USE ESSENTIAL OILS IN YOUR EYES.
Do not use essential oils in your eyes. If you do accidentally get some oil in your eye (like you had peppermint on your finger and rubbed your eye….it happens friend!) wait and the discomfort will go away. Or use a carrier oil to help but do not use water!
PIN THIS TO YOUR ESSENTIAL OIL SAFETY BOARD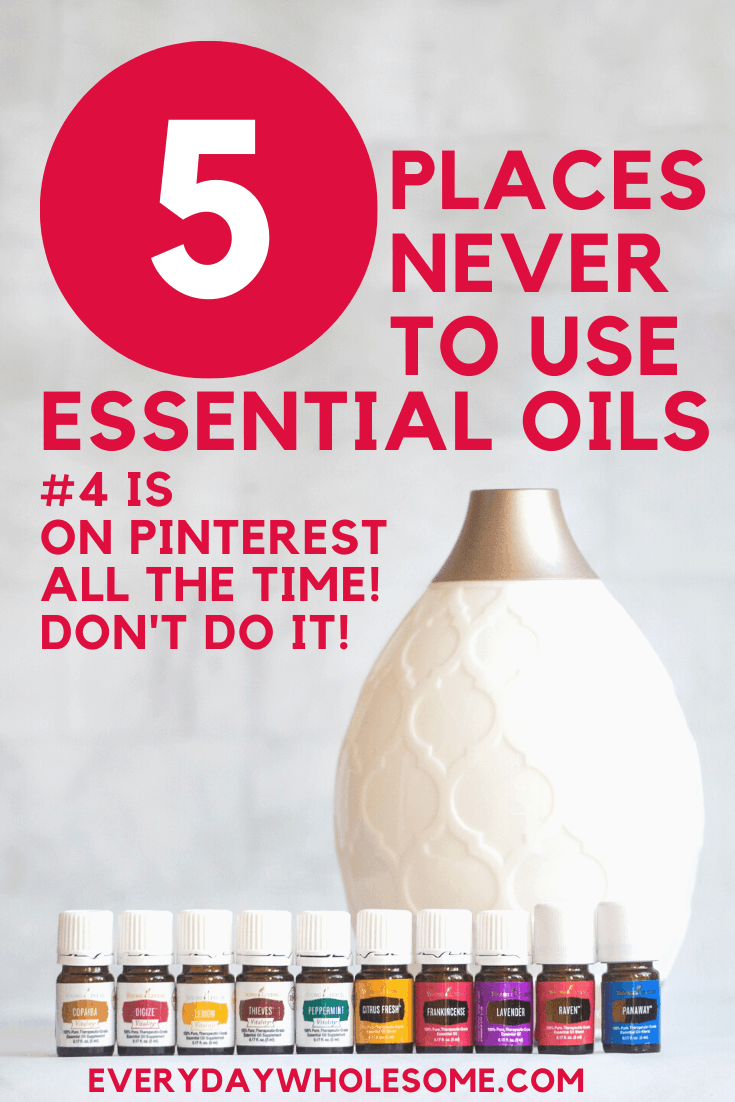 #3. NEVER USE ESSENTIAL OILS IN PLASTIC, STYROFOAM OR SILICONE.
I am skeptical of silicone. Silicone is not all created equally and since I cannot confirm how pure the silicone is, I prefer to stay away from it with essential oils.
I use my Young Living essential oils in glass or stainless steel with glass or stainless straws. My kids and I have done the experiments with styrofoam and plastic to watch them degrade with lemon essential oil and I do NOT want that in our bodies. The point is to use these oils to help get that junk OUT of our bodies!
#4. NEVER USE ESSENTIAL OILS IN A WAX WARMER OR PLUGIN.
Heat and sunlight can impact the quality of the oil. It can change the chemical makeup of the oil and deteriorate it.. It can also cause the oil to evaporate too quickly and make it less effective.
Keep oils in a cool or dark place. I stopped keeping my oils in my car when I discovered this fact! I now only keep them in my purse and carry them back and forth to my car.
#5. NEVER USE CITRUS ESSENTIAL OILS IN DIRECT SUNLIGHT.
Be careful using certain citrus oils in direct sunlight. They can cause photosensitivity. All of Young Living's essential oils that cause this are labeled. These are some of them….
Lemon, Lime, Grapefruit, Orange, Bergamot, Tangerine, Peace & Calming, Stress Away, Citrus Fresh, Gentle Baby & Joy are some of them!
How can you use these oils?
Use these oils at nighttime.
Cover the area after application before exposure.
Allow 12 hours before going out into the sun.
FIND OUT THE BEST, NATURAL, SAFE DISPOSABLE DIAPER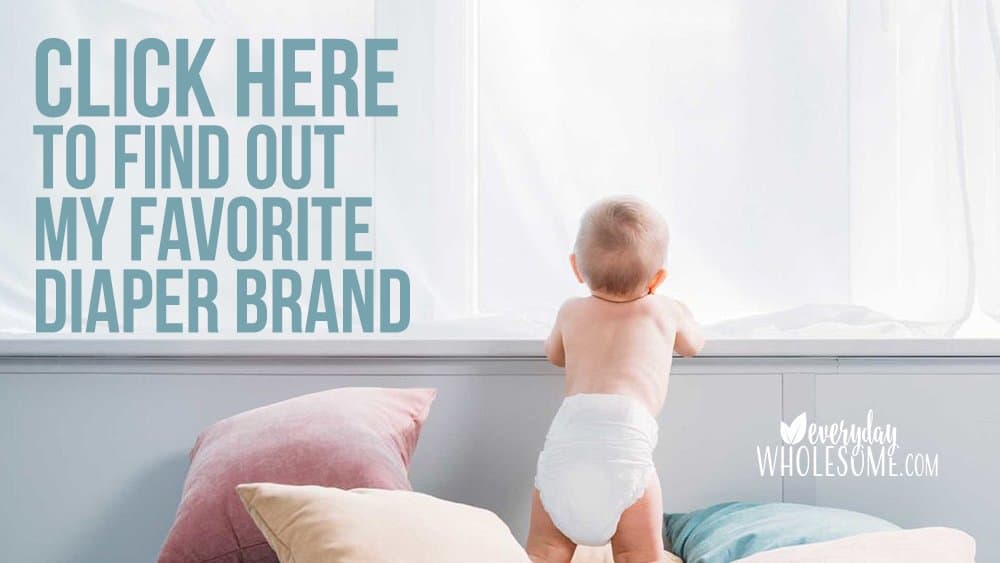 THE BEST SAFE, AFFORDABLE NATURAL DISPOSABLE DIAPER BRAND
This brand made me switch after 8 years of cloth diapering to using disposable diapers!!! Read the full post here.
Why I love this brand…..
It's super easy to order.
Their customer service is THE BEST.
They don't stink.
They are SUPER absorbent!
The cost is consistent.
They are inexpensive for safe, natural bamboo diapers…..that actually work!!!
They only have one color. It's simple. I love simple.
COUPON AND PROMO CODES FOR FREE STUFF!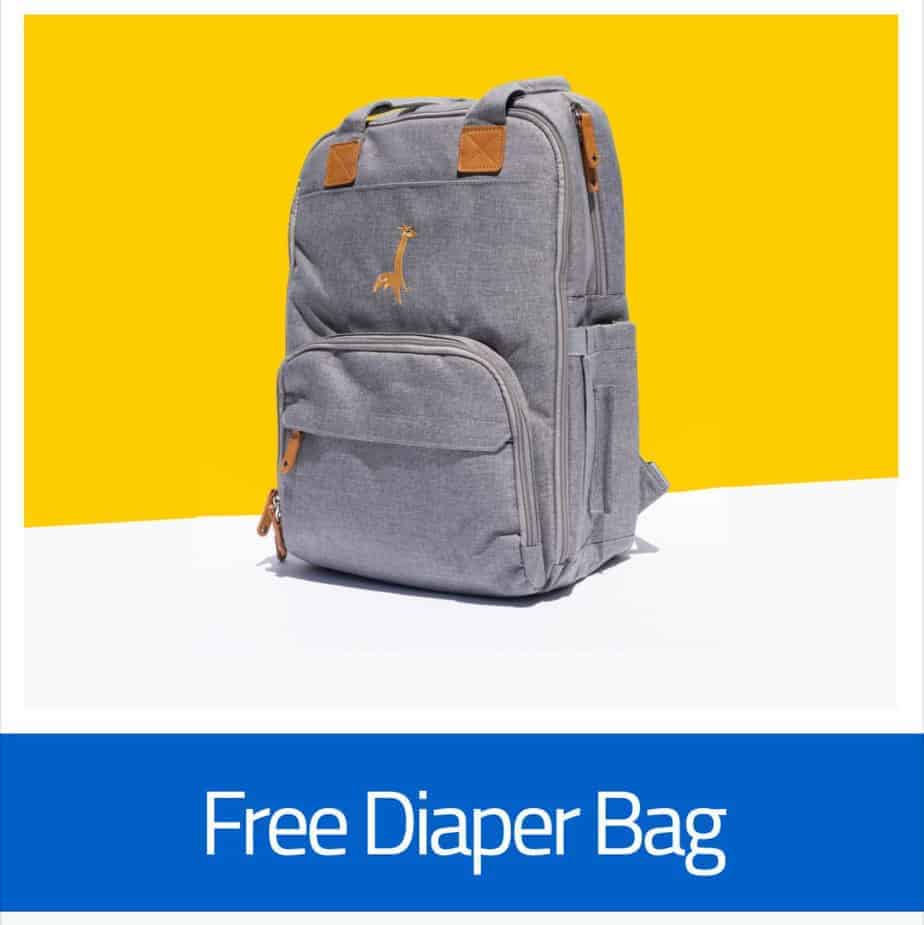 PIN IT TO PINTEREST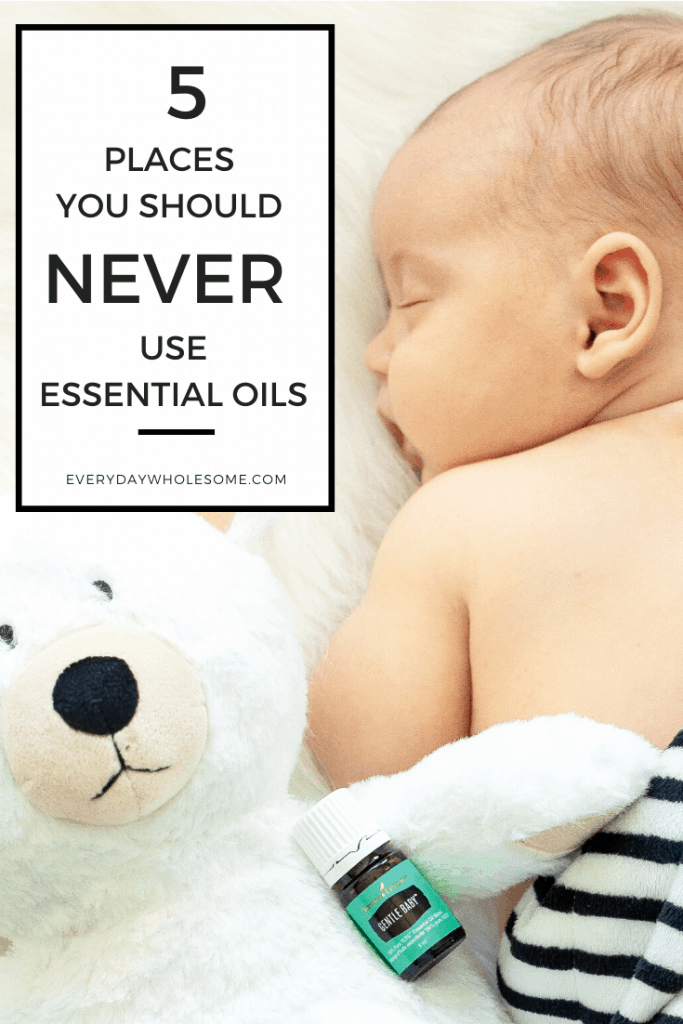 FREE DOWNLOAD!