This post was most recently updated on October 15th, 2019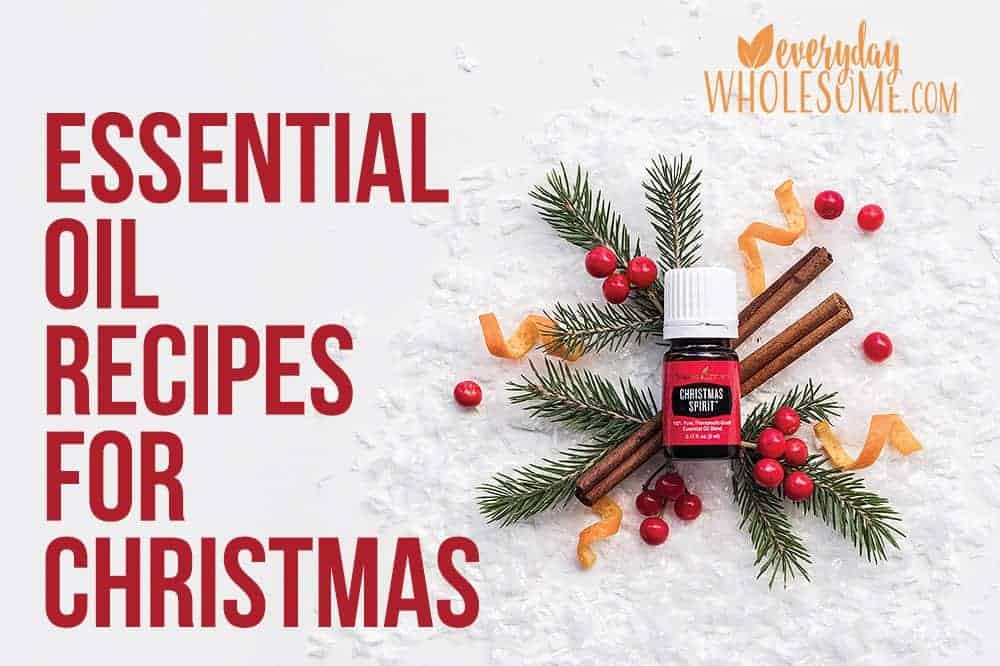 My favorite Christmas Essential Oils. Christmas Spirit is the best essential oil for Christmas time, but I love to add Northern Lights Black Spruce in there as well. I also love Peppermint and Stress Away during this time of year.
HOW TO MAKE THESE ESSENTIAL OILS SMELL LIKE A CANDLE AT CHRISTMAS
Diffuser in the main rooms of your home.
Diffuser in the guest bathroom for guests.
diffuser in the entry of your home.
Diffuser Reeds in main rooms, bathrooms, bedrooms or entryway.
Car diffuser to refresh your car.
HOW TO USE ESSENTIAL OILS AT CHRISTMAS
Anywhere you would normally find a synthetic (toxic) fragrance, you can add essential oils. Try adding some of these Christmassy blends to your favorite places to use essential oils during the holiday season.
DIY Foaming Hand Soap. Try adding Christmas Spirit instead of your normal lemon mixture.
Diffusers around the house and in the car & Diffuser reads.
THE BEST ESSENTIAL OIL BLENDS FOR CHRISTMAS
Christmas Spirit Young Living Essential Oil Blend
Spruce up your Christmas

3 drops Christmas Spirit
2 drops Northern Lights Black Spruce

Candy Cane Blend

5 drops Peppermint
3 drops Stress Away

Christmas Tree Blend

3 drops Idaho Balsam Fir
3 drops Pine
3 drops Cedarwood

Christmas Tree Blend 2

4 drops Pine
2 drops Cedarwood
3 drops Idaho Blue Spruce

3 Wise Men Essential Oil Blend
Festivity Blend

5 drops Frankincense
2 drops Peppermint
1 drop Lavender

Candy Cane Blend 2

4 drops wintergreen
2 drops cinnamon bark

Christmas Cookie

3 drops Cinnamon
3 drops Peppermint
3 drops Lemon

Old Fashioned Christmas

3 drops Myrrh
3 drops Frankincense
3 drops Orange

Christmas Eve Blend

3 drops Idaho Balsam Fir
1 drop Grapefruit
2 drops Frankincense

Christmas Eve Blend 2

3 drops Idaho Balsam Fir
1 drop Grapefruit
2 drops Frankincense

Gifts of the Magi

3 drops Orange
5 drops Frankincense
4 drops Myrrh

Focus on Winter

3 drops Cinnamon
3 drops Geranium
3 drops Vetiver

Gingerbread

3 drops Ginger
2 drops Cinnamon
2 drops Clove
2 drops Nutmeg

Christmas Mint

7 drops Christmas Spirit
1 drop Peppermint
YOUNG LIVING ESSENTIAL OIL DIFFUSER BLENDS & RECIPES FOR CHRISTMAS
MORE DIFFUSER BLENDS FOR CHRISTMAS
PIN TO PINTEREST.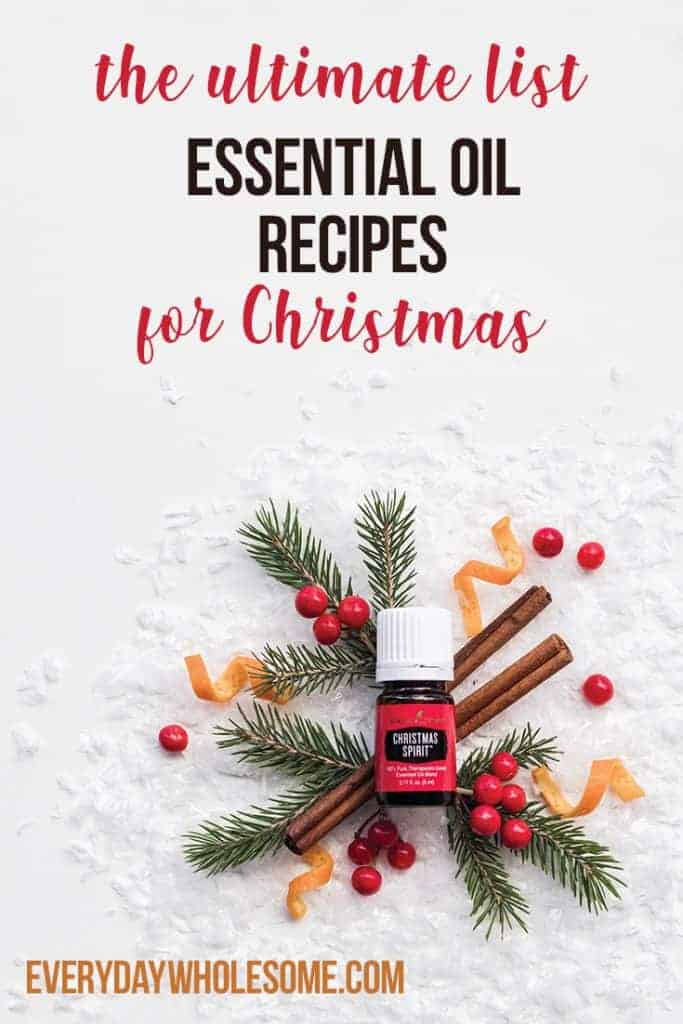 No tags for this post.