Toddler Boy Fashion – Spring & Summer Capsule Wardrobe | Classic, Comfortable & Affordable
The amount of clothing you get each child is directly correlated to how much laundry you want to do and your lifestyle. I wash 1-2 times per week. I try to make sure everyone has enough clothing for the week in case we get busy and I don't do laundry as planned. And my little dude is messier than his big sisters so he usually gets more clothes. He is also growing faster which is a huge bummer so I try to only buy him what he needs.
And, even though I am an aspiring minimalist….I almost always buy too much!
WEATHER
We currently live in Utah. For the summer we need a lot of play clothes. 1-2 church/fancy outfits. Pajamas. A few sweatshirts or zip up coats.
MY TODDLER BOY'S "CAPSULE" WARDROBE
SUMMER PLAY CLOTHES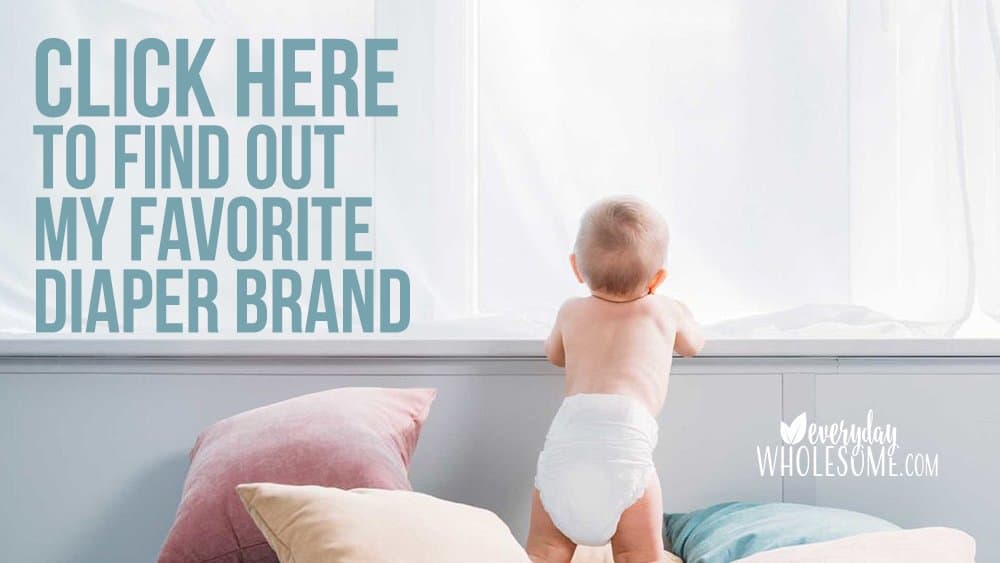 THE BEST SAFE, AFFORDABLE NATURAL DISPOSABLE DIAPER BRAND
Why I love this brand…..
It's super easy to order.
Their customer service is THE BEST.
They don't stink.
They are SUPER absorbent!
The cost is consistent.
They are inexpensive for safe, natural bamboo diapers…..that actually work!!!
They only have one color. It's simple. I love simple.
COUPON AND PROMO CODES FOR FREE STUFF!

FOR A COLD DAY IN BETWEEN
CHURCH / DRESSY CLOTHES
COATS & ALL SEASON ATTIRE
This brand made me switch after 8 years of cloth diapering to using disposable diapers!!! Read the full post here.

MY FAVORITE BRANDS AND PLACES TO SHOP
I am really picky. I like my kids to look cute and also be comfy. I think play clothes should be comfortable. I also hate to purchase and repurchase when things don't last a season.
My favorite brands are….
I also buy from these places once a year or so…..
H&M
Nordstrom Rack
Walmart Carter's
SHOP THIS POST
TAKE A CLOSER LOOK AT SOME OUTFIT IDEAS FOR YOUR TODDLER BOY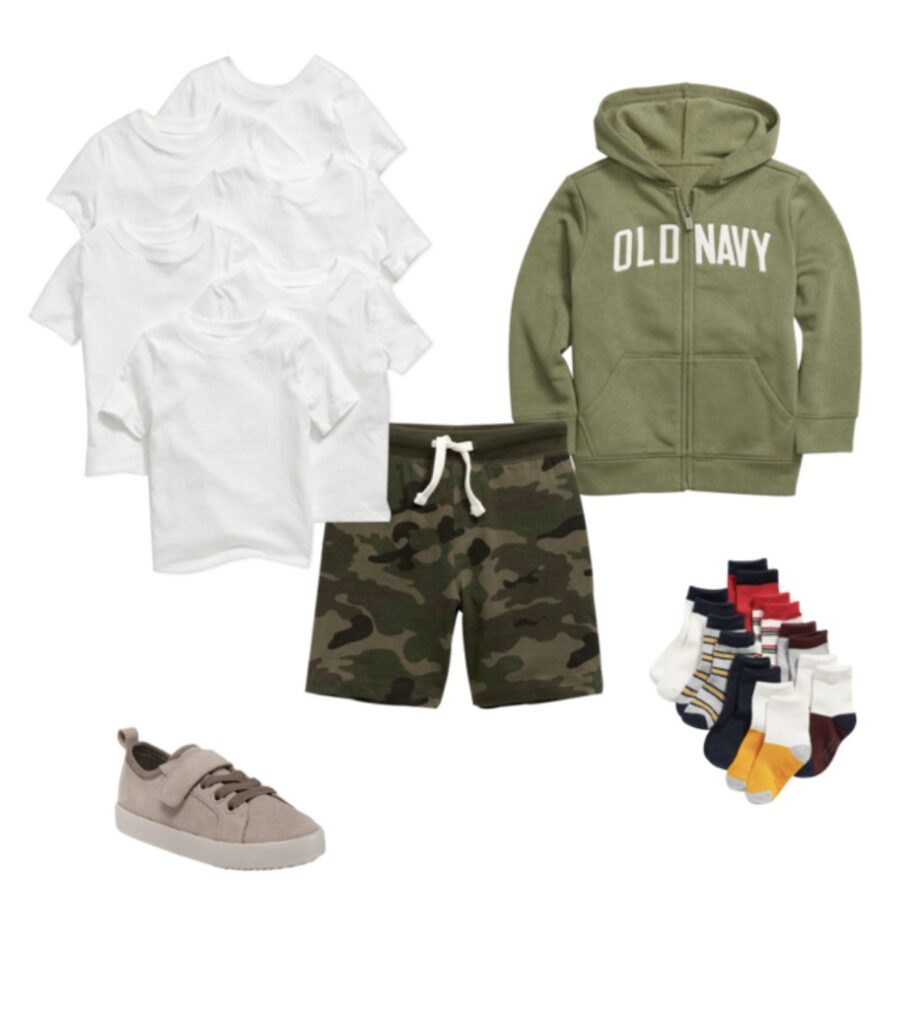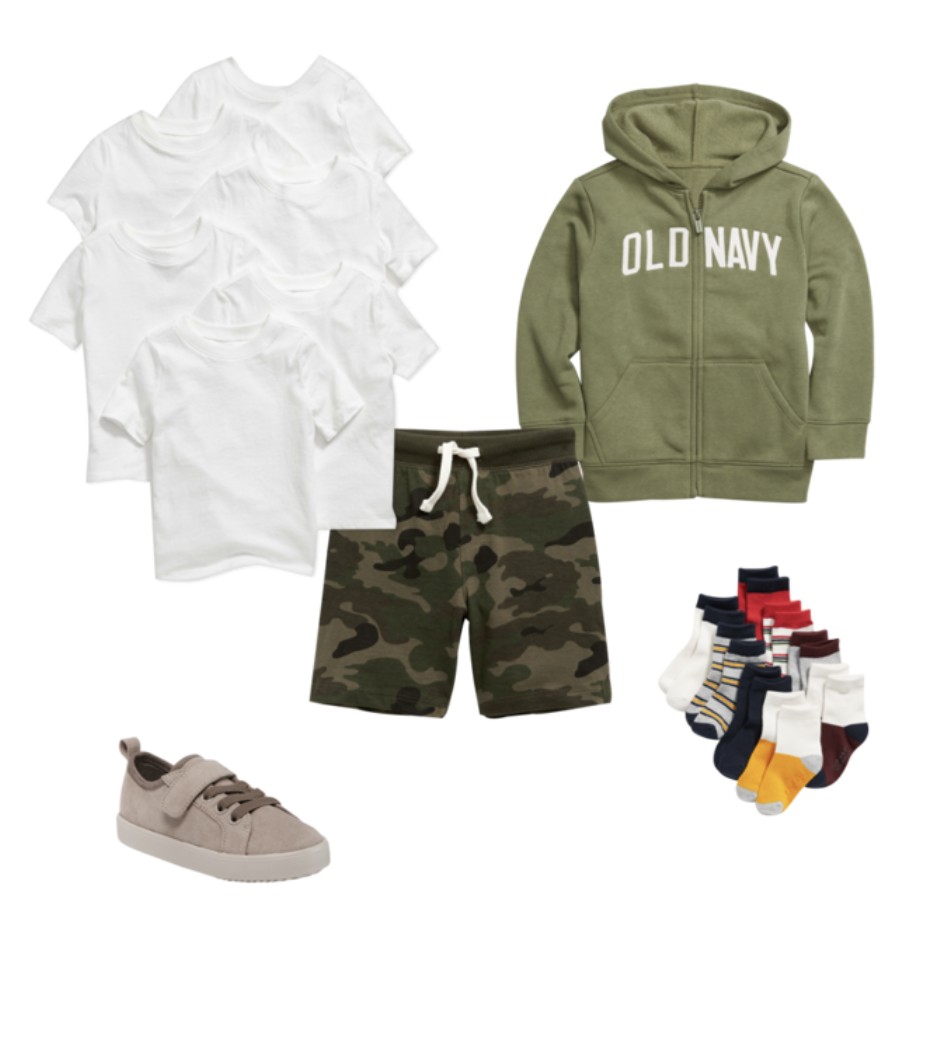 Toddler Boy Functional Drawstring Jersey Summer Shorts from Old Navy. $6. Not too long. Not too snug. Not too warm. Comfy but cute. | 6 pack white cotton tees!
My favorite shoes for toddler boys I get at Target for always under $19.99 and often around $9.99.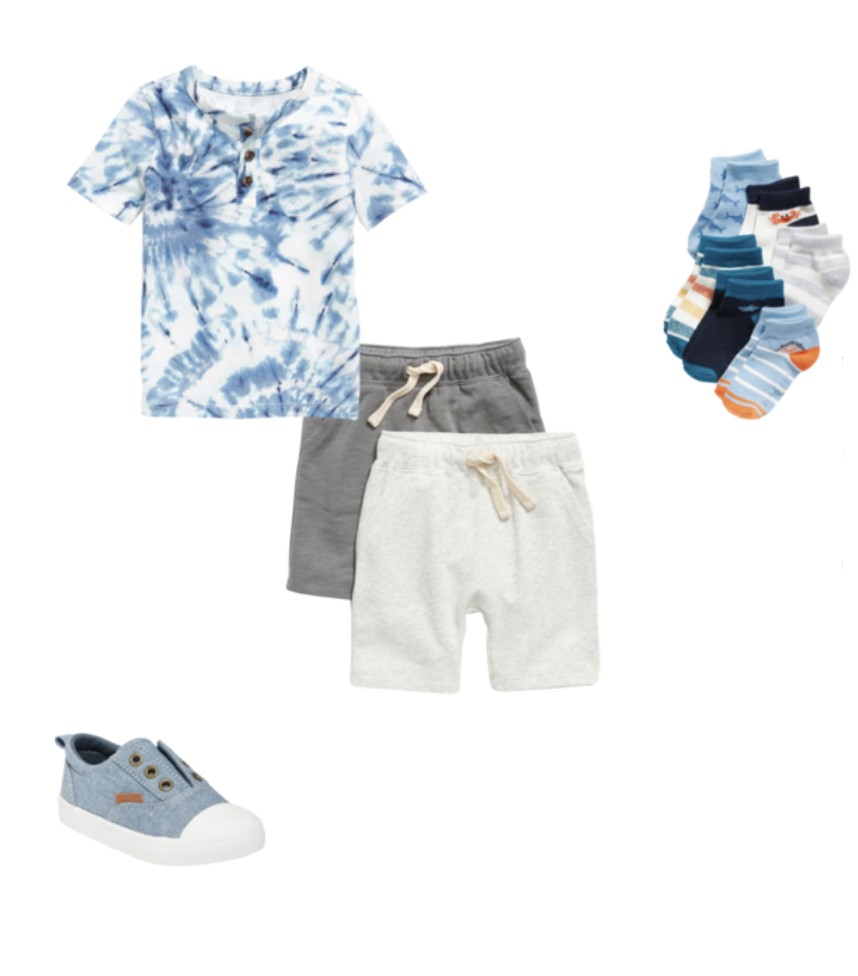 This is almost exactly what my boy lives in daily in the summer. We have these shorts shown above. But I actually like these better.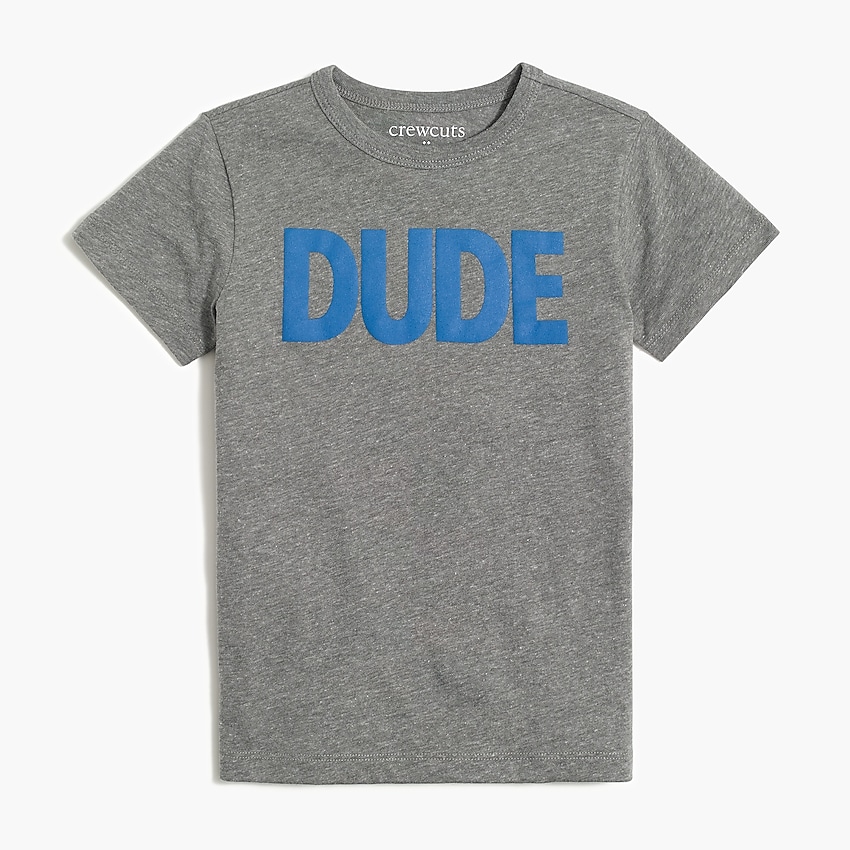 My favorite long tees for toddlers that last the longest are from J. Crew. I usually shop at J. Crew Factory I am always pleased with the fit, quality and price at J. Crew Factory!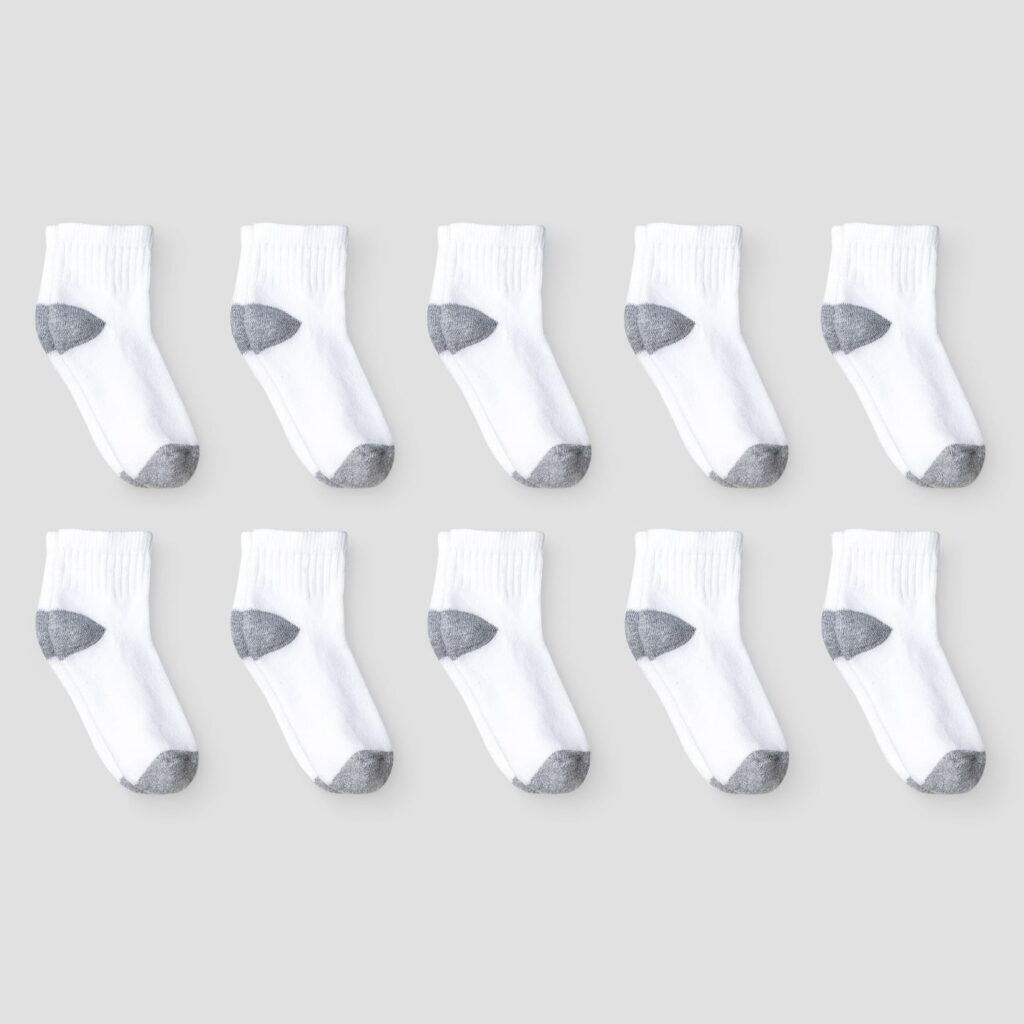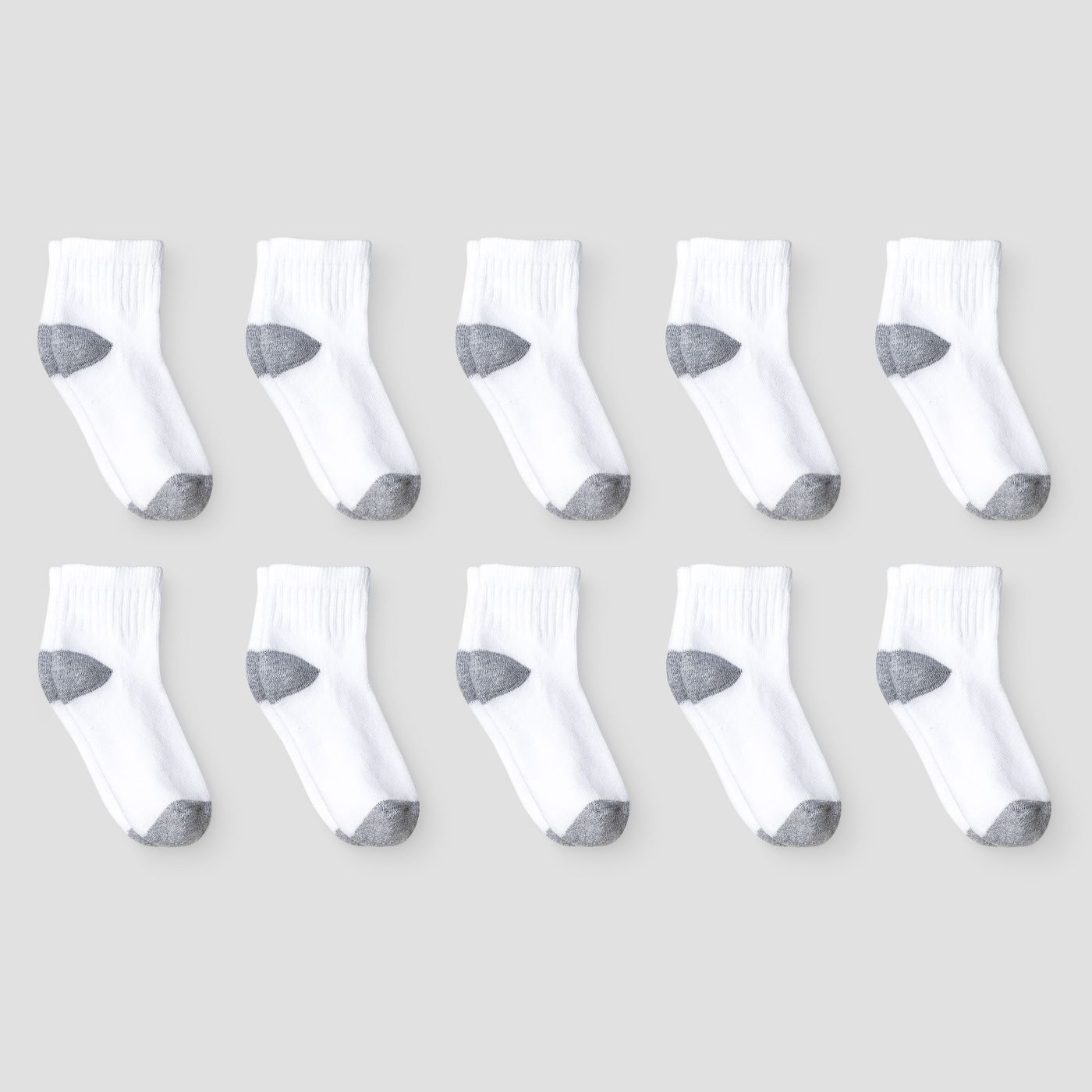 Toddler boy socks from Target are my fave. For my girls also! Both of my girls love these socks right now!
Let's talk about socks for a minute. Moms. Hear me. Socks will drive you insane. Getting all the same color socks will save you some of the sanity you have left. I totally get it though. The cute socks get me EVERY TIME. I am a sucker for cute kids clothes…..socks included. BUT, trust me. Get the white socks. Just do it. And trust me on this.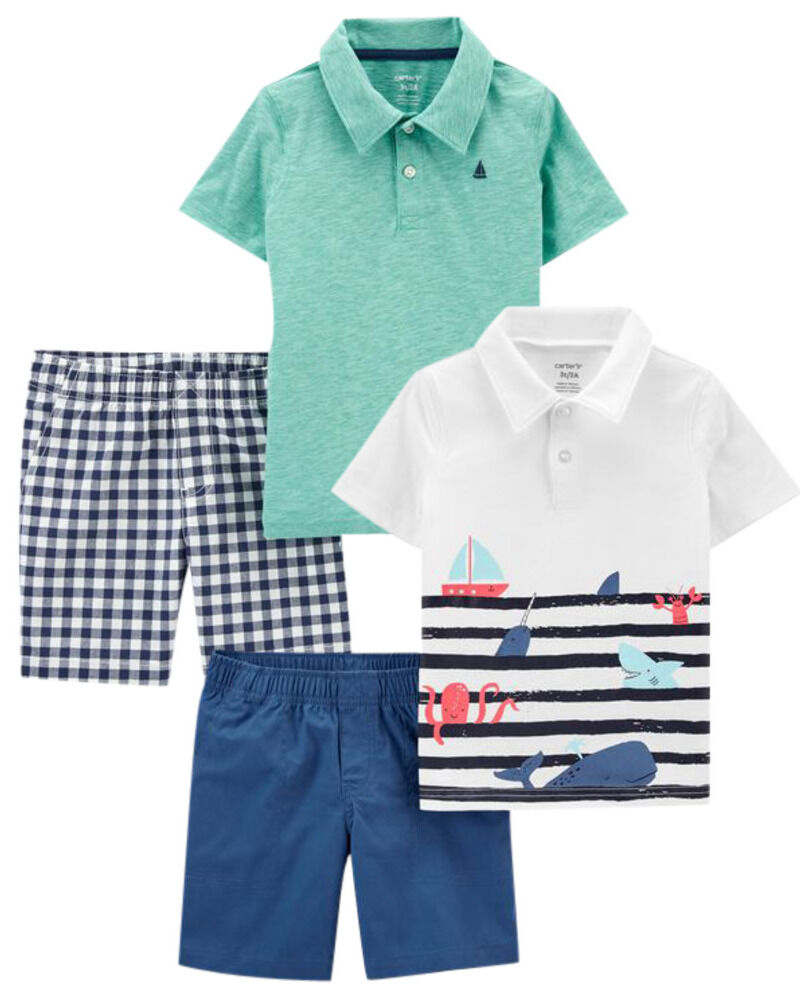 I am obsessed with Carter Toddler Boy sets. The shorts fit AWESOME. The shirts are sometimes too short but they are often the only shorts that aren't too tight or too long. They are COMFY for my boy. So, every year I buy 2-4 sets of these! Like this set at Carters. This set is at Kohls. The sets at Walmart are my favorite!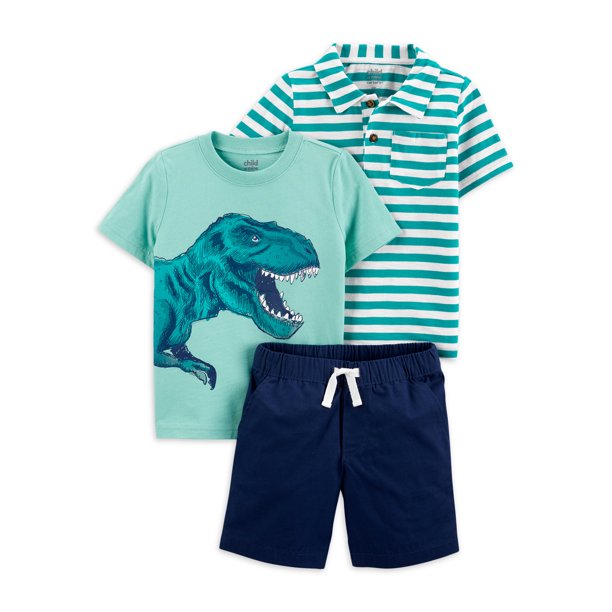 Walmart Carters Child of Mine Toddler Boy Outfit Set. $13.96 for all three! (12M-5T)