102 Bright & Colorful Summer Wreaths for your Front Door
You have to see this collection of 102 Bright & Colorful Summer Wreaths. I'm working on another collection currently that is neutral so these stand out as being bright and cheerful for sure!
One of my favorite parts about the changing seasons is changing my wreath on the front door! Summer is a season to be neutral and natural or to use the brightest colors possible, much like summer wreaths! This is my post on summer wreaths that are bright and colorful but the next summer wreath post I do will be about naturals! You can use these as DIY craft ideas also!
ETSY FAVORITES. Have you ever built an Etsy Favorite list?! You should! I have them for everything from home decor to fashion to printables! Check out some of the hundreds of items on my favorites lists here. Put the links to your lists in the comments below! I would love to see your lists!
You'll find in this list some summer floral wreaths, fun summer wreaths, bright colorful summer wreaths, unique summer wreath ideas, creative summer wreath ideas, gorgeous pink floral summer wreath ideas, sunflower summer wreath ideas, stunning summer wreaths, summer floral wreath ideas, bright beach & bright summer wreath ideas, and summer wreaths that add the finishing touch to your front porch and front door in May, June, July & August!
This post may contain affiliate links which means if you purchase from a link in this post I may make a small commission at no additional cost to you. Thank you for supporting this blog and my family!
PIN TO YOUR HOME DECOR BOARDS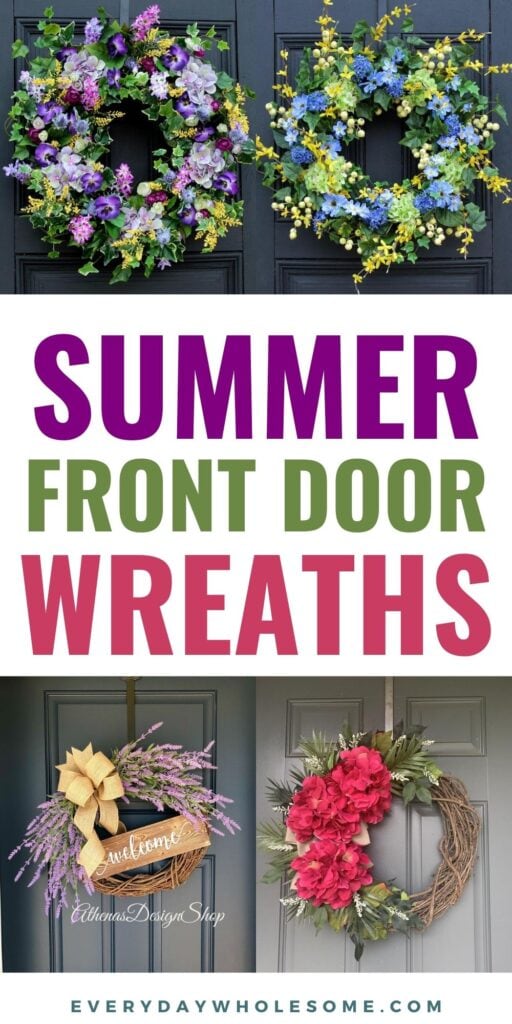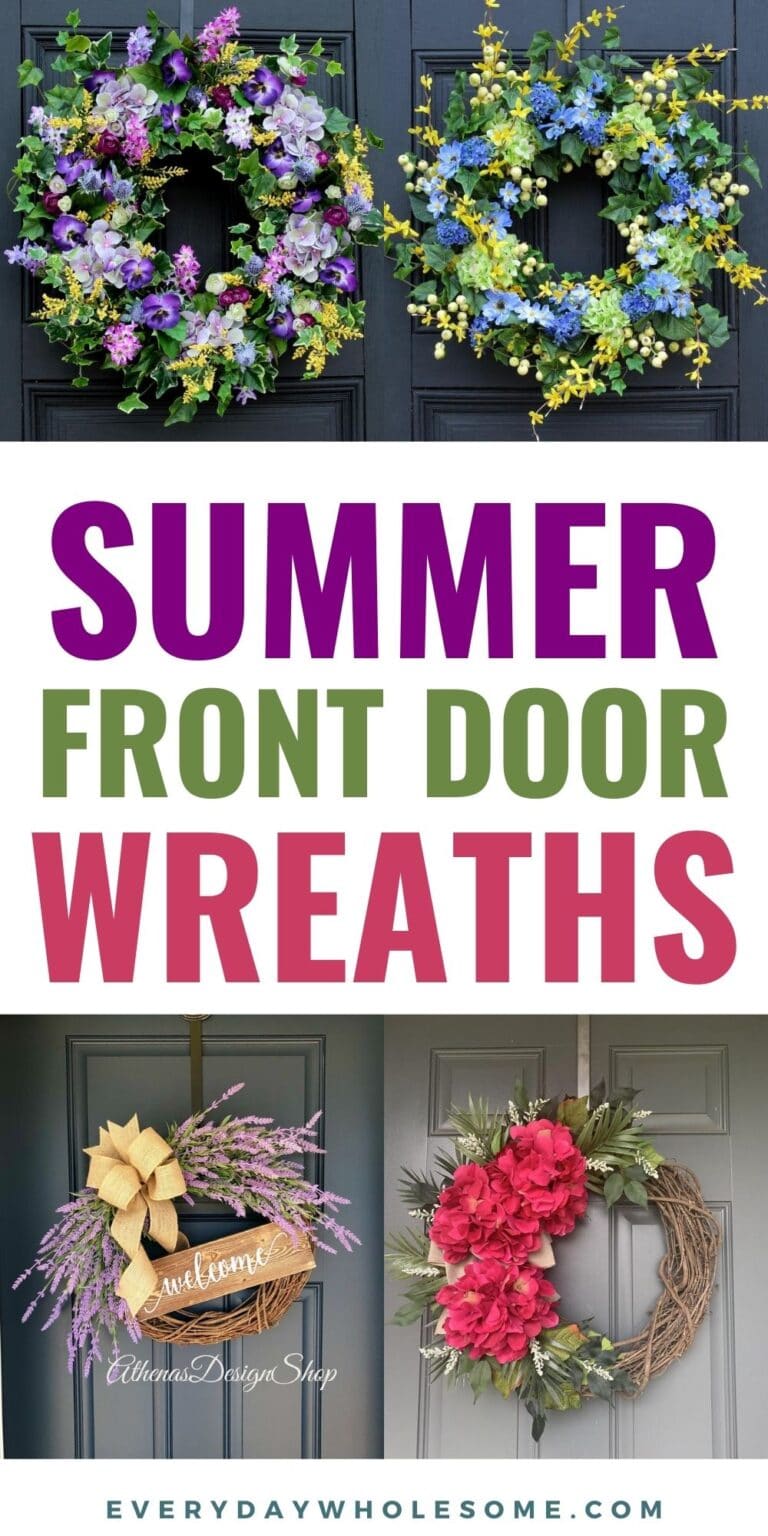 102 Bright & Colorful Summer Wreaths for your Front Door