The Best & Most Affordable Water System for Home | Berkey Discount Promo Coupon Code
WHY WE STARTED LOOKING FOR WATER SOLUTIONS.
Back in 2013, we started trying to get pregnant and I had multiple miscarriages. We decided that just cleaning up our diets may not be enough. I had so many friends in my neighborhood with other health problems, miscarriages and infertility I decided it wasn't crazy to start looking at environmental toxins.
This post may contain affiliate links.
This was the start of my essential oil journey. I removed "FRAGRANCE" from our home. I replaced them all with essential oils. I researched our water and found the Berkey Water Filtration System.
As always, do your own research but this is my experience with researching water filtration and the system we chose for our family.
BERKEY PROMO, DISCOUNT, COUPON CODE.
Use this code WHOLESOME for 5% off!
PIN THIS TO YOUR SAFE & NATURAL HOME PINTEREST BOARD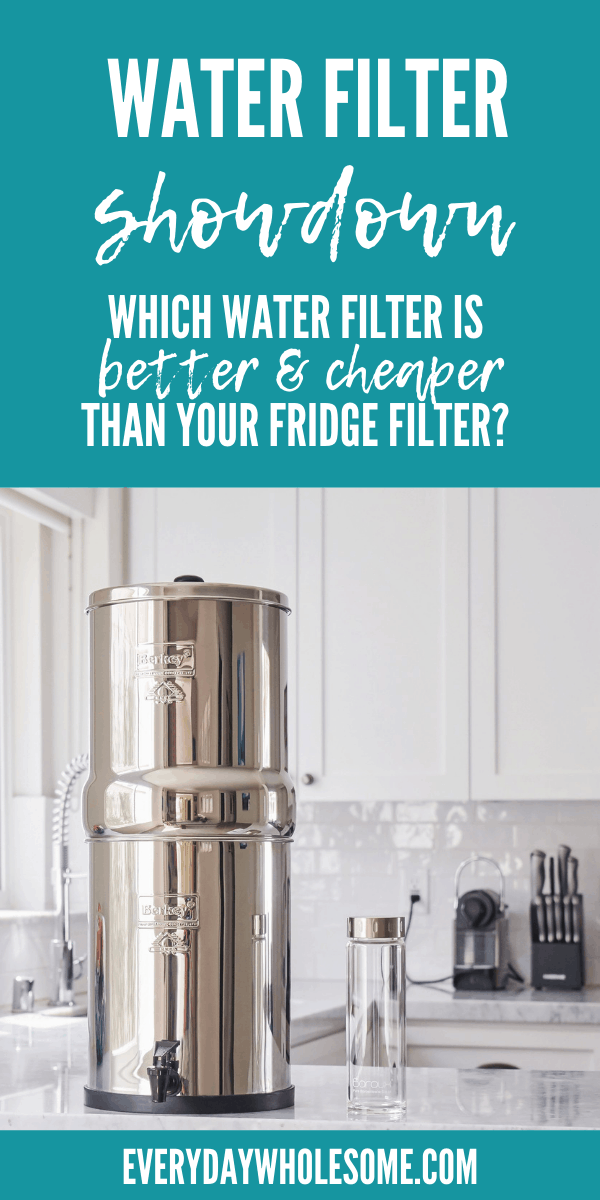 IS YOUR WATER SAFE?
WHAT'S IN THE LOCAL WATER AT MY HOUSE?
Arsenic [cancer]
Bromodihloromethane [cancer]
Chloroform [cancer]
Chromium (hexavalent) [cancer]
Dibromochloromethane [cancer]
Dichloroacetic acid [cancer]
Nitrate [cancer]
Nitrate and nitrite [cancer]
Radiological contaminants [cancer]
Total trihalomethane (TTHMs) [cancer]
Tichloroacetic acid [cancer]
Aluminum
Barium
Bromide
Chlorate
Chloromethane
Chromium (total
Cyanide
Flouride
Halocetic acids (HAA5)
Manganese
Molybdenum
Nitrite
Selenium
Strontium
Vanadium
First, go here and test your water by your zip code.
Then scroll down on this page and start reading…..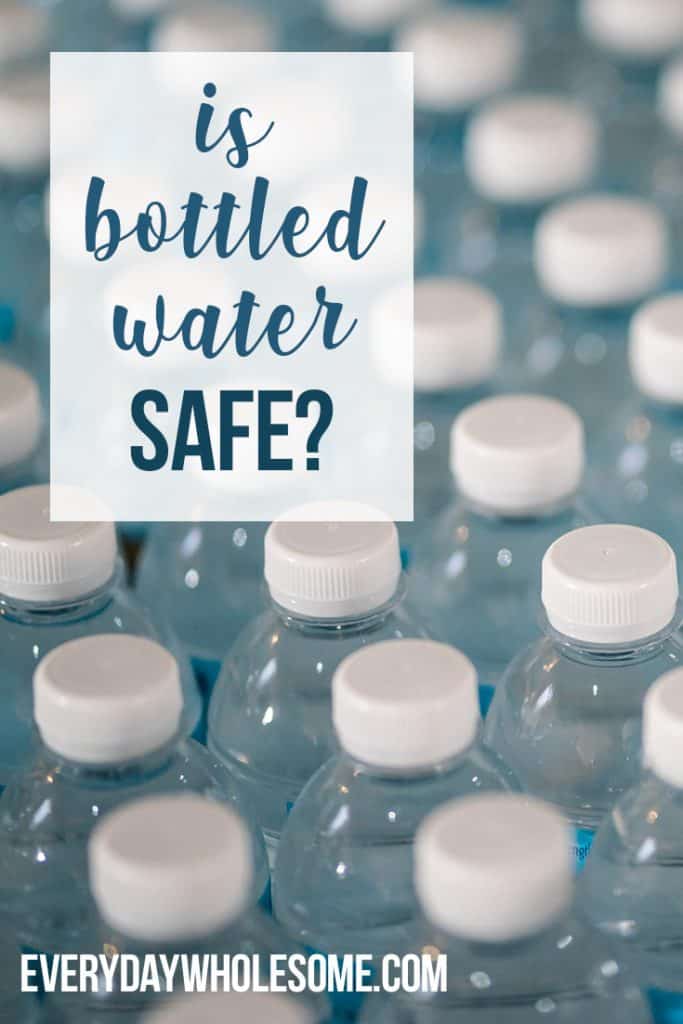 IS BOTTLED WATER SAFE?
The short answer is no. Read some of these articles for more info.
WHY WE CHOSE THE BERKEY AS THE BEST WATER PURIFIER FOR HOME
From the Berkey site….
Berkey Water Filter is the world's most effective and most cost-effective personal water purification system available. It uses gravity water filtration technology to remove toxic elements, parasites, bacteria and hundreds of other contaminants from water without removing the beneficial minerals, and without the use of any electricity.
REVERSE OSMOSIS VS BERKEY
Some people say that Reverse Osmosis is better. In my opinion, I prefer the Berkey even though it's more work for me. Reverse osmosis systems remove all minerals from the water.
The Berkey maintains the beneficial minerals in the water. I think that's important to our health!
Reverse osmosis is also more costly than the Berkey.
HOW OFTEN DO YOU NEED TO CHANGE THE FILTERS?
We have 4 charcoal filters. Each at 3000 gallons = 12,000 gallons
We use 3 gallons a day for example.
That's about 4,000 days or 11 years.
We have had ours for about 4 years so far.
WATER FILTER PRICE. WHY THE BERKEY IS CHEAPER THAN OTHER WATER FILTERS IN THE LONG TERM.
If you have to replace your Berkey water filter after a few YEARS, you can calculate the cost of your fridge water filters and changing them every 6 months. I think it almost always comes out cheaper to have a Berkey AND it's safer.
WHERE DO WE KEEP OUR BERKEY WATER FILTER?
When we bought our Berkey Water Filtration system we lived in Missouri. We had a pantry with a phone ledge. Isn't that funny? It was a new house that had a little shelf with a spot for a telephone or a wireless router I guess? It was the perfect spot for my Berkey to be hidden out of the way. I loved it there.

It wasn't an eyesore.
The kids couldn't reach it.
It was accessible in the kitchen.

We never found a great place for it in our New Mexico House. Our Berkey water filter was always on the counter. It worked but was just ok there. We lived there a year.
In Alabama, I really disliked the location we had our Berkey sitting. It was on a junky IKEA shelf between our kitchen table and our fridge. But we were there a year and so that's just how it was.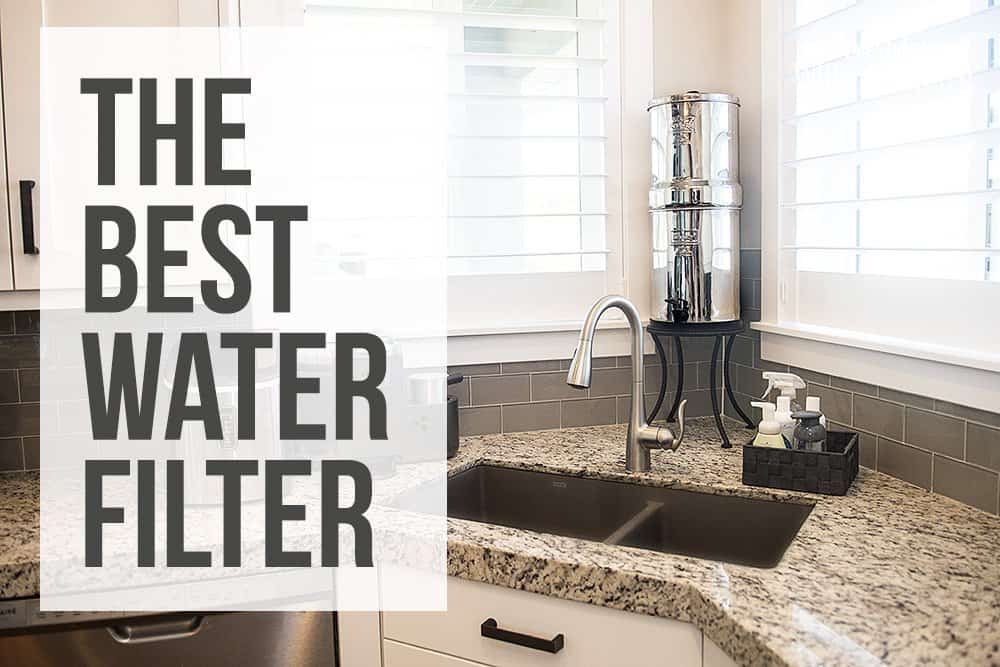 THE BEST BERKEY STAND
We purchased this Berkey stand from Etsy. I had it made extra tall to use with my largest water bottles.
A few other Berkey Stands…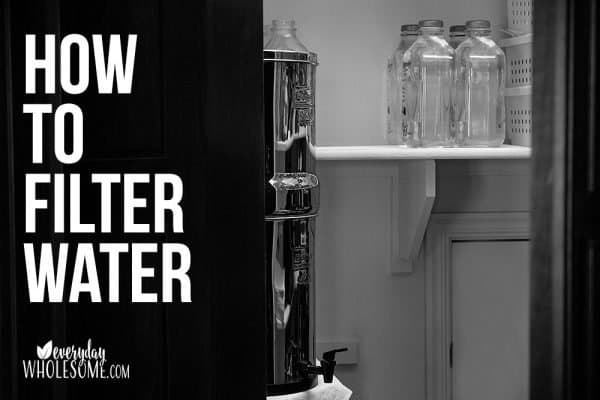 MY OLD BERKEY SYSTEM (BEFORE MY NEW BERKEY ICE MAKER)
I have spoken before about how I believe in systems for busy moms. It's really best in any job or organization but I'm a mom and I write to moms, for moms, and about moms and we need systems so that we don't go crazy by 9 am. 🙂
I like to have a plan and a system for the way all the areas in my home run. Laundry. Dishes. Cleaning. Etc. The Berkey is part of our systems. I have a post about our PLASTIC FREE KITCHEN where I talk a bit about our plastic-free drinking cups etc.
ON TO THE OLD BERKEY WATER ROUTINE….
I used to empty the Berkey Water Filter every night.
I would fill up glass milk jars with water.
I put at least 2 in the fridge.
I would use that cold water to fill up our cups.
Once the Berkey was completely empty I would fill it back up and by the morning, we would do it all over again.
This system didn't seem to work as well. It took more time at once to fill the bottles and put them away. I prefer my new system.
I was still using our refrigerator ice maker with the junky water and didn't feel good about it until we got these ice cube trays for my Berkey ice!
OUR NEW BERKEY WATER & ICE DAILY ROUTINE.
Fill up Berkey Water Filter every night.
Fill up ice cube trays when empty or at night.
I fill up each kid's water bottles and my own in the morning.
If the bottle is a Bubba Cup with a stainless straw I add citrus essential oils. If not, no oils with plastic.
If the Berkey appears to be running low, I add more water to the top and keep it going.
I like this better because….
it's tiny pieces of work throughout the day.
It uses only Berkey water, even in the ice
HOW I MAKE BERKEY ICE
I use these silicone ice cube trays. I fill it with Berkey water. Voila! Berkey Ice!
HOW TO GET BERKEY WATER COLD
You can add cold ice and water to the top of the Berkey. As far as I know, that does not affect the filtration.
You can make Berkey ice from a safe (silicone or stainless) ice cube tray.
You can put your fresh Berkey water into the fridge and rotate. I used to do this before my Countertop Ice Maker. I was afraid my ice maker might hold mold so I ditched it but have been looking at other ice makers that have a sanitary cycle? Any thoughts on this…comment below!
WHAT IS THE BEST WATER PITCHER FILTER TO BUY?
Water pitchers are plastic which I don't love.
Water pitchers do not filter water as effectively as the Berkey Water Filtration System from my research.
Sorry 🙁
IS ZERO WATER HEALTHY?
WHAT IS THE BEST WHOLE HOUSE WATER FILTER?
I am currently researching this for our family. I love that the Berkey filters out the contaminants in our drinking water and even the shower heads work but what about bathwater? and sink water?
I am also looking for a whole home filter that works like the Berkey and maintains the beneficial minerals so that when we use that water for the Berkey we maintain the minerals.
IF YOU HAVE ANY ADVICE on whole home water filters, PLEASE SHARE IT WITH ME?
WHICH BERKEY SHOULD I BUY?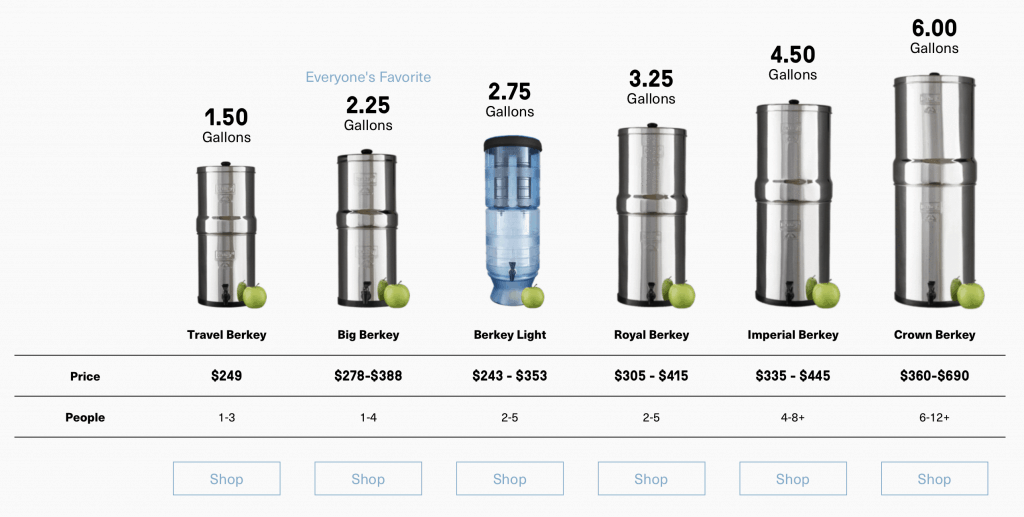 I wish I had purchased a bigger one. Just go big, is my opinion.
I originally bought the BIG BERKEY.
I realized that was too small and my parents bought that one from us so we could buy the Royal Berkey.
We added extra filters.
We have FOUR CHARCOAL FILTERS & FOUR FLOURIDE FILTERS.
But I still wish we had purchased a bigger Berkey.
WHEN IN DOUBT…GO BIGGER!
I WANT A BERKEY. WHAT DO I BUY?
All you need to start is one Berkey. It comes with two charcoal filters and those even filter out a lot of Flouride at first. Then, you can buy more filters, and add on Flouride filters. You can also buy shower heads and stands. You can get all the things. BUT all you need to start is one Berkey.
HOW CAN I DRINK MORE WATER?
Funny you should ask….I just wrote a post on this…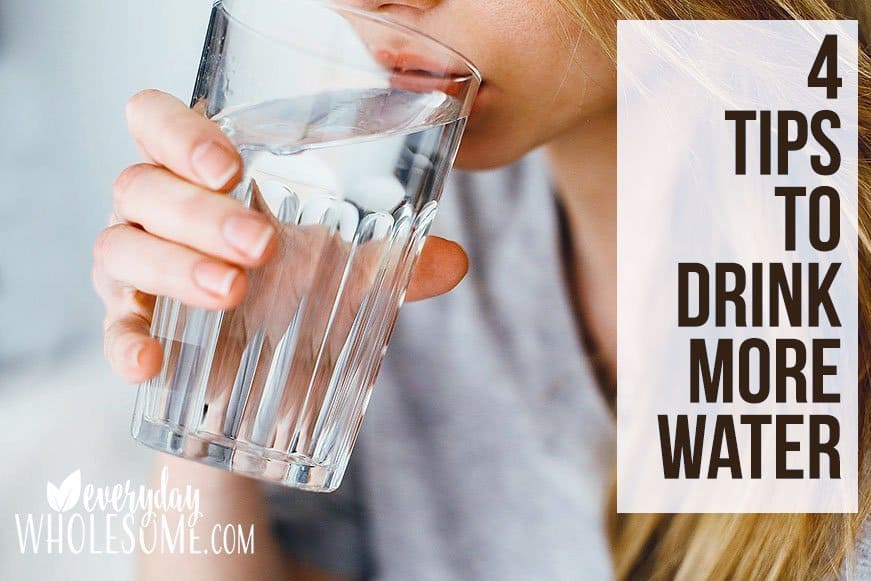 SHOP THIS POST
use the code WHOLESOME for 5% off at checkout
This is the stand I have!
PIN THIS TO PINTEREST.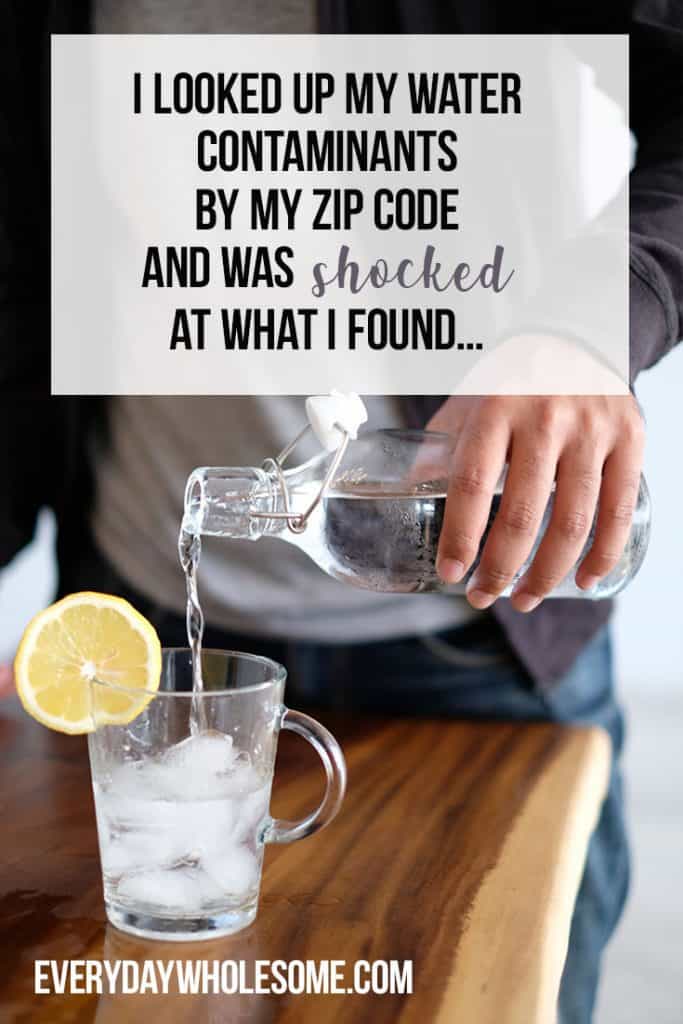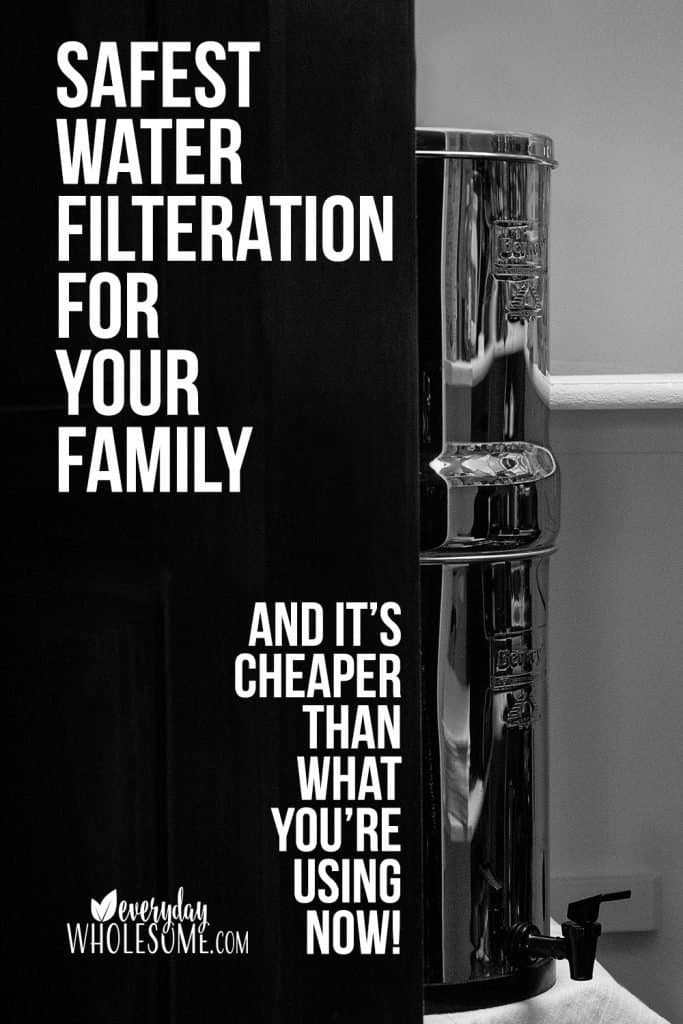 Do you have a Berkey? How do you like it? Any hacks? or tips for me?
FREEBIE DOWNLOAD