Sweet & Spicy Nut Recipe | Gift for Holidays
Who doesn't love sweet and spicy together?! Sugar and spice?! It's the best combo! Even for roasted nuts! This recipe is fabulous! This perfect combo is what made these sweet and spicy roasted nuts so amazing. I used Pecans, walnuts and almonds but you can use any variety of nuts you'd like! Soak them for extra health benefits. This is definitely a recipe for holidays and special occasion get togethers!
This post may contain affiliate links.
I tried two different recipes for a get together I had at my house. This was way back in 2010 I believe! Before kids! Whoa! Feels like a whole lifetime ago! This was the winner! I had to finally share it with you!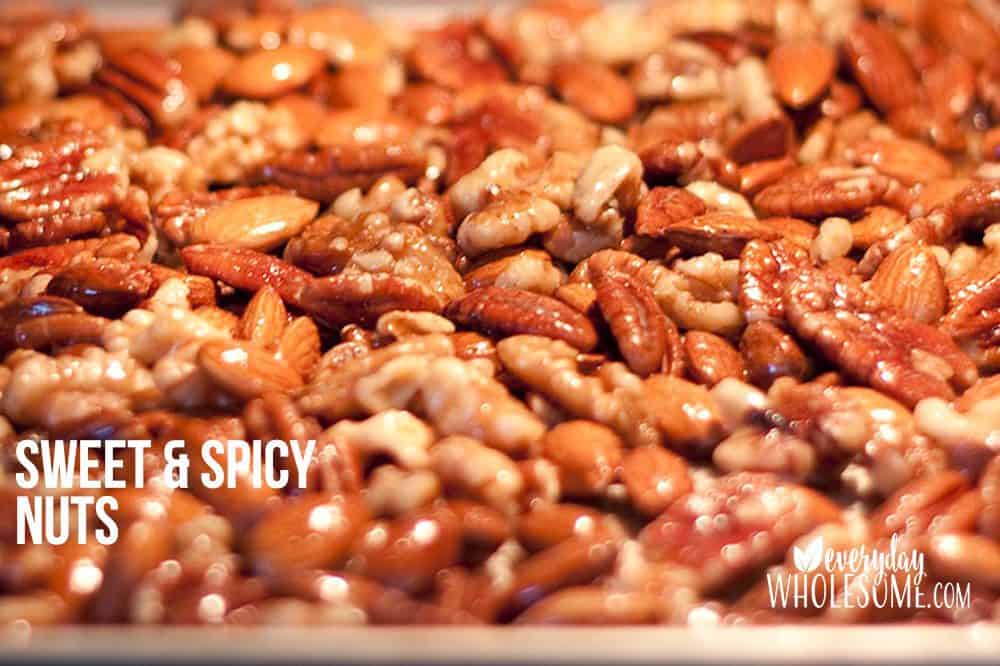 SWEET & SPICY NUT RECIPE INGREDIENTS
2 cups lightly salted roasted mixed nuts or any nut variety you choose – approximately 11.5 ounces

I used my raw nuts and added some salt and they are fabulous!
They get roasted in the oven during this recipe so they don't need to be pre-roasted

1 large egg white
1/4 cup packed brown sugar (I used organic)
2 teaspoons paprika
1/4 teaspoon cayenne pepper
SWEET & SPICY NUT RECIPE DIRECTIONS
Whisk together the egg white, brown sugar (or whichever sugar you substitute), paprika and cayenne.
Add the nuts and toss to coat in the sweet and salty mixture.
Bake at 350 F on a parchment-lined baking sheet until the coating is set and hardened, approximately 12 – 15 minutes.
Let your mixture cool on the baking sheet. Makes 2 1/2 cups of roasted nuts!
Did you try this recipe? Have another favorite? Tell me what you thought!
PIN TO YOUR HOLIDAY OR SNACK RECIPE BOARD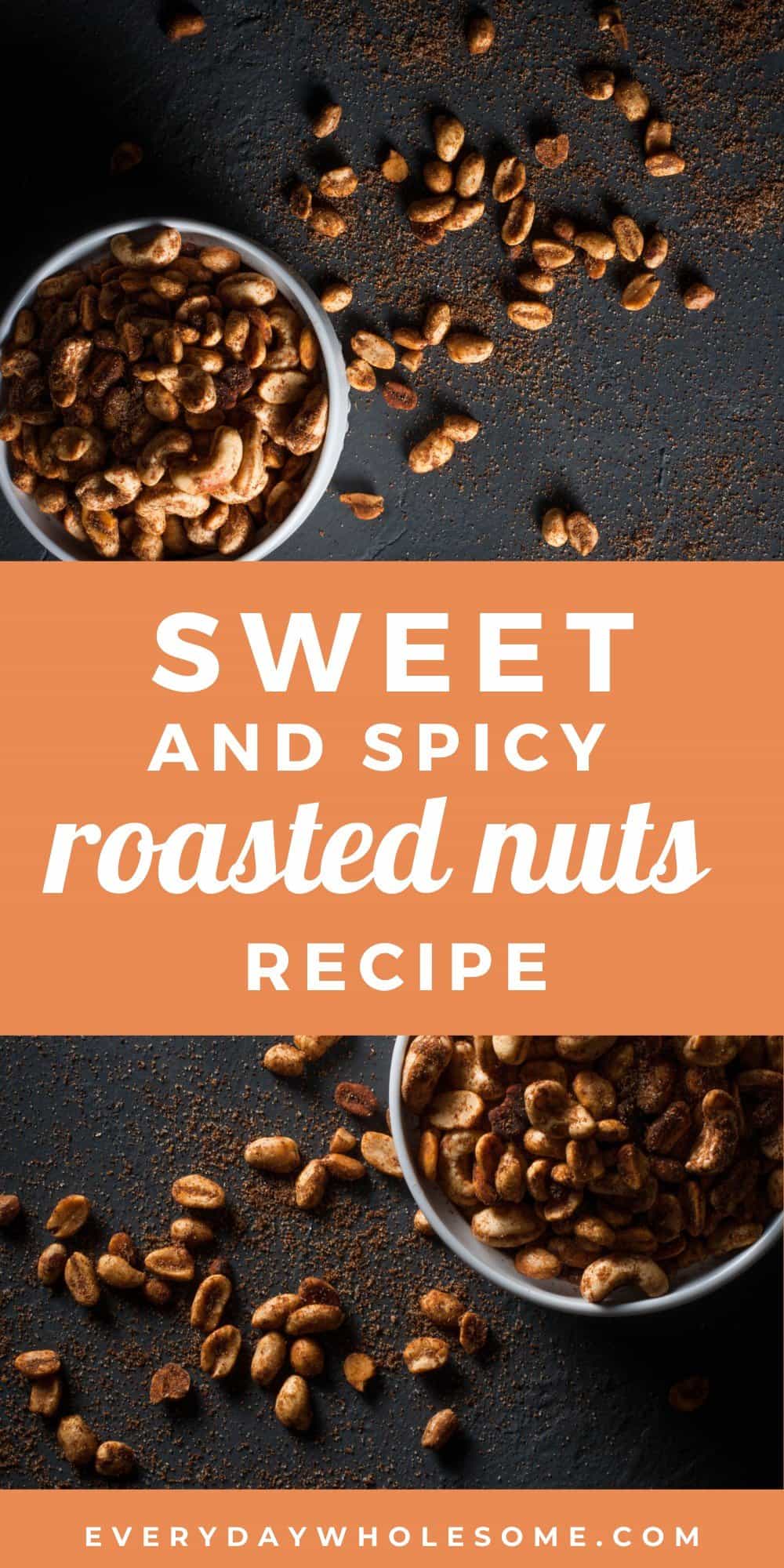 GET FREEBIE