13 MOST INCREDIBLE USBORNE & MORE BOOKS OF ALL TIME
I am new to the world of Usborne books.
And, to be honest, I do not love all of Usborne books.
I am hard to please and quite picky when it comes to books.
I really believe books have power.
Stories have power in our minds.
Stories are one of the best ways to remember something.
What do we want our children to remember?
"Fill your minds with those things that are good and that deserve praise: things that are true, noble, right, pure, lovely, and honorable." – Philippines 4:8
This post may contain affiliate links which means that if you purchase something using one of these links that this blog may receive a small commission at no charge to you. THANK YOU with all my heart for supporting this blog and my family.
Although I do not love all of Usborne books, some of my ALL TIME VERY FAVORITE BOOKS ever are published by Usborne and then are books that you must add to your children's library.
These are books that my children come back to OVER and OVER and OVER.
These are books my children have read for years and years.
These are books that are part of one child's library and they pass them down to the next child.
These are books that never get lost. The child looks for them among all the other books and keeps them safe and protected.
These are books that are loved.
THE BEST TODDLER BOOK OF ALL TIME ….
This book is one of the cutest books of all time. Seriously adorable. There are 5 bandaids. Each animal has an owie. And the toddler or preschool or kid or mommy takes the band aid and makes the animal all better. It's seriously fabulous. There's also a cute little saying in the book that's great for kids who love repetition..ok all kids love repetition.
"Clean it. Kiss it. Put a bandage on it. All Better. "
This is a great book for a gift for a family or kid who has everything. This is a must buy. Buy here or click on the image below. It's no wonder this is THE NUMBER ONE Top Selling Usborne Book! Or you can find a consultant to buy from!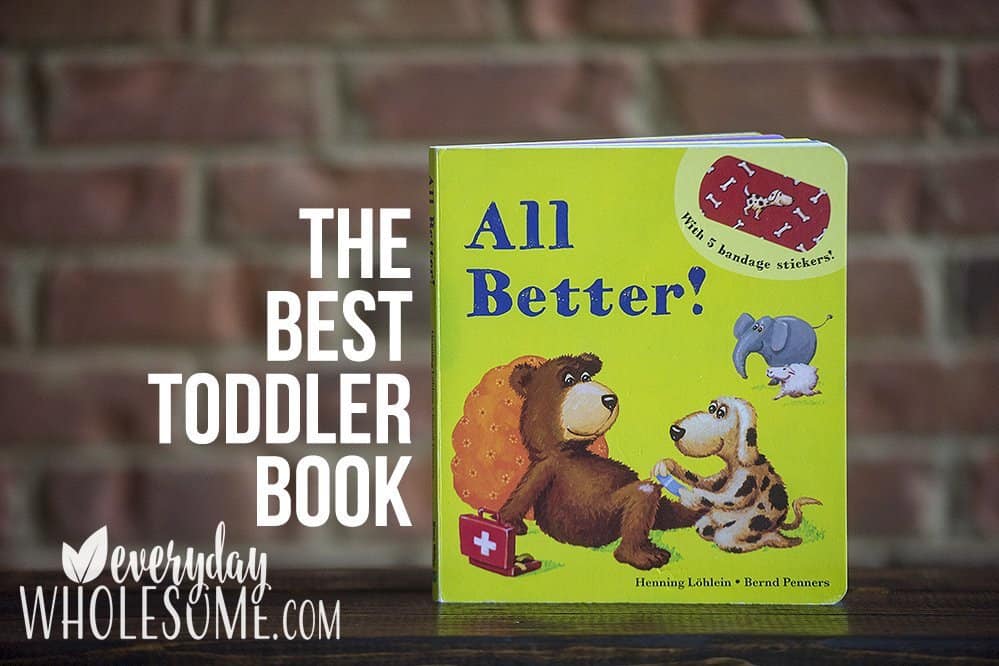 FAVORITE BABY BOOKS
FAVORITE READERS FOR CHILDREN
We love first readers to help a new or learning reader find books he can read by himself. There is a time during a new reader's journey when finding materials to read feels like a challenge and Usborne has done a great job with materials for this time.
For some of my other favorite readers you can look at the First Readers section of my Children's Booklist.
THE BEST USBORNE BOOKS FOR EXPERIENCES
FAVORITE BIG KID USBORNE BOOKS
FAVORITE USBORNE CHAPTER BOOKS
I just joined Usborne and started looking into more of their books recently. As you know, I am pretty picky about the books we read and have in our home. I will have more books to share as I start ordering more.
We are finding it hard to find sweet chapter books for girls. (I don't have a boy of this age yet.) We started reading the Billie B. Brown collection and we are loving it so far! I will let you know after we have read them all. I can't recommend it until I'm sure it's sweet through and through.
FREE DOWNLOAD!