Best First Readers Books for 4 & 5 year olds learning to read in Preschool, Kindergarten
This is my list of my favorite first readers books and resources for 4 and 5-year-old children learning to read in preschool, pre-k and kindergarten.
When my first daughter was learning to read, we struggled to find material for her to read that she enjoyed. We found all the first readers we could find. These are our favorites.
This post may contain affiliate links.
ADVICE FOR MOMS AS THEIR KIDS ARE LEARNING TO READ.
They will catch up. Don't rush it. They will enjoy it. Keep it up. Once they "get" it, encourage it. And they'll read.
I have talked to NUMEROUS new moms and teaching a child how to read is REALLY HARD. You are not alone.
PIN IT TO YOUR BOOKS BOARDS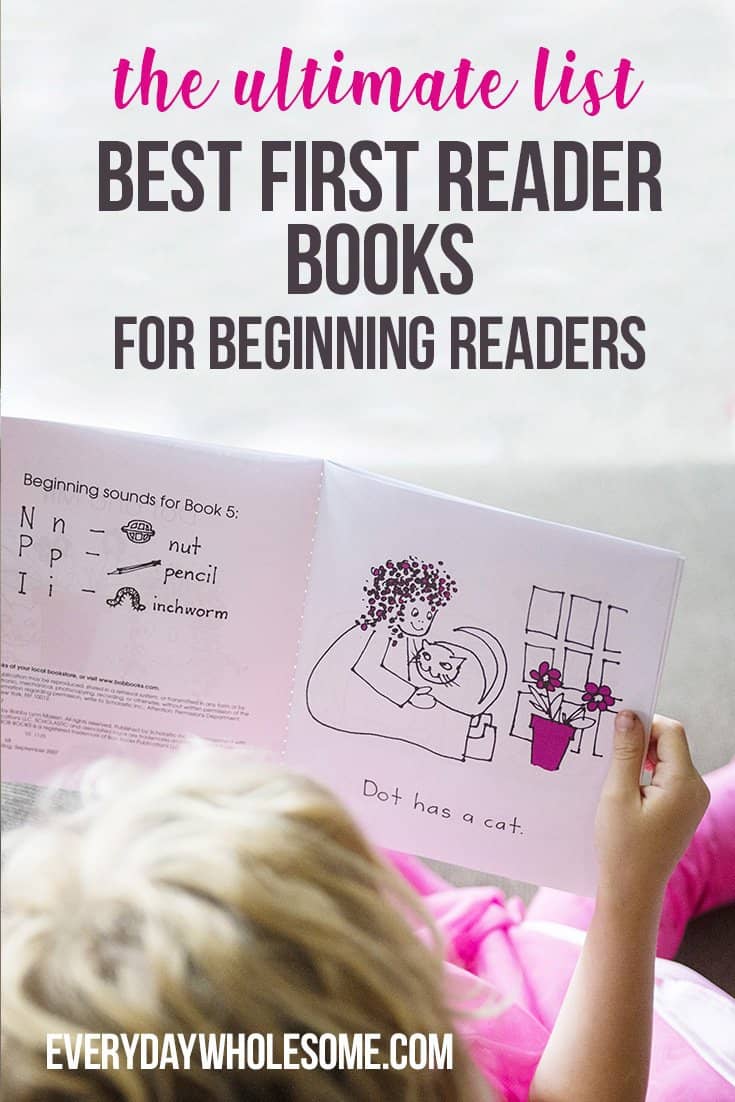 BEST FIRST READERS WE USE AT OUR HOUSE!
FREE DOWNLOAD!