How to properly sanitize your hands
This post is about how to properly wash and sanitize your hands. How long should you wash your hands? The proper technique. This is in response to the COVID-19 going on now but is always important for proper immunity. Also tips on what makes a good hand sanitizer and why a hand sanitizer works or does not work.
I saw a video that was amazing and I had to share it with you. I think we miss many nooks and crannies when we wash our hands. This same technique applies when we use DIY Hand Sanitizer. This is a great video to show our children also! I know I was wow'ed when I saw it!
SHOULD WE WASH HANDS OR USE HAND SANITIZER?
When given the choice, always wash your hands. You can even sanitize them after for a double whammy! Washing the germs down the sink is always a better idea than just trying to kill germs on the hands and leaving the germs on there.
VIRAL HAND WASHING VIDEO
Click here to watch the video here if it doesn't work above.
HOW LONG SHOULD YOU WASH YOUR HANDS?
Wash your hands for at least 20 seconds. The viral video above was 45 seconds long. Make sure you get all the nooks and crannies and your thumb.
DOES HAND SANITIZER REALLY WORK?
Hand sanitizer is not as good as washing the germs off your hands and down the sink. But, when you do not have access to a sink, it's definitely a good idea! The alcohol in hand sanitizer really does the job! So, add a ton into your DIY Hand Sanitizer recipe during this time of global pandemic!
FURTHER HAND SANITIZING READING
PIN TO PINTEREST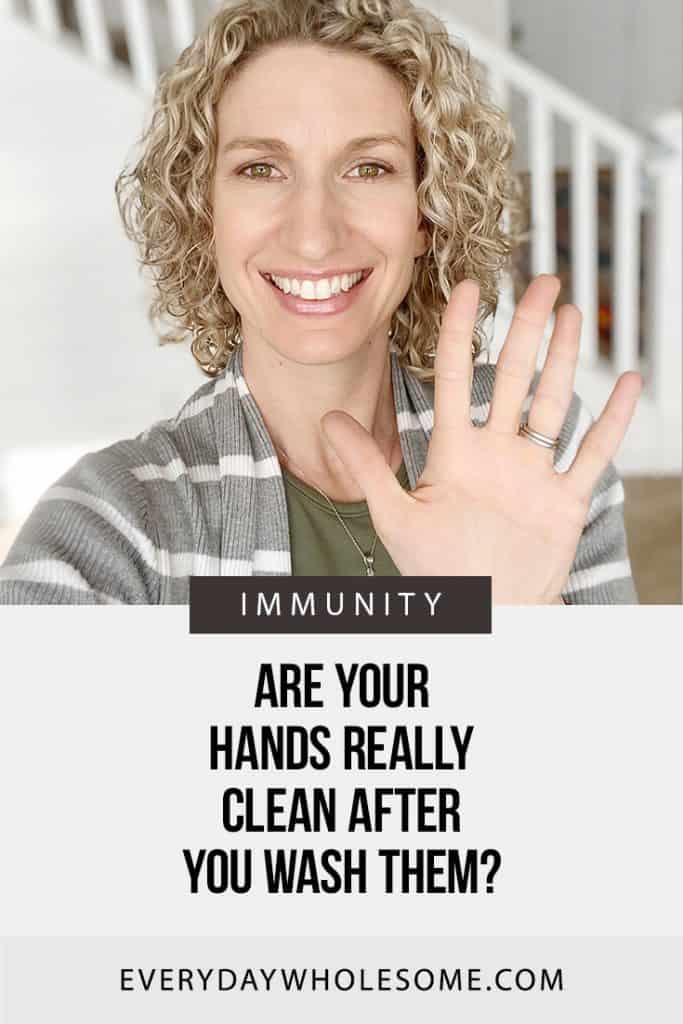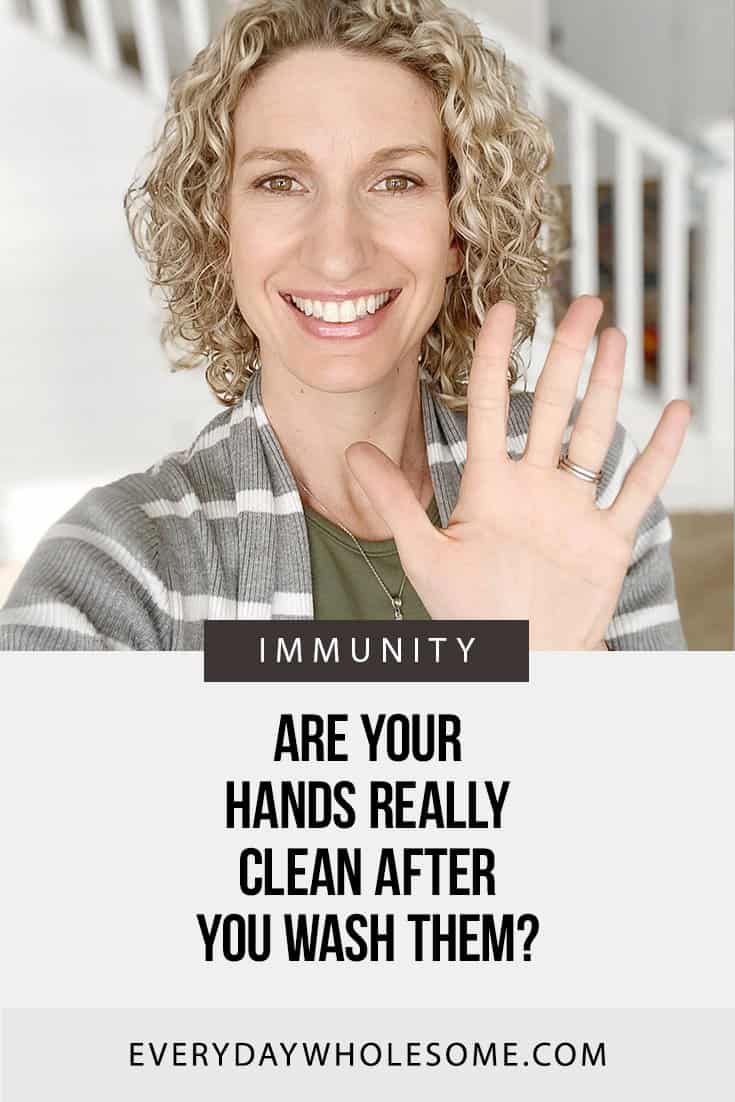 FURTHER READING ON HAND SANITIZATION
ANY TIPS ON HAND WASHING THAT YOU WANT TO SHARE? COMMENT BELOW.
FREEBIE DOWNLOADS