I found these 25 Christmas Kitchen Hand & Tea Towels to decorate your home over the Holidays and I had to share them with you! You can shop here or use these ideas for DIY crafts. You can make these hanging and use them to add a pop of color to add Merry Christmas Cheer to your home for a rustic and farmhouse feel. Flour sack Towels make the cutest holiday gift.
This post may contain affiliate links.
PIN THIS TO YOUR CHRISTMAS DECOR BOARD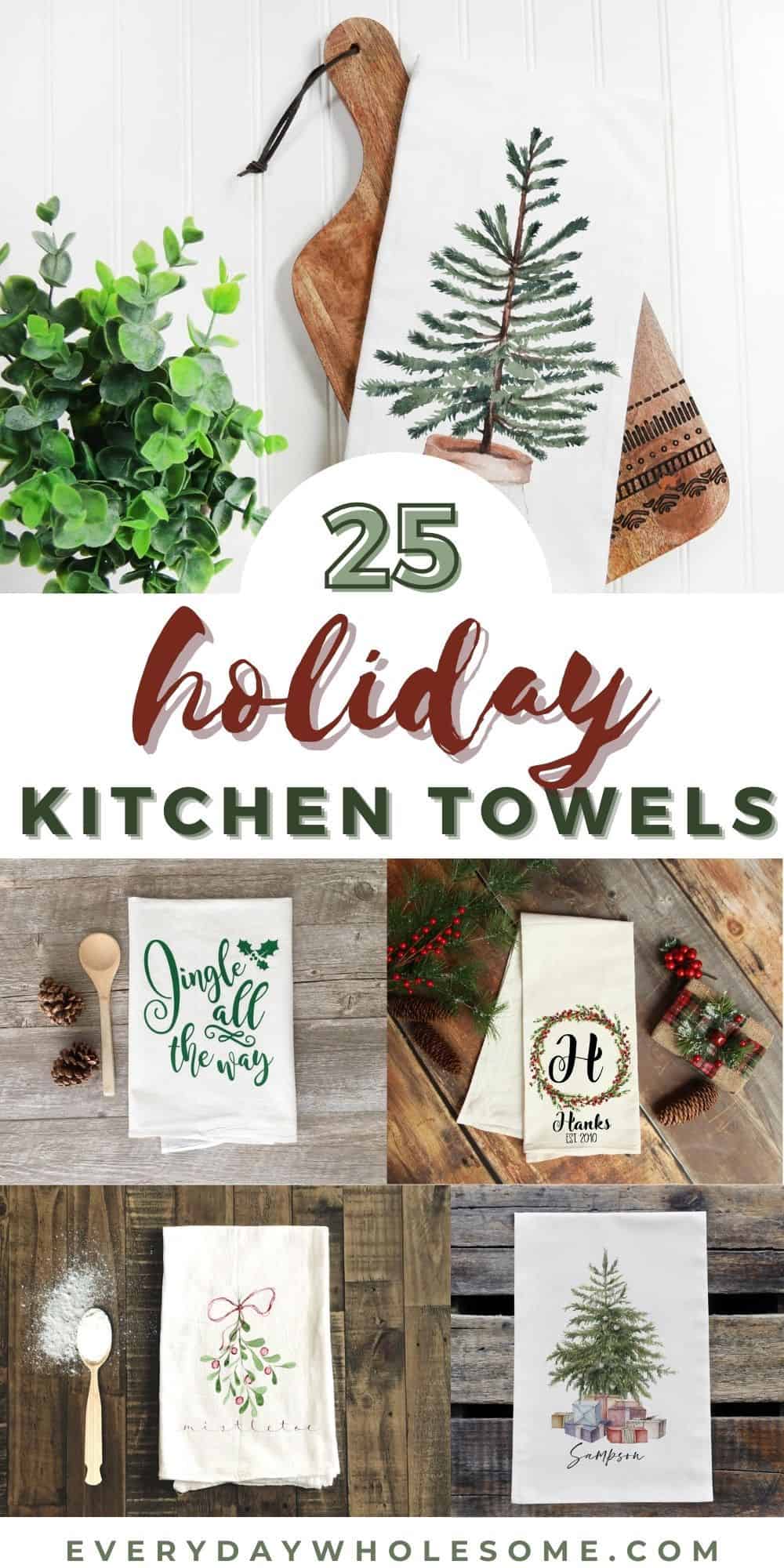 25 HOLIDAY KITCHEN HAND & TEA TOWELS
No tags for this post.