6 Tips to Learn Photography Quickly for Momtogs
This post is about how to learn photography the way I learned. I am a self-taught photographer who has spent hundreds of hours reading and learning but I also apprenticed and did a great deal of on-the-job training as a second shooter to learn from the best.
TORI GOETZ PHOTOGRAPHY
Just as an FYI. I had a high end senior high school portrait photography business in Kansas City before God called me to be home more during a season of my motherhood where we were struggling with miscarriages. I talk about that a little more on my About Me page and I'm happy to chat with you more if you email me or if the Facebook chat messenger thing below is working, try that! I learned photography through these methods below. And, I really love photography. I now use it just to take amazing pics of my kids….and sometimes my home and oils. Ha! If you have photography questions, let me know! I have more posts in the works on photography!
A PAGE FROM MY OLD PHOTOGRAPHY WEBSITE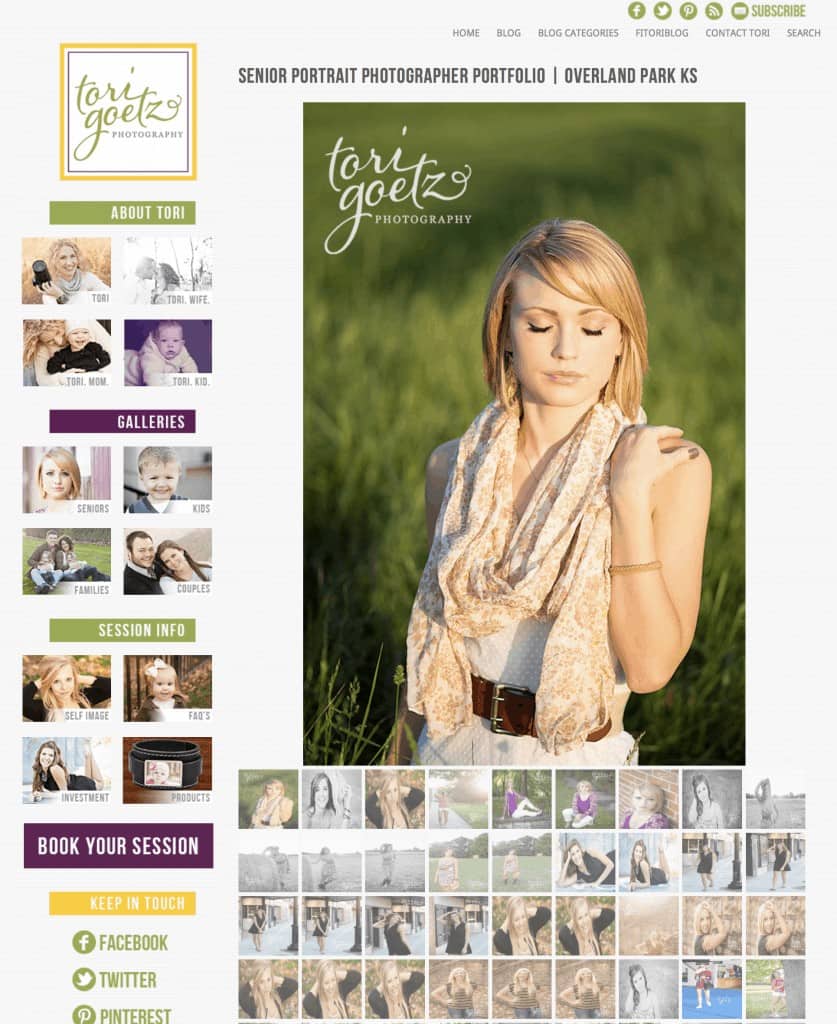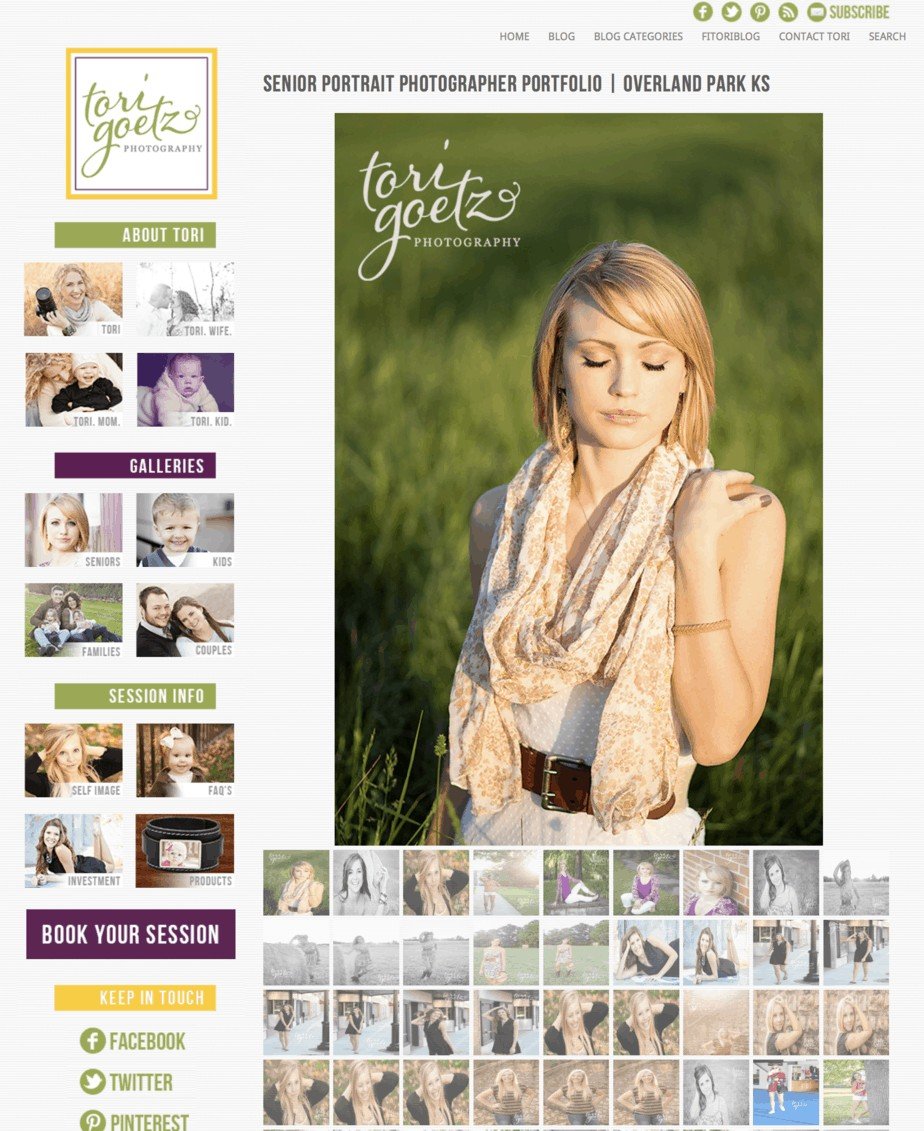 On to the actual information you came here to find!
1. LEARN YOUR CAMERA. LEARN FOCUS (USE BOOKS)
The first photography book I recommend is the one on your camera. BUT instead of just using the manual, try to find"> a Dummies guide to your actual camera model (I had a Canon Rebel to start but it was back in 2007 or 2008 so it was an older model than that aff link). I sat with the Dummies Guide to my first dSLR camera and a coffee cup on vacation one day and started learning. And I'm still learning today!
2. LEARN EXPOSURE. (USE BOOKS)
Your goal is to shoot on MANUAL mode. You are a better photographer than the software in your camera. To be a good photographer and exercise your creativity you'll need to override what the camera wants to do…with exposure and focus/composition. You'll have to first learn exposure to be able to shoot in Manual.
3. MY SECRET WEAPON TO LEARN TO BE AN AMAZING PHOTOGRAPHER.
SECOND SHOOTING is my secret weapon!
Second shooting with a world class photographer took my photography to the next level! I cannot tell you enough how much better my photography became working with Tyler Wirken. I was his second shooter and apprentice. I tried my best to work hard for him and to ask him questions as needed. He was invested in me becoming a better photographer because I took better photos for him on his weddings. He was also not threatened that I would become a better photographer than him and steal any business away from him because he was amazing. This made for a great teacher/student relationship. I learned more from him than anywhere else. He is amazing.
You can learn from Tyler through his amazing CreativeLive Course Here.
4. LEARN COMPOSITION. (BOOKS, FORUMS & SECOND SHOOTING)
CLICKIN MOMS FORUM, BLOG & MAGAZINE.
I love the inspiration offered here at this site. The forums, blog and magazines are so great for learning and for inspiration! You can find so much useful information in here! I absolutely recommend it!
It was a few years ago that I was last in there. And I think there has been some controversy/drama over there but I'm not sure. Are there any other forums you have heard of that I should check out?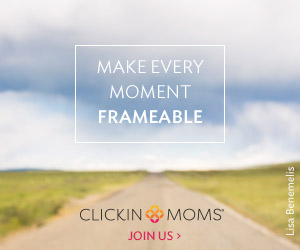 5. TAKE ONLINE COURSES WITH CREATIVELIVE & WATCH VIDEOS TO LEARN PHOTOGRAPHY & POST PROCESSING
I learned photoshop from a few places.
I have taken TONS of CreativeLive Classes! I highly recommend them! There are some fantastic post-processing techniques you can find on CreativeLive! I have loved every class I have ever taken!
I also looked up Youtube videos for whatever help I needed. If I got stuck, I would look up a video. There are many amazing post-processors who will teach you a lot about how they do things, step by step. But if you can take a course from a pro, start there! You'll get so many amazing tips from ACTUAL pros!
The best lessons I learned where from Damien Symonds. He taught me how to work with levels and I use what I learned EVERY SINGLE TIME I open up Photoshop.
6. ATTEND WORKSHOPS OF PHOTOGRAPHERS' WORK YOU LOVE.
I only attended one in person workshop. It was the IN CAMERA WORKSHOP BY ZACH AND JODY GRAY but it was amazing. I recommend any workshops you can attend. Working with people in person is always better. And, it's always great to meet and be in community with others!
Do you have any photography questions for me? I'd love to help! Comment with questions I can answer in future posts!
PIN IT TO YOUR FAVORITE LEARN PHOTOGRAPHY BOARD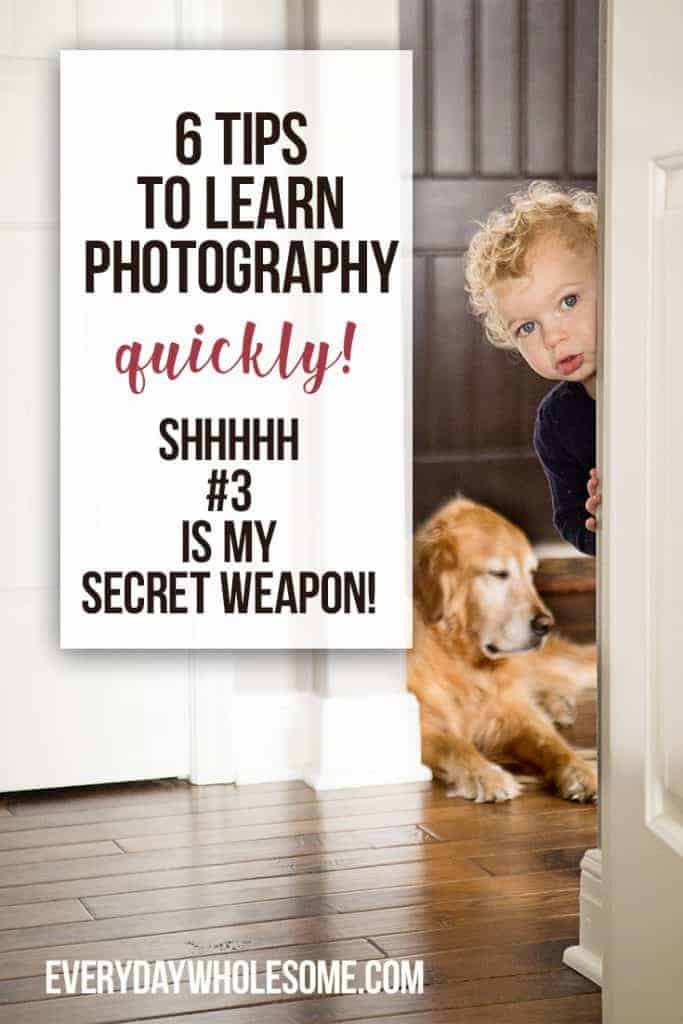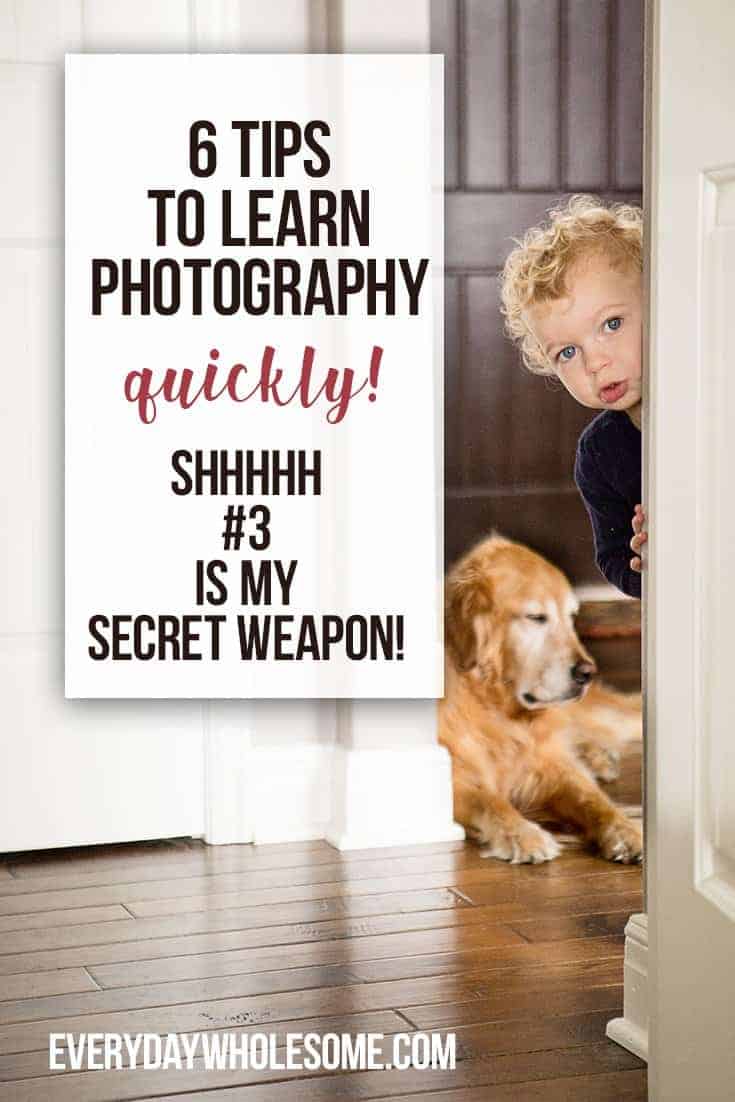 PIN THIS TO YOUR PHOTOGRAPHY BOARD ON PINTEREST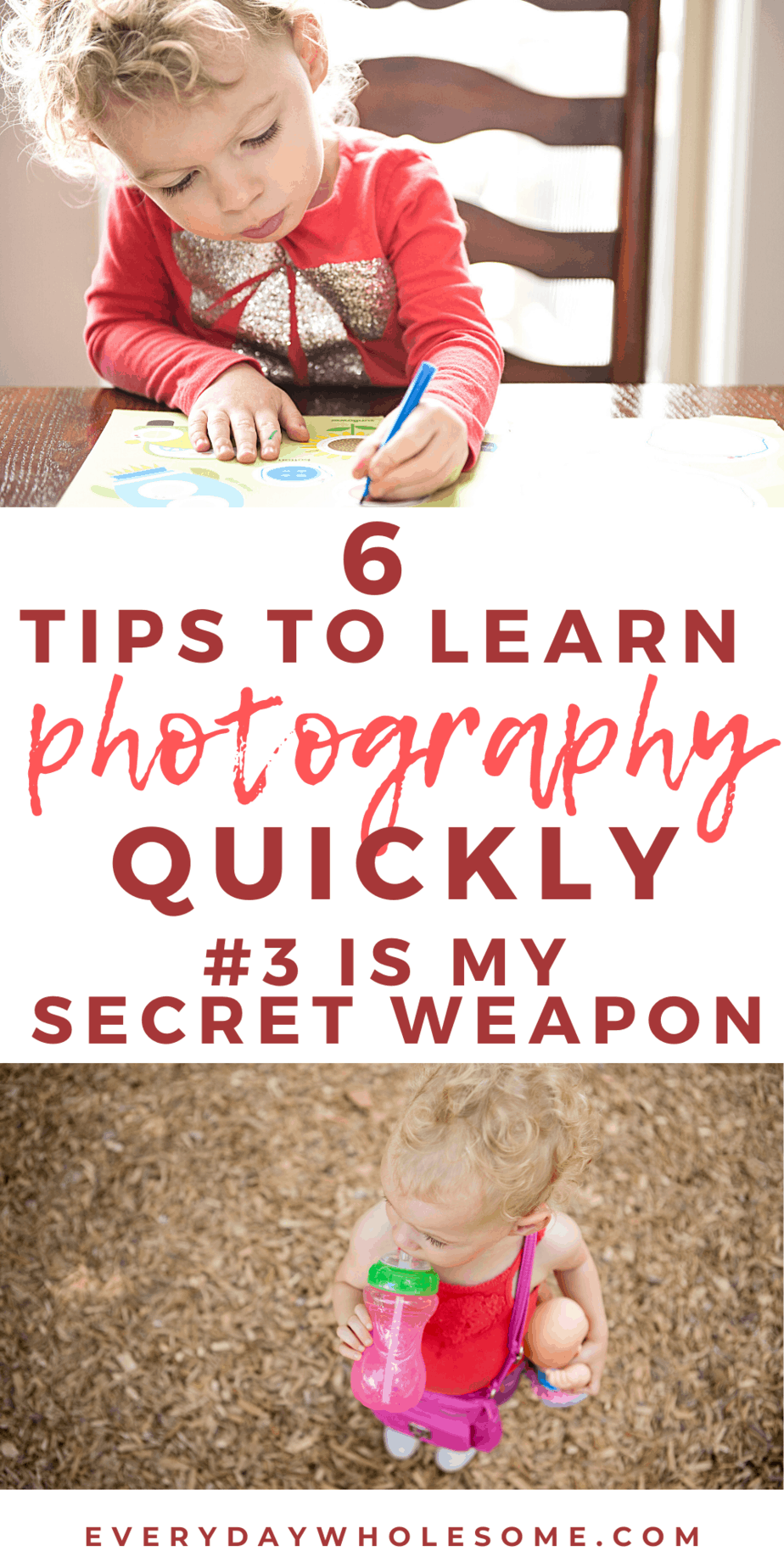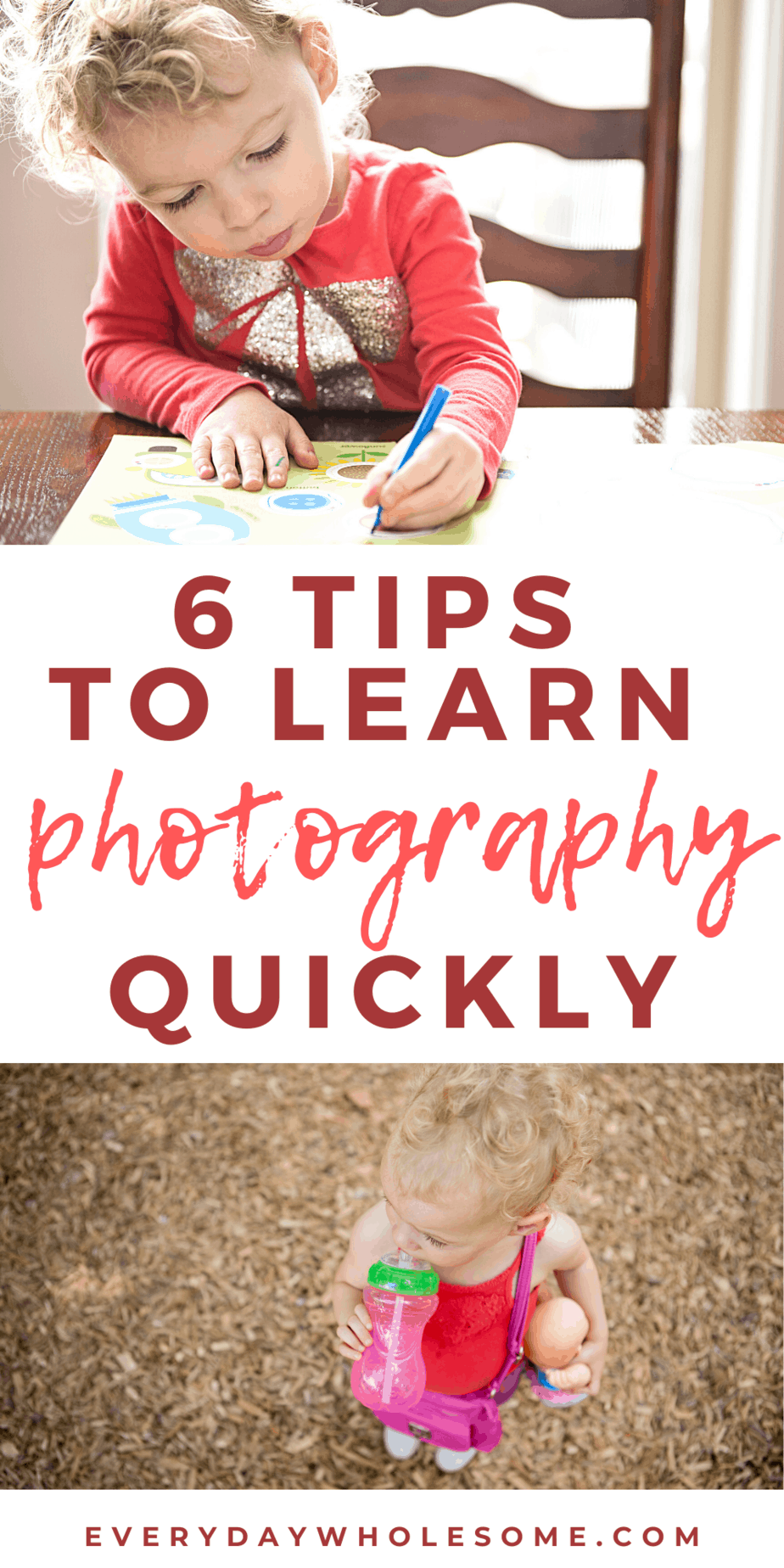 FREEBIE DOWNLOAD