Sensitive Home Cleaning Sprays 3-pack with All Purpose Cleaner, Marble & Granite Cleaner, Tub & Tile - Fragrance Free
This page may contain affiliate links which means if you purchase from one of these links I may receive a small commission at no additional cost to you.
MOBILE USERS – SCROLL TO THE BOTTOM FOR CATEGORY & STORE LISTINGS!!
* EWG VERIFIED
Sensitive Home Cleaning Sprays 3-pack with All Purpose Cleaner, Marble & Granite Cleaner, Tub & Tile – Fragrance Free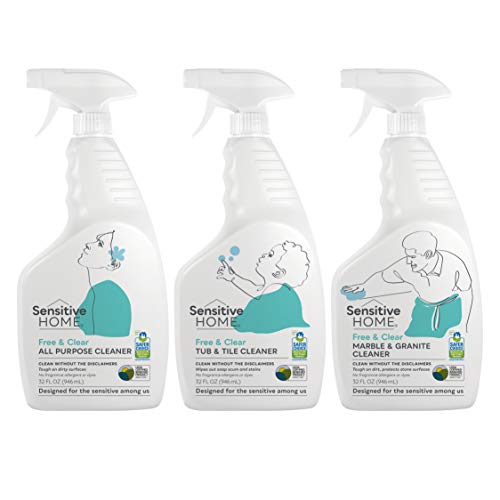 All Natural, 100% Plant-Based Household Cleaners, Non-Toxic and Safe for Family, Pets and the Planet