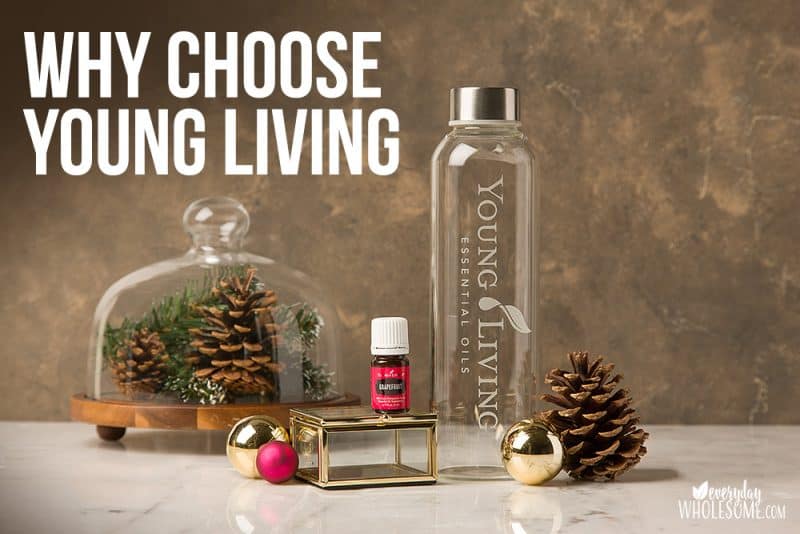 Why I chose Young Living as my essential oil company for my family. Ten reasons you should consider and research also. 
1. Young Living owns their own farms to ensure better than organic standards for their crops, starting with the soil & the optimal environment for each crop. Why does this matter? One drop of essential oils is as potent as 20-40 cups of tea, depending on the plant, so it is imperative that the oils be pure in every way and not include any synthetics or harmful chemicals. Because there is no regulation or industry standard on language, the only way to ensure the highest quality of essential oils is to trust the company you choose to use.
2. Anyone can visit the Young Living farms & participate in the harvest and distillation process. Young Living is completely transparent with the entire process.
3. The Seed to Seal promise ensures that the entire process is quality controlled, from the soil the plant was grown in to the day the bottle was filled and shipped, including particular details such as not allowing plants to touch the ground after harvest.
4. Young living essential oils are first distillation oils ONLY. They are distilled in stainless steel.Young Living sets the global standard for essential oil quality.
5. Each batch of essential oils is rigorously tested, in-house and through third party testing. There has never been a Young Living essential oil recalled.
6. Better than organic standards means that all pest control at the farms is done with essential oils and all weed control is done by hand. Young Living doesn't allow bad attitudes, foul language or discord near the plants or on the farms. Harmony is essential for the integrity of the plant.
7. The size of Young Living also ensures they have the staffing to check crops every 20 minutes, around the clock, for the optimum time to harvest the plants.
8. Young Living has 25 years of experience and research.
9. Young Living has the greatest selection of singles and blends available.Their research is unmatched. Young Living has a bio-identical progesterone serum that you cannot get anywhere else.  Young Living even has a safe, non-stick titanium pan that is ah-may-zing.
10. The support, education and community that we provide makes joining Young Living an incredible, empowering experience. I will personally walk you through your toxin-free, essential oil journey with you.Our group is uplifting and encouraging and full of people that I love to learn from every day. You will learn and grow in ways you didn't think imaginable.