When you click to sign up and order essential oils you'll see this page….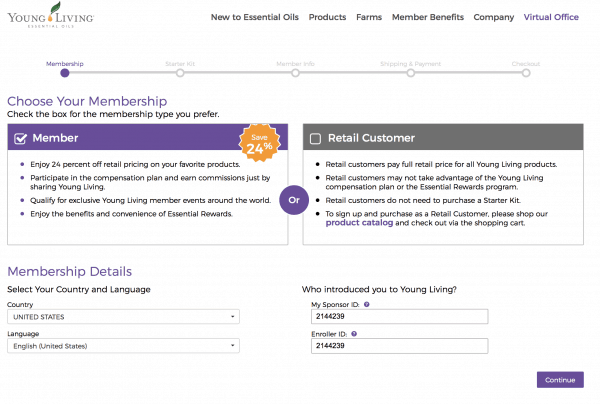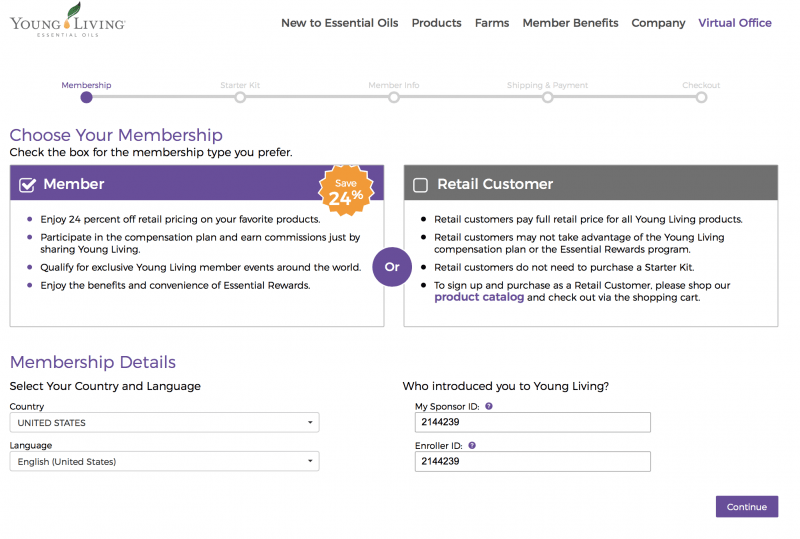 CHECK BOX for Member.
Confirm you see My Sponsor ID 2144239 and Enroller ID 2144239.
Click CONTINUE.
Pop up box confirms the Sponsor ID and Enroller ID are mine.
Do NOT check the box.
Do click CONTINUE.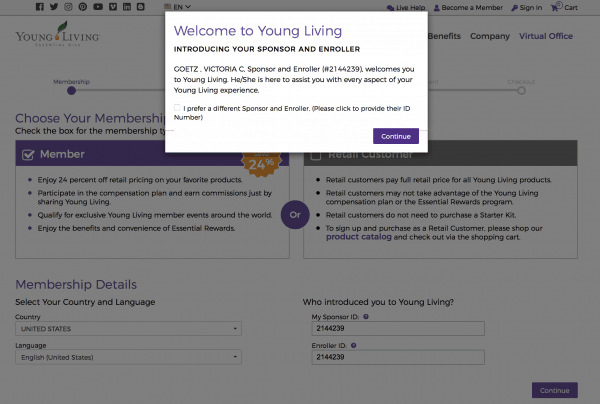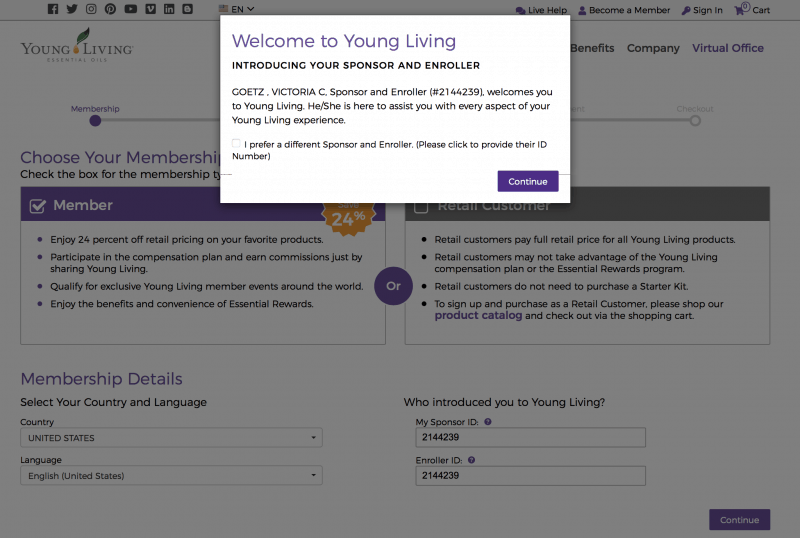 STEP 1: CHOOSE YOUR STARTER KIT
Next, you will select your starter kit and diffuser. I recommend the Premium Starter Kit with the Dewdrop Diffuser. This way, you get 50% off the oils.
Check the box that says "Use the selected Premium Starter Kit as my first Essential Rewards order and sign me up for an Essential Rewards Subscription."
This will sign you up for Essential Rewards so you can get all the amazing deals and free Young Living products every month.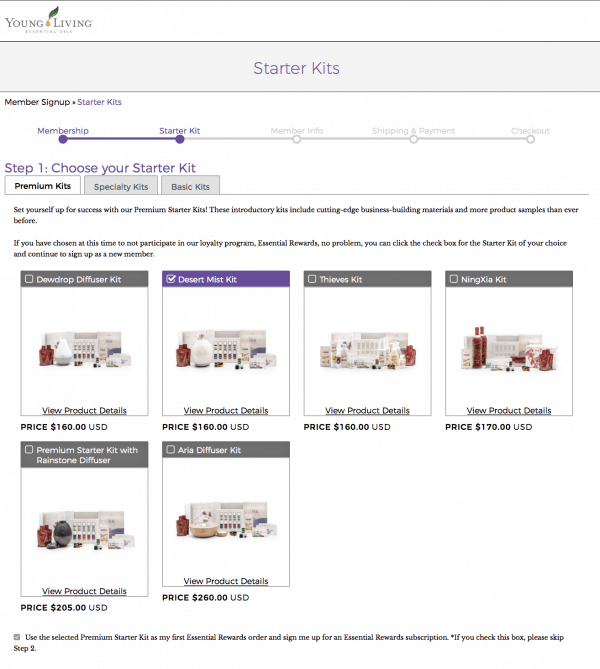 STEP 2: SET UP YOUR MONTHLY ORDER
IF YOU WOULD LIKE TO ADD SOMETHING TO YOUR CURRENT ORDER (to receive it with your first order, Premium Starter Kit) also click "Customize Your Kit."
Anything you add to the order after "Customize Your Kit" will be added to your first order with your Premium Starter Kit.
For next month's order, you will log back in after you have finished placing this order and you will adjust your order for next month. You have an entire month to update your order for next month.
IF YOU DO NOT WANT TO ADD ANYTHING ELSE TO YOUR FIRST ORDER, PREMIUM STARTER KIT, you will NOT click to customize your kit.
CONFIRM MONTHLY ORDER. You will also need to check the box to confirm your monthly order if you are signing up for your monthly Essential Rewards (your monthly wellness box every month) every month. Remember to message me and I'll help you select products you'll love.  You will customize your products and the date to ship every month! Set up a reminder in your phone a few days or a week before your order in order to change your order every month. I also have a running list in my phone (like a grocery list but of Young Living products) so that I don't forget what I want to add to my order.
You can also flip through the online catalog here. I listed more favorites to order at the end of this post. 
And comment below or message me with questions & to share your favorite new products!