This post was updated on November 6th, 2019.
This post may contain affiliate links.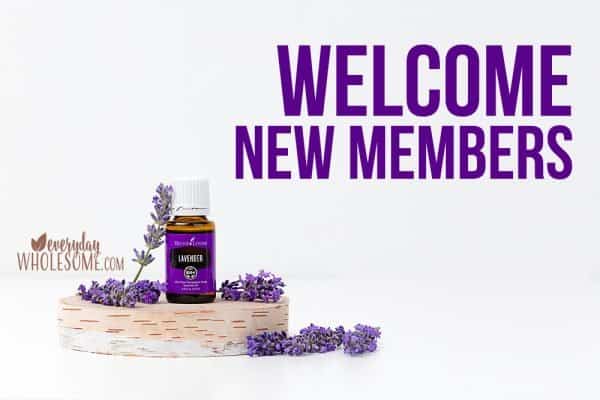 This is a great reference page for all essential oil users to find tips on how to use Young Living essential oils. Newbie questions. Essential oil hacks and tricks. Young Living essential oil recipes for diffusers and roller balls.
CONGRATULATIONS on your decision to change your family's health and wellness with oils!
WHAT WILL YOU FIND ON THIS PAGE?
Questions for newbies.
How to use your new oils.
Essential oil hacks & tricks.
Young Living Recipes.
How to place your essential rewards orders.
What to order.
Whatever you do….USE YOUR OILS! They will not do you (or your family) any good sitting on a shelf. USE THEM. Don't know how? Get in touch with me!
If you have not yet started your oils journey, please ask the person who introduced you to oils how you can start with your Premiums Starter Kit. Feel free to read through any of this information and use me as a resource to help you!
Be sure to join your team's facebook pages and if you don't know how to do that, contact someone on your team to ask.
Another Facebook Group I love is The Human Body and Essential Oils group by Jen O'Sullivan. She is a wealth of information and I am so thankful she has spent so much time sharing this information with us!
CLICK ON THE PHOTOS TO READ MORE.
MY FAVORITE DIY RECIPES USING YOUNG LIVING
CLICK ON THE LINKS BELOW FOR MORE INFO.
Your First 30 Day Guide Using your Premium Starter Kit. (coming soon!)
The Best Monthly Wellness Box Subscription! (coming soon!)
Quick Order vs. Essential Rewards Order. (coming soon!)
All Things Essential Rewards Info. (coming soon!)
Fave DIY Recipes Using Young Living
Kids & Babies & YL (coming soon!)
Dilution & Safety Information (coming soon!)
My Favorite Gifts to Give from YL

New moms always get the YL Seedlings Lotion because it is my absolute favorite. I give at least one oil with it….usually Lavender or Kidscents Sleepy or Sniffle
I love giving the lip gloss to girlfriends.
Ideas for teachers….

a combination of lip gloss, hand sanitizer, etc.
Savvy mineral makeup brush set.

All About Ningxia. (coming soon!)
All About Savvy Minerals. (coming soon!)
All About Hormones (coming soon!)
YL Supplements we use (coming soon!)
My Favorite Essential Oil & YL Resources (coming soon!)
Essential Oil Newbie Info. (coming soon!)
Please let me know what other information I need to add for you!
Haven't started your Essential Oil Journey yet?
It's never too late to start!