This post was updated on November 6th, 2019.
This post may contain affiliate links.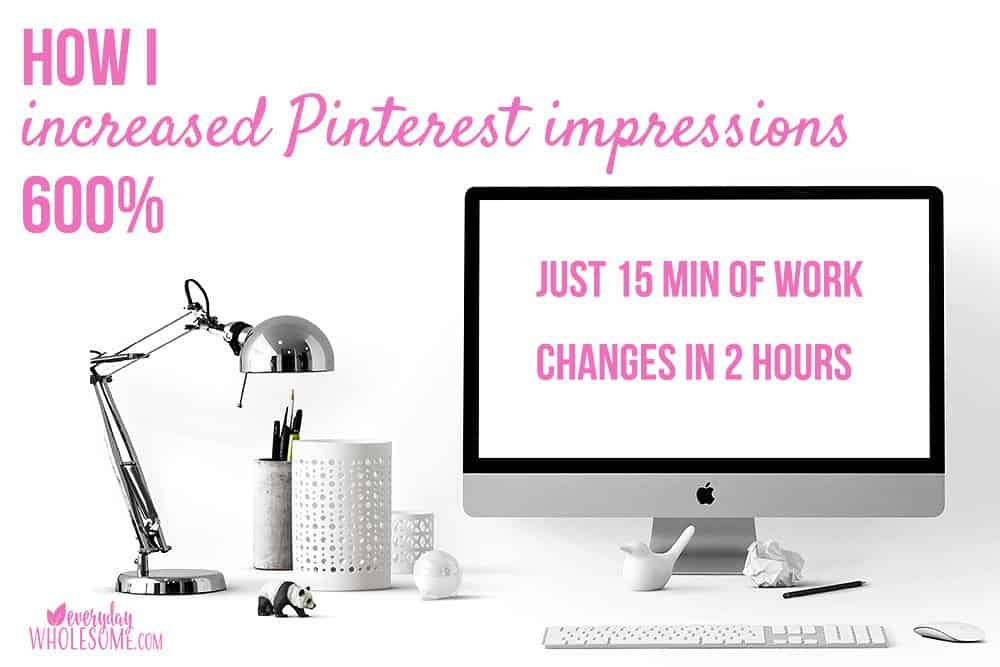 This is my true story of how I increased my average daily viewers on Pinterest by 600% in two hour with one easy step. All I did was delete a few pins. Find out how and which ones I deleted to achieve these impressions and viewers increase.
I had been watching my average daily impressions and average daily viewers on my Pinterest Profile and my website go down down down every day. The people I reach….average monthly viewers and average monthly engaged were consistently going up but not the green and blue metrics. I had been googling and researching and no matter how many times I used tailwind and posted more and updated more and worked more these numbers were going down down down!!!
This post may contain affiliate links which means if you purchase from one of these links I may receive a commission at no cost to you that will support this blog and my family. Thank you for your support!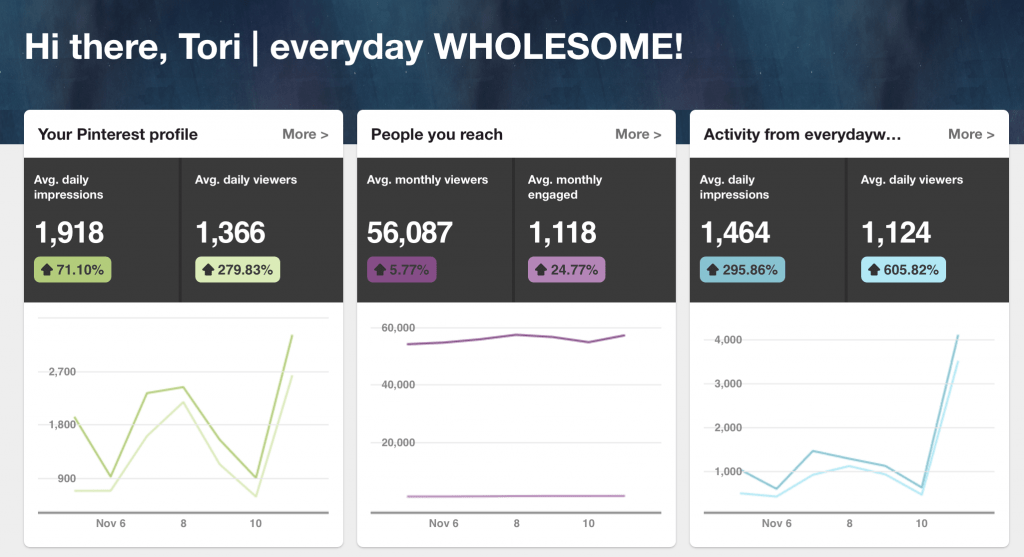 WHAT ONE THING DID I DO TO INCREASE MY PINTEREST PROFILE AND ACTIVITY FROM MY WEBSITE, AVERAGE DAILY IMPRESSIONS AND AVERAGE DAILY VIEWERS BY 600%.
It was one thing.
It took 2 hours and I went from reaching 900 people to reaching over 4,000 people.
WHAT HAPPENED THE NEXT DAY? AFTER 600% INCREASE?
I was about to publish this post and checked to see if there was any change before I did and holy cow! It got even better. This was about 24 hours after I deleted the pins….THERE WAS A 1,400% INCREASE!!
Then a month later I saw some more increases after I did this again. I went from 3,000 daily impressions to 8,000 to 24,000 daily impressions!! What the what?! Keep scrolling to see updated graphics.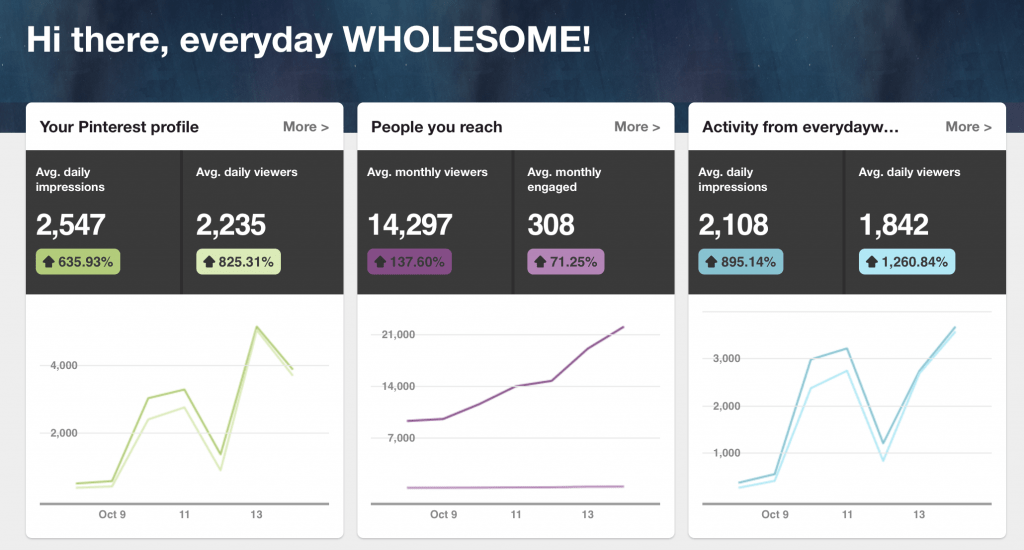 SO WHAT DID I DO? I DELETED PINS!!!
THAT'S ALL I DID. I DELETED PINS.
It took 15 minutes to delete them.
And it only took 2 hours to see the changes occur in my Pinterest Analytics.
HERE'S HOW I INCREASED IMPRESSIONS AND VIEWERS 1,400%
I was sitting there around 4:30pm and had a few minutes at my computer to delete a bunch of old pins that were terrible.
2 hours later I was sitting there with a minute to spare and I checked my numbers and I couldn't believe it!
I went through all my terrible old pins that were terrible that I still had sitting there from before I knew anything about Pinterest, before I had a business page, before I was really using my Pinterest account to build my business.
WHICH PINS DID I DELETE?
I deleted all my pins with ZERO saves and ZERO clicks.
I can easily repost the ones that I think are still good pins later when my impressions and viewers are better.
BUT, I'VE HEARD YOU SHOULD NEVER DELETE PINS! EVER!
I have also read that advice. Never delete pins. But that advice assumes that that pin received SOME engagement. SOME pins. SOMETHING. The pins I deleted got ZERO repins. and ZERO engagement. Only a handful of people saw them and they did NOT save them. So…I can repin them another time and try them again. OR, BETTER YET…I can make a new, better pin because clearly that one was terrible.
The Tailwind blog explained why not to delete pins here. But they linked to this graphic where a pin took 32 weeks to go viral here. But that's assuming it was saved by someone.
WHAT AM I SAYING THAT IS DIFFERENT THAN THE ADVICE ABOVE?
I am deleting pins with ZERO saves and ZERO engagement. They were viewed by people and no one liked them.
I am using that information to change that pin and make it better. If 80 people saw it or 2,000 people saw it and no one liked it, maybe I could try it again but maybe that pin needs to be refreshed. Maybe that pin was terrible.
I am thinking about how Pinterest is viewing my profile. If I have 200 original pins and 20 of them are terrible and no on is saving them, Pinterest starts to decide my pins are terrible and no one likes my content and doesn't push my content out. That is when my stats start to look like this….It's scary.
And, maybe this advice is only for the newbie? For someone just figuring this all out? Someone who is figuring out what Pinterest wants and who is trying to get Pinterest to see them as legitimate? So that Pinterest will push their pins out to a wider audience? I don't know.
A FEW OTHER RESOURCES WHO HAVE ALSO HAD SUCCESS DELETING BAD PINS.
UPDATED GRAPHICS BELOW…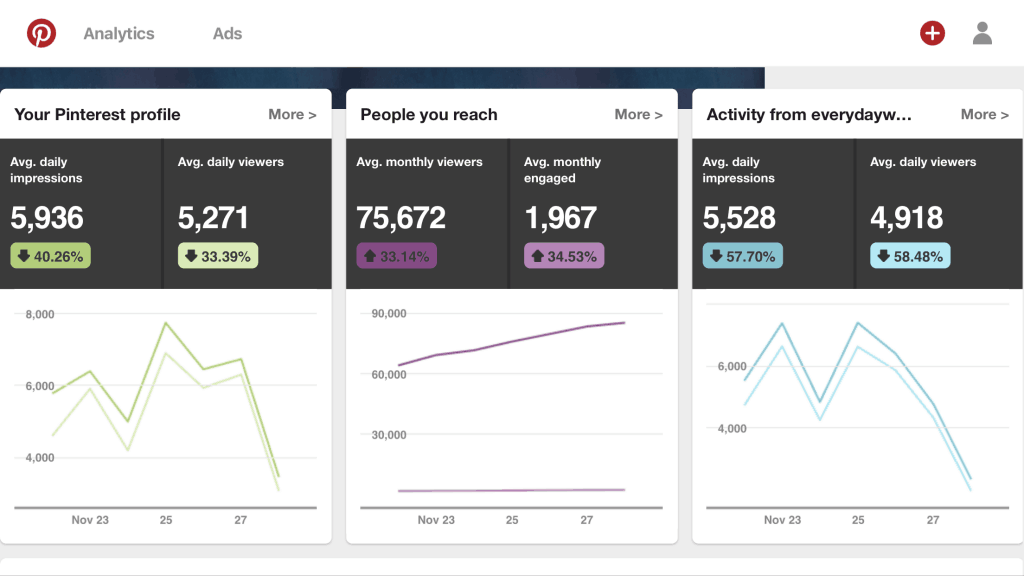 But then I deleted some of my zero performing pins over a couple days. And I repinned some of my better pins and here we go…..WAY WAY up!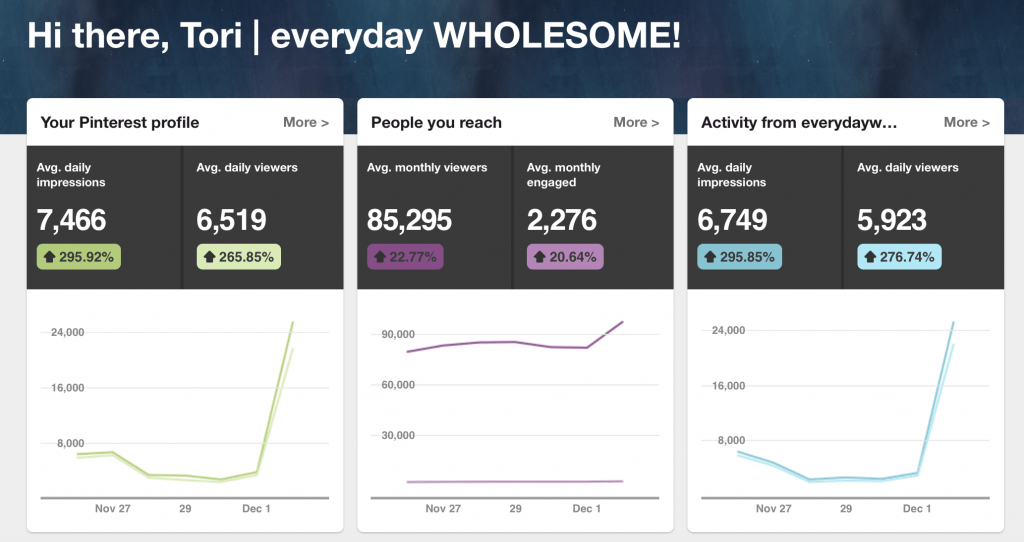 HOW DO I BATCH DELETE PINS?
I deleted by board.
Go to board of your choice.
Click ORGANIZE.
Select the pins you want to delete.
They will have a red border around them.
I believe they still have a max of 50 pins you can delete at one time.
Click DELETE after you've selected all your pins you want to delete.
Sit back and watch your numbers increase!
PINTEREST QUALITY VS QUANTITY.
My impressions and viewers went up yesterday and then I got a very well timed email this morning from Beth Ann at Brilliant Life Shop emphasizing quality versus quantity. Join her mailing list and maybe she'll send it to you!
SHOULD I BE USING TAILWIND?
yes. yes. yes. Tailwind is the best way to stay consistent on Pinterest.
PIN THIS TO PINTEREST…
Tell me….What do you think?
Have you had success deleting pins?
Have you read one way or the other?
What do you think?
SaveSave
SaveSave
SaveSave
SaveSave
SaveSave
SaveSave
SaveSave
SaveSave