4 Baby Led Weaning Hacks | Modifications & Ideas
I chose Baby Led Weaning (or Baby Led Feeding) to feed all of my babies. Two of them took to it more than the other. I have a few other posts about Baby Led Weaning on the blog like my post on baby led weaning starter foods or baby led weaning food lists. In this post, I will share with you some of my hacks and modifications to make things easier and to help keep baby from gagging/choking at the very beginning of baby led weaning.
Throughout the years and adding in more kids…. I've gotten busier and learned a few baby led feeding tricks and hacks along the way that I thought I would share with you.
This post may contain affiliate links which means if you purchase from one of these links I may receive a commission at no cost to you that will support this blog and my family. Thank you for your support!
THE VERY BEGINNING OF BABY LED WEANING
After paying attention to my babies during baby led weaning times 3 babies, I've realized that there seems to be a time at the beginning of Baby Led Weaning where baby is still learning and not quite ready to chew and swallow. They are exploring. They are learning. They are gagging and they are making mommy nervous. They aren't quite ready to eat all the food yet. But they are learning, They are learning to chew and swallow….and not gag or choke. They are learning to hold foods. They are practicing their hand to mouth coordination. And then……there comes a time where they just GET IT.
All of a sudden, my babes just GOT IT and started really EATING foods. Woohoo. That was a fun day. But until then I think it's okay to modify and give some baby food purees, popsicles, etcetera. They don't really NEED the food we're feeding them. For about the first 9 months breast milk is their real source of nutrition. But feeding them junky foods should be limited or not happens at all. They are exploring and having fun. You'll know, mama, when your baby is still hungry and needs more food. Trust your instincts, mom.
PIN THIS TO YOUR BABY LED WEANING BOARD ON PINTEREST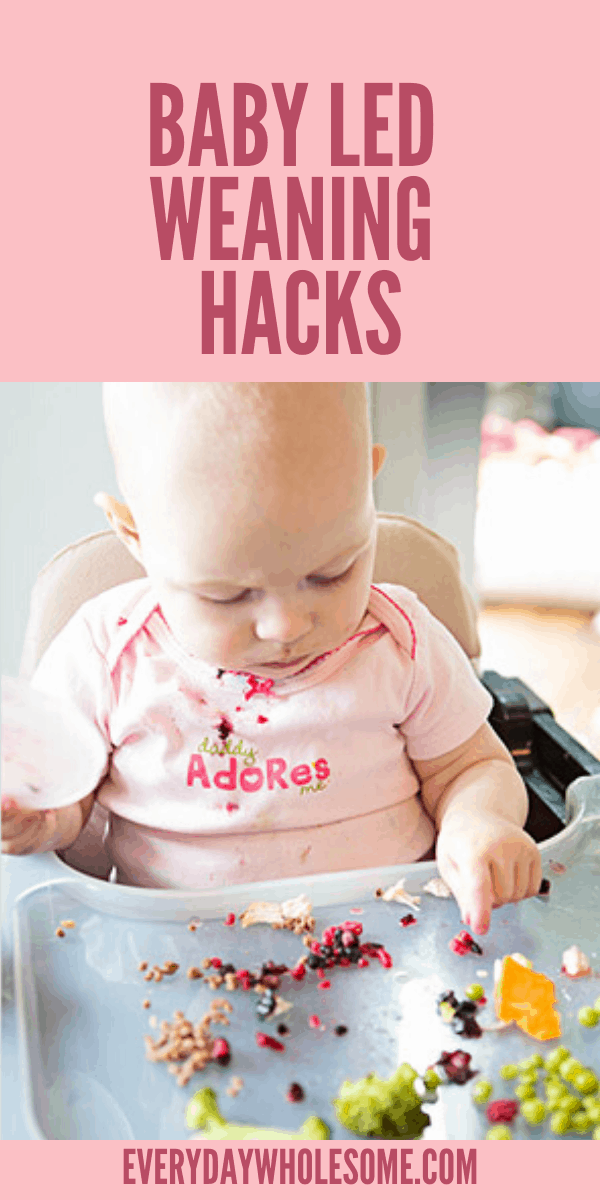 BABY LED WEANING HACKS & MODIFICATIONS
Here are some Baby Led Weaning Hacks (& modifications) I used along the way that you might want to try during a time when you're busy and you forgot to make baby led weaning food or when you're too nervous to give them whole foods yet. That's okay too! Mama, do what makes you comfortable. Trust your gut!
You might think…..why give any of these things as spoons listed below? I really believe that even if baby cannot chew true baby led weaning starter foods that it's best to let baby feed himself. So, I don't ever put food in his mouth or hold his hands back while I feed him with a spoon. Yes, it's messier but it's so good for their coordination and independence. Most of the ideas below are ways to help him feed himself before he is able to eat true starter baby led weaning foods or keep food on a spoon from tray to mouth.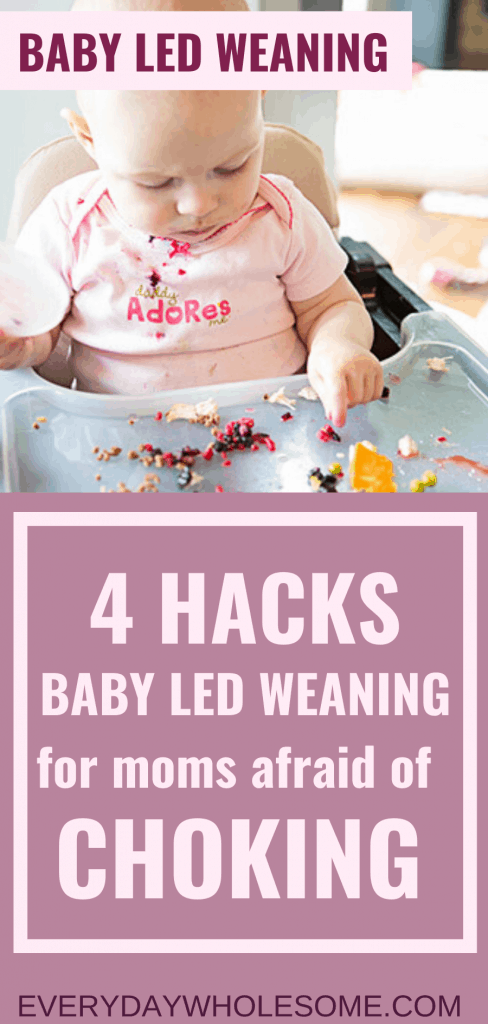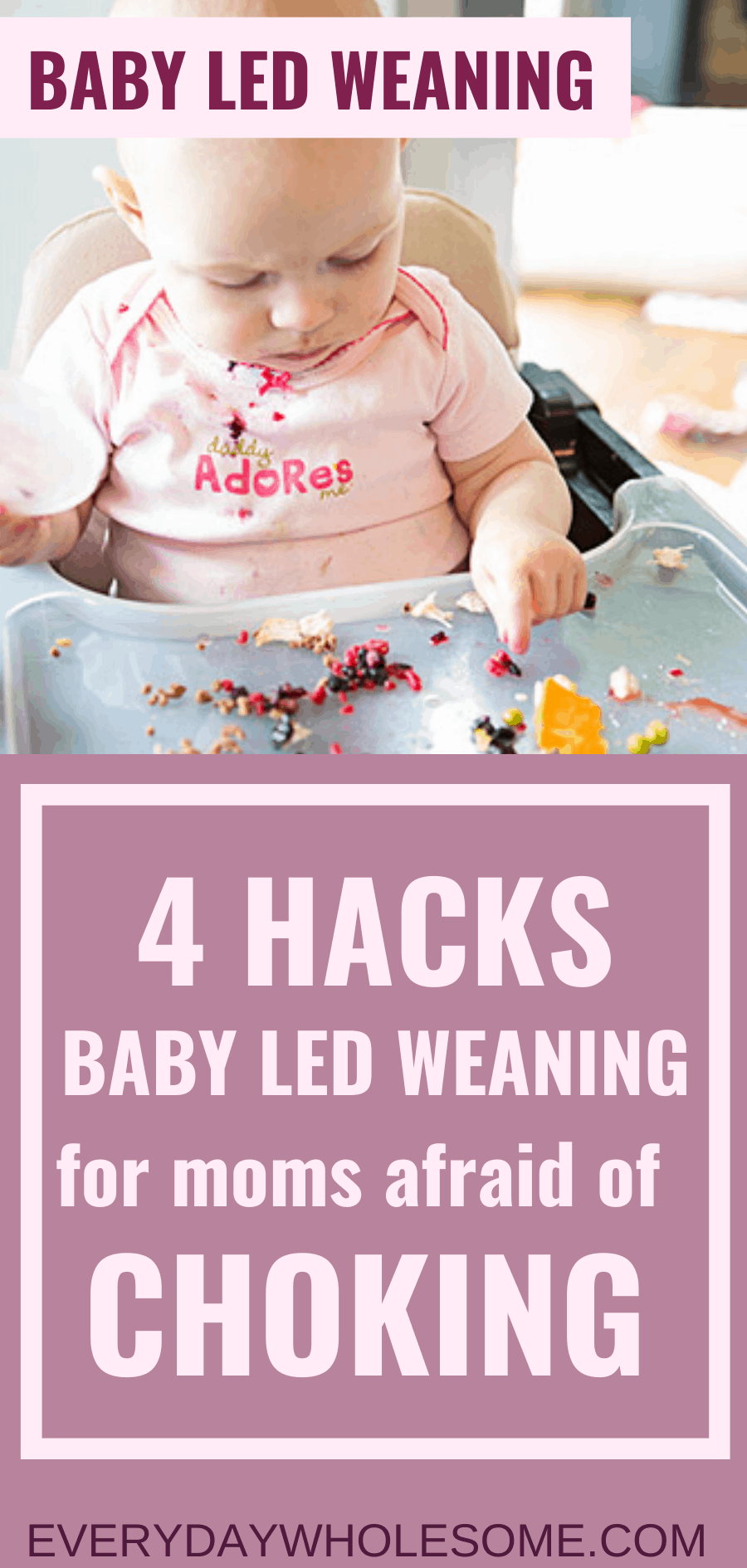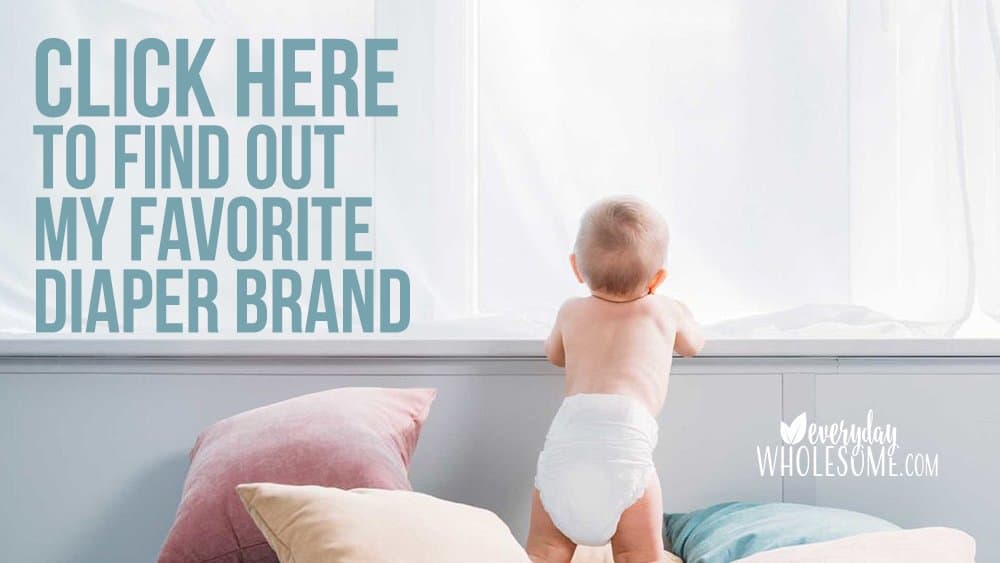 THE BEST SAFE, AFFORDABLE NATURAL DISPOSABLE DIAPER BRAND
This brand made me switch after 8 years of cloth diapering to using disposable diapers!!! Read the full post here.
Why I love this brand…..
It's super easy to order.
Their customer service is THE BEST.
They don't stink.
They are SUPER absorbent!
The cost is consistent.
They are inexpensive for safe, natural, biodegradable bamboo diapers…..that actually work!!!
They only have one color. It's simple. I love simple.
COUPON AND PROMO CODES FOR FREE STUFF!

NONTOXIC BABY LED WEANING IDEAS…
If you're reading about baby led weaning, you care about your family's health. You've started thinking about food choices. It's natural to start looking at all the things you allow into your home and start researching all the products you allow in your home….from clothing to cleaners to beauty products. If you click around this blog you'll find a lot of the things I personally use in my home. Feel free to message me and I'll help you through it all! It's my passion to help other moms to make their journey to toxin free living easier than mine has been!
A FEW IDEAS FOR YOU….
Safe Spray for tray. (Get the 14.4 oz! It will last for a year!) It's important to clean baby's eating surface but it also must be food grade ingredients because baby is eating off that surface. I use this all over my house for all the cleaning and it has really simplified my routine.
PIN THIS ON PINTEREST…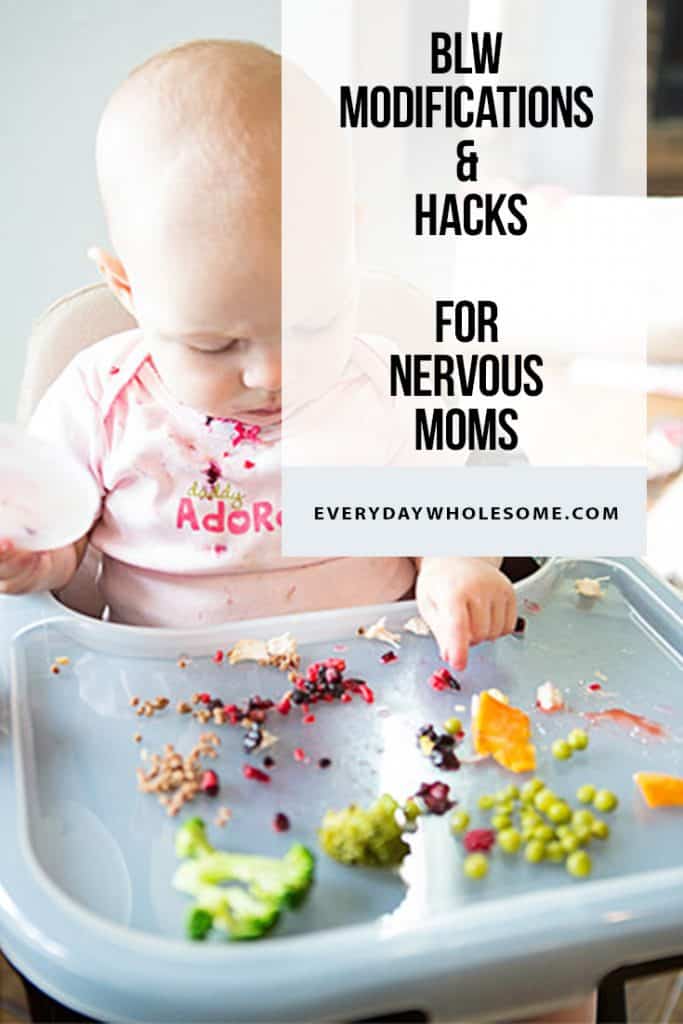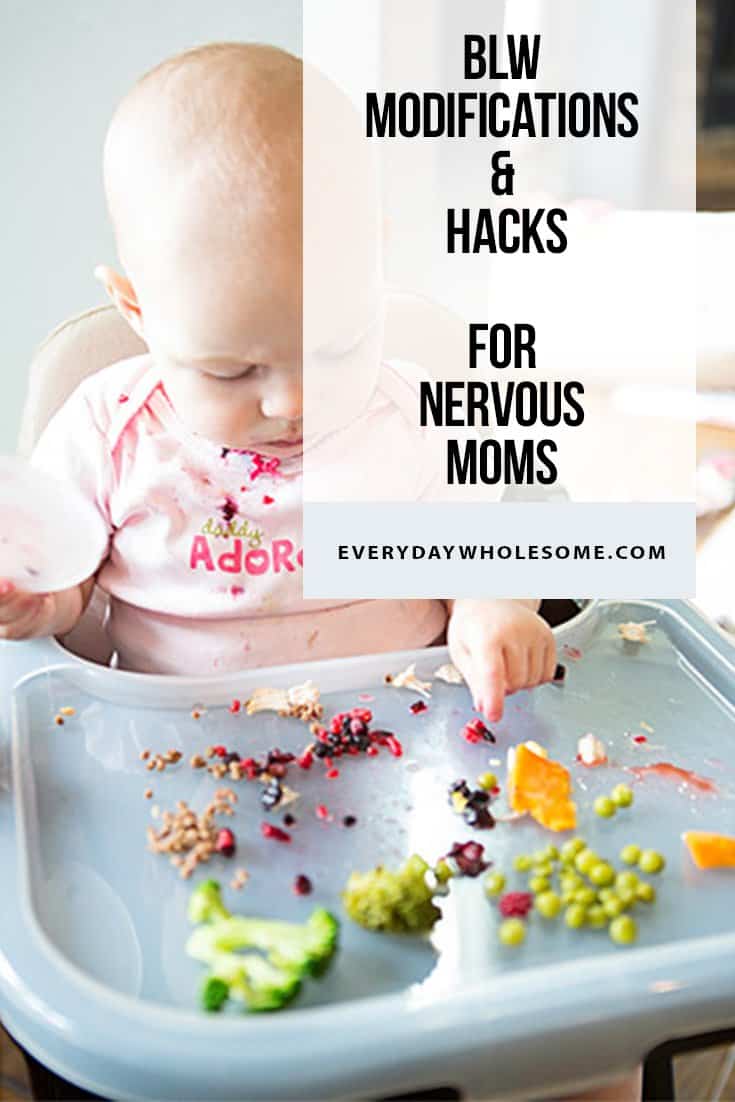 SaveSave
SaveSave
SaveSave
SaveSave
FREEBIE DOWNLOAD